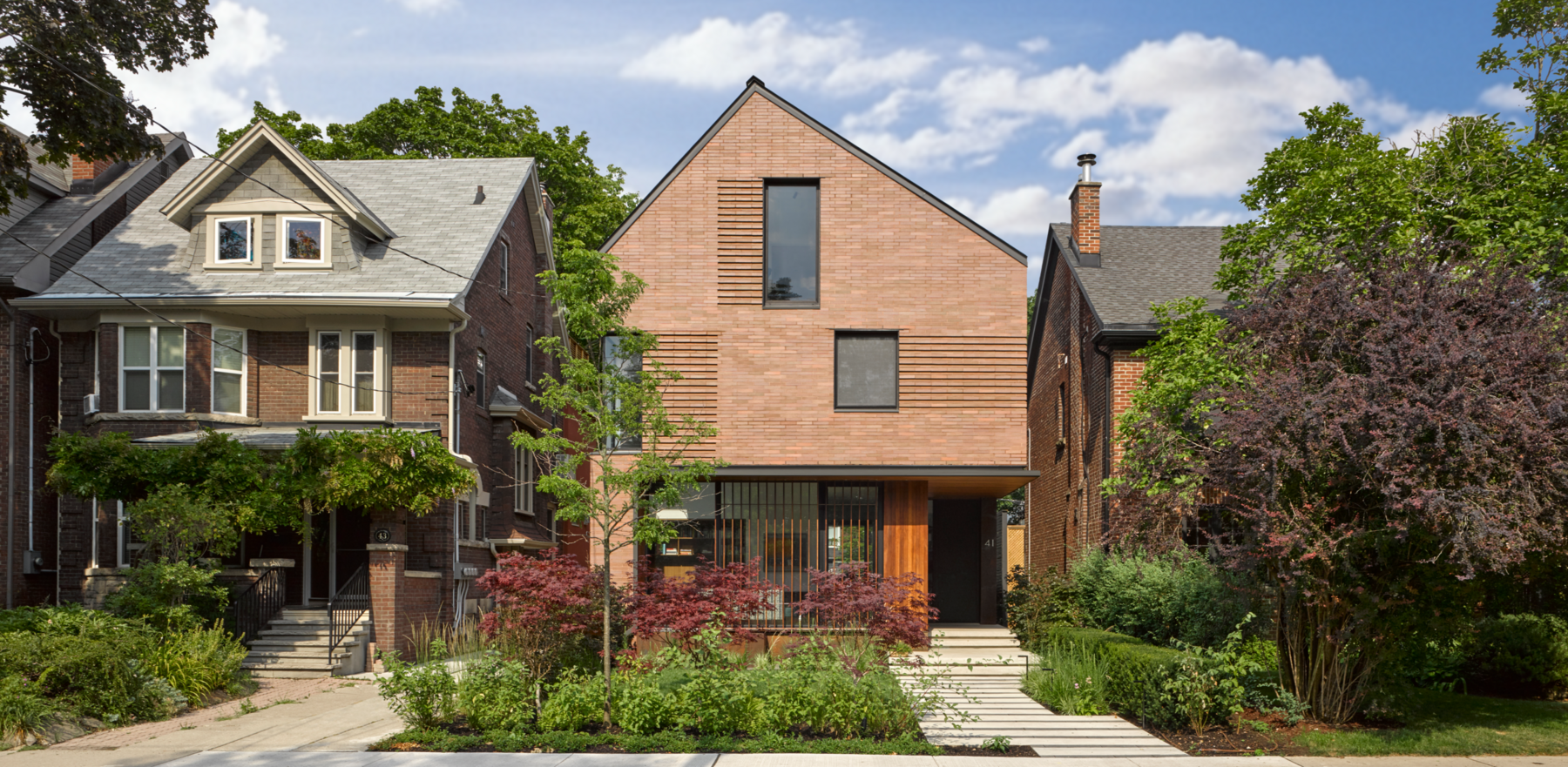 Located in Toronto's historic Playter Estates neighbourhood, Jackman House is a love letter to the brick craftsmanship that characterizes this east-end residential enclave and reimagination of the "stately family home" typology.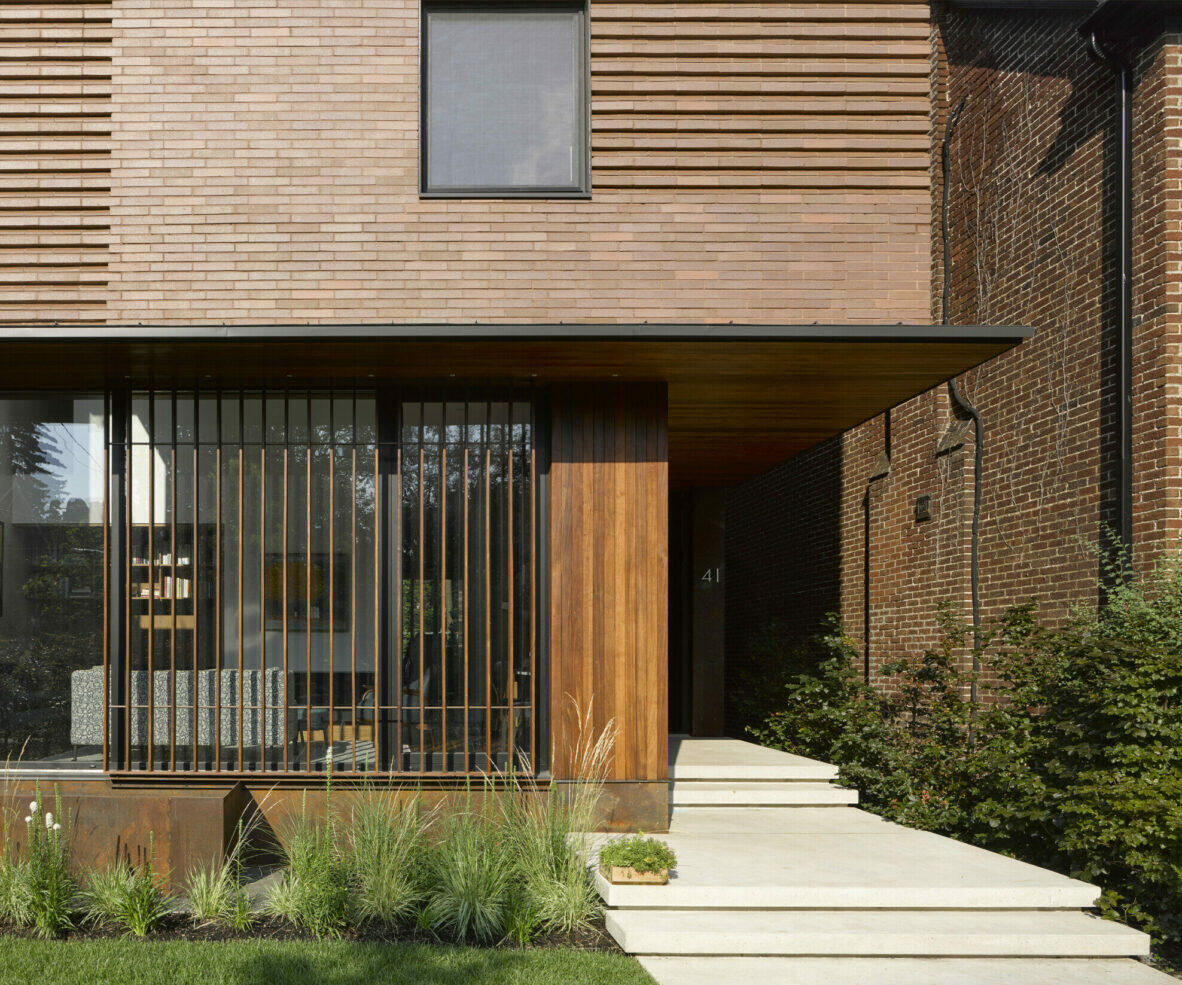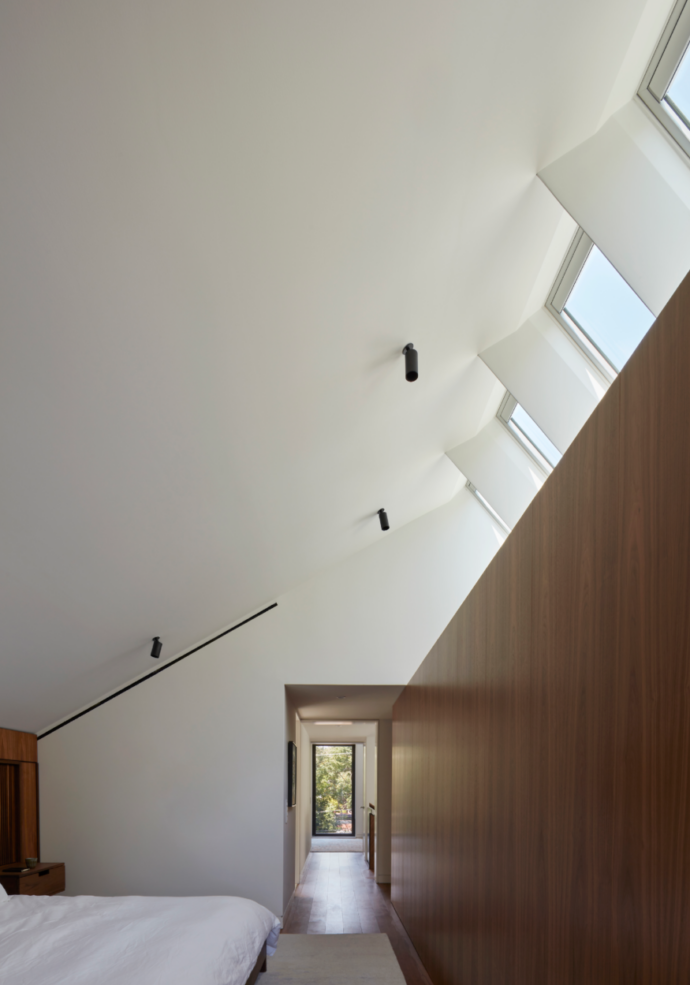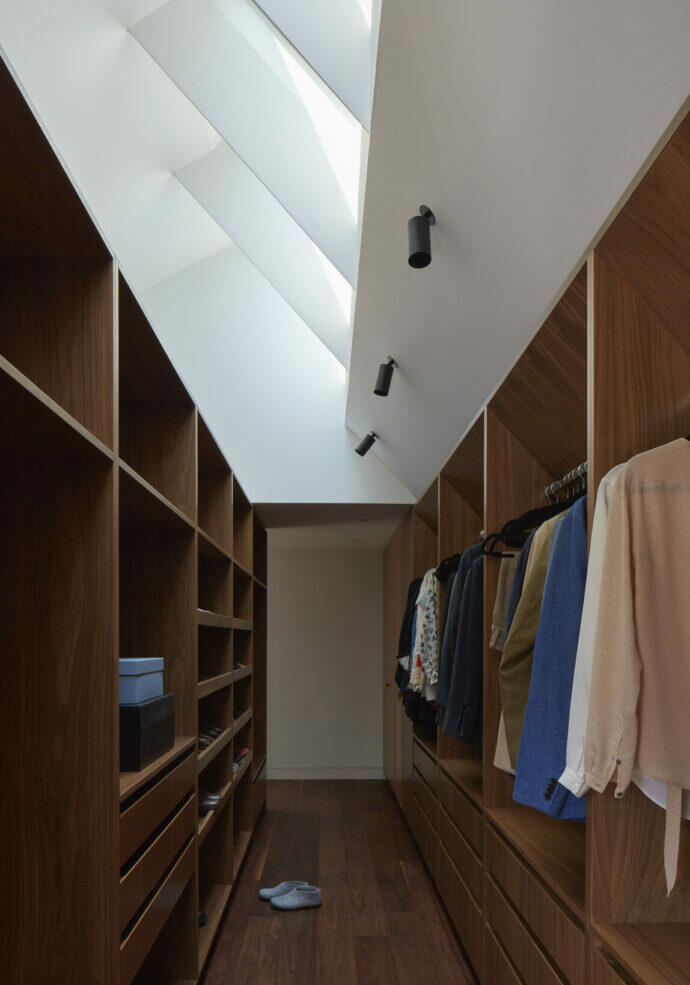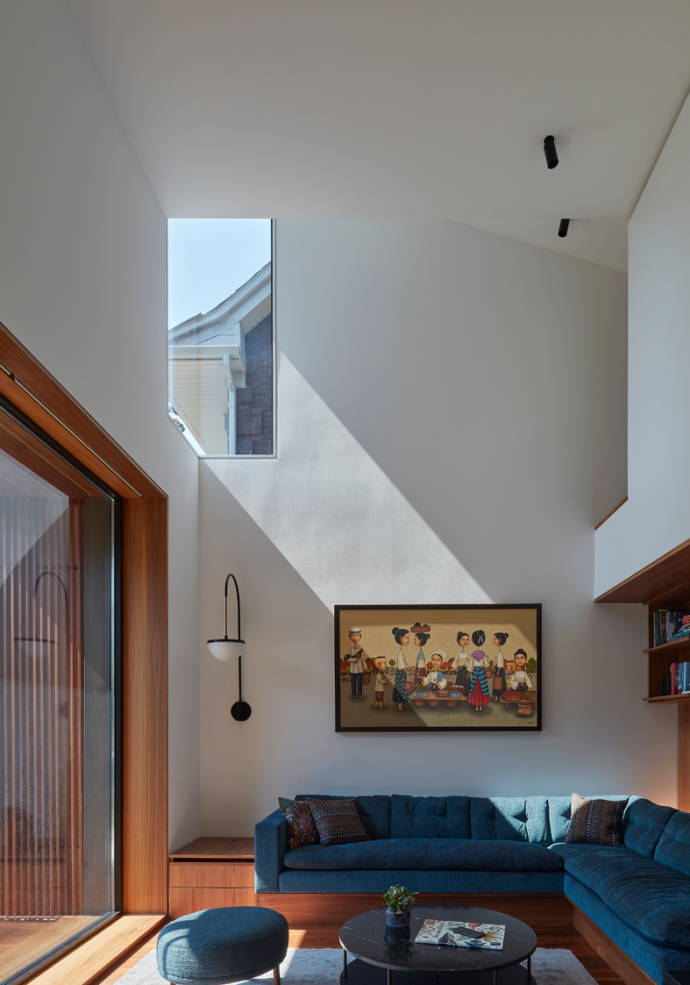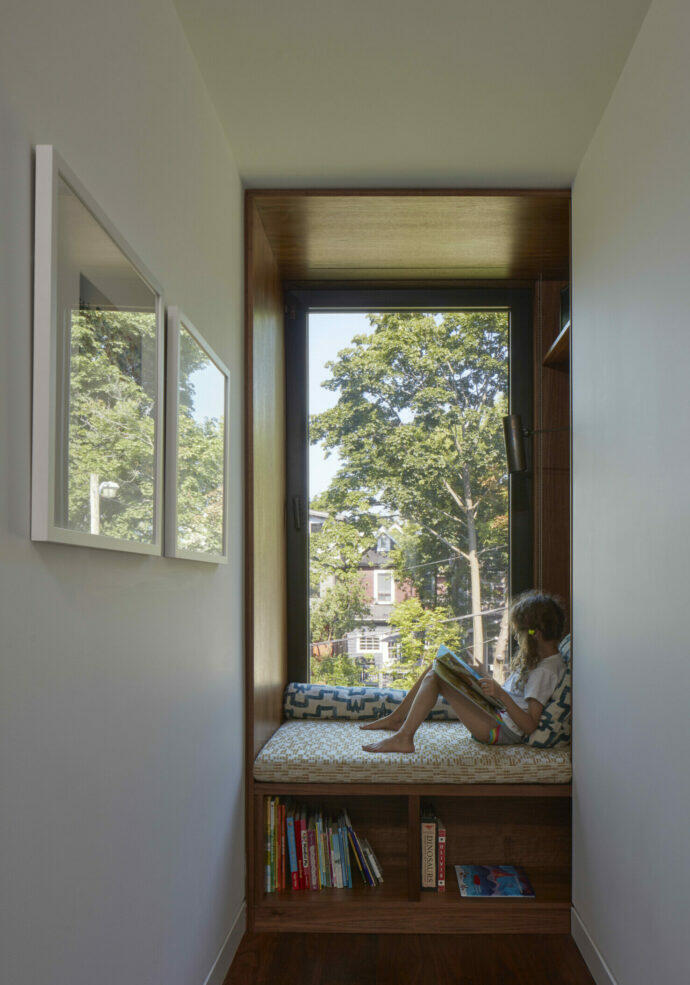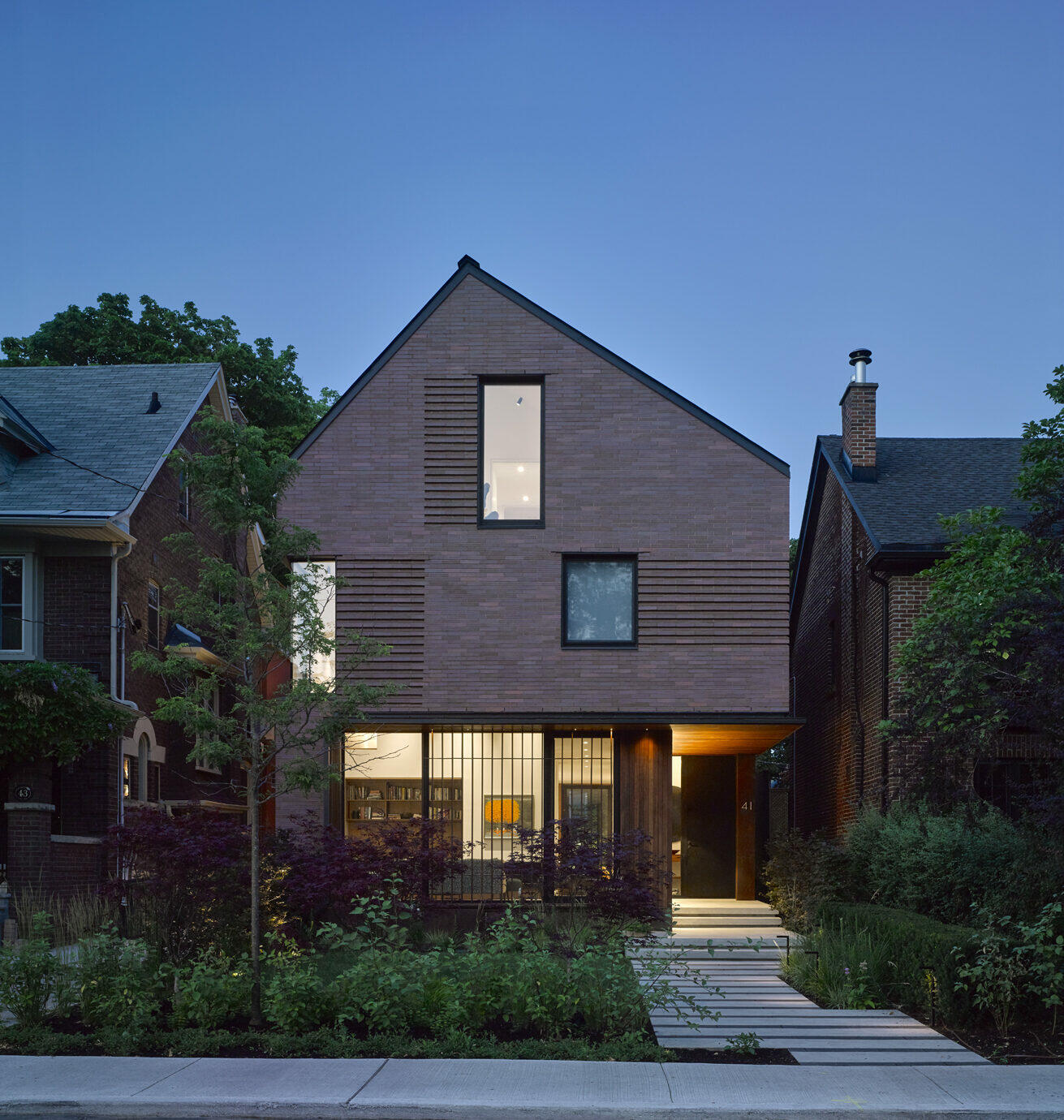 Jackman House is distinguished by playful lines and simple yet sophisticated masonry work that uses sloped-stretcher brick profiles. Extending horizontally from one side of the windows' edge, this lively detail references louvered shutters and introduces a subtle dynamism into the façade, gesturing at the life that lies behind the brick, just out of sight. This horizontal articulation finds its vertical corollary in the ipe wood screen that simultaneously reveals and conceals the family room on the main floor.
Structurally complex and built tight to the property lines, Jackman House uses brick and glass to expressive and functional effect. The main level, which deploys floor-to-ceiling windows in the front and back to bring natural light deep into the ground floor, is the limpid pedestal from which the upper floors cantilever and float. By suspending the masonry a storey above the ground plane, the design softens the house's interaction with the street while elevating the craftwork of the brick façade. The rooftop garden on the backside of the house also frames the masonry above and multiplies the greenery in the backyard, while doubling as a canopy, creating a sheltered space for outdoor dining in the warmer months.
The gabled roof with the playfully skewed peak "tips its hat" to the turn-of-the-century architectural heritage of Playter Estates while accomplishing important practical feats. On the one hand, it biases the third floor to optimize the usable interior space, and on the other, allows for the strategic placement of skylights that maximize views and disperse light, including via a three-storey void carved out above the foyer. This deliberate positioning of glazing throughout the home not only amplifies luminosity, but also creates a greater sense of spaciousness in an otherwise vertical and carefully configured five-bedroom residence.
Images: James Brittain
Team
Blackwell (Structural), Bowser Technical Inc (Mechanical), Fox Whyte Landscape Architecture, Duffy & Associates (Contractor)