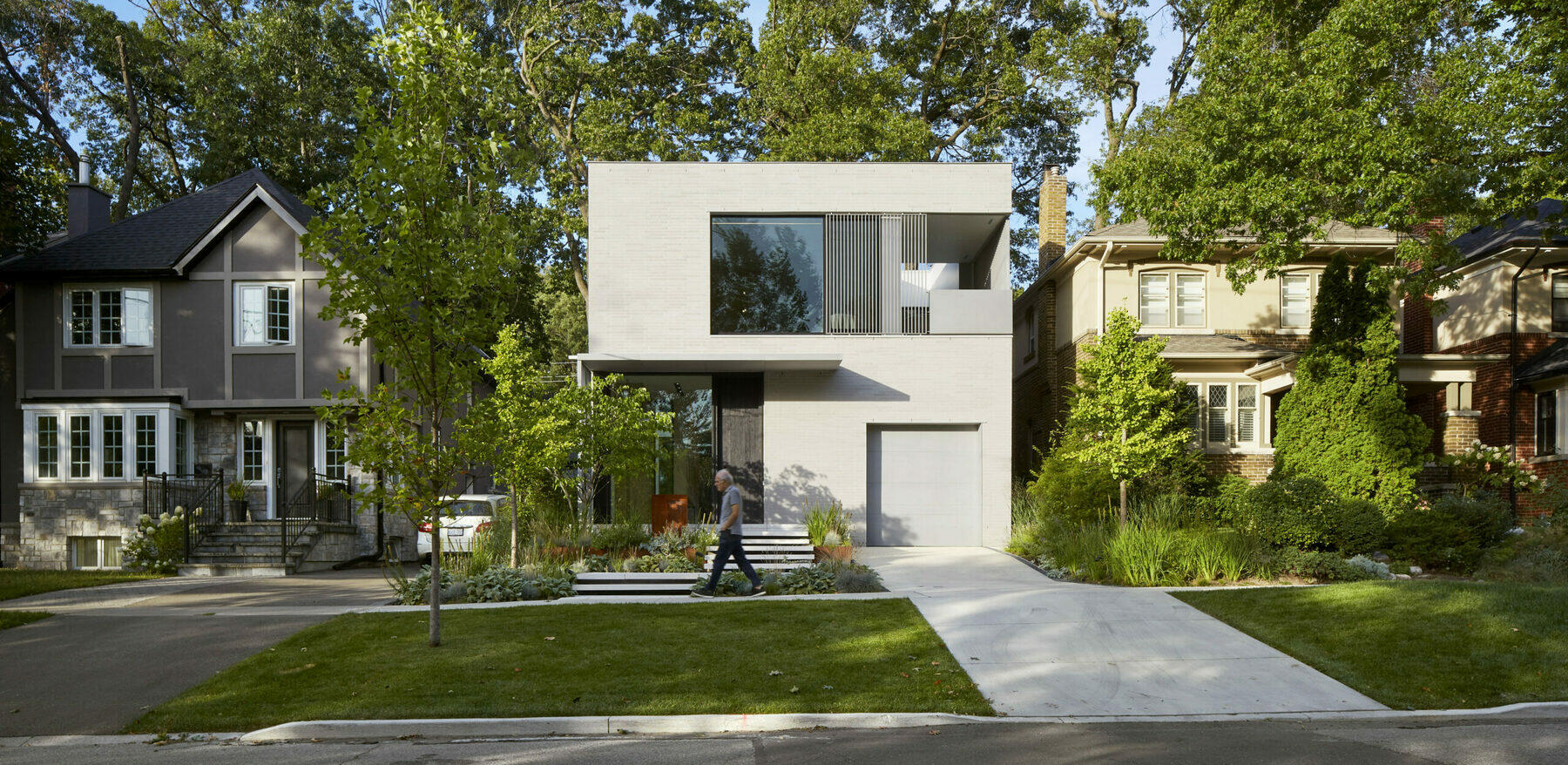 Located in Toronto's Old Mill neighbourhood, this carefully sculpted and illuminated home places architectural priority on the art of revealing and concealing as well as on art itself.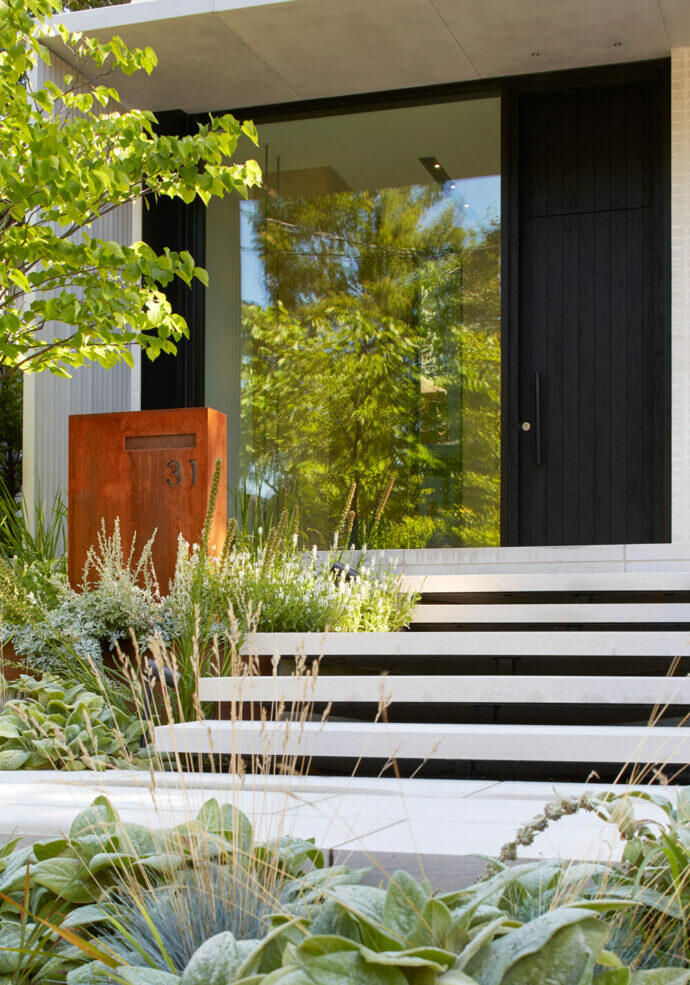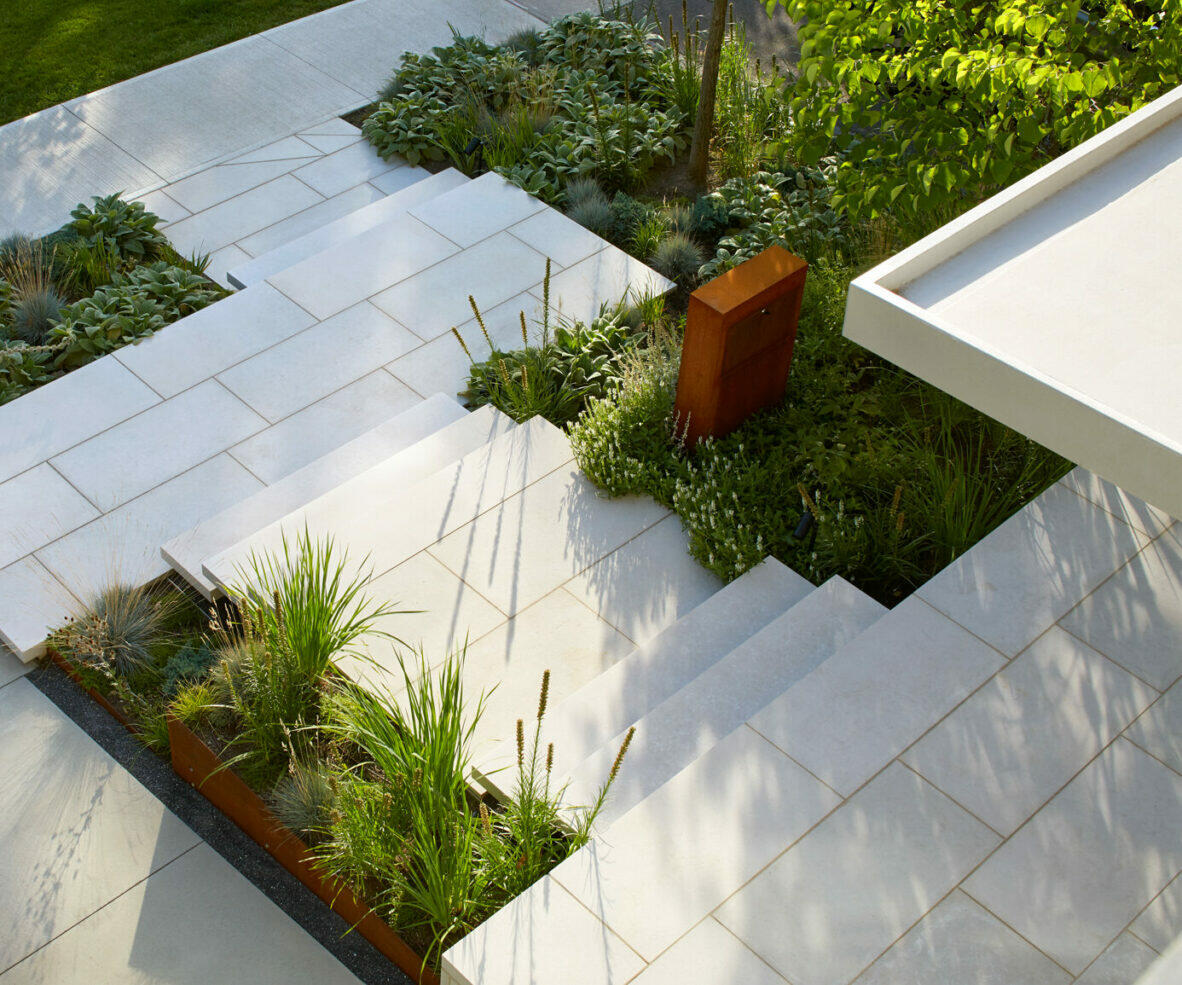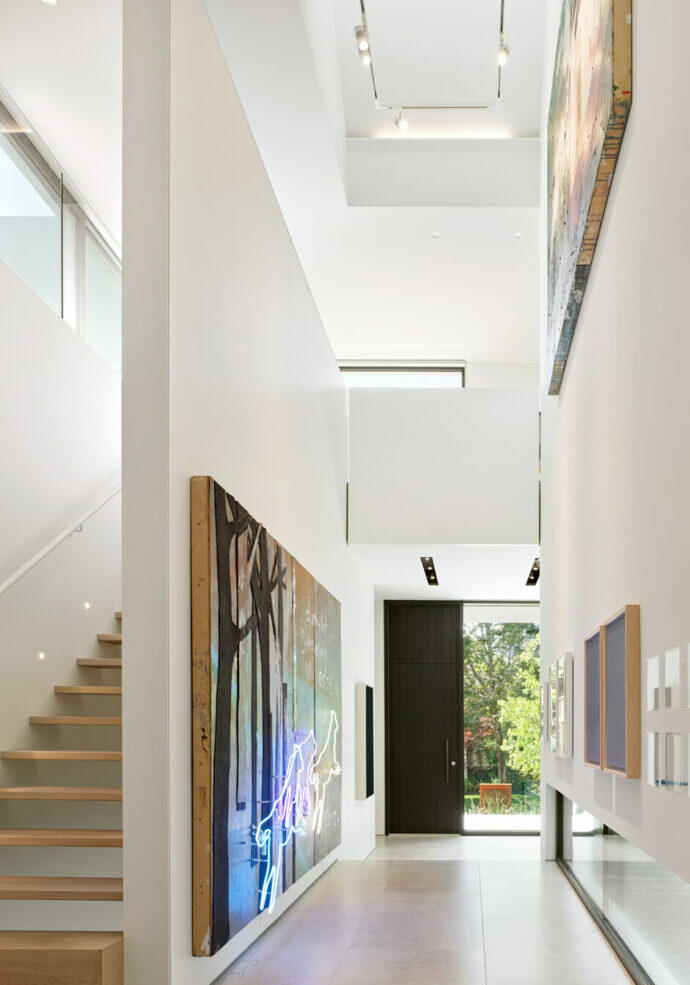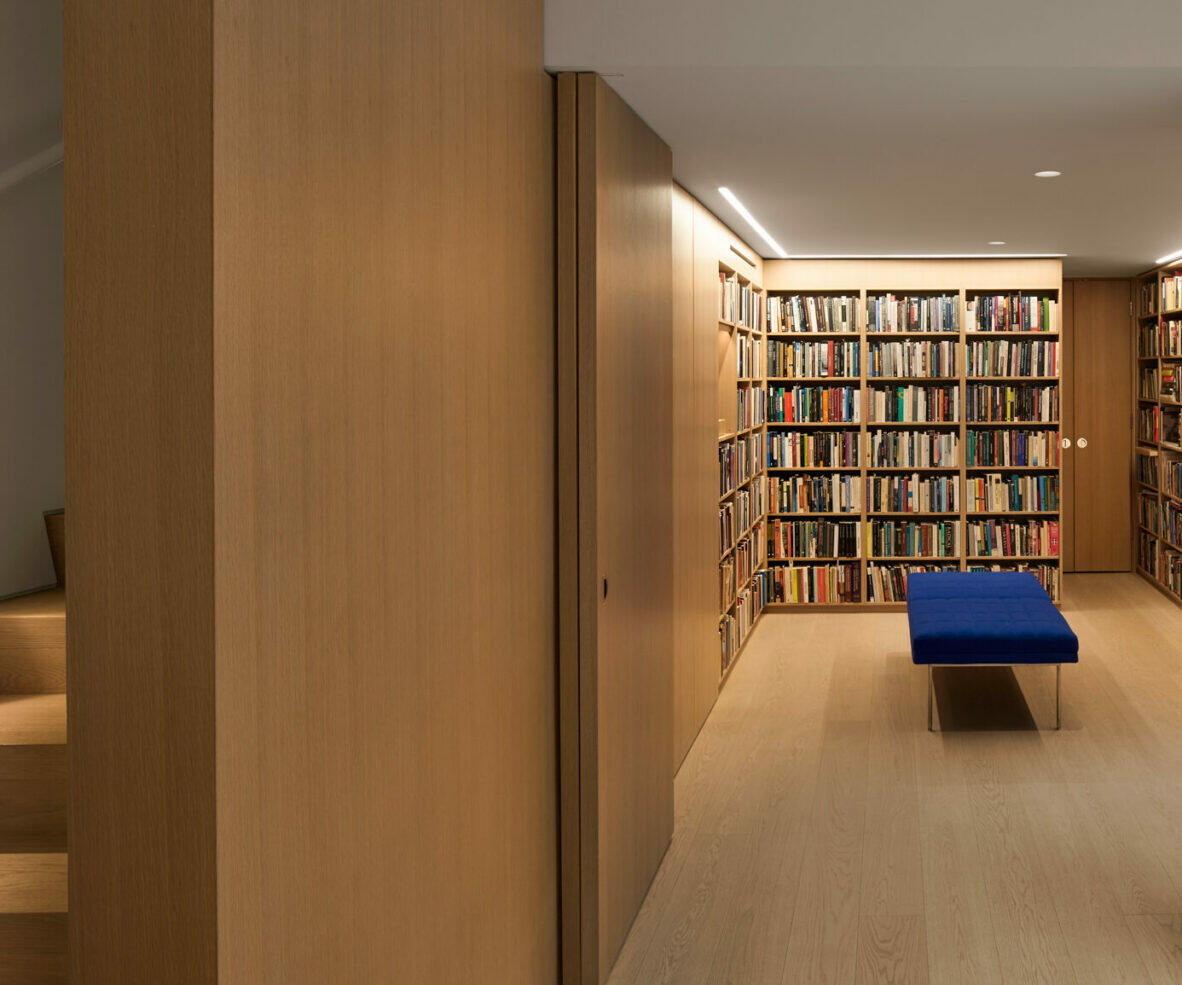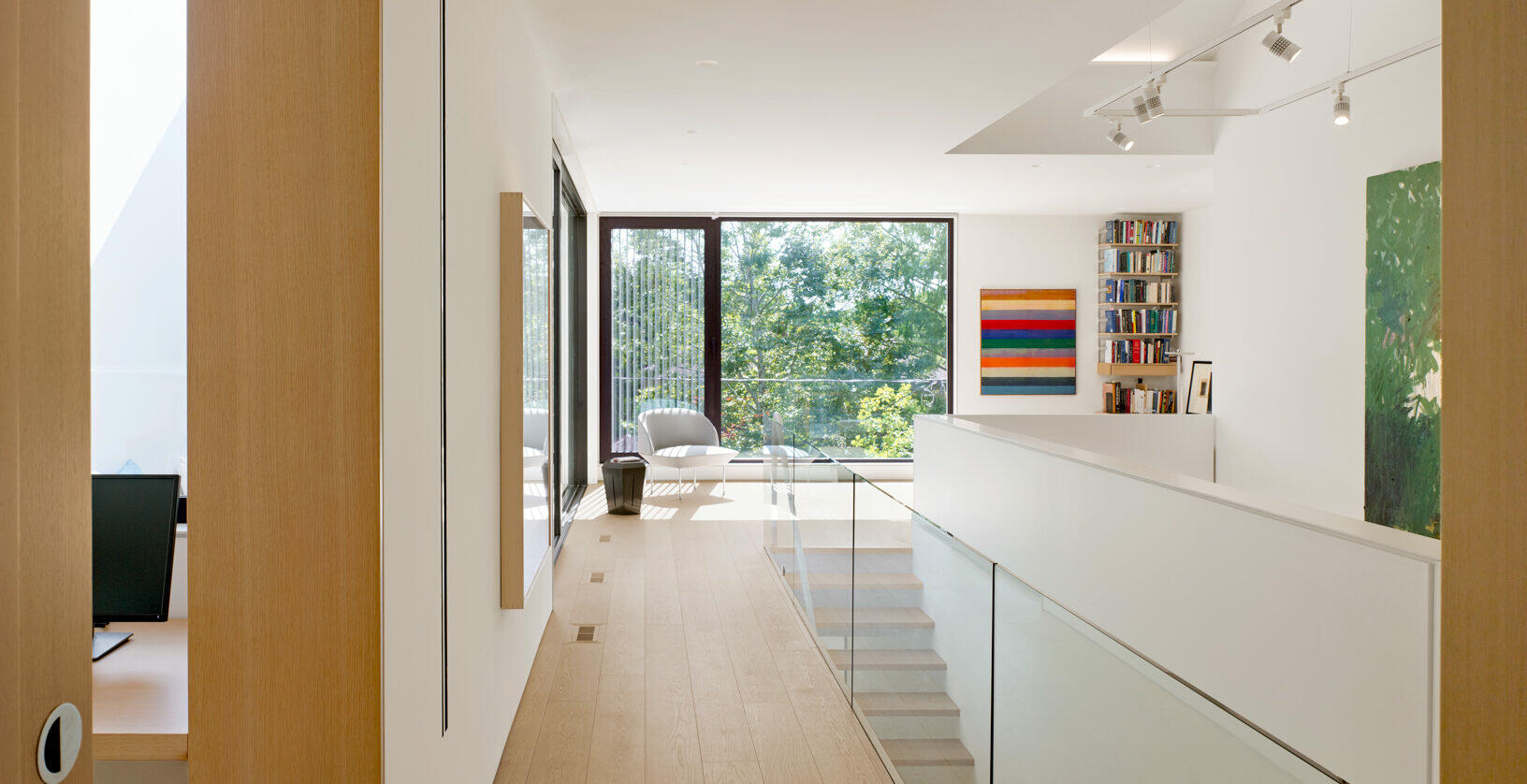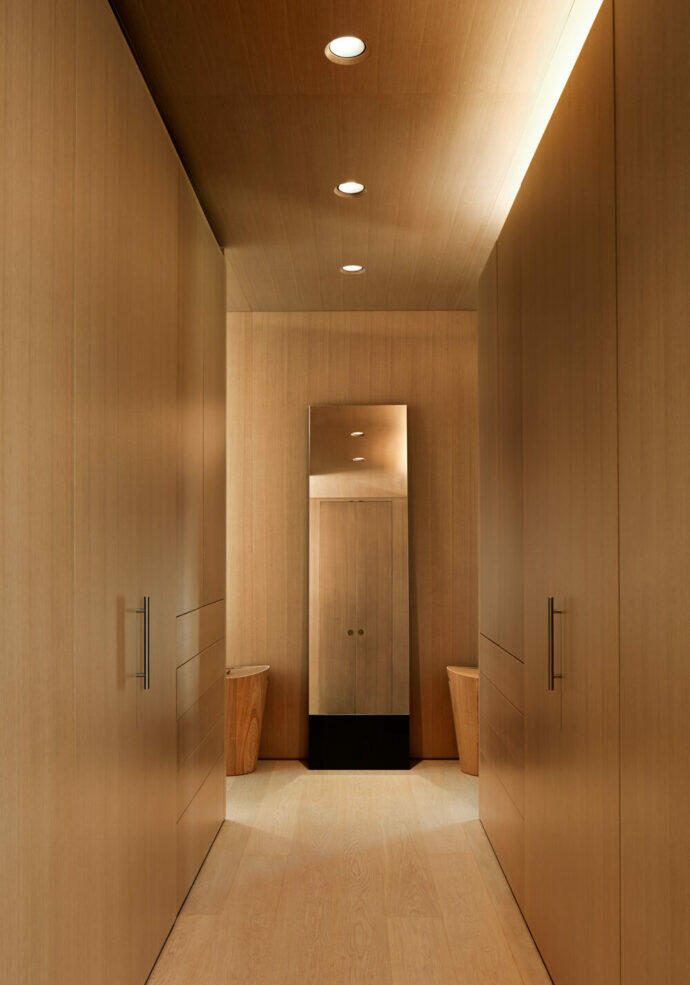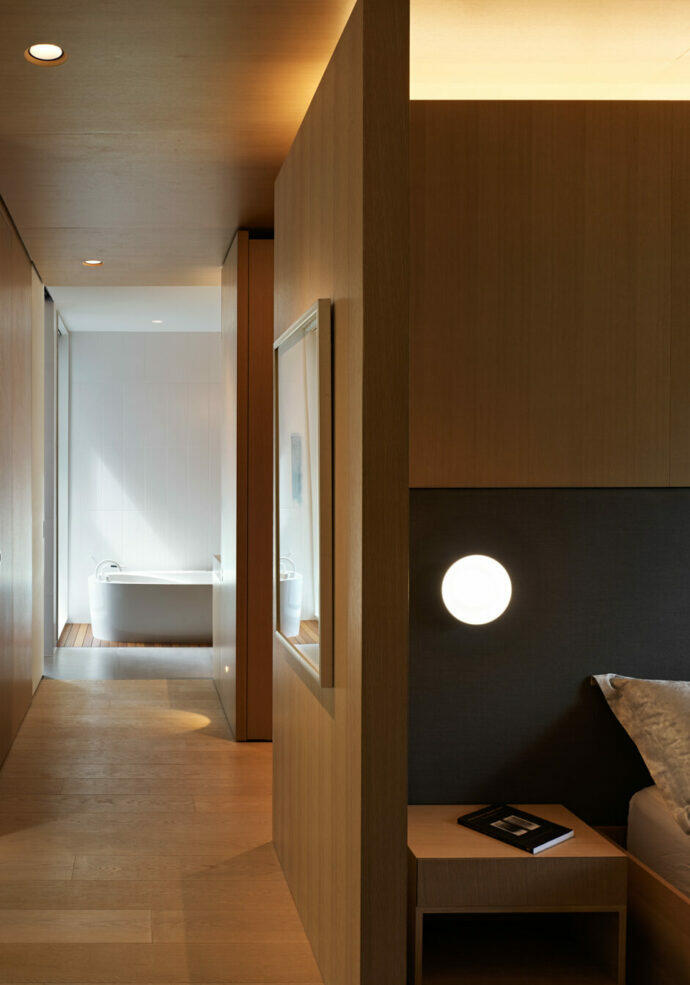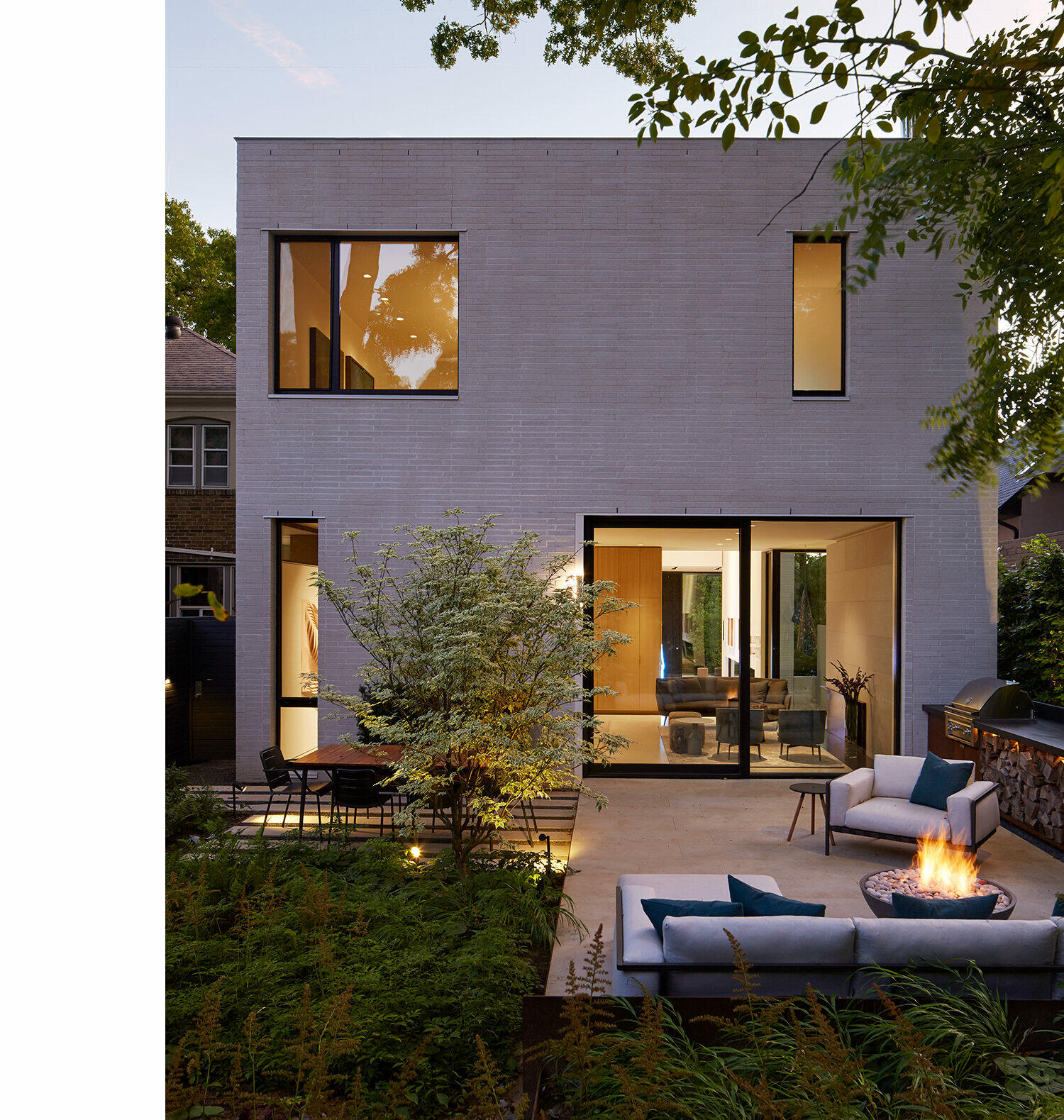 Designed to spark discovery and commune with the landscape, What Remains to be Seen aspires to be an architectural art object commensurate with the extensive art collection it was specified to house. 
The clients desired a modestly sized home whose design would ultimately prioritize the display of their contemporary artworks. The interiors are defined by singular and expansive volumes that both reveal and conceal. A soaring atrium effectively doubles as a gallery space; it is naturally lit by a series of three skylights that form a striking sawtooth roof profile above. This cleft, running parallel to the open-riser stair, connects the first and second floors, carving the interior space into different zones of visual and programmatic experience while simultaneously gesturing at what lies beyond.
A natural lighting strategy, complemented by soft illumination throughout the interior core of the home, was critical to the success of a design that seeks to mitigate the impact of UV light on the artworks. Indirect daylight filters in from the skylights and floor-to-ceiling glazing at the rear of the living room. The latter frames immersive views of the backyard, turning the resplendent landscape into a living canvas that one can contemplate and inhabit by sliding back the patio doors. 
The principal bedroom and two office spaces on the top floor feature carefully detailed millwork as well as integrated lighting to impart a sense of warmth and serenity. The top-lit wardrobes cast a glow across the bedroom ceiling, revealing the subtle textures of the white oak panelling while guiding the eye to the room's secondary spaces — a generous walk-in closet and dressing area. Facing the street, the main open-plan office at the top of the stairs is adjacent to a sheltered terrace — a large void that opens up to the tree canopy overhead — where the couple can step outside to enjoy the sunlit sky or sparkling stars above.  
Occupying a gently sloping site populated by heritage black oak trees, the house engages with nature through a finessed architectural and landscape strategy. A sunken courtyard terrace admits an abundance of natural daylight into the basement level. In this space, the custom oak millwork provides the functional backdrop for a large library that also serves as a guest suite, thanks to a cleverly integrated Murphy Bed. 
A container for art and living, What Remains to be Seen prompts curiosity, elicits delight, and releases the imagination. The distinct architectural gestures — the sculpting of space with light, the use of natural materials, the integration of building and landscape — represent an ethos of doing "just enough" to achieve a sense of constantly unfolding possibility.
Images: A-Frame Studio
Team
Foxwhyte Landscape Architecture, Bolt Developments (Contractor)