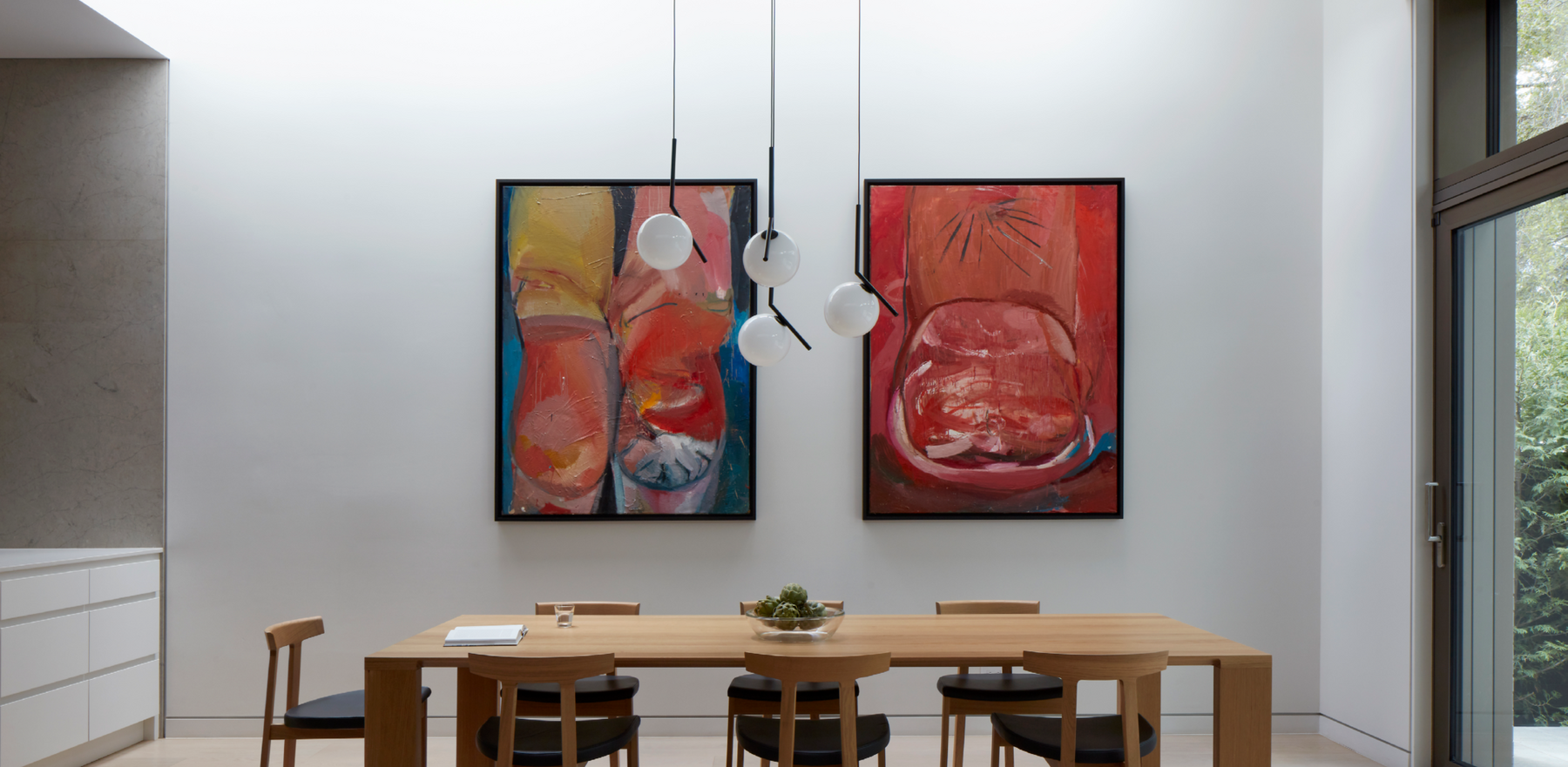 Nestled within Toronto's beloved Swansea neighbourhood and contiguous with a ravine that is home to a vibrant community park, Ellis House is a study in light, texture, and art.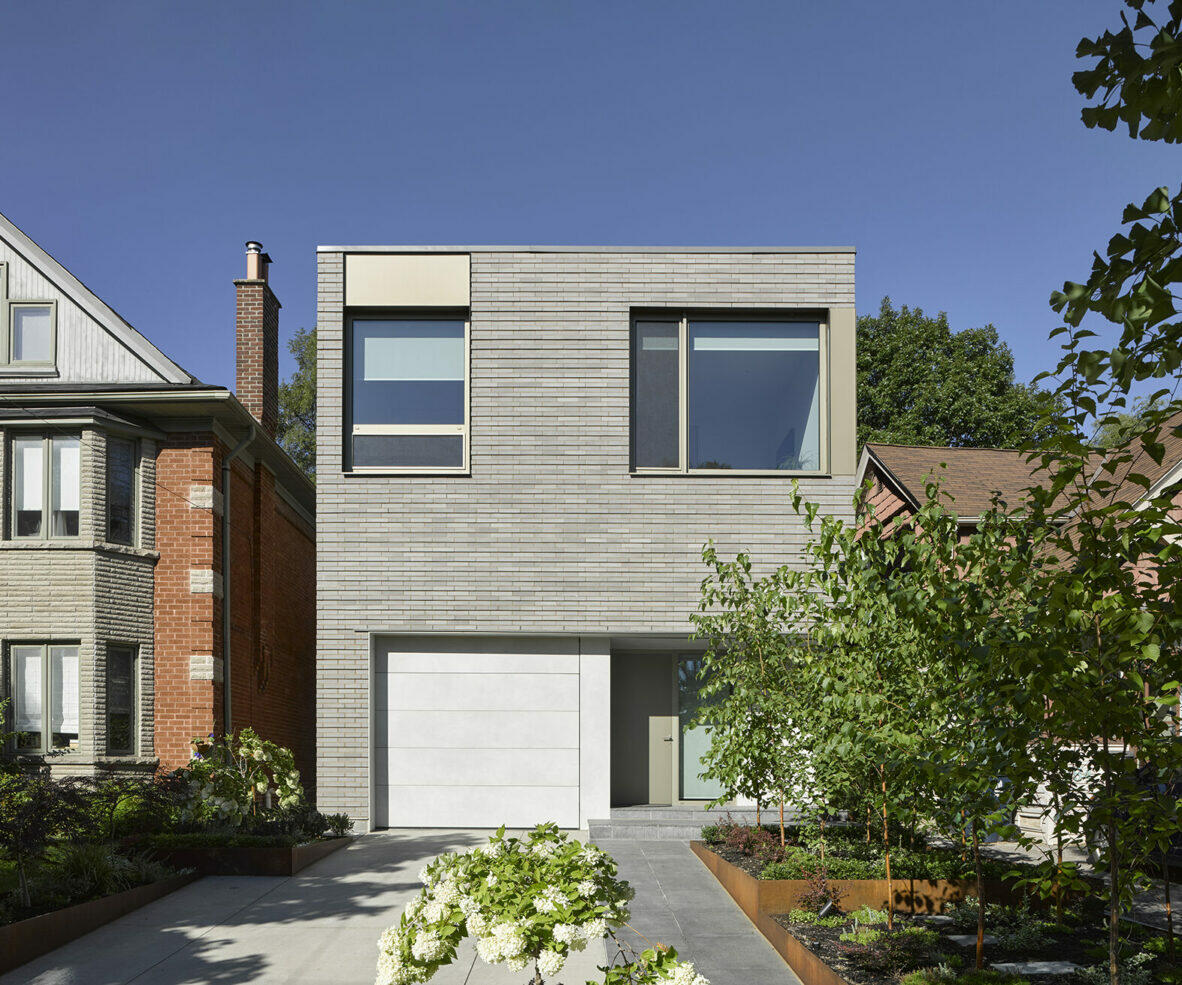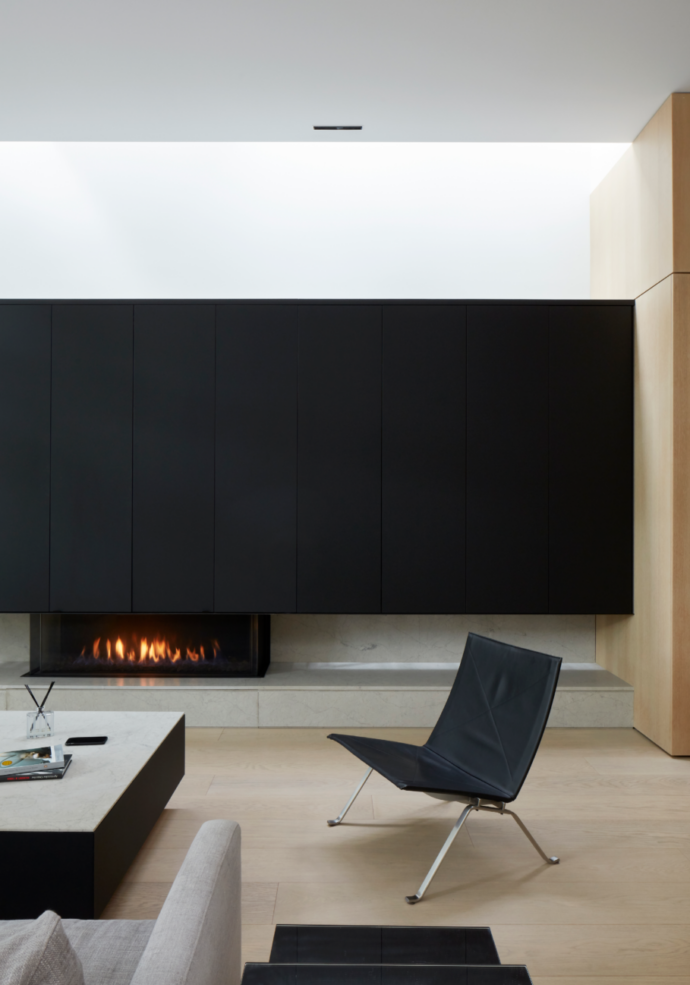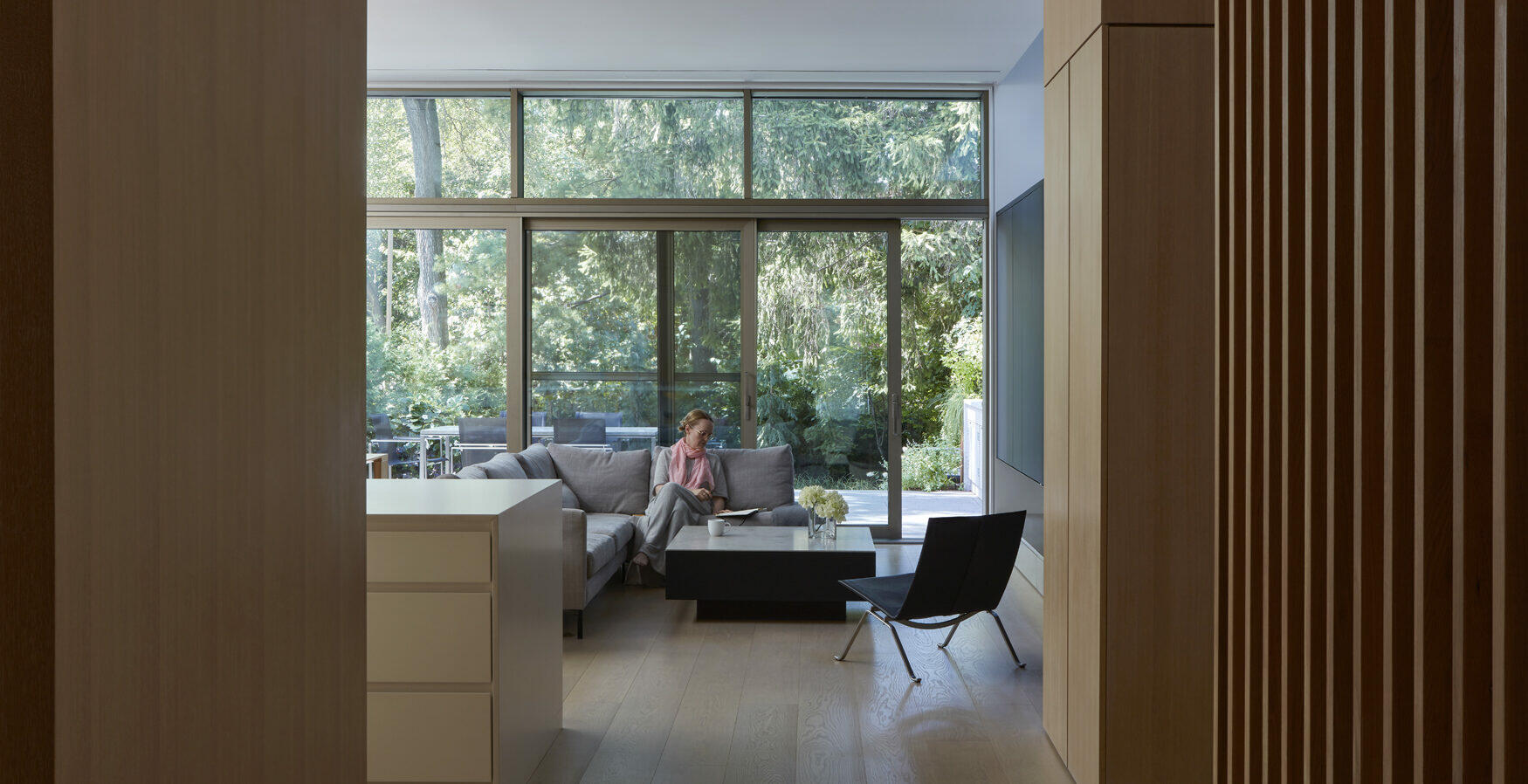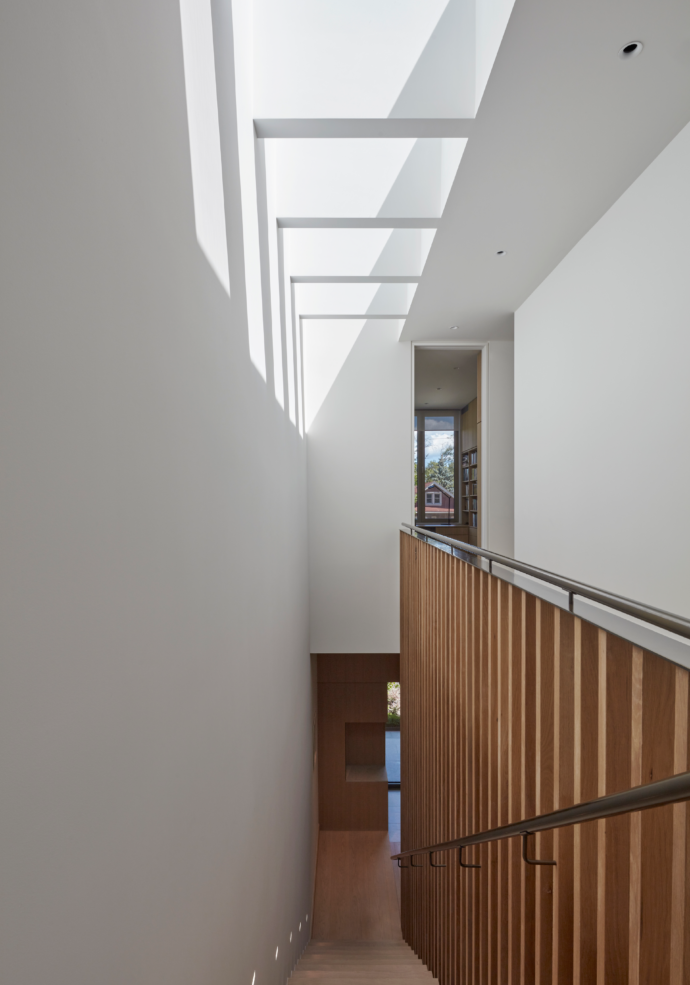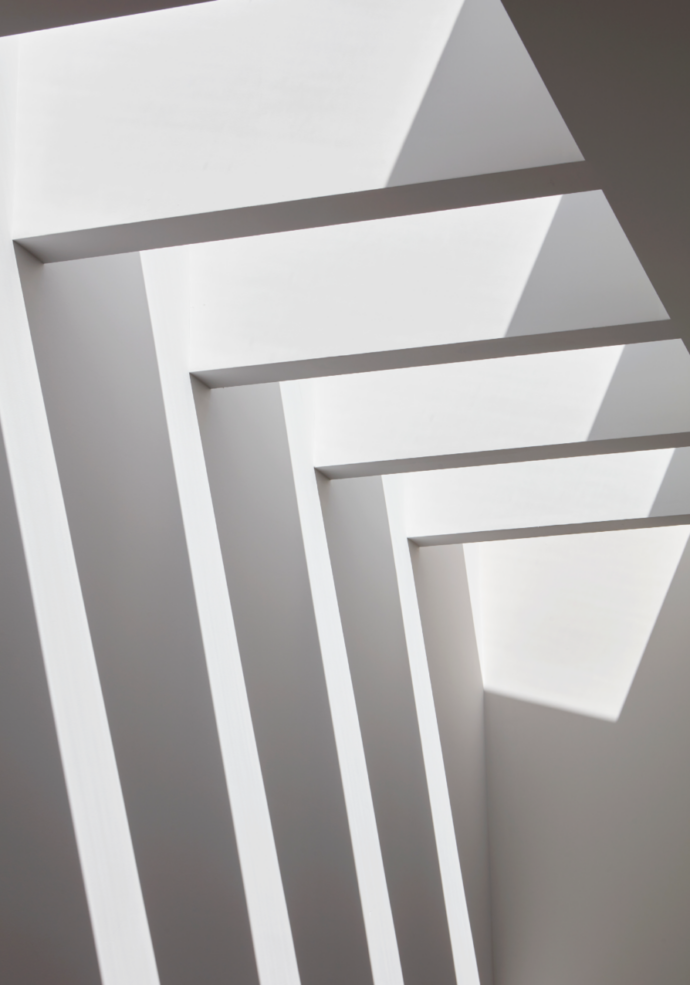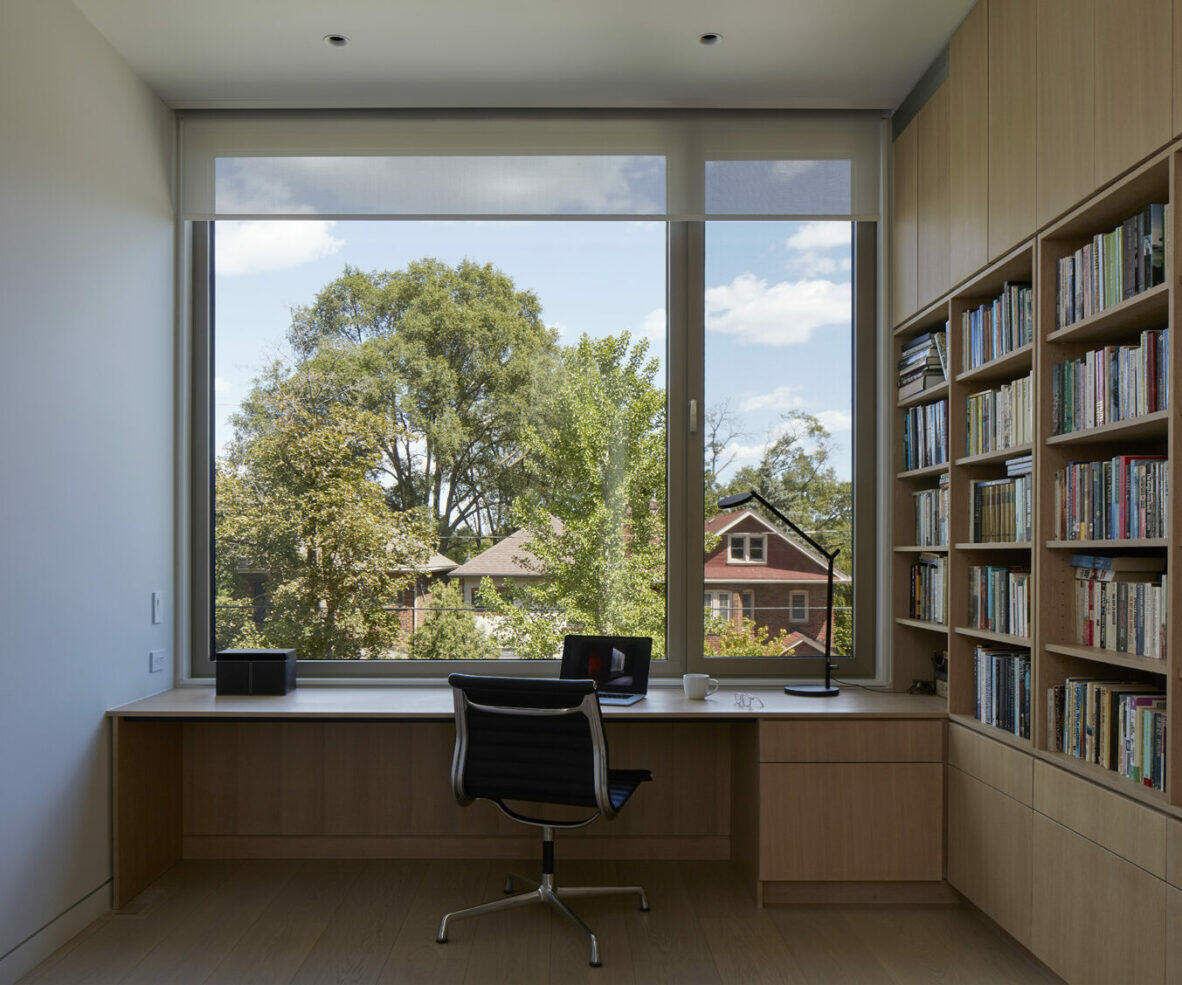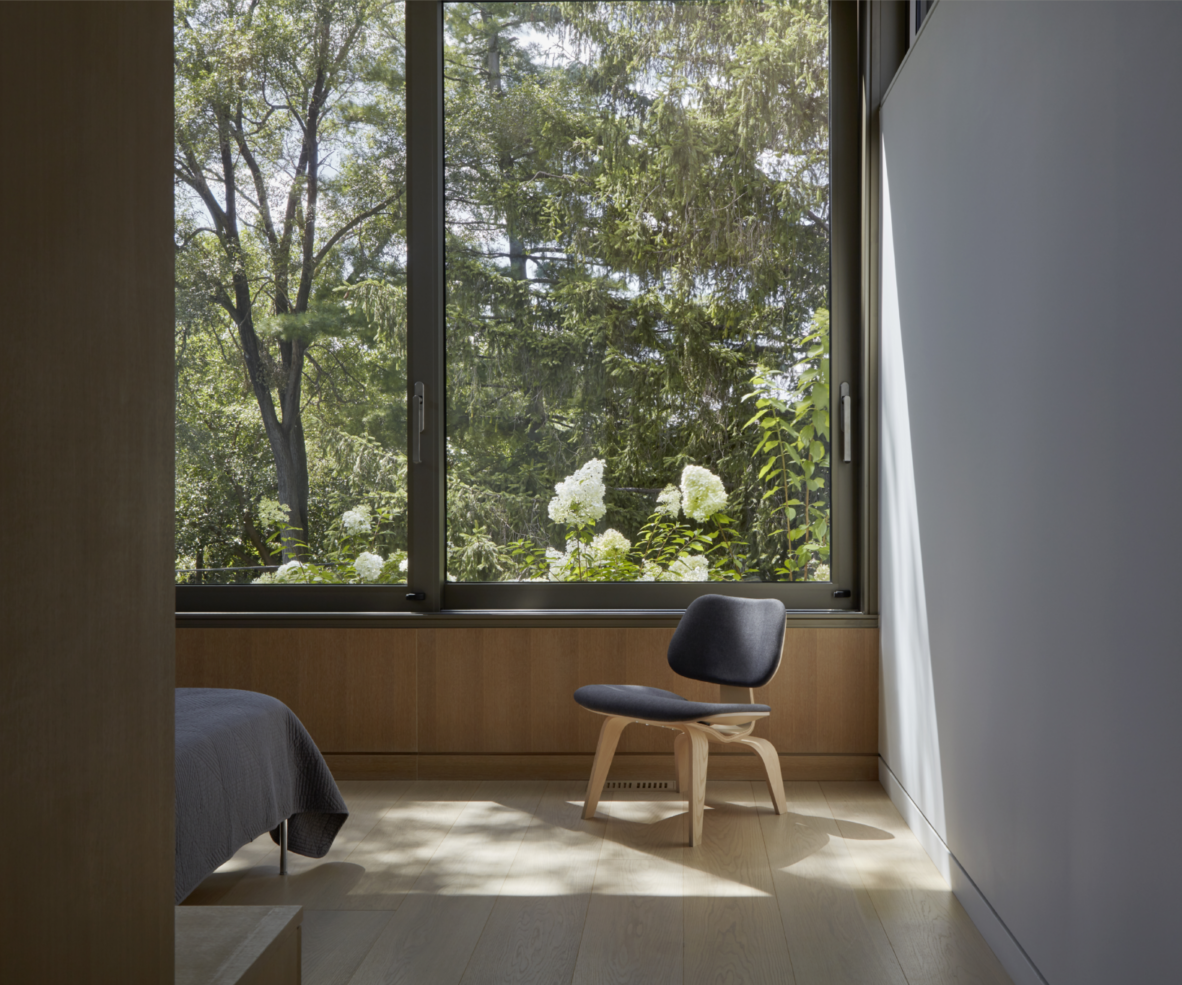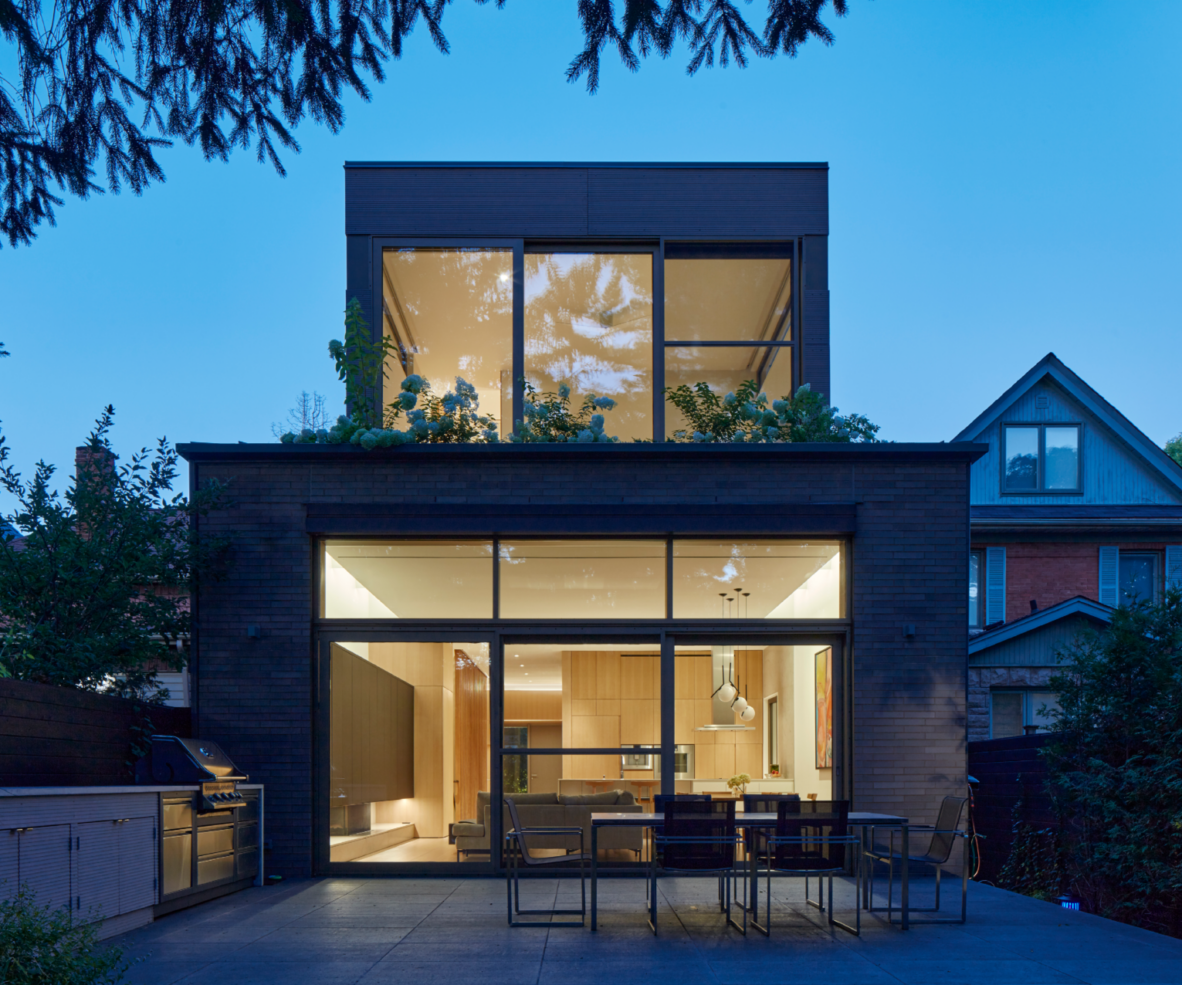 The Canadian home base for an international couple who splits time between Toronto and their native Poland, Ellis House was built for a design-savvy husband and wife who appreciate timeless yet hyper-functional details. Ultimately, they tasked us with creating a carefully considered, thoroughly modern home that reflects their passion for art and design and exceeds conventional residential sustainability standards.
Composed of clay-coated brick and large-format porcelain tiles that were laminated to the front of the garage door, the façade is a study in textural subtlety and complex craftsmanship. Much like a minimalist colour field painting, it features materials and hues that, at a glance, give the impression of relative uniformity. Upon closer inspection, however, the soft contrasts and brick coursing reveal rhythms, shadows, and mild imperfections that, taken as a whole, comprise a façade pulsing with quiet vitality.
The interiors consist of white oak millwork offset by soft metallic details, including a bronze handrail and matching bronze-anodized aluminum window frames. With high ceilings on every level and floor-to-ceiling doors on the top floor that maximize sightlines when ajar and contribute to the design's overall vertical spaciousness, Ellis House expands volumes to create a generous and inviting interior experience while exceeding building envelope sustainability requirements. 
Key to the design's success is a circadian lighting strategy that prioritizes natural and ambient light over direct lighting. In addition to large-format, triple-glazed windows that meet Passive House requirements and the use of a wall washing technique to diffuse light vertically and evenly along the north and south walls, the design includes eight angular skylights on the main floor, five above the stairwell, and two more in the master bedroom. Not only do the angular skylights introduce additional daylight into a home built tight to its property lines, they also evoke chiaroscuro — the bold play between light and shadow — encouraging the sun itself to play a role in the geometric effects of the architectural design.
Images: James Brittain
Team
Robert E. Brown and Associates (Structural), GPY+Associates Engineering Inc (Mechanical), M & E Engineering Limited (Electrical), NAK Design Group (Landscape), Lee Rocca Forming (Concrete)