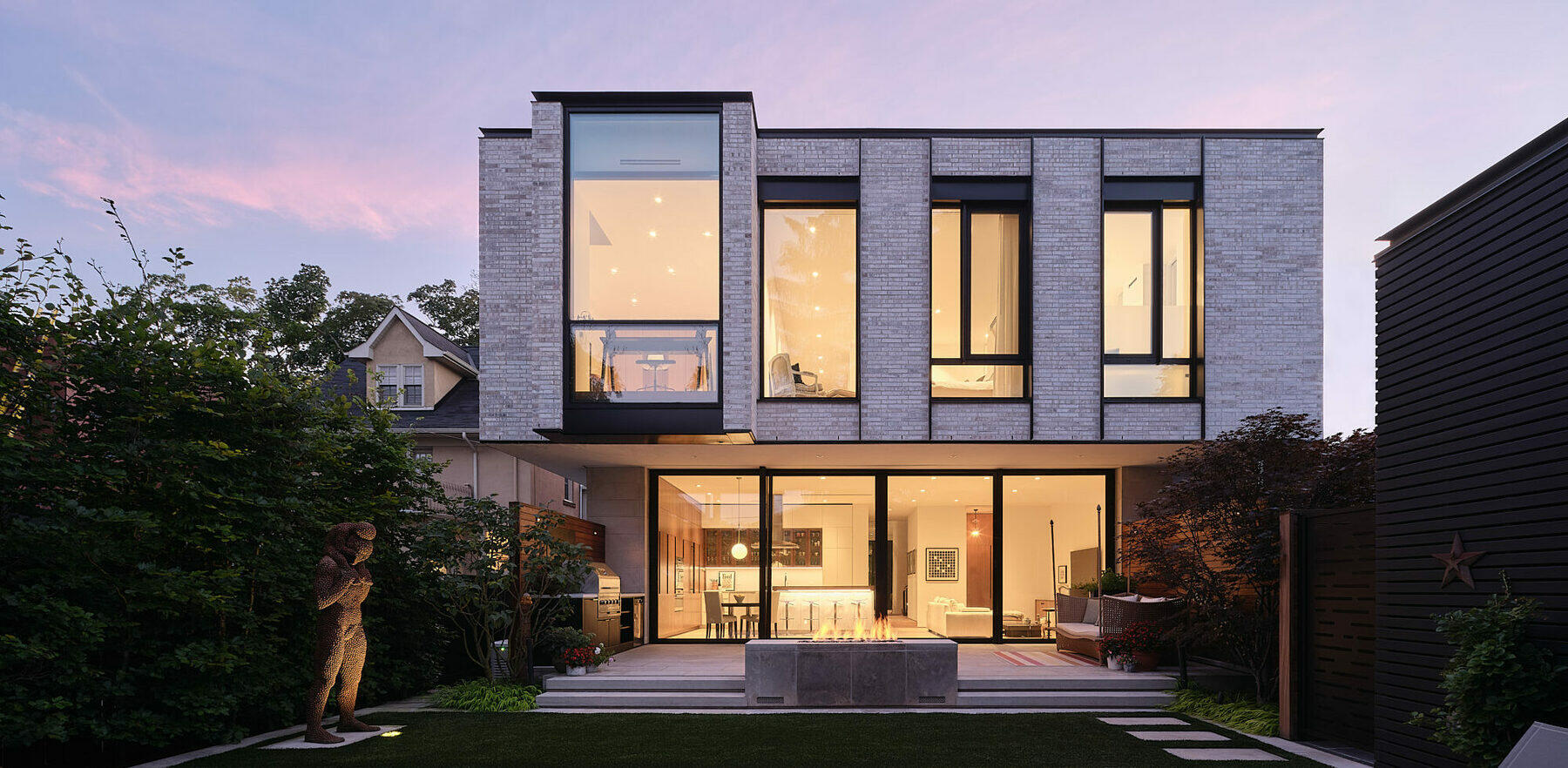 Intimate and bright, sinuous and rectilinear, reserved and distinct — Elliptical House harnesses the power of soothing contrasts, material cohesion, and strategic apertures to create a luminous oasis in midtown Toronto.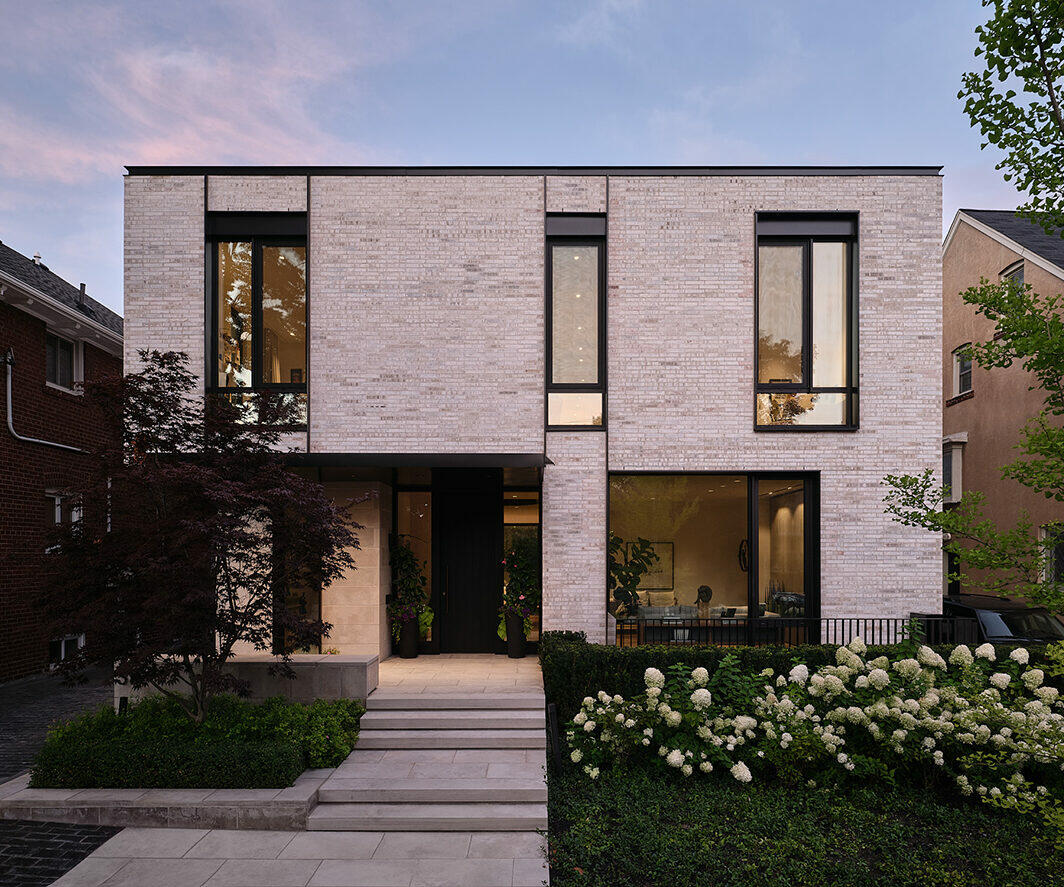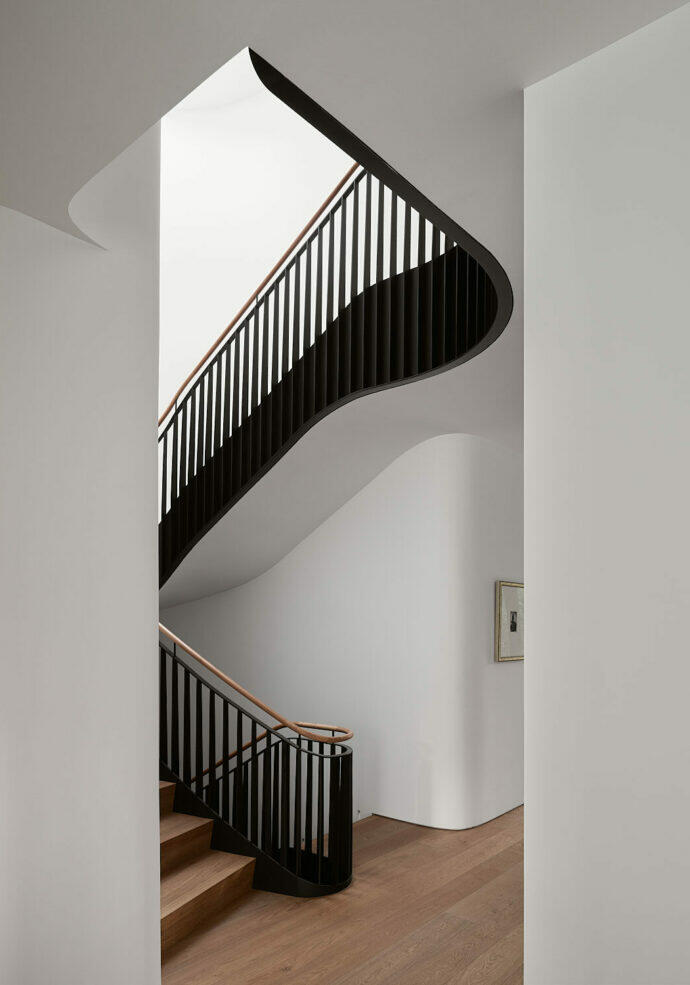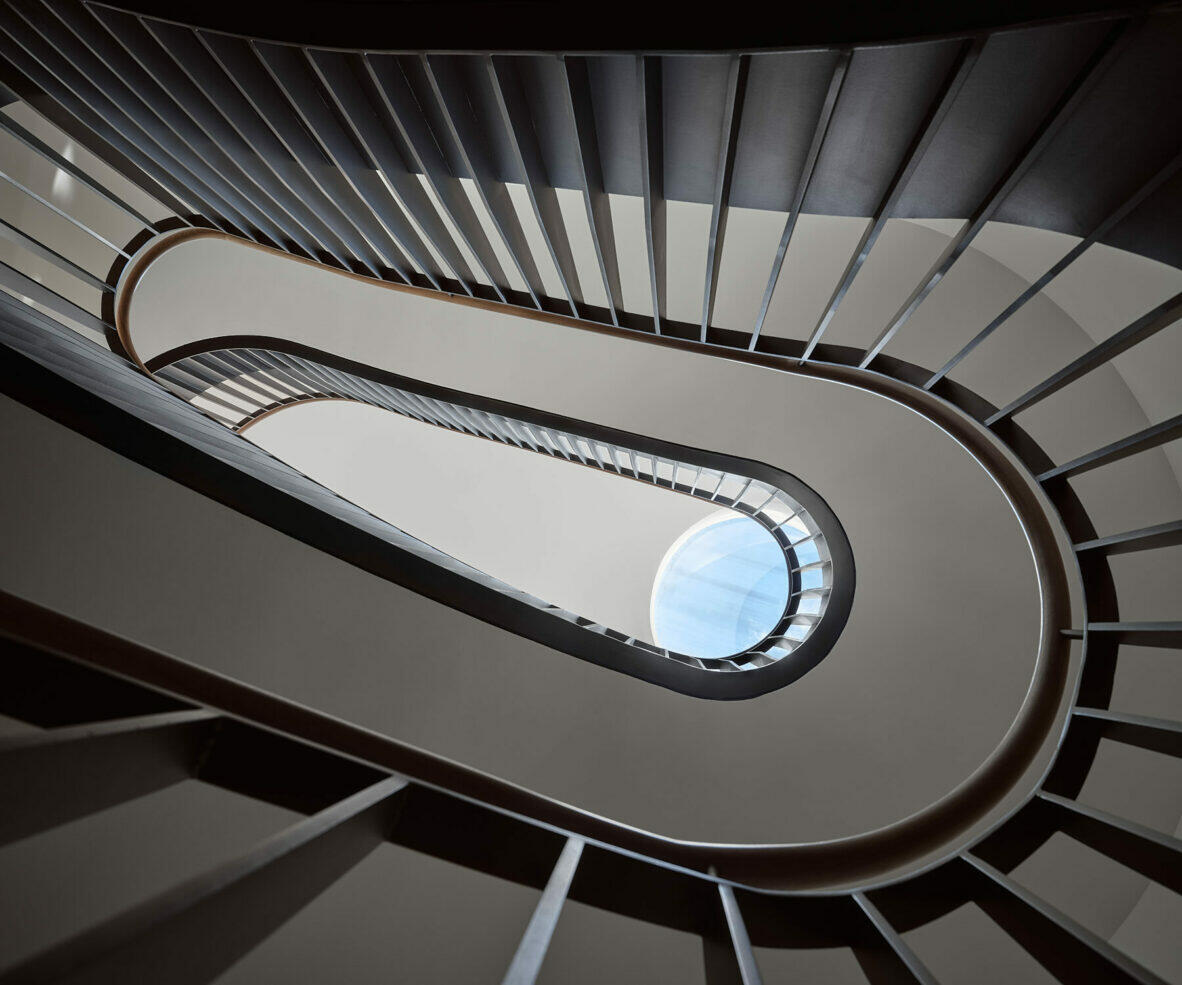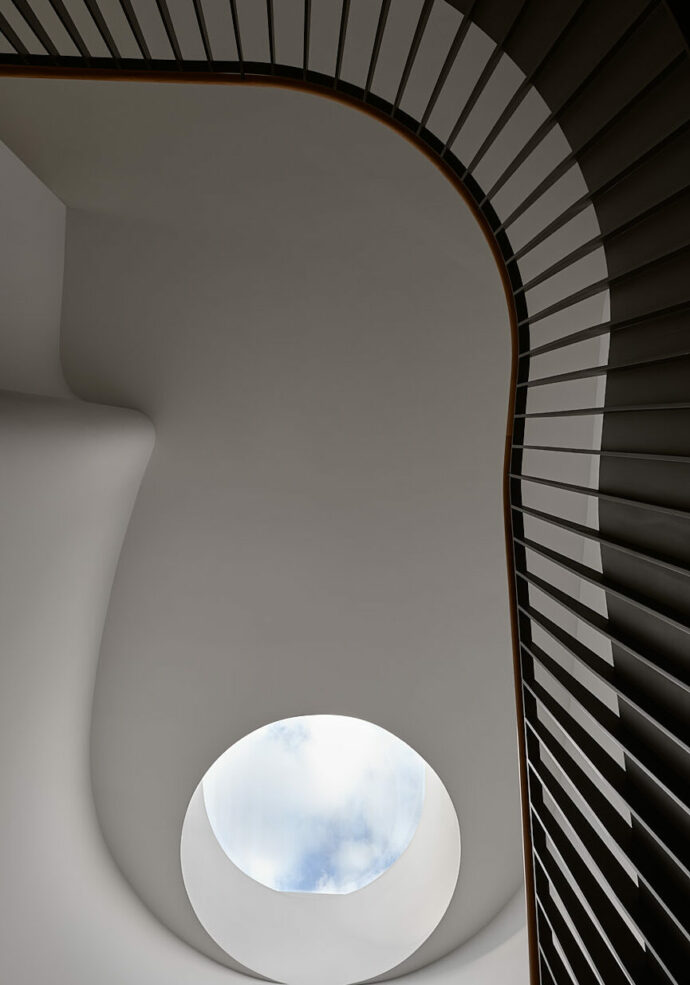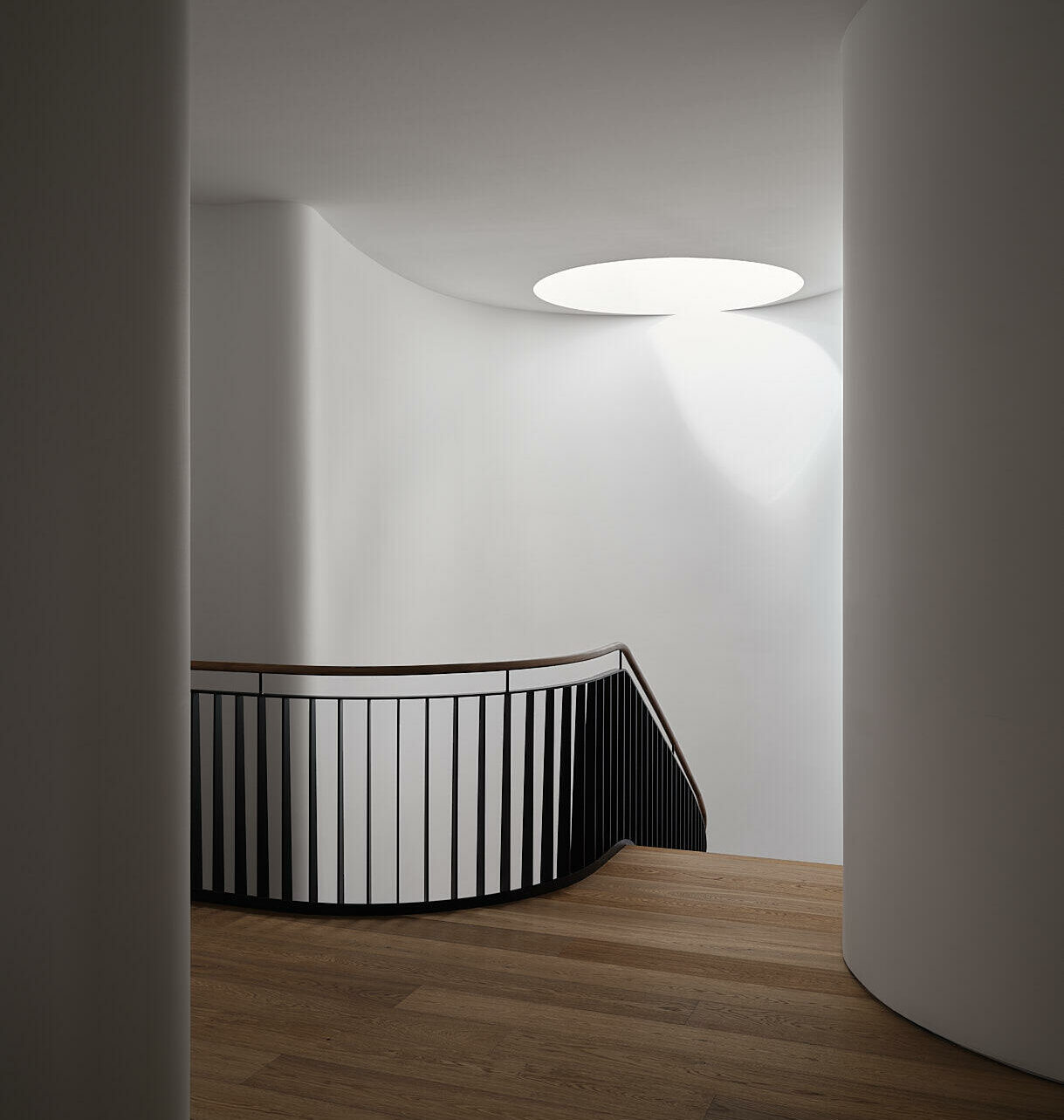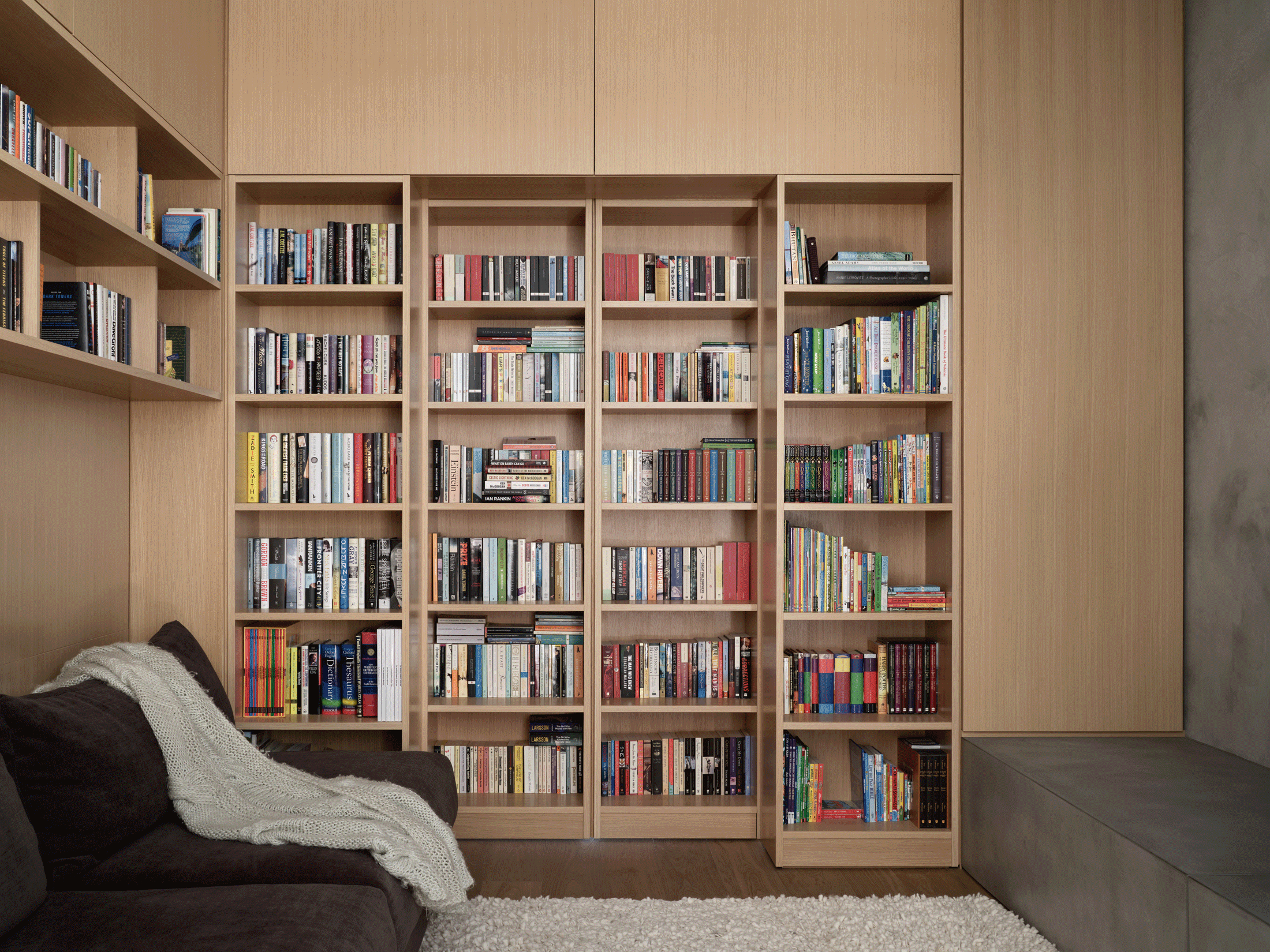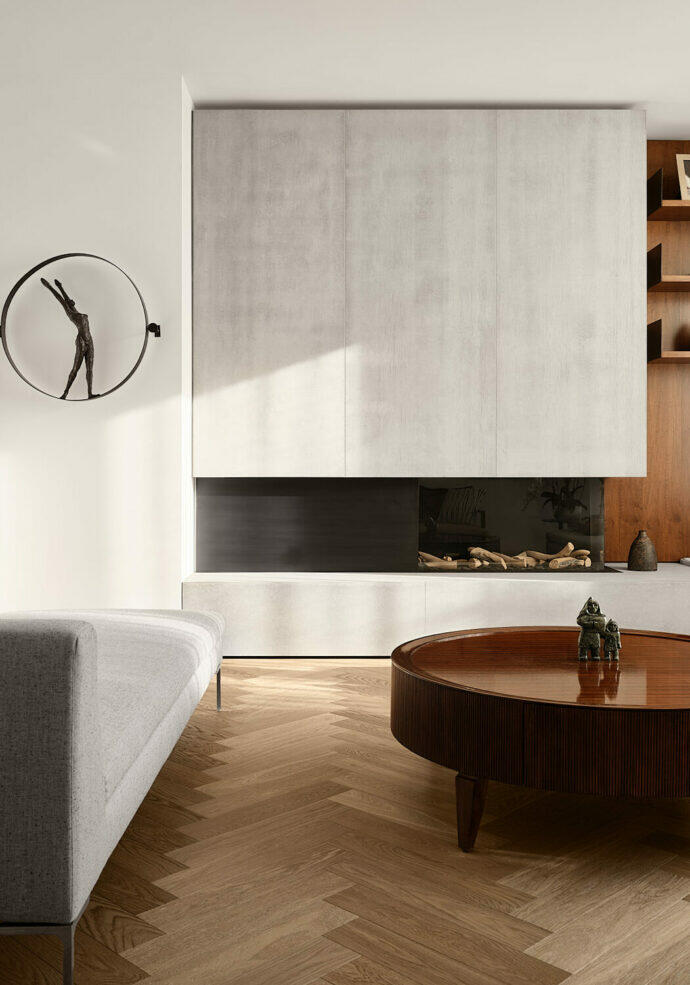 Finished in warm grey and sand-coloured tones that reflect the changing moods of the sky, Elliptical House projects a quiet confidence, graciously accommodating the clients' desire for refuge and privacy, with generous connections to light and landscape.
Our design juxtaposes materials and textures to emphasize the home's two different volumes. Wrapped primarily in creamy limestone panels and floor-to-ceiling glazing, the main level recedes on three sides to create a plinth that supports a cantilevered second storey. The latter is clad in variegated grey masonry that takes on different hues as the light fluctuates throughout the day; this same brick cascades down the front façade to frame the large, recessed living room window on the ground floor, providing continuity and contrast at grade.
The remaining windows on the front of the house are vertical, bringing in natural light without overexposing the interiors to passersby, whereas the rear façade comprises wider, more generous glazing: floor-to-ceiling sliding glass doors open out from the kitchen onto a limestone terrace, with a matching fire pit, that is partially protected by the second-storey overhang. Six skylights, in addition to large windows in every room, bathe the top floor in profuse natural light.
While the house assumes a decisively rectilinear mien on the exterior, the primary design conceit at the centre of the home is an oblong spiral stairwell that spans all three levels, from the basement to the second floor. The sculptural form is at once succinct and generous, maximizing spatial efficiency and carving out a luminous space at the heart of the house. Softly contoured walls emanate from and extend the curvature of the stair on every floor, provoking curiosity and surprise: while more of the sinuous structure gradually reveals itself as one follows the curved silhouette of the walls, the design preserves an element of mystery, as the totality of the stair remains partially eclipsed from view at every turn.
Images: doublespace photography
Team
WPML Inc. (Contractor), Lafabrika (Millwork), Eestairs (Stairs)