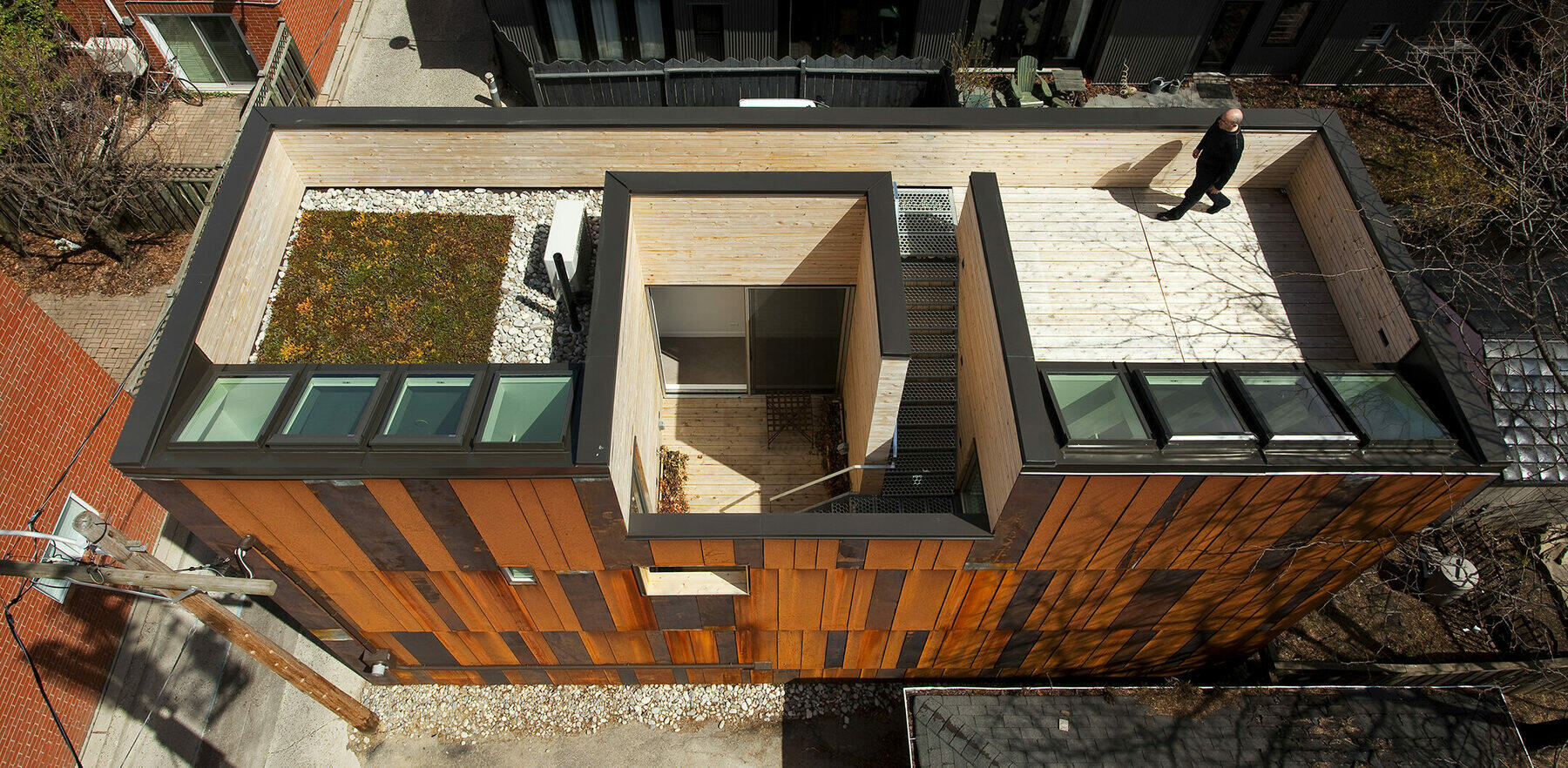 Our compact residential design for a storied laneway structure preserves its industrial heritage and takes advantage of additional height to bring in light, air, and views from above.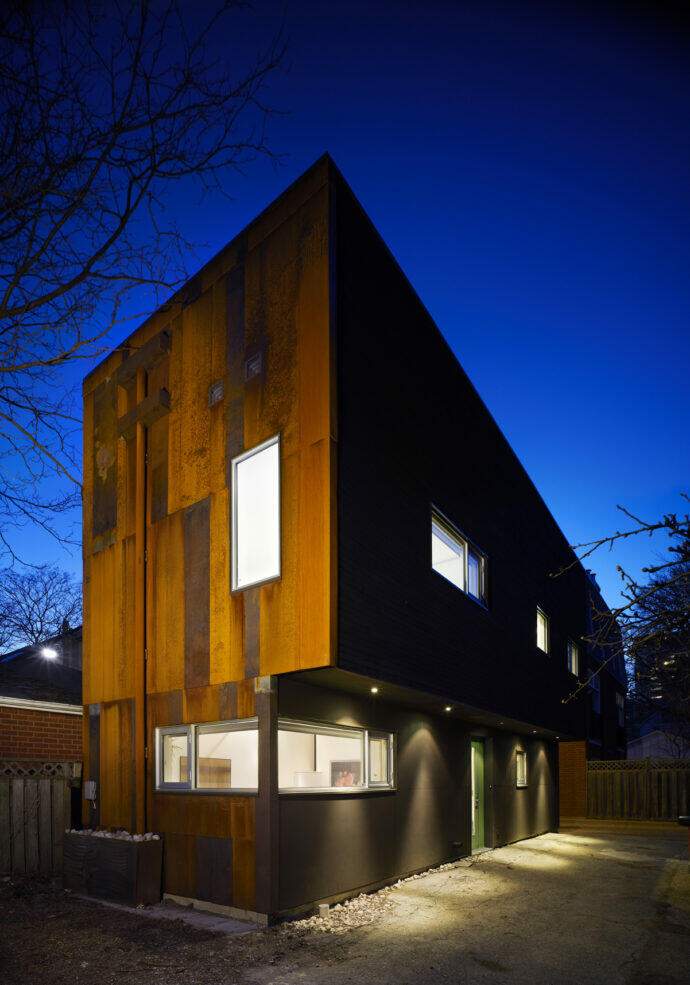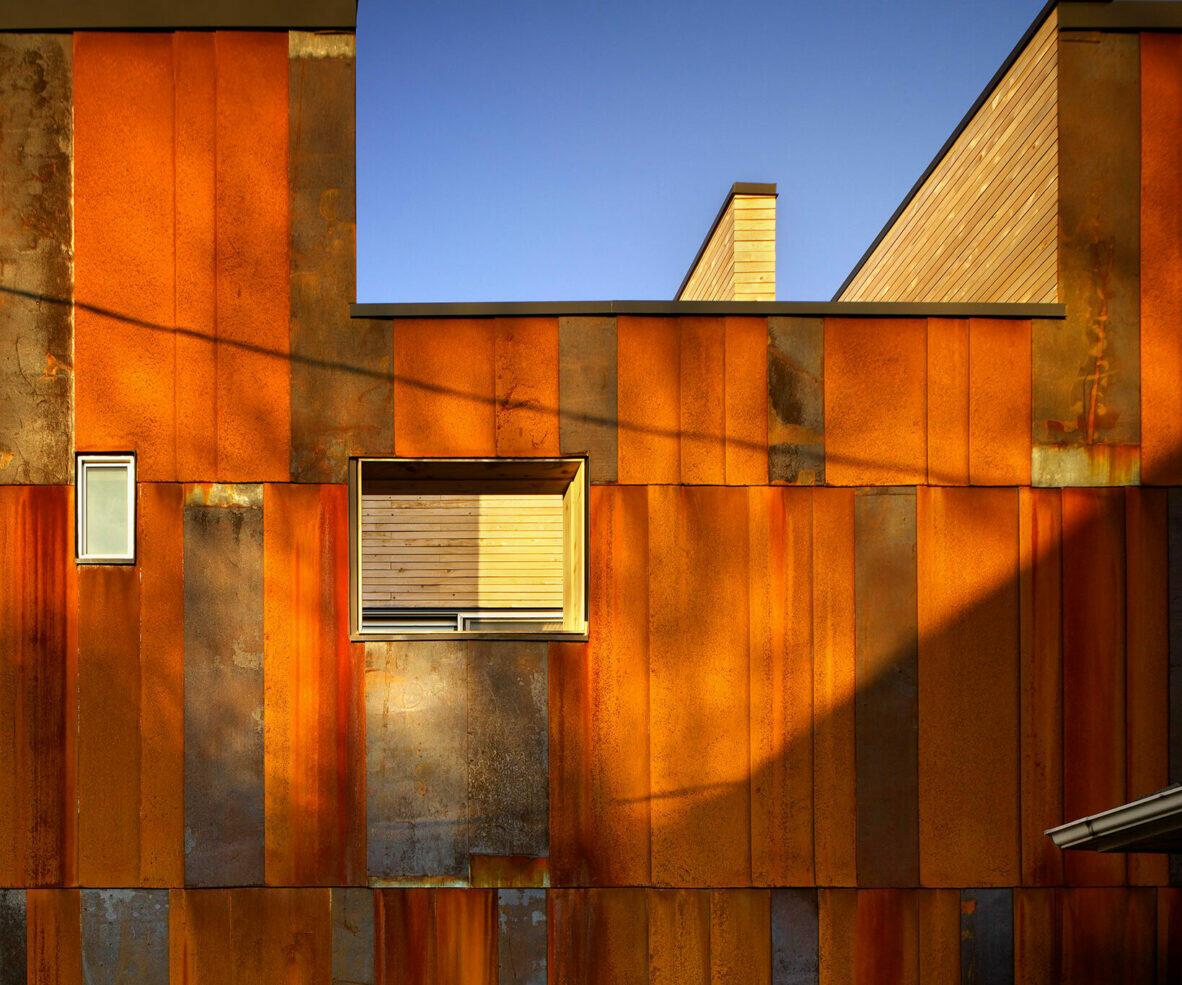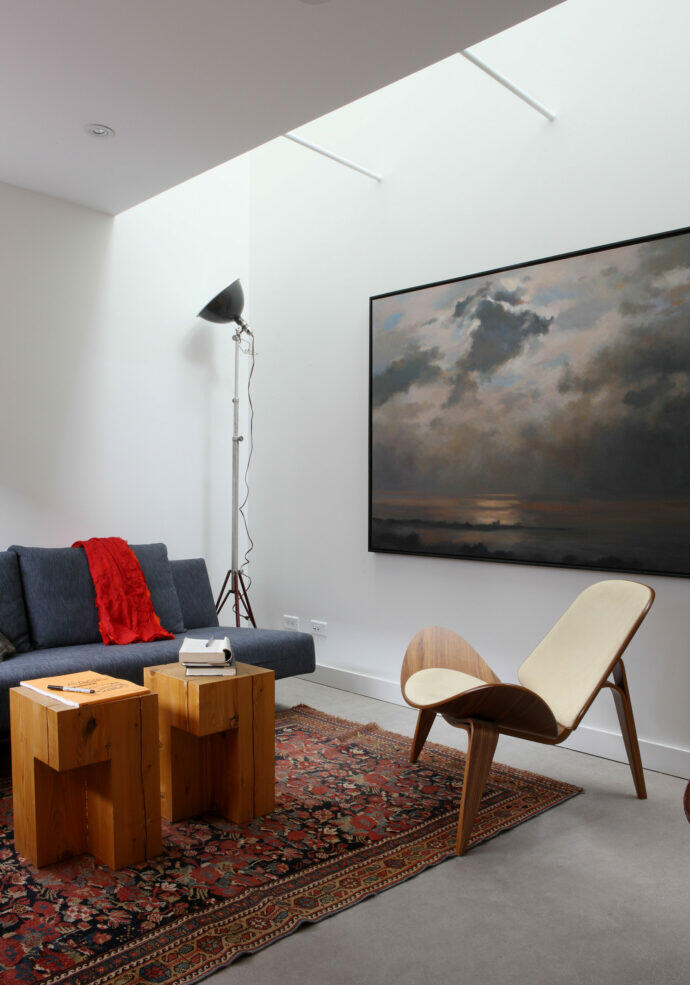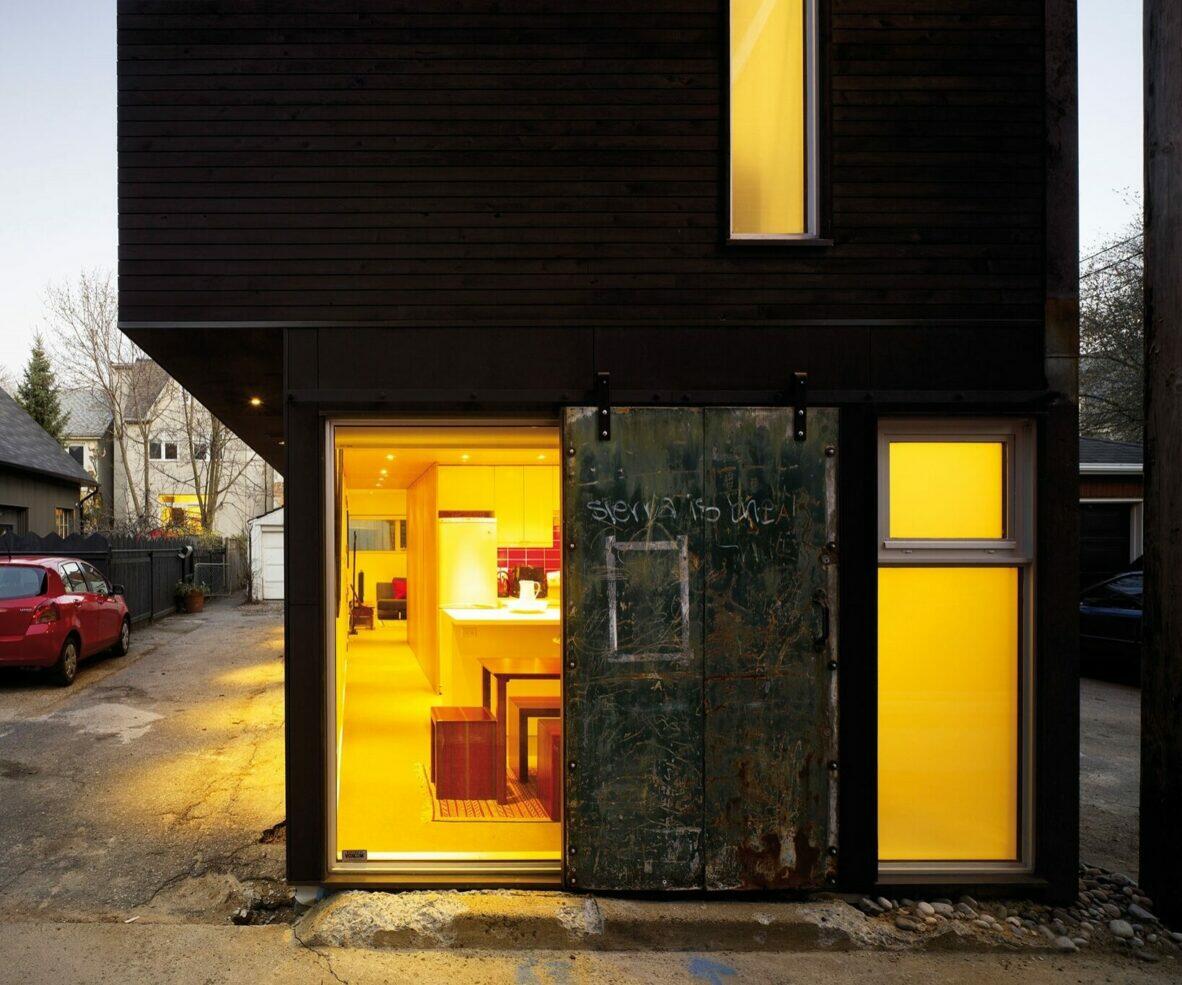 Originally a 19th-century blacksmith's shop, this modest structure was subsequently a horse shed, taxi dispatch office, and artist's apartment and studio before it captured the attention of our clients, in 2006, who were interested in its storied past and smaller-footprint living. 
The objective was to convert the laneway building into a compact single-family residence while retaining as much of the existing character as possible. Located on a small lot, the house is built to the property line on three sides, with two feet to spare on the fourth. Due to zoning regulations that prohibit the creation of additional openings in the existing walls, we pursued a design strategy that draws in additional light, air, and views from above. A light shaft glazed with operable skylights runs the entire length of the west wall, interrupted only by a second-floor courtyard. The shaft brings light down to the ground floor and provides passive ventilation.
Wrapped in glass and wood, the intimate courtyard on the upper level separates the two bedrooms, creating additional privacy for occupants. Ideal for stargazing, the courtyard features a small stair leading to not one but two separate roof gardens that offer panoramic views of the surrounding midtown Toronto neighbourhood.
In a bid to repurpose original materials and preserve the building's look and feel, we devised a strategy to retain the weathered steel panels. First we catalogued them before removing and sending them to a metal shop where they were joined together at the edges so they could be reinstalled as the building's primary skin.
Images: Tom Arban / Lorne Bridgman
Team
Robert E. Brown & Associates (Structural + Electrical), Boszko and Verity Inc (Contractor)
Organization
Award
Year
Canadian Green Building Award
Toronto Urban Design Award