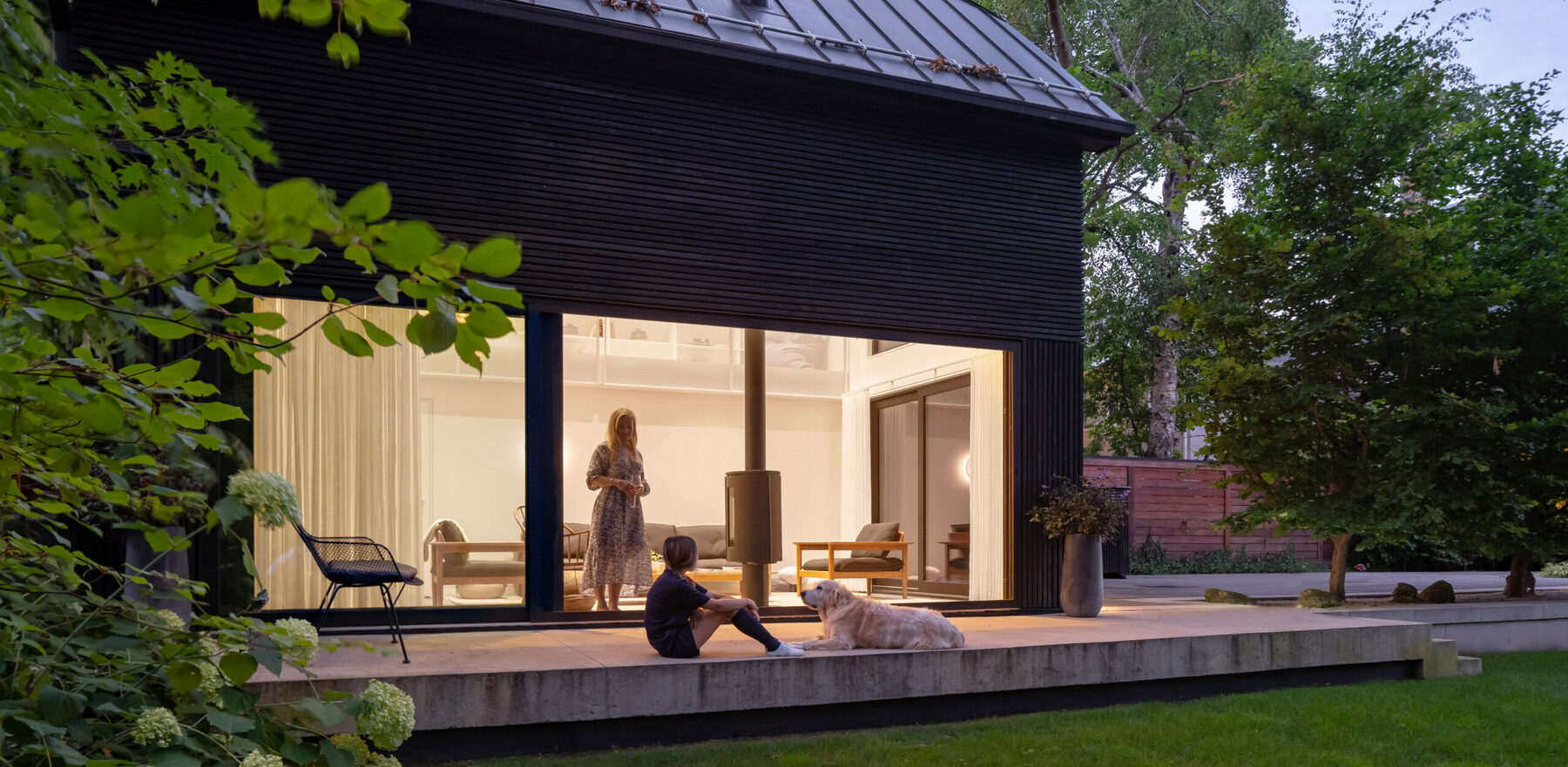 Harboured in a 100-year-old converted coach house, Garden Room is a backyard retreat and urban revitalization project that transforms a defunct structure into a versatile getaway-at-home and garage that meets a wide range of 21st-century needs.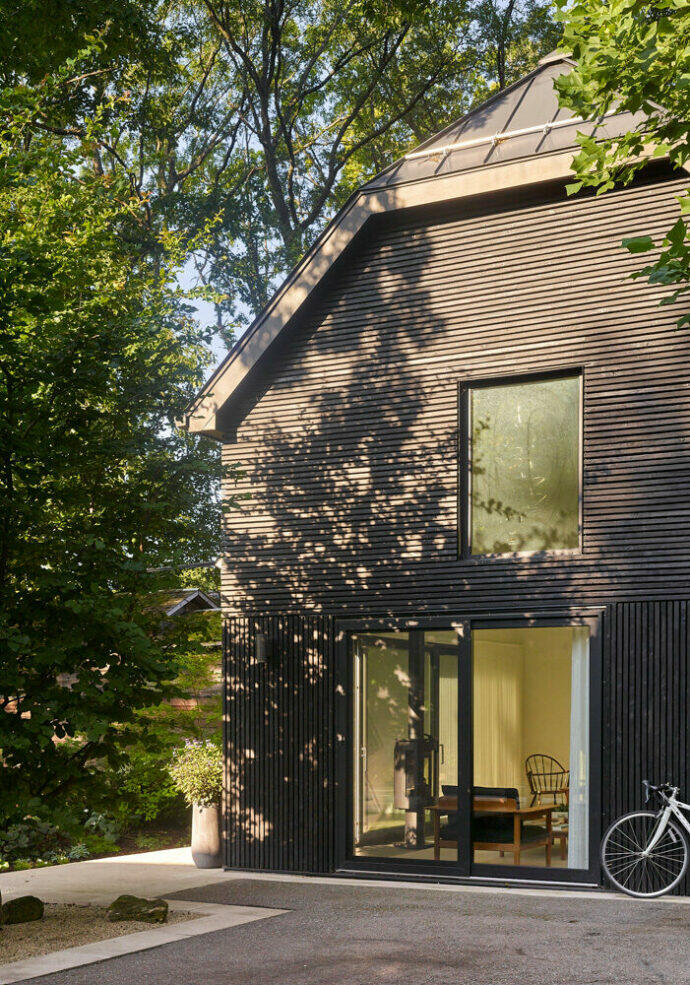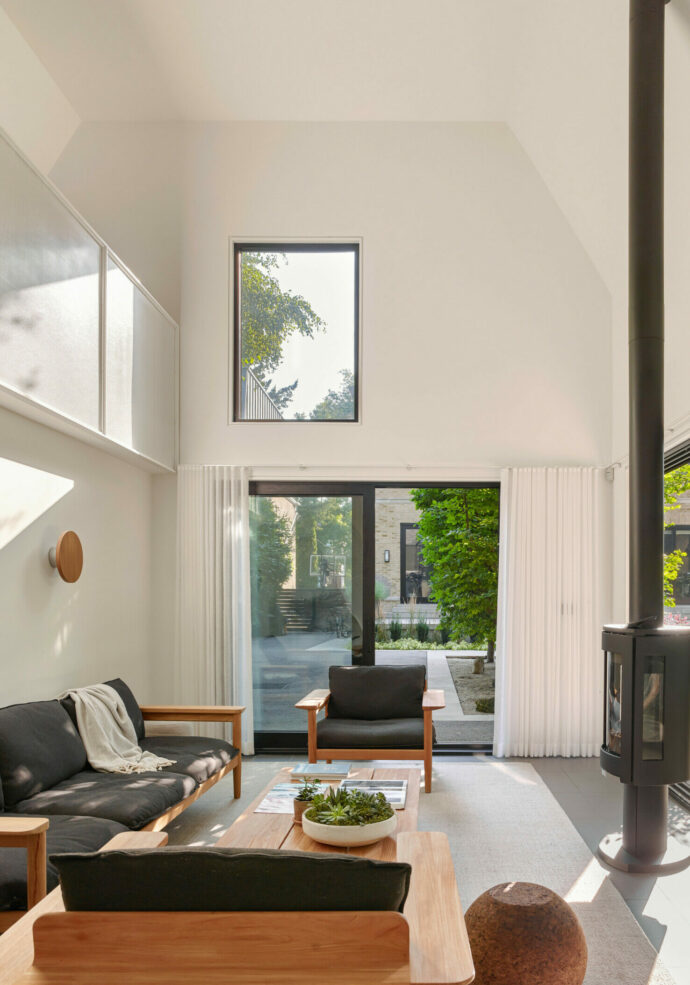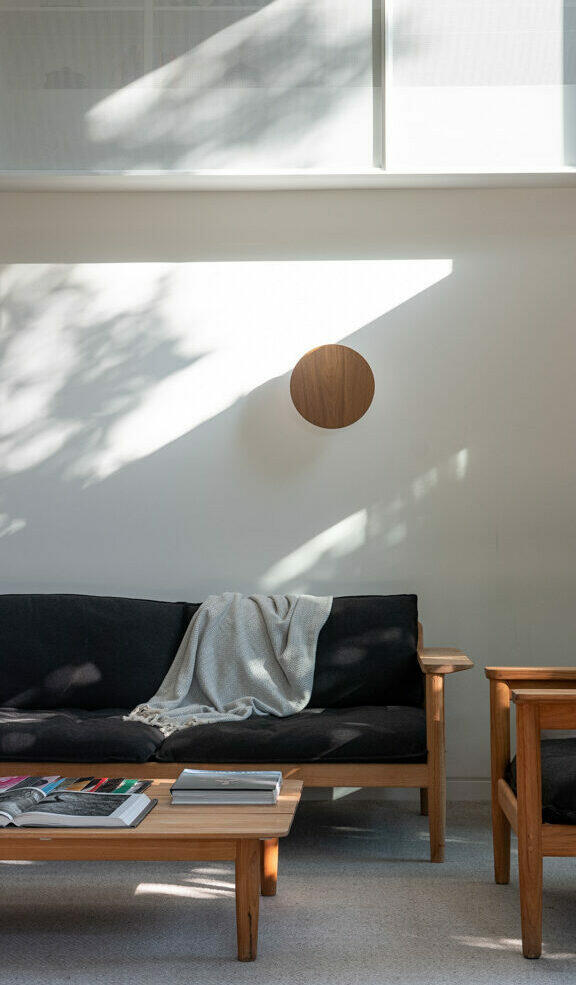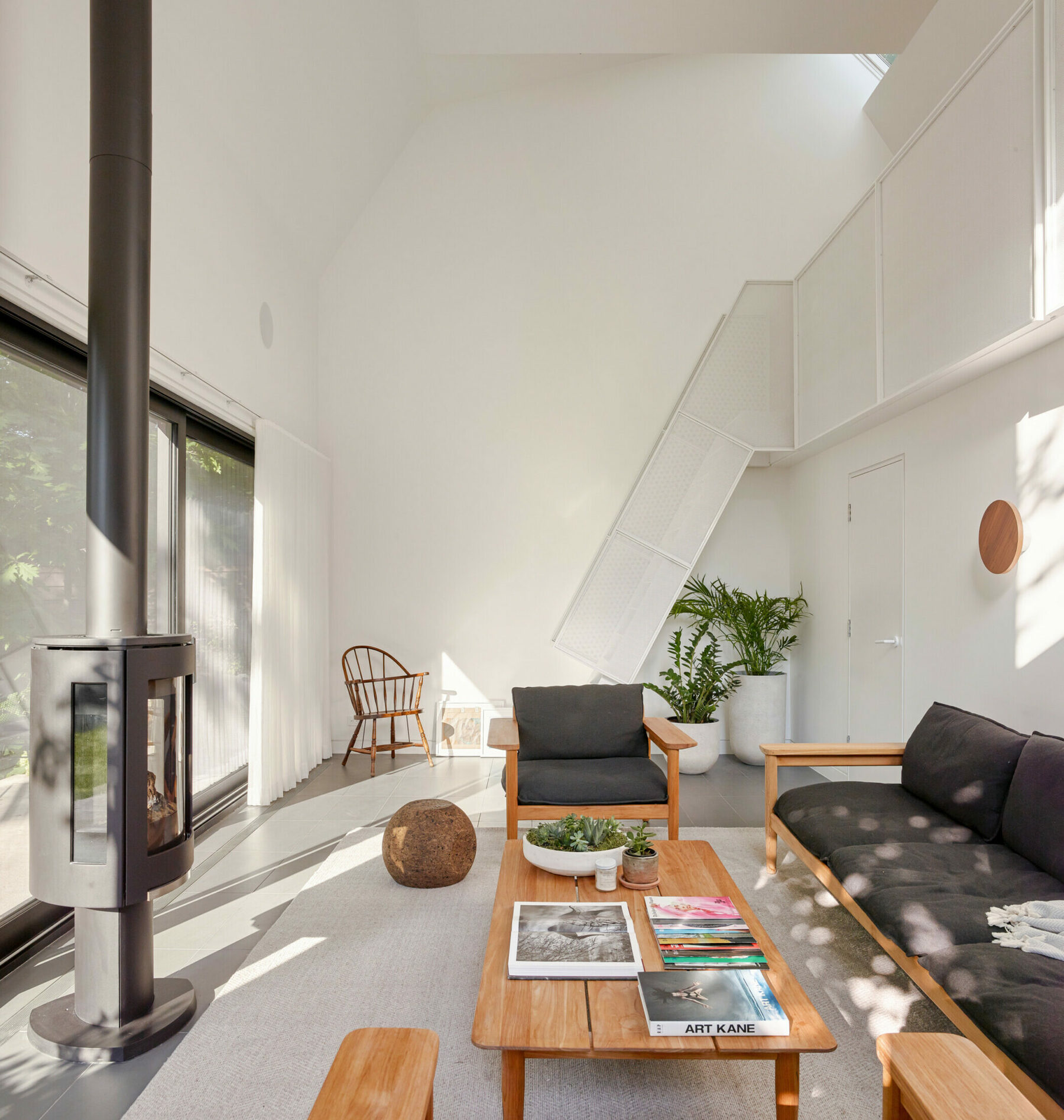 Garden Room reimagines a previously dilapidated coach house to create a flexible, light-filled 400 sf studio and garage, alternately used as a work-from-home office, to entertain friends, and for yoga, reading, and quiet moments of solitude. With a cozy mezzanine library, extra storage in the basement, and generous views to the lush flora, Garden Room is a multi-purpose sanctuary tucked away from the bustle of midtown Toronto.
The structure was rebuilt in place and clad in Shou Sugi Ban cedar to create a contemporary new form. By mitigating decay, the Japanese wood charring technique provides excellent weather protection and long-term sustainability. The slender cedar slats stretch vertically from the base to match the height of the sliding glass doors, at which point they rotate 90 degrees to extend horizontally across the top half of the structure, indicating a transition between the lower and mezzanine levels that creates a playful yet soothing optical effect. The darker wood palette is matched by black metal window and door frames as well as a charcoal standing-seam steel roof, conspiring to create a deferential design that recedes into the surrounding greenery.
Various glazed apertures are used strategically throughout the space to sculpt sightlines and bring in natural light. The airy and intimate interior features a raised wood-burning stove and simple furnishings oriented toward full-scale views of the garden, imparting a cottage-like atmosphere. Aligned to the laddered stair, the lone skylight draws the eye to the upper level and illuminated passageway. Facing east toward the driveway, a single window stacked above the double-door entrance punctuates the façade and frames the standout interior features which, when lit up at night, beckon visitors to take a closer look.
A floating concrete landing — at once in the garden and of the house — offers an extended threshold that bridges interior with exterior and connects multiple ground elevations. Hovering above the backyard, the elevated perch is recessed at its base to create an appearance of lightness. The landing stitches together home and garden and offers an opportunity to dangle one's feet over the grass. A sliding multi-panel glass door creates an extra-wide entranceway that further dissolves the boundary between inside and outside. 
The poetic contrast between Garden Room's darker exterior expression, humbly nestled within the landscape around it, and its interior mood — bright, open, uncluttered — coalesce to generate a singular experience of serenity, connection, and respite from everyday life within one's very own backyard.
Images: Scott Norsworthy
Team
Blackwell (Structural), Bowser Technical Inc (Mechanical), Duffy & Associates (Contractor)