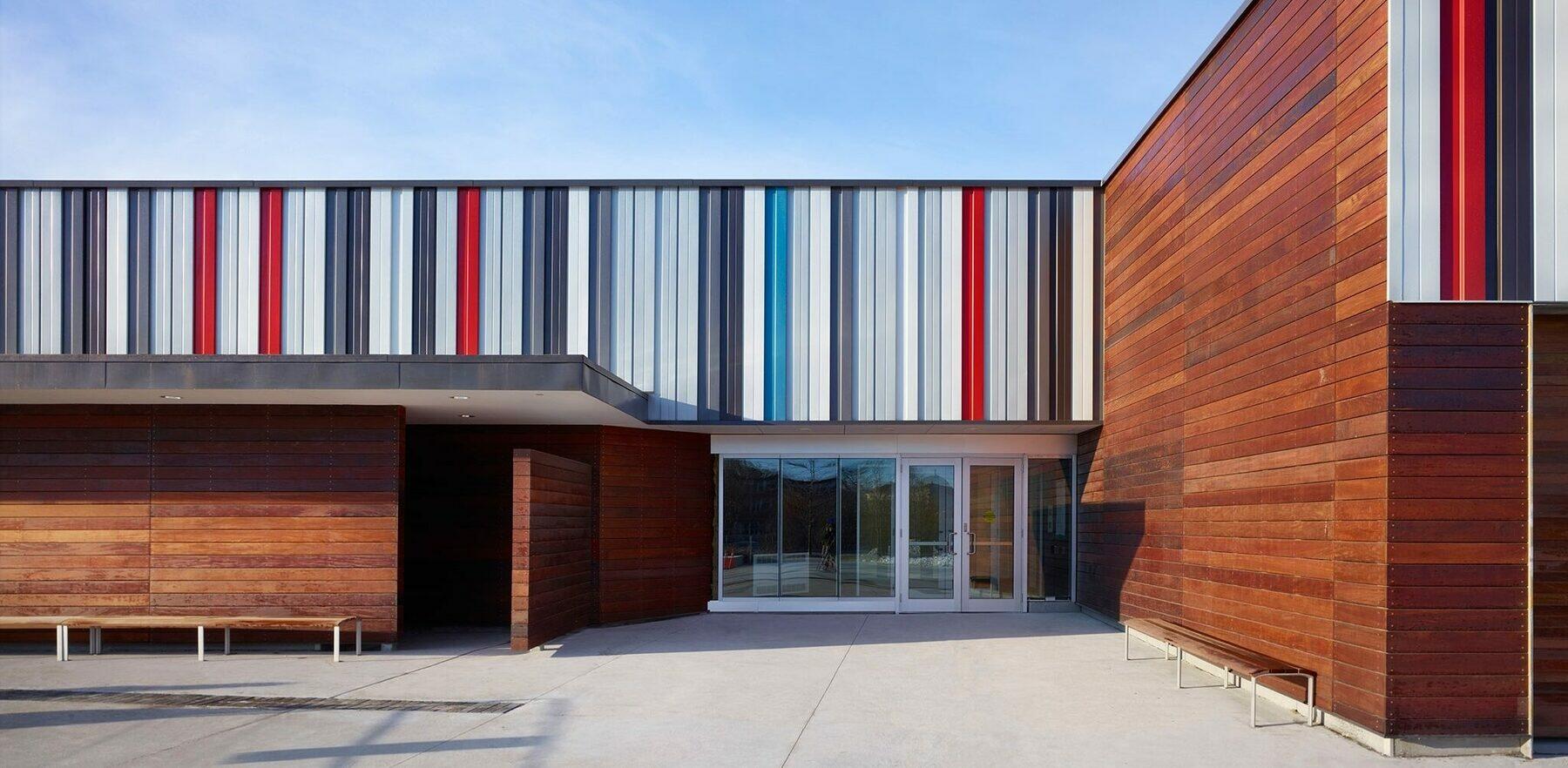 Newmarket Community Centre
The renovation and expansion of Newmarket Community Centre, located in the town's historic core, transformed the 1970s building into a lively new amenity and neighbourhood hub.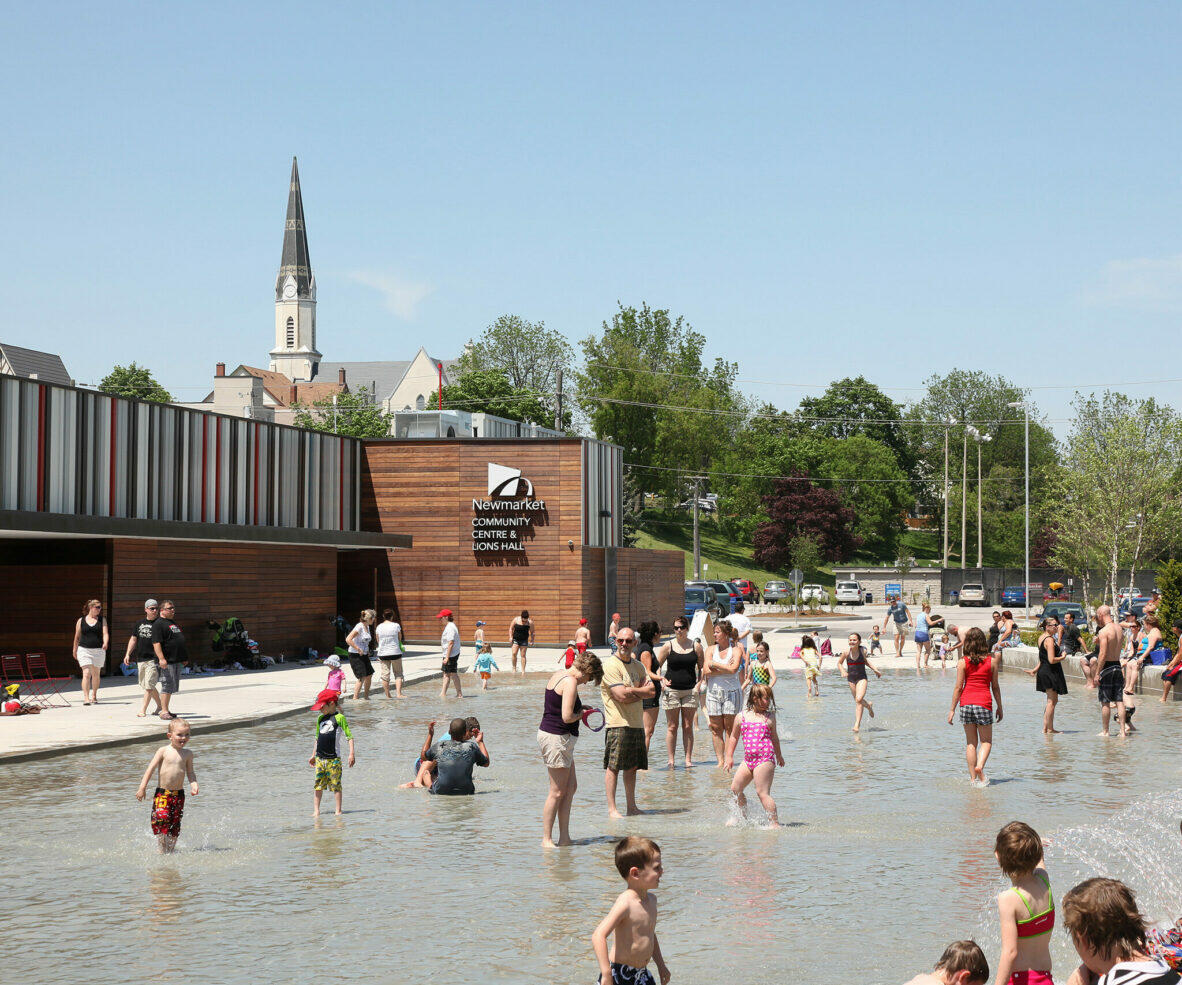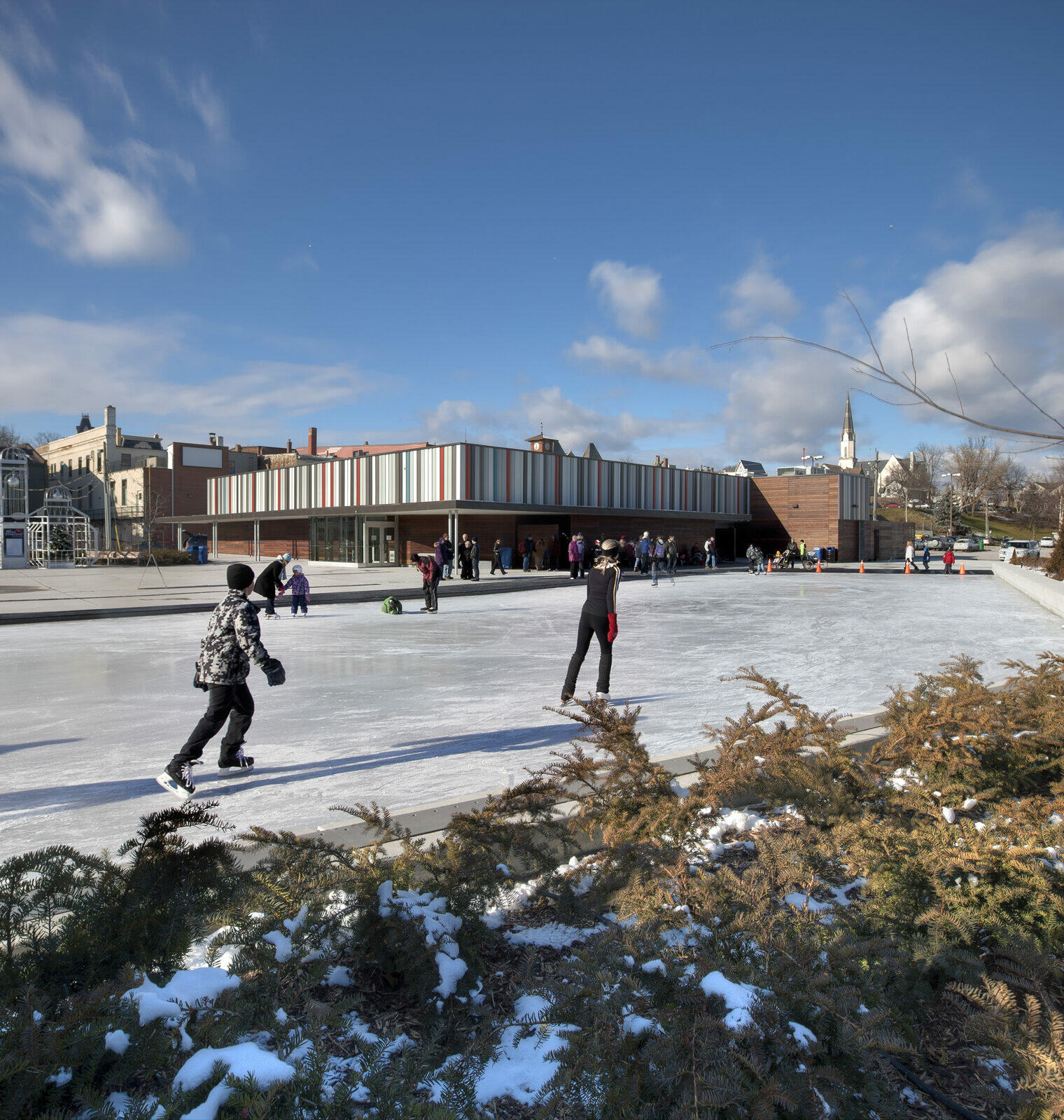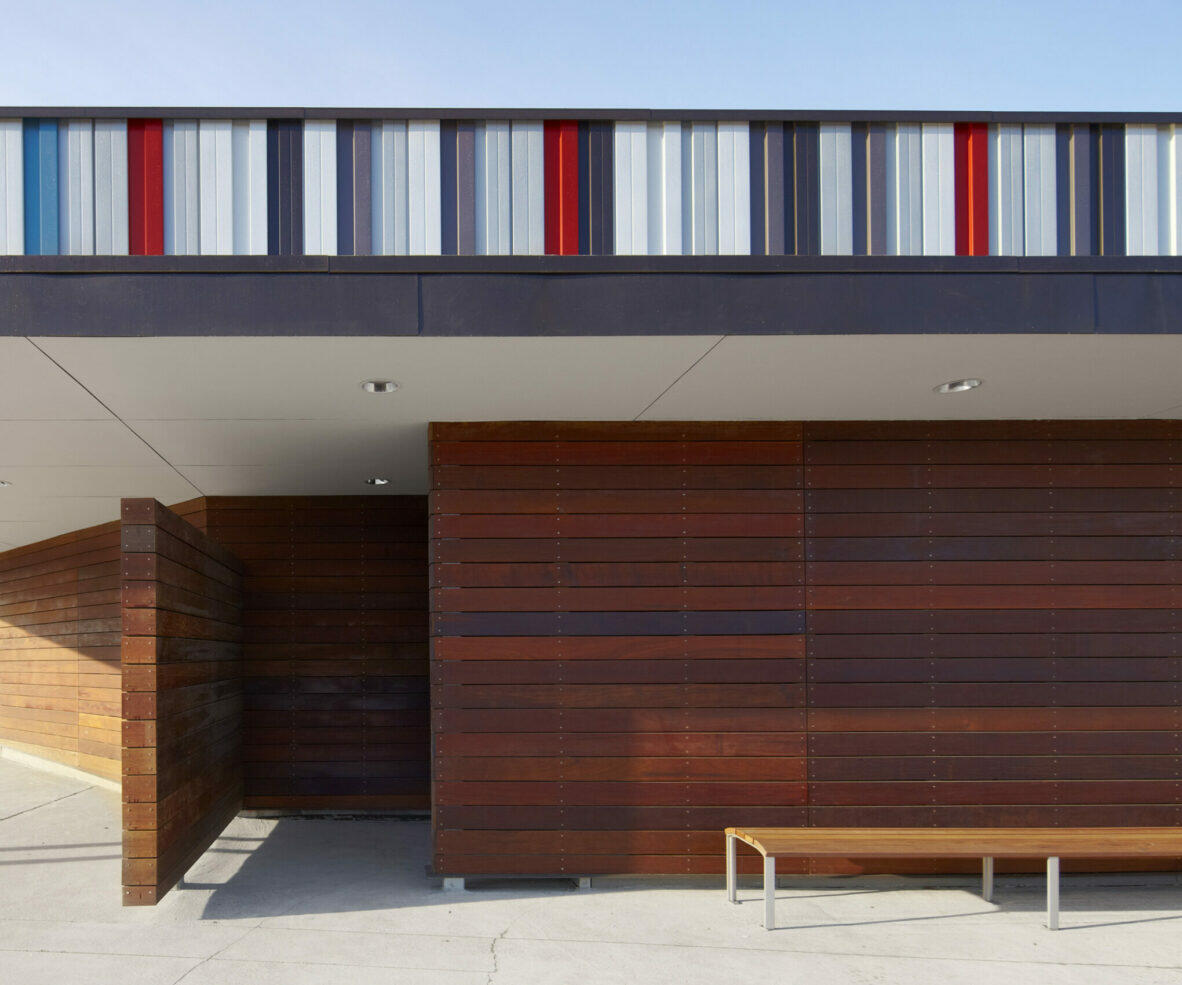 The revitalized Community Centre is an anchor in Newmarket River Commons, an urban park that links the Southern Ontario town's entire trail system from north to south, connecting Newmarket with nearby communities.
Adjacent to an outdoor ice-skating rink, the existing building was in poor condition and required general repair and retrofitting to meet contemporary building code requirements. The 19,600-sf renewal consisted of an exterior recladding and interior renovation to update finishes, furniture, and space planning, improve accessibility, and provide food services. We also added several hundred square feet of new construction to better integrate the Community Centre with the surrounding park and rink / splash pad and accommodate new public washrooms, change rooms, and infrastructure facilities for the pool and ice-making equipment, including a Zamboni machine.
To create a dynamic and inviting sense of place for the community, the façade features horizontal bands of warm ipe contrasted by vertical strips of brightly-coloured corrugated metal. The result is a playful and eye-catching design visible from a distance, establishing the Newmarket Community Centre as a landmark building that energizes the surrounding landscape and conveys the community's civic pride.
Images: Jeff McNeil / Shai Gil
Team
Halsall Associates (Structural), MMM Group (Mechanical), Janet Rosenberg Studio (Landscape), CM2R (Cost)
Organization
Award
Year
International Making Cities Livable Awards
Publication
Title
Date
Community in a Box: How Modern Design is Helping Bring a Town Together