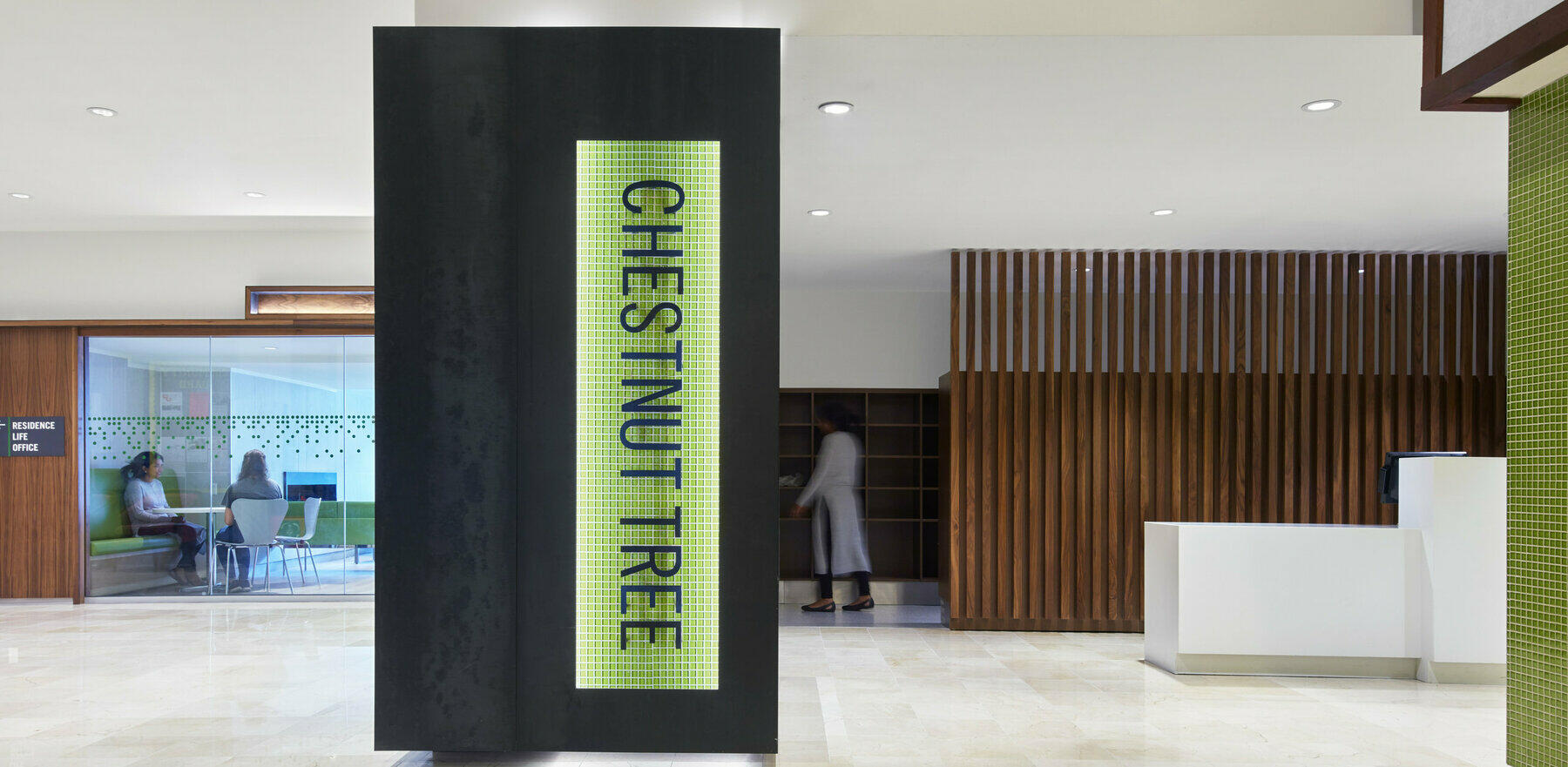 University of Toronto Chestnut Residence Dining Hall + Offices
This revitalization project focused on improving student experience and administrative infrastructure through an extensive reorganization and refresh of the Dining Hall, Residence Life Offices, and support spaces.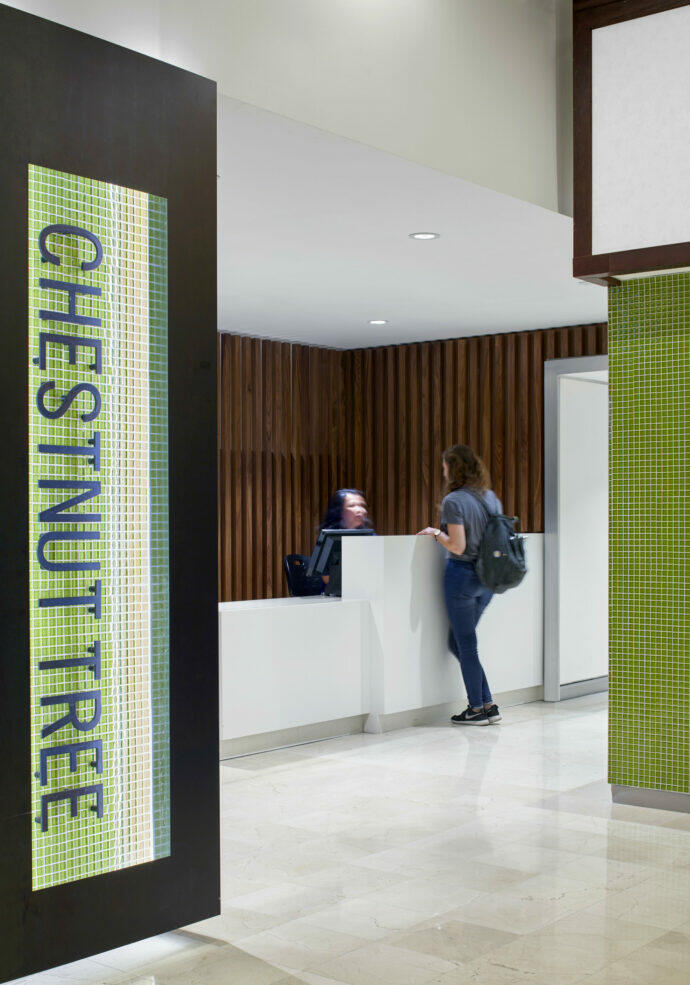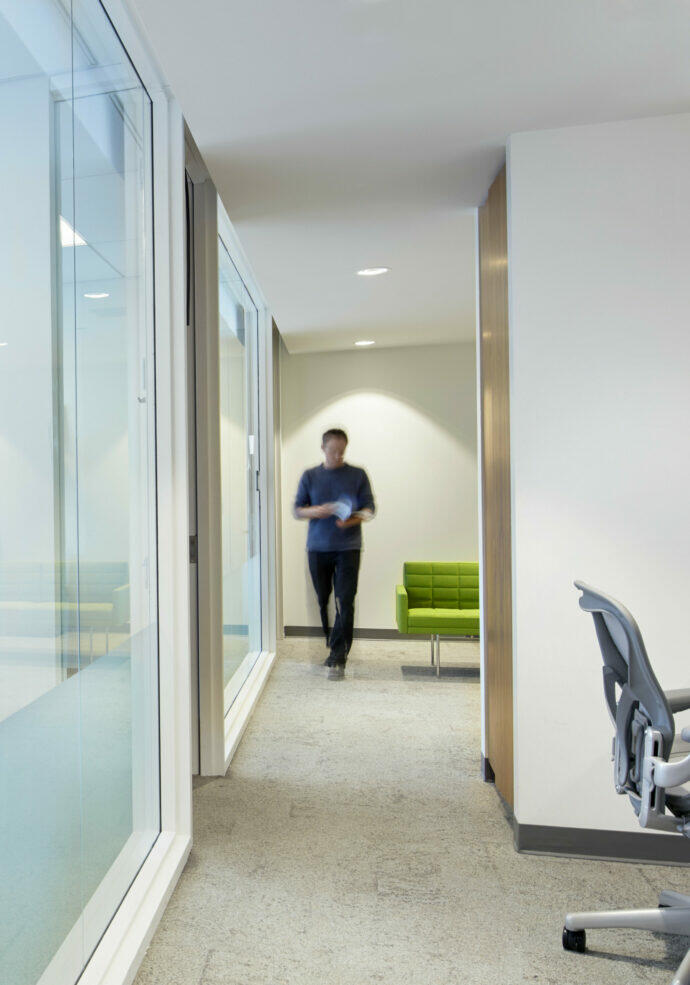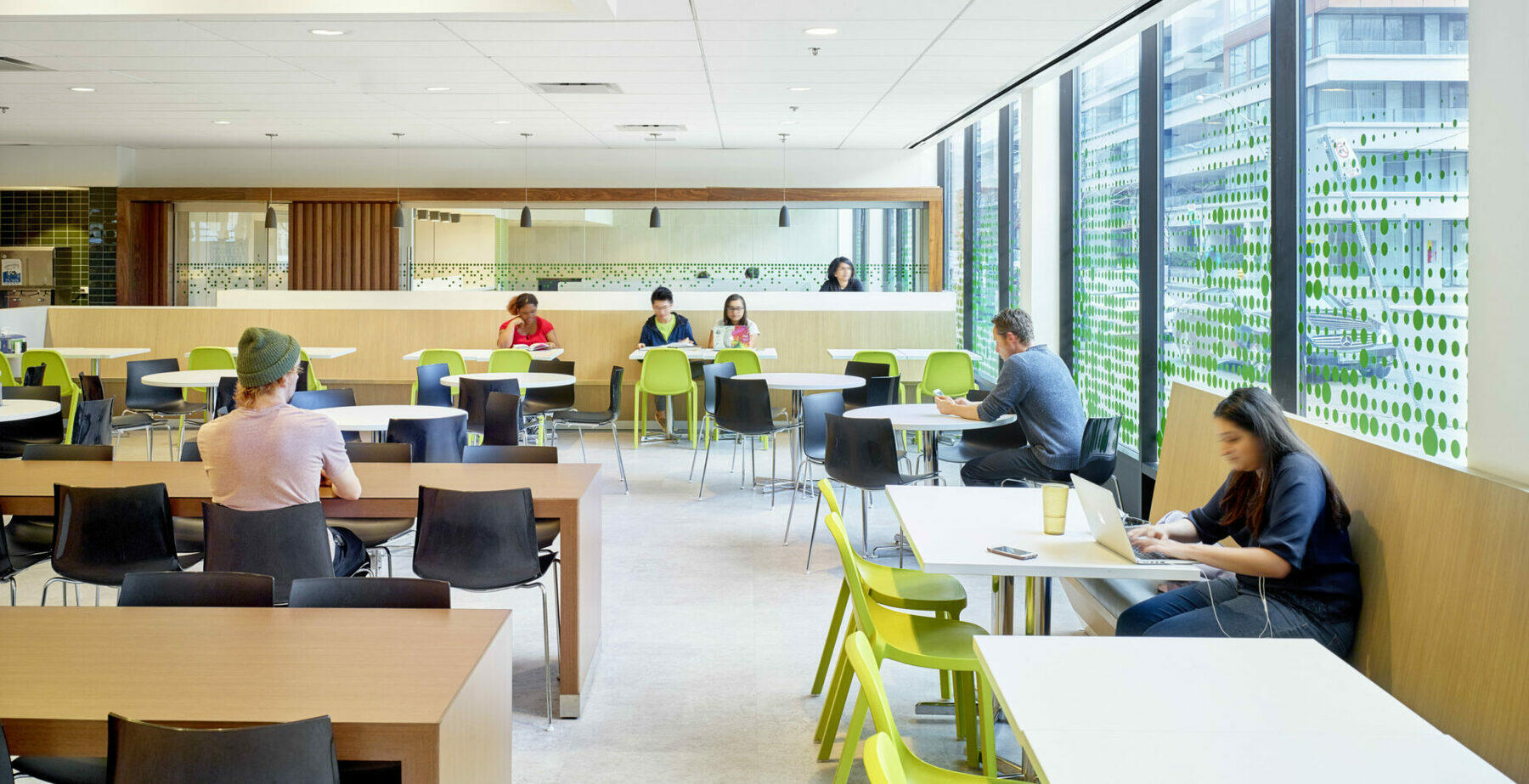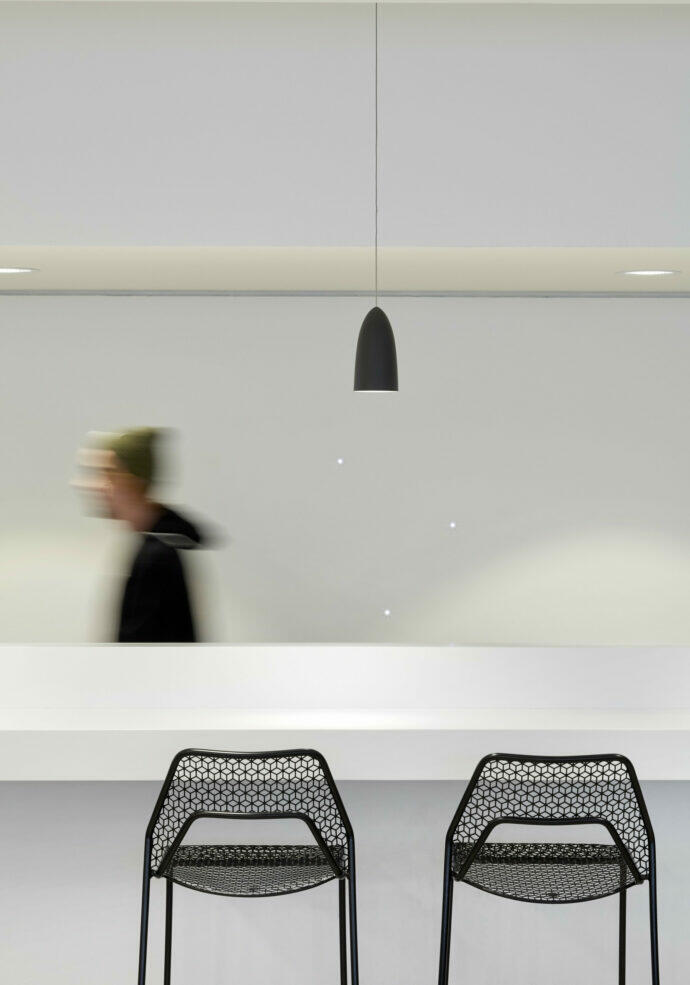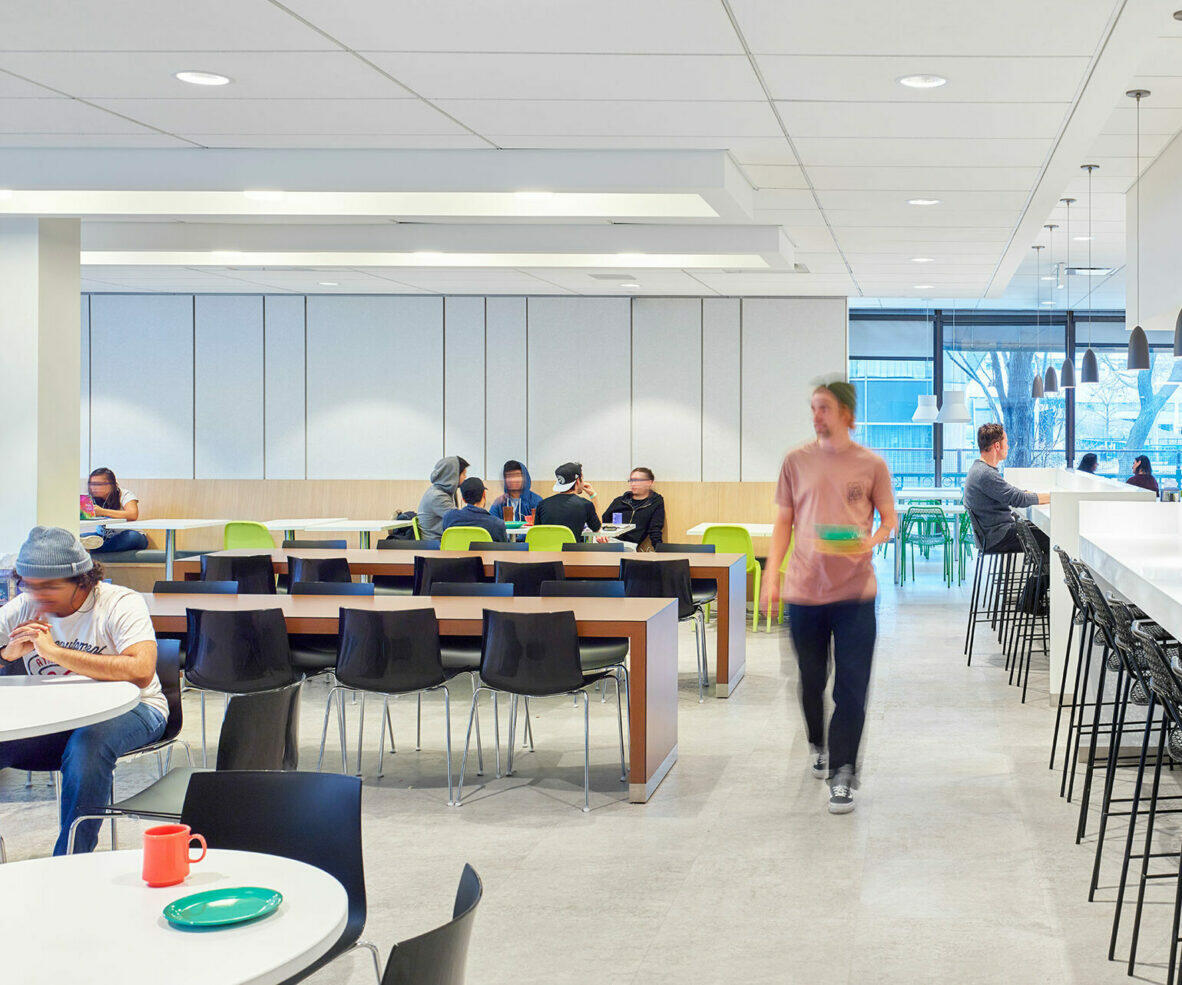 Located in downtown Toronto a short distance from the University of Toronto's St. George Campus, Chestnut Residence is home to over 1000 students and employs approximately 130 staff. To execute a revitalization of the offices, support spaces, and dining facilities, we used a crisp material palette of whites, greens, and greys, in combination with warm wood finishes that reflect the building's name. The result is a fresh and inviting atmosphere that is at once flexible, functional, and accessible.
The renewed configuration of the Residence Life Offices allows for greater productivity, spatial flow, overall comfort for staff, and access to natural light. A mix of private offices and open workstations as well as meeting spaces fulfill a variety of administrative needs. Additionally, the offices are now visible to students, improving accessibility and promoting the University of Toronto's mandate to better support student life.
The new 350-seat Dining Hall — a major component of the project — was designed to accommodate the various requirements of the facility. A self-operated dining program by day, it also hosts a well-used study and social events program during off-hours. The new design increases the seating capacity to support peak dining periods while providing additional study space. 
The Dining Hall is programmed as a series of branded zones — Hearth, Hub, Dining with Don, Café + Croissant, Harvest, Express, and Snug — that work independently and as a whole. Each space has its own visual identity and is differentiated by its furnishings, enclosure, and lighting. The various design elements — glazing, materiality, and wayfinding — all work in concert to establish a direct visual connection to the lobby, guiding students into the dining space.
Images: Shai Gil
Client
University of Toronto
Team
WSP (Structural), LKL (Electrical), MAT 4SITE (Mechanical), Arencon (Code)