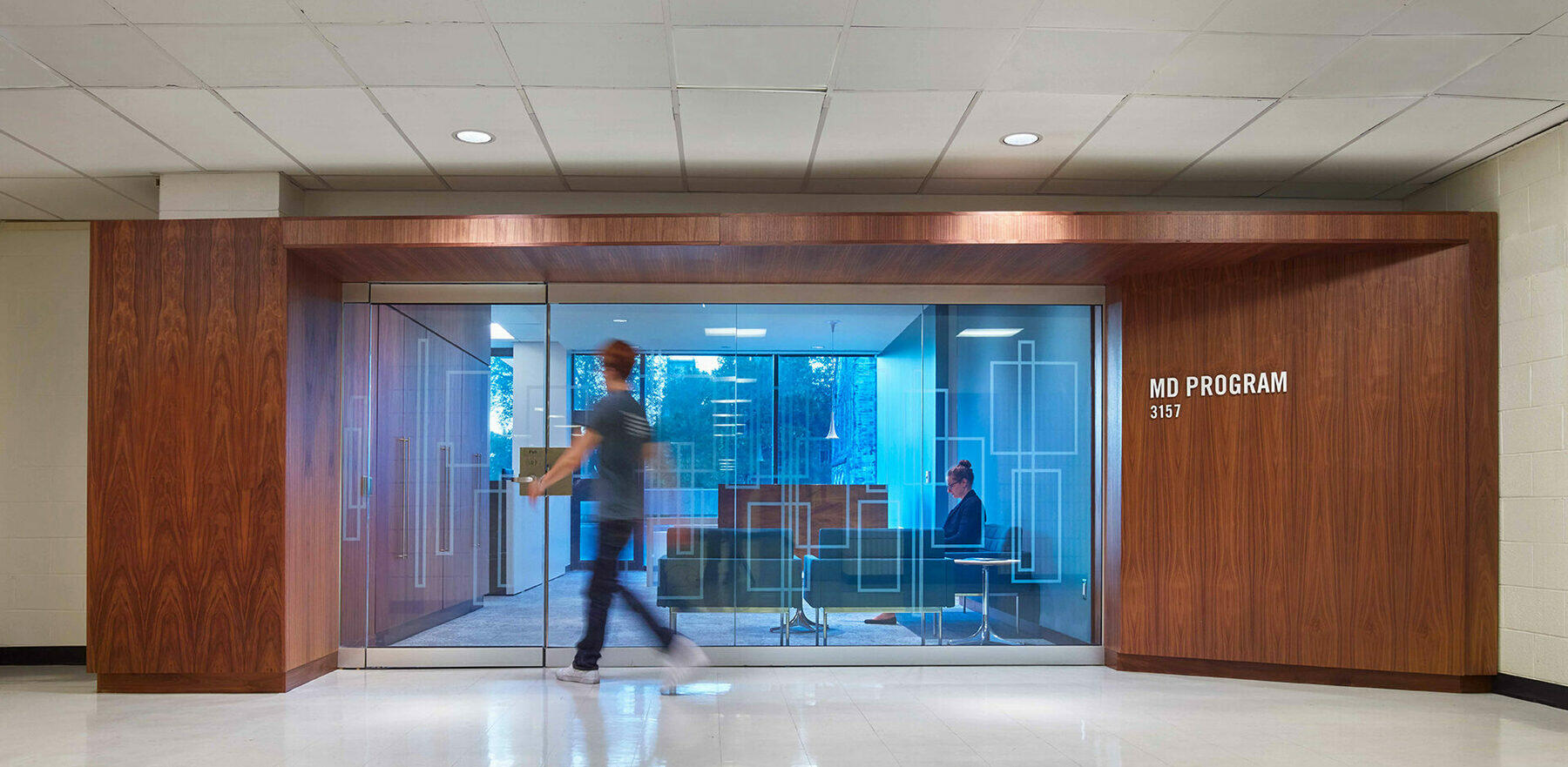 University of Toronto Undergraduate Medical Education Suite
This renovation project in the Medical Sciences Building unites executive leadership, staff, and services for the first time in a brightly lit and well-appointed collaborative workspace.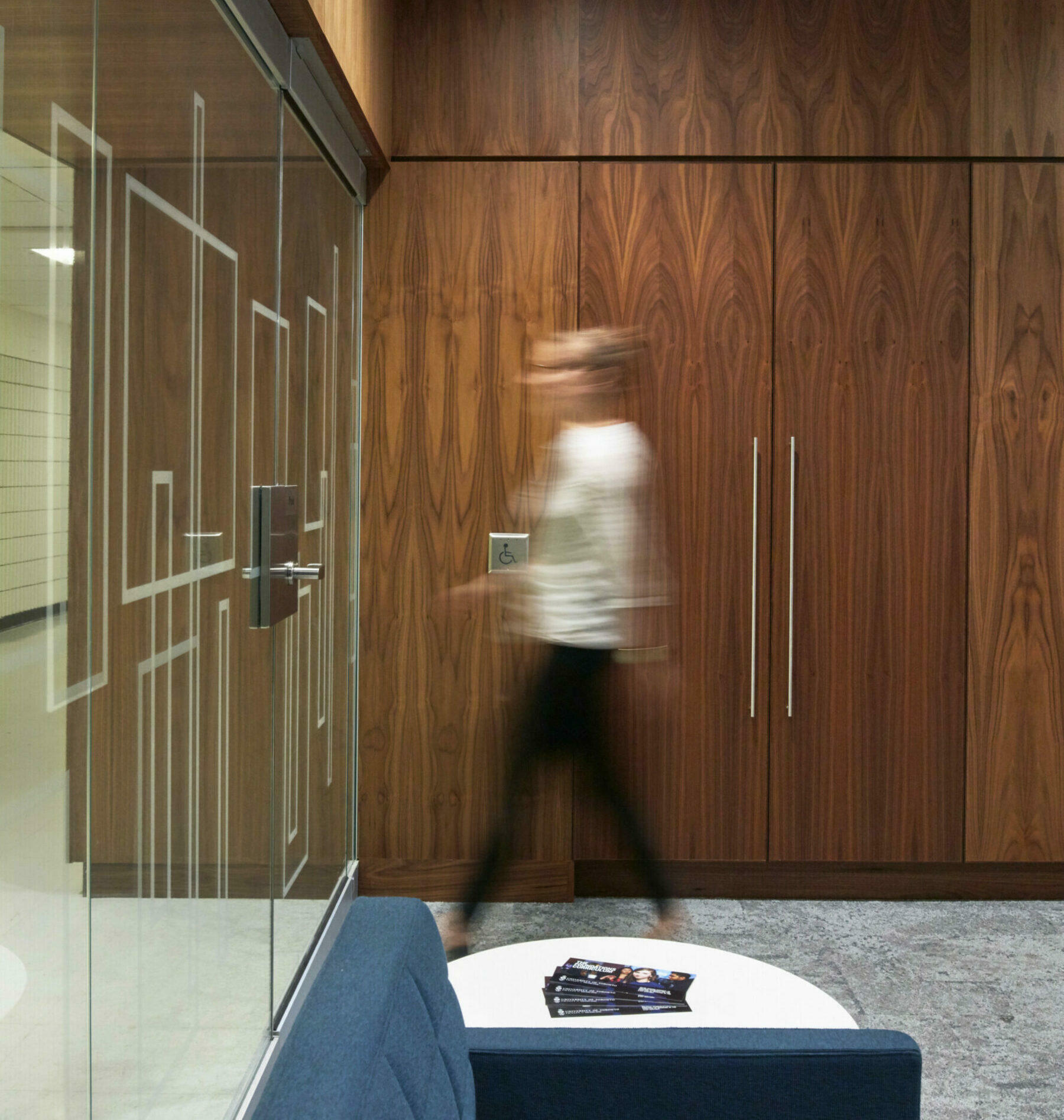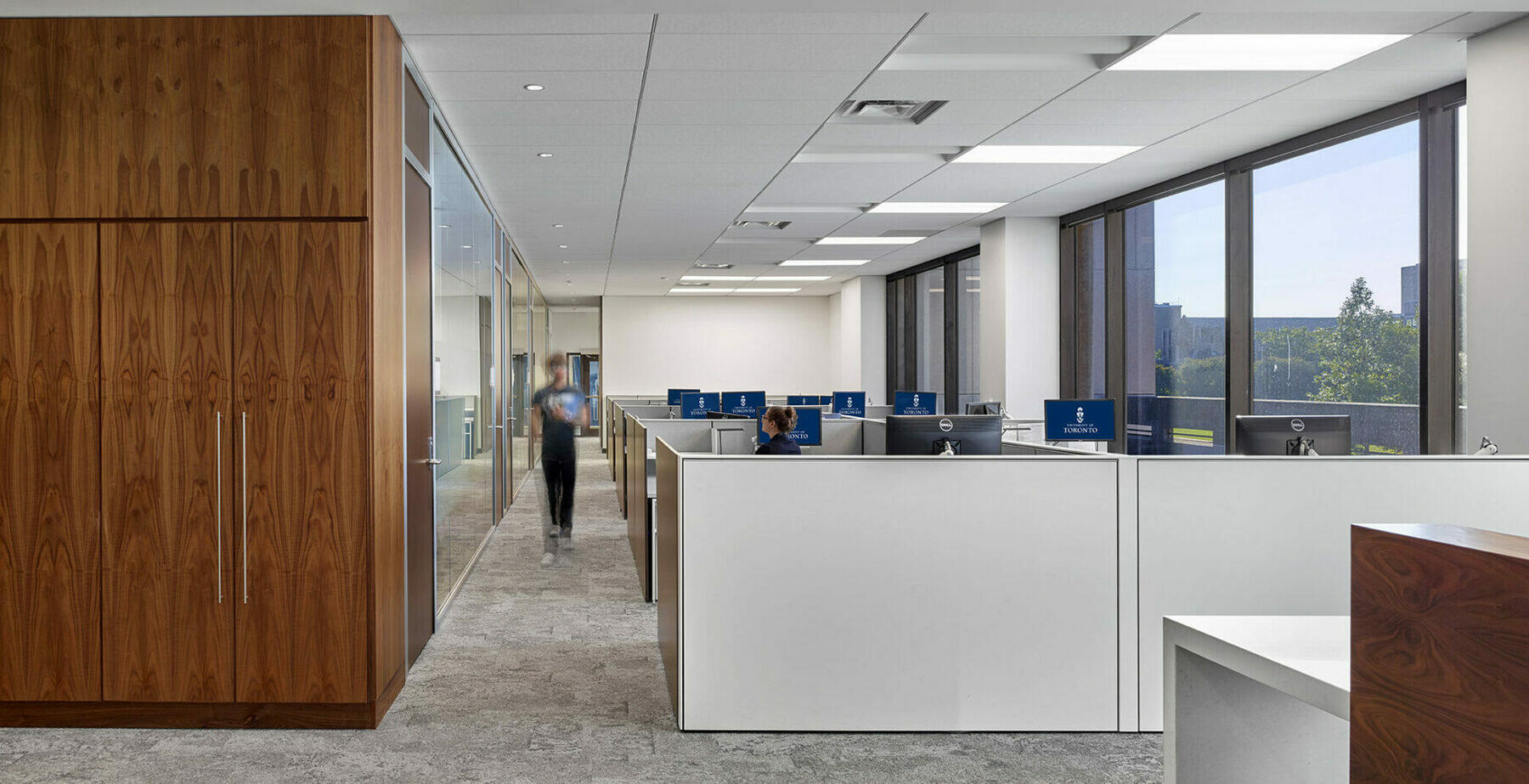 This renovation of existing classroom and student lounge space on the third floor of the Medical Sciences Building (MSB) at the University of Toronto creates a collaborative and integrated work environment for faculty, staff, and the Vice Dean of the Faculty of Medicine's undergraduate student services division. 
Built in 1969, the MSB is the largest single building on the St. George Campus and home to the University of Toronto's Faculty of Medicine. With over 5,000 faculty and staff and 9,000 students and trainees, the Faculty outlined plans for expansions and increased enrolment in their Strategic Academic Plan (2011-16). In keeping with their growth and innovation goals, we designed an efficient, sophisticated, and accessible administrative suite for staff as well as the executive leadership team: the Undergraduate Medical Education Suite. The renovation united employees and consolidated services, which previously had been scattered throughout the building, in one dedicated space that forms the largest suite of offices in the MSB.
The design takes advantage of the views and abundant natural light on the north and east sides of the suite and provides private offices, open workstations, a large formal meeting room, and multiple small spaces that double as informal meeting areas for faculty and staff. An elegant and sophisticated material palette of walnut, stone, and glass create a welcoming and contemporary workspace while providing a clear and bold identity sought by the Faculty.
Founded in 1843, the University of Toronto's Faculty of Medicine ranks among the top academic medical institutions in the world. Superkül is proud of our tenured relationship with the Faculty, having completed six renovation projects for them in the span of as many years. Four of those projects are located in the MSB.
Images: Shai Gil
Client
University of Toronto
Team
WSP (Structural), ENSO (Electrical + Mechanical), Marshall & Murray (Cost), Arencon (Code)