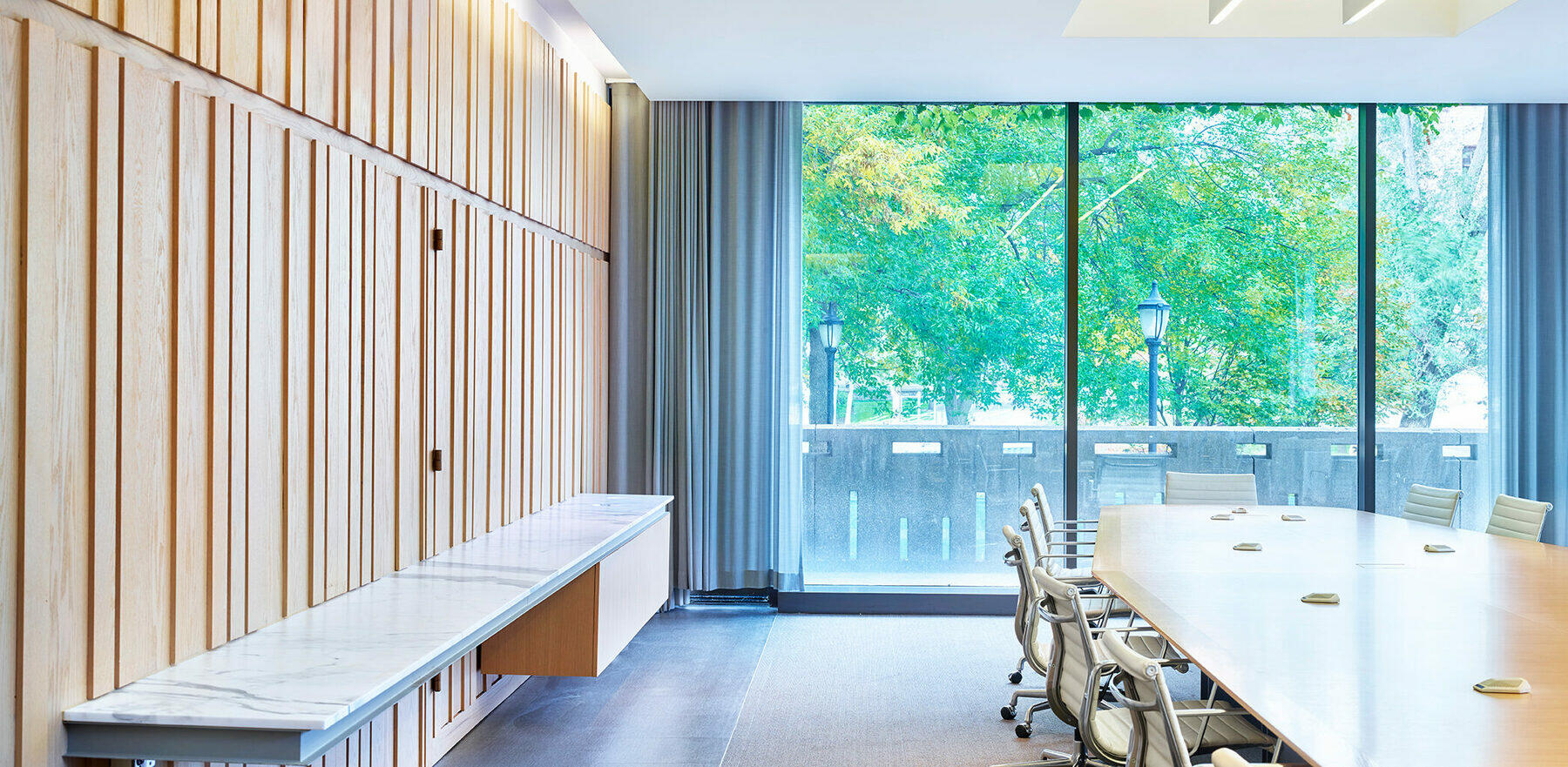 University of Toronto, Faculty of Medicine | Dean's Conference Room
Located in the historic Medical Sciences Building at the University of Toronto, this updated conference room is as refined and sophisticated as it is utilitarian and hardwearing.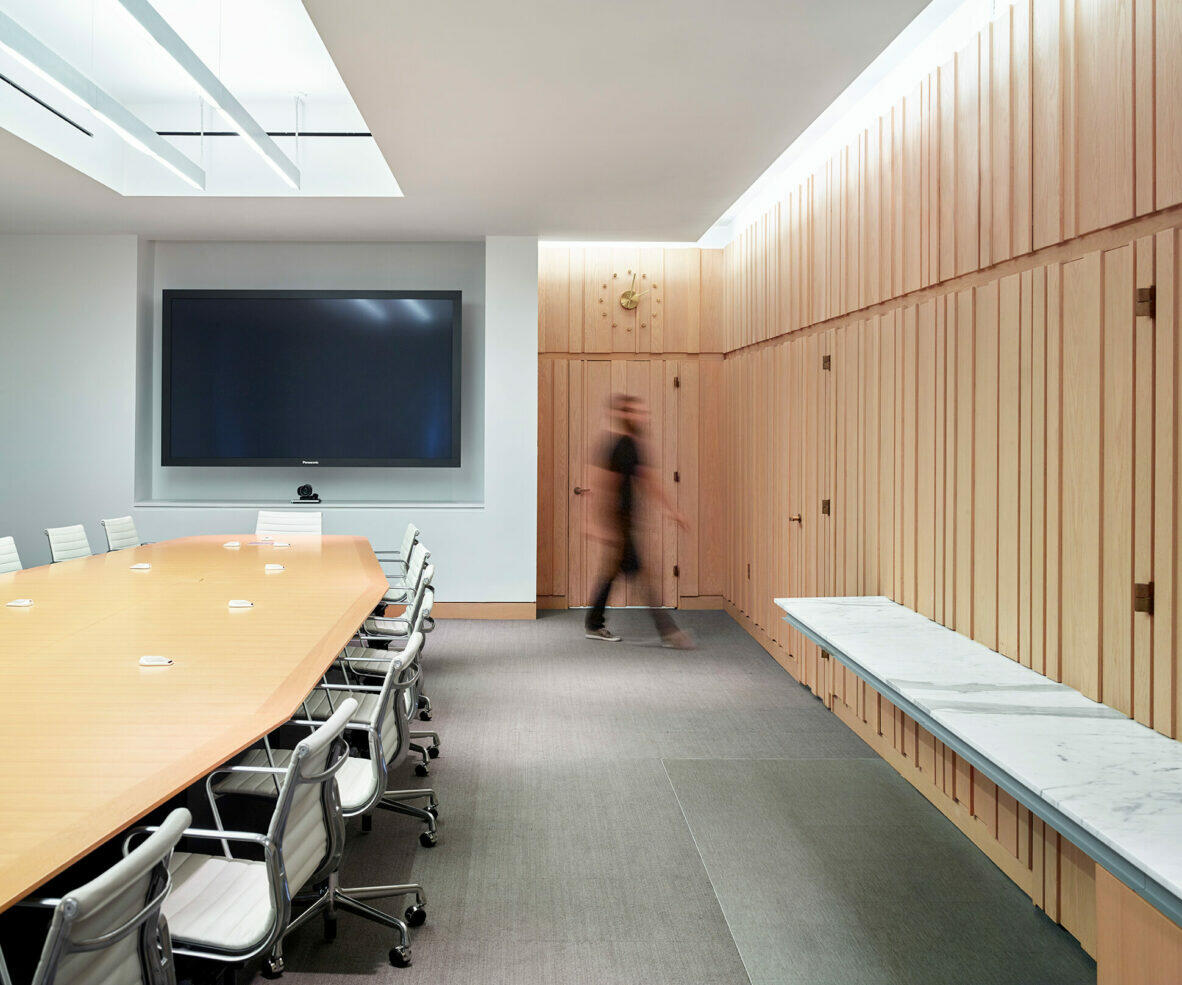 Built in 1969, the Medical Sciences Building (MSB) is the largest building on the University of Toronto's St. George Campus and, with a precast concrete façade and large floor plates, one of the city's most distinguished examples of Brutalist architecture. For the renewal and retrofit of the Dean's Conference Room, located in the MSB, we were tasked with designing an elegant and functional signature space that honoured the building's historic and architectural significance.
The brief was to transform the outdated conference room into an elevated meeting space and state-of-the-art video-conferencing facility. We refinished the ribbed oak wall panels, a nod to the building's concrete exterior, and created visual and textural counterpoints by introducing a Calacatta marble-topped credenza and other key furnishings in the space. The room's centrepiece, a custom-designed conference table made from rift-cut white oak, integrates AV components and seats 26 people in classic white-leather Eames chairs.
Key to the functionality of the space was the introduction of a holistic strategy for managing artificial light as well as daylight. Pale blue-grey sheer drapery reduces glare while enabling natural light to filter into the space and the preservation of sightlines to the tree canopy and campus beyond, whereas blackout drapes accommodate complete light control for video-conferencing and presentations. The cove fixtures above the conference table were replaced, and mechanized controls for lighting, drapery, and AV components were integrated into the wall as well as the conference table.
The revitalization of this key space required that we bring the same kind of project and construction management know-how that we normally deploy on larger projects to a smaller scale interior revitalization. This included the coordination of adjacent occupancies throughout the course of the build, the removal of asbestos, and the development and adherence to a fast-track design and construction schedule tied to the academic calendar.
Founded in 1843, the University of Toronto's Faculty of Medicine ranks among the top academic medical institutions in the world. Superkül is proud of our tenured relationship with the Faculty, having completed six renovation projects for them in the span of as many years. Four of those projects are located in the MSB.
Images: Shai Gil
Client
University of Toronto