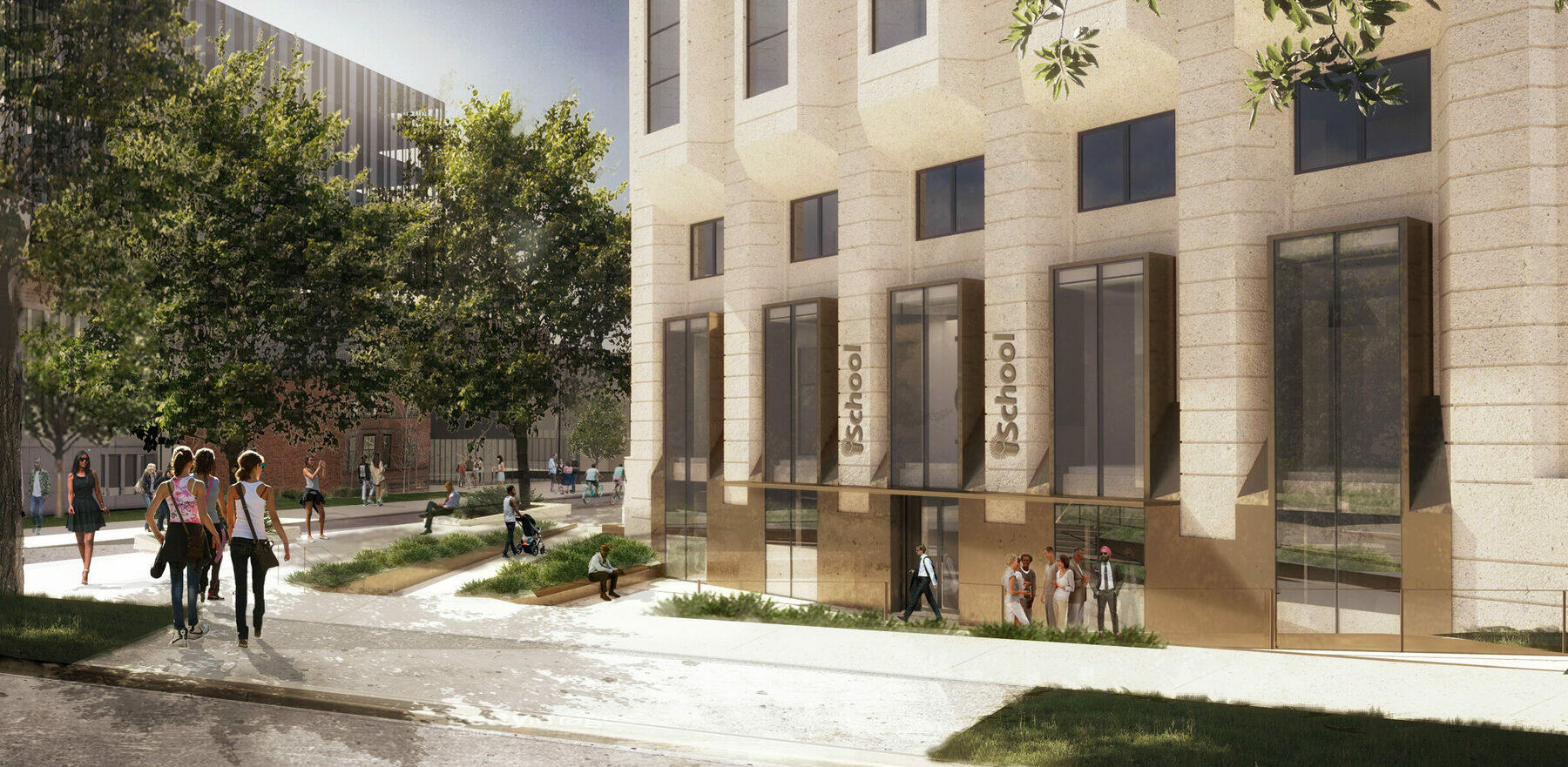 University of Toronto Faculty of Information
Our Feasibility Study + Concept Design for this thriving faculty creates a new front door, enhances connectivity, optimizes space, increases natural light, and introduces flexible work areas that can adapt to future needs.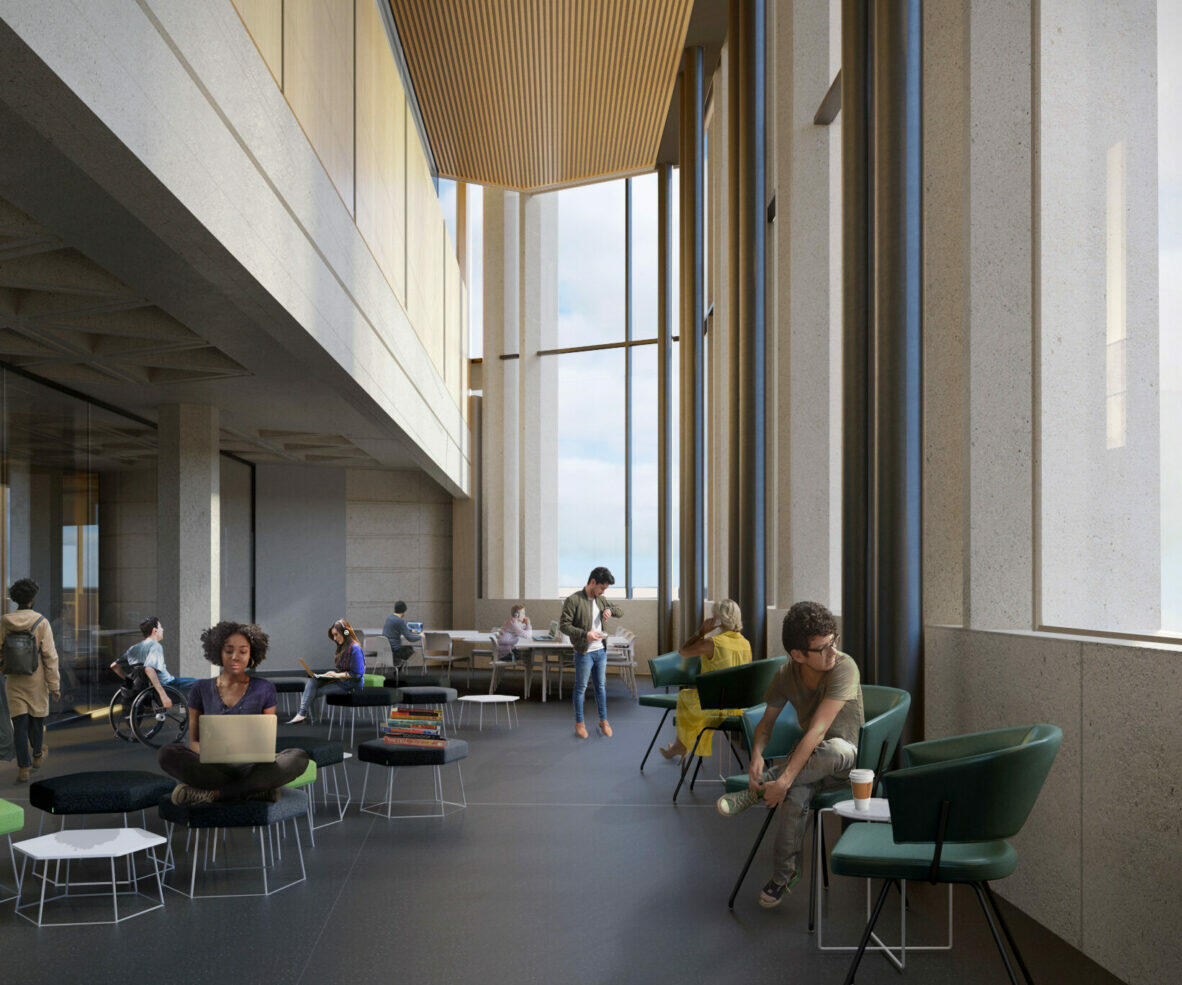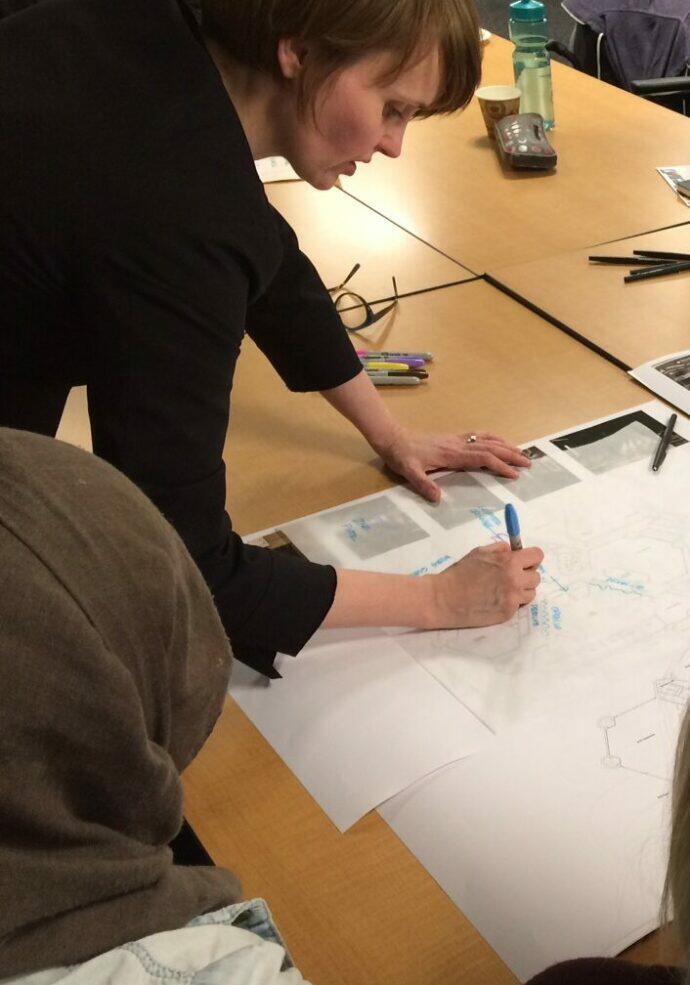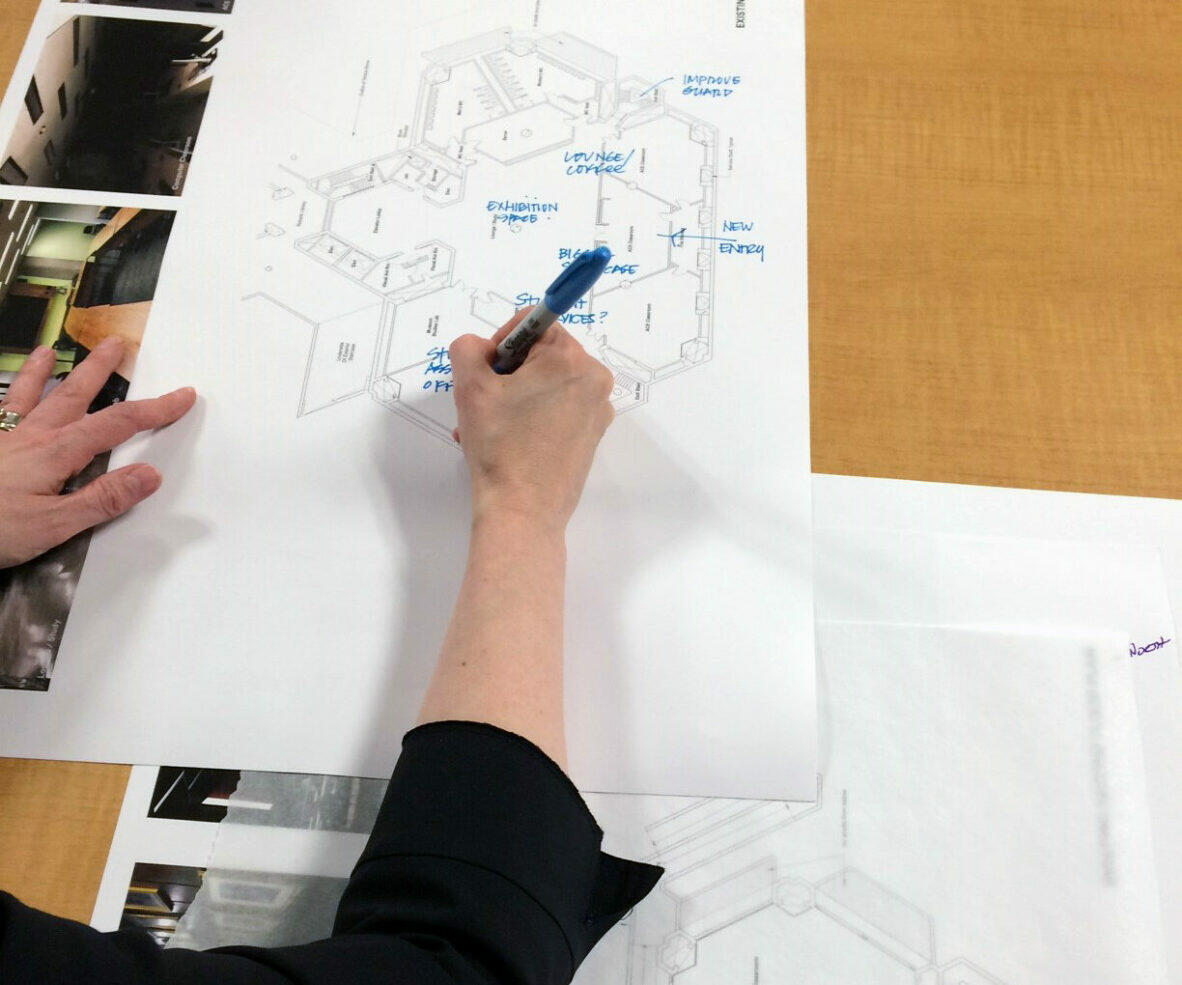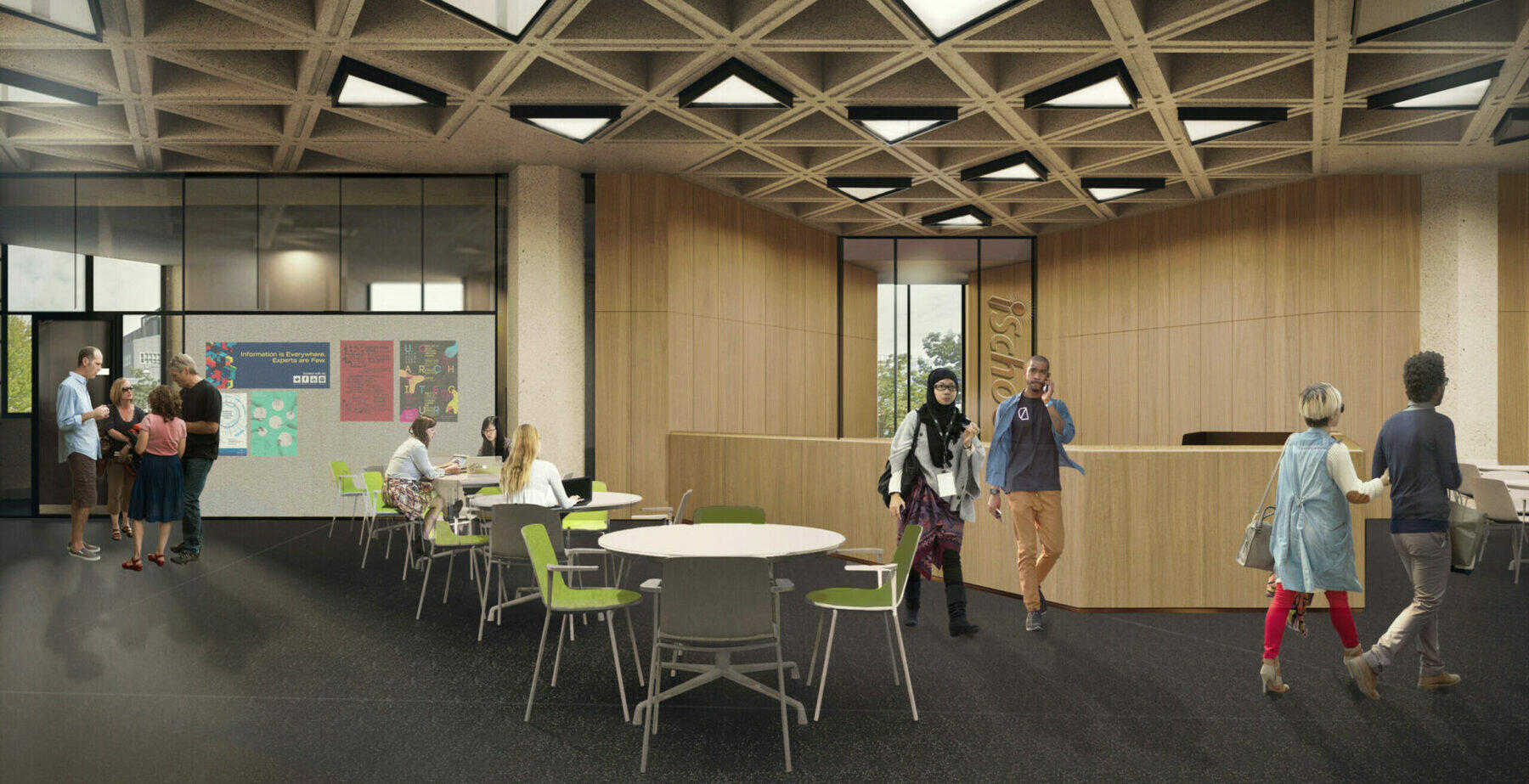 The Faculty of Information (FI) is a dynamic and renowned research-focused department located in the Claude T. Bissell Building on the University of Toronto's St. George campus. In 2018, in response to increased enrolment and a pressing need to update its facilities, FI commissioned Superkül to conduct a Feasibility Study + Concept Design to reimagine the heritage-listed building as a future-forward home for this growing faculty.
The objective was to expand the current building and transform it into a flexible and functional facility that suits FI's present and future needs. We worked closely with faculty members, students and stakeholders to explore all possibilities for recalibrating the existing spaces to adequately address new study, teaching, and learning modalities. This entailed reconfiguring work areas to create research clusters, maker spaces, offices, teaching areas, and collaborative space, all of which informed a comprehensive Concept Design for the renovation that included the addition of two new storeys above the existing building.
From the outset, Superkül worked closely with a heritage consultant and the rest of our consultant team to undertake a thorough assessment of Bissell's existing conditions, systems, and infrastructure to gain a full picture of the building's constraints and opportunities. We produced a robust Feasibility Study that became the basis for elaborating our Concept Design, which proposed a scheme that creates a new front door street presence for FI, enhances connectivity, increases the amount of natural light throughout the building, optimizes underutilized spaces, improves the overall performance of the building systems, and introduces flexible working environments that can adapt to future demands. 
The Concept Design articulates the foundation for a new vision: a renovation and expansion that manifests a dynamic, lively environment and fuels possibilities for social and intellectual exchange for years to come, all while respecting and enhancing the building's iconic, heritage-listed architecture.
Images: Superkül
Client
University of Toronto
Team
Blackwell (Structural), HH Angus (Mechanical + Electrical), Fabian Papa & Partners (Civil), PMA (Landscape), EVOQ (Heritage), EQ Building Performance Inc (Sustainability), AccessAbility Advantage (Accessibility), Marshall & Murray (Cost), LRI Engineering Inc (Code)