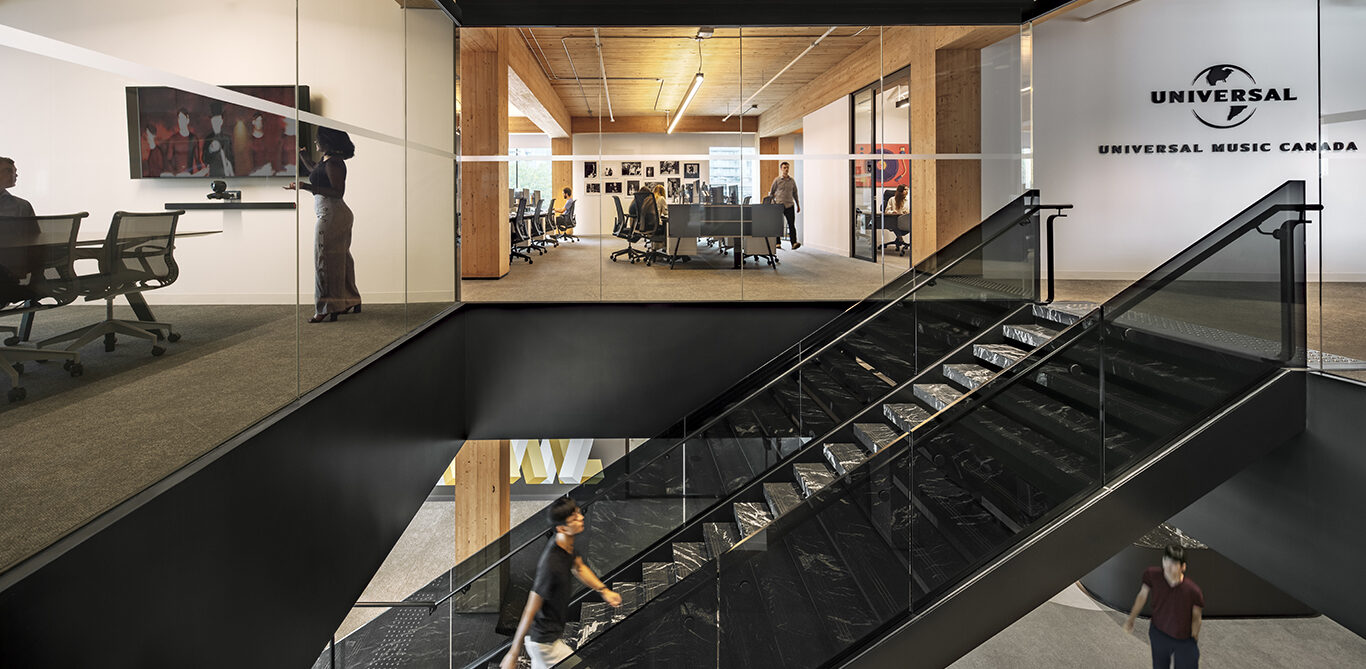 Located in Toronto's Liberty Village, UMC's new campus delivers workspace design that catalyzes collaboration and imagination and prioritizes natural light and furnishings to engender warmth, well-being, and creativity.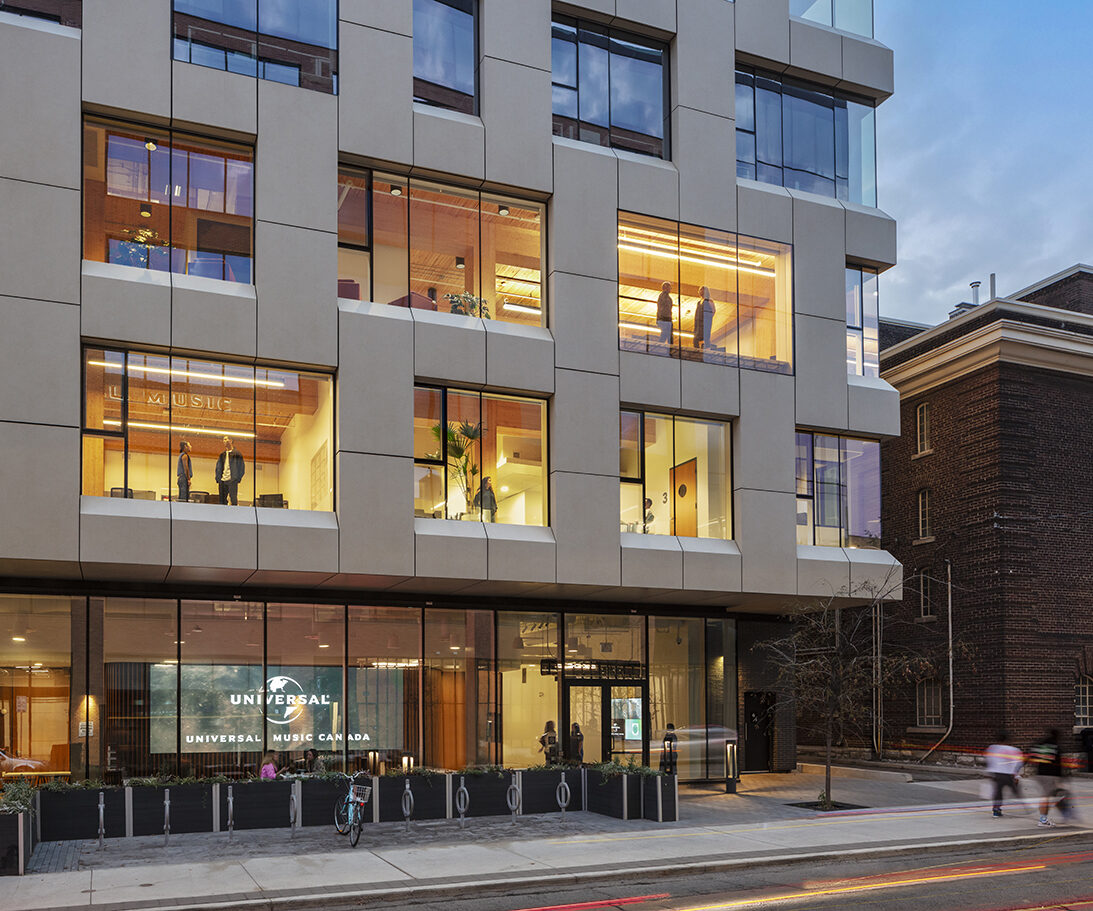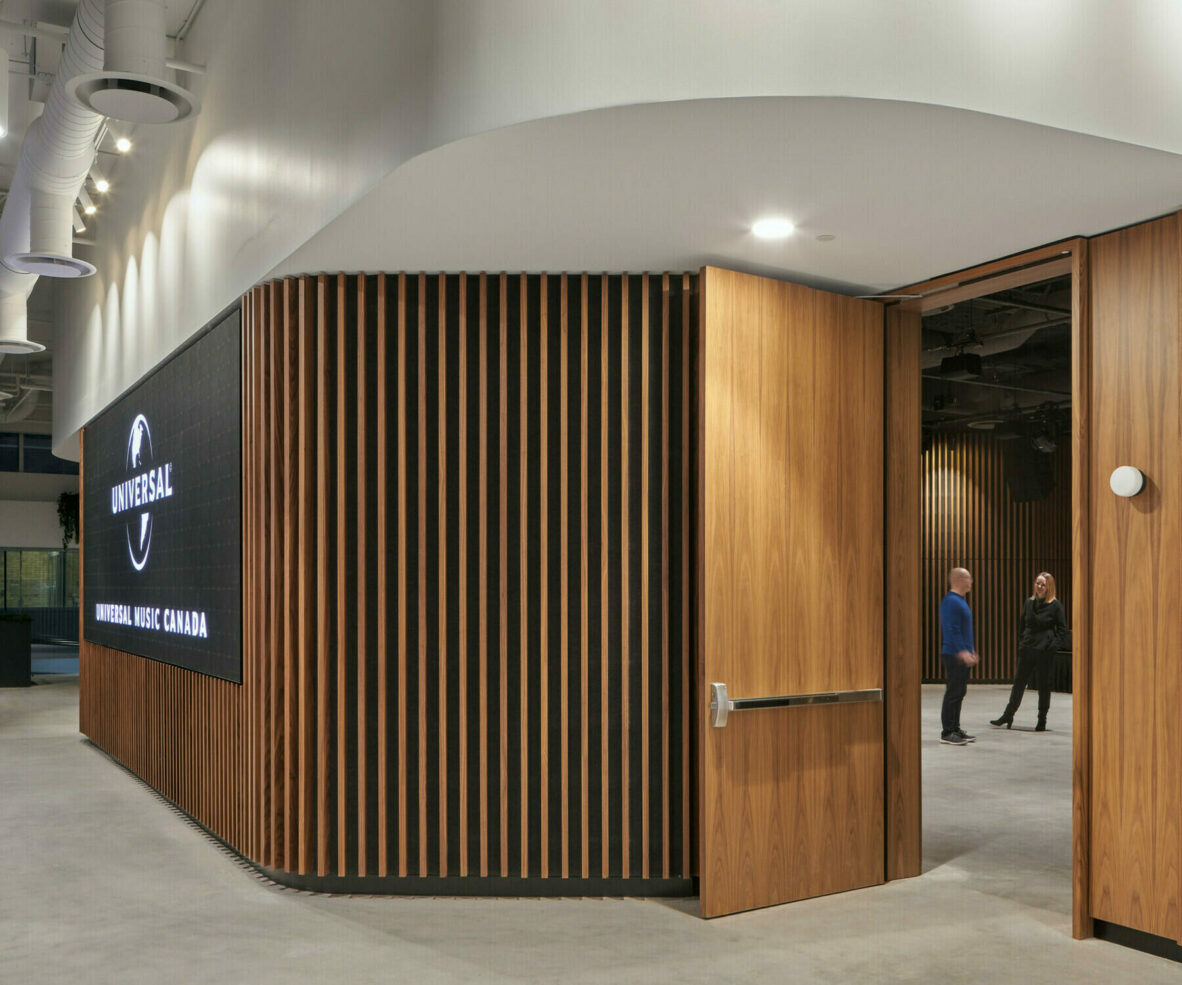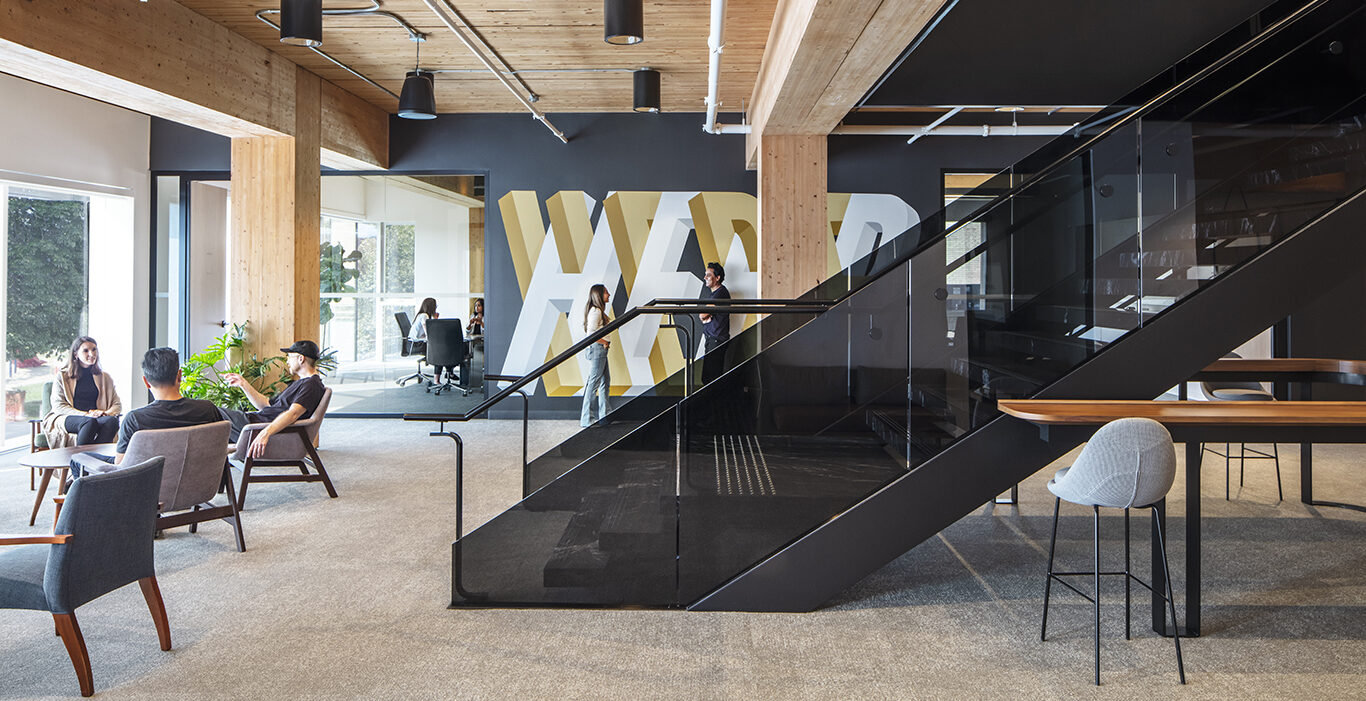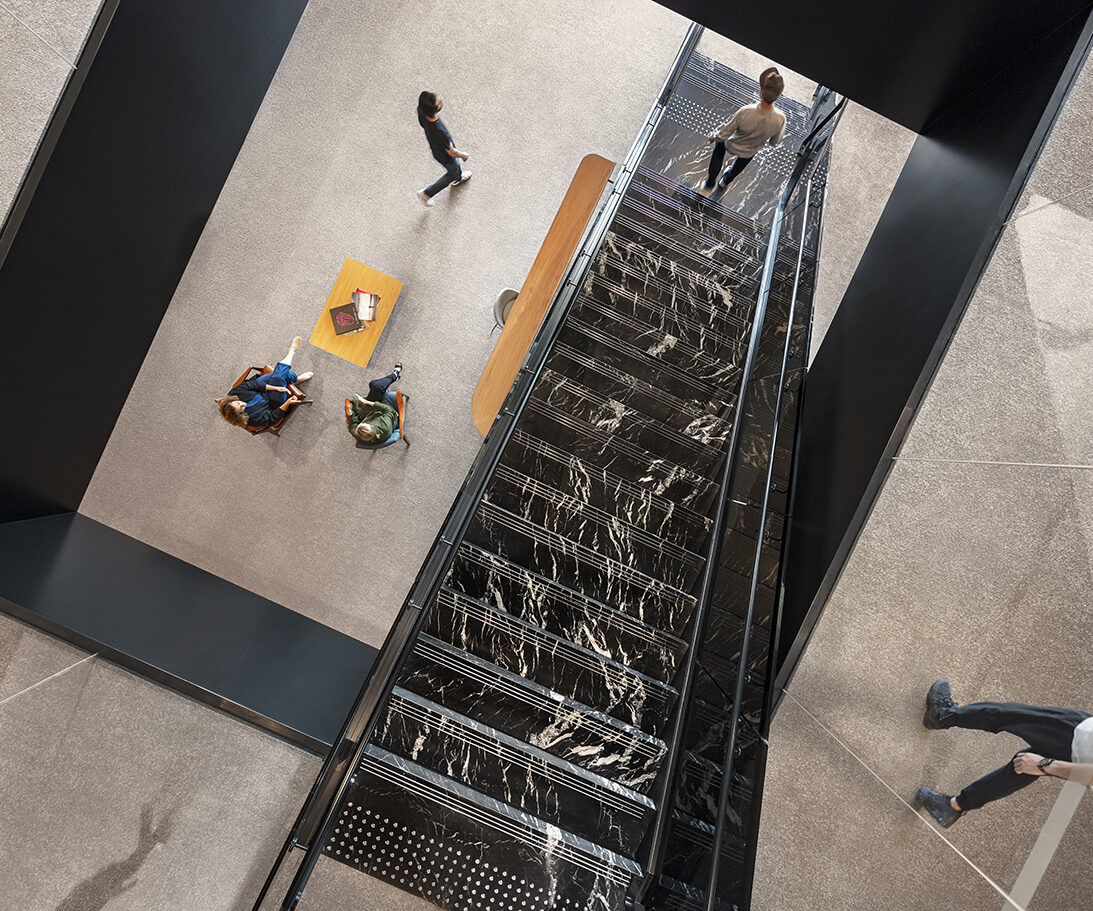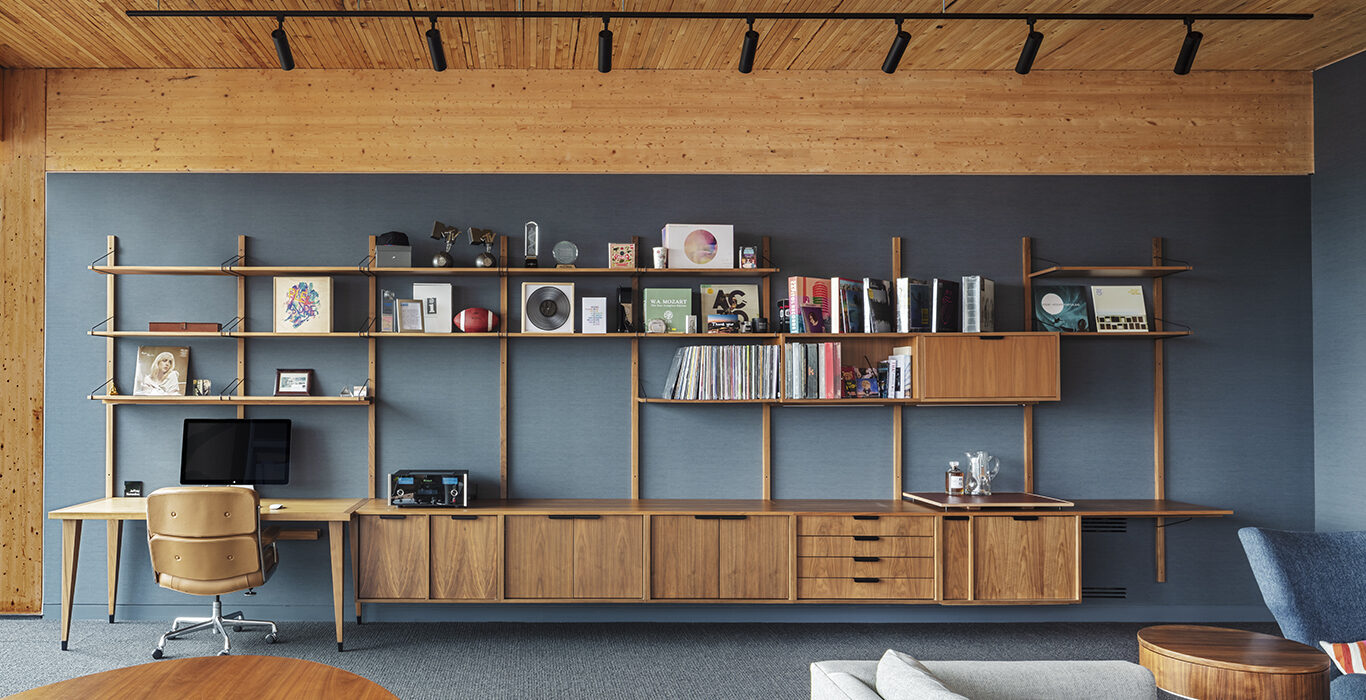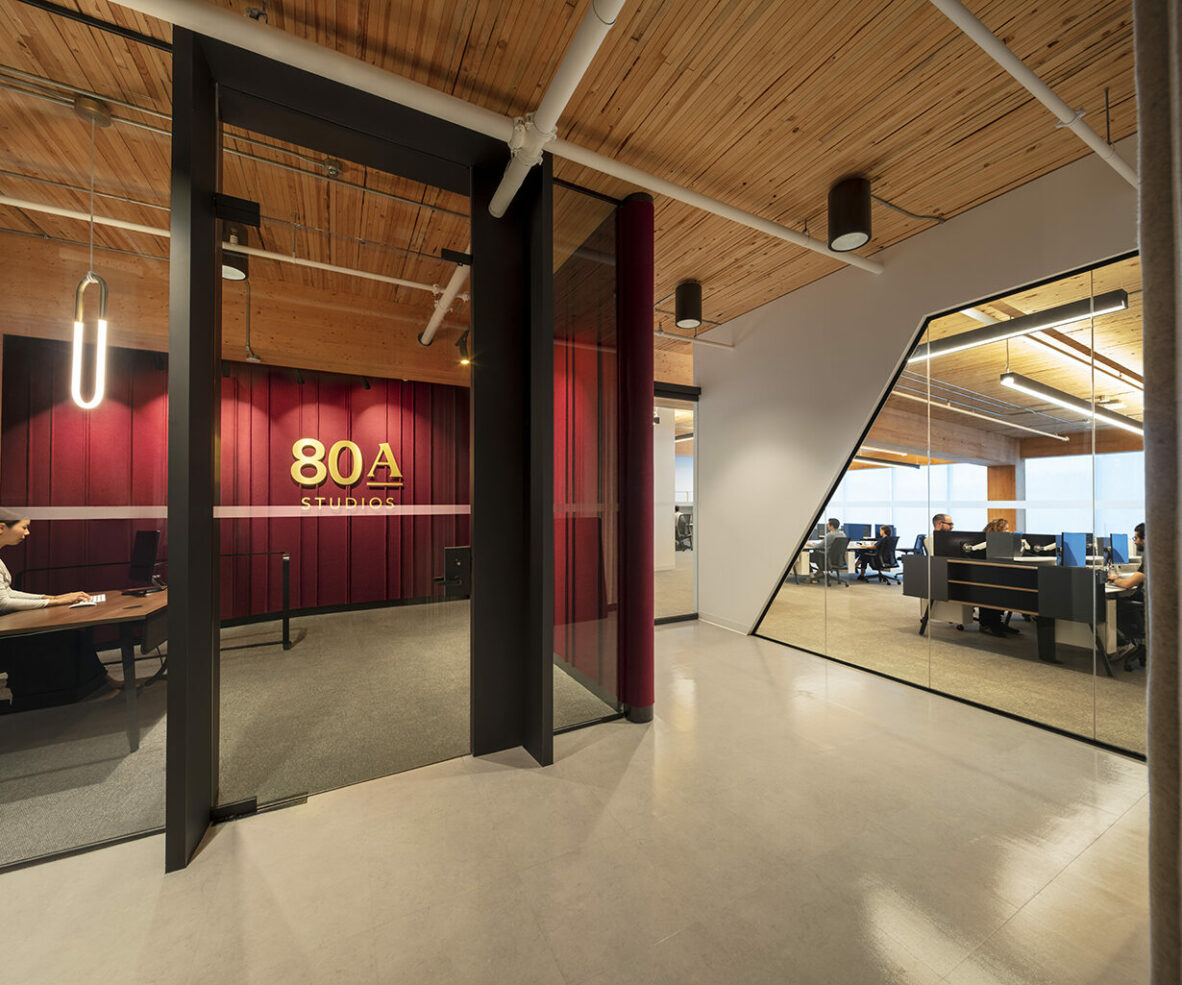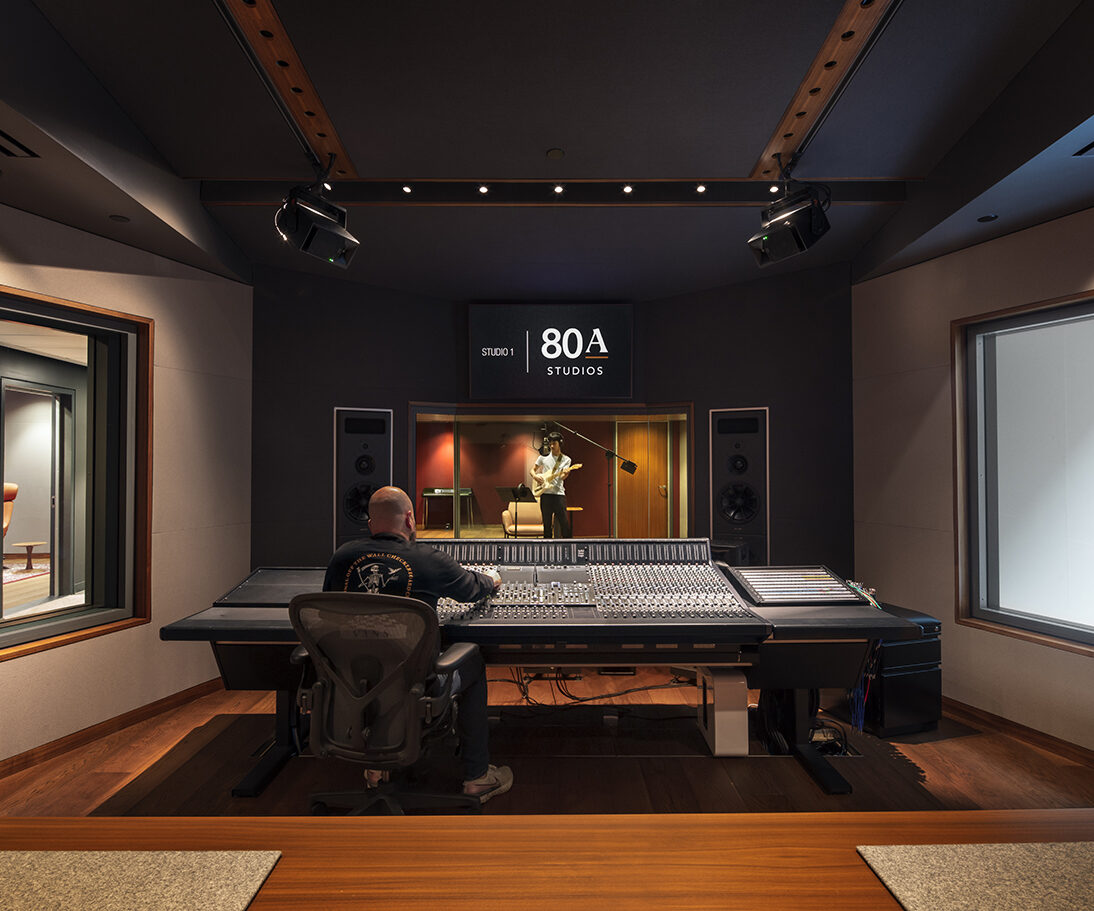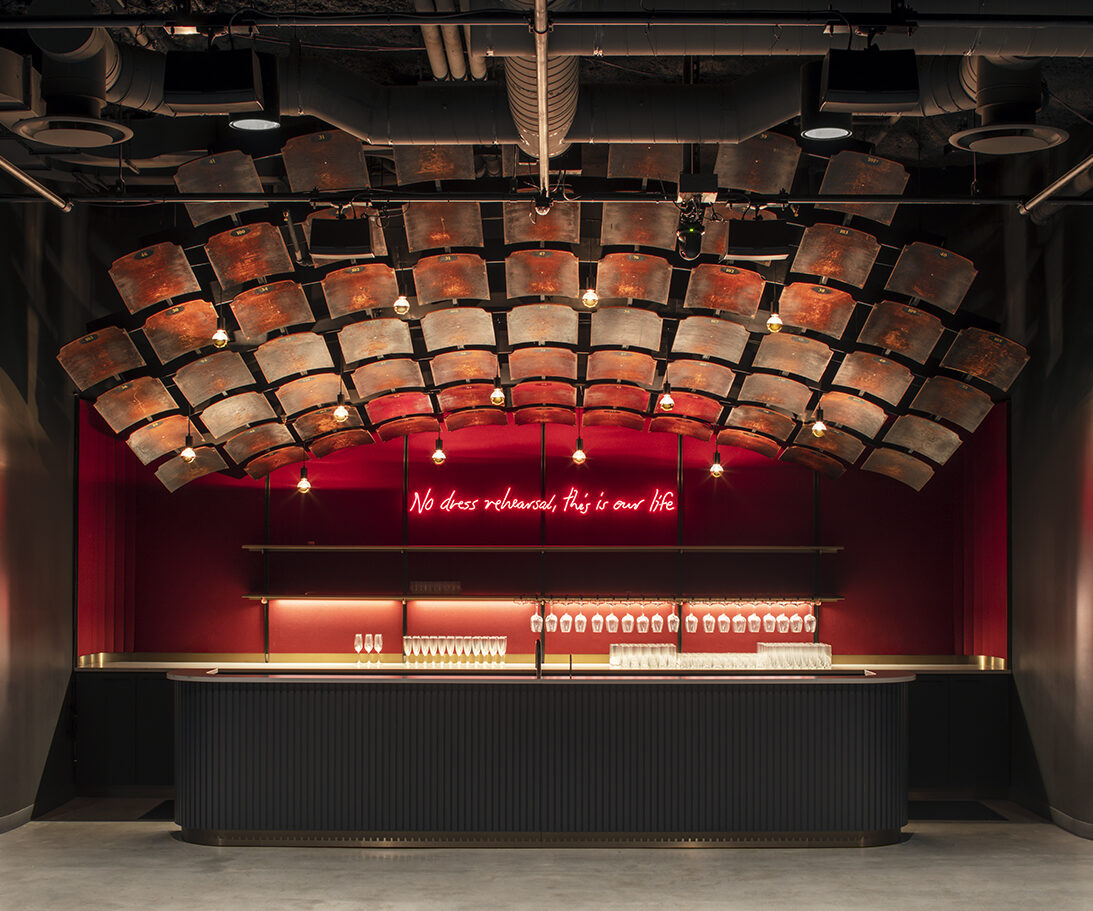 Universal Music Canada's new creative campus is a workspace for 170 staff and a multifaceted venue designed to support artists, public-facing events, and industry partnerships. 
The ground floor design, which includes a café/bar, creates a dynamic street presence for the company and distinguishes this headquarters as the only Universal Music Group office in North America to be accessible to the public at grade. This is because the main floor also houses one of the city's newest and most intimate concert halls: The Academy. Tucked behind an unassuming wood-slat wall, this acoustically sophisticated 100-person performance venue is a space for UMC's artists to play, network, and broadcast their music. Live audiences can order a drink at the bar under a signature ceiling installation — a canopy of vintage chair-backs from Toronto's famed Massey Hall — while contemplating an illuminated art piece: a famous song lyric by The Tragically Hip, one of Canada's most beloved bands, in frontman Gord Downey's own handwriting. 
Dedicated to supporting and growing the Canadian music industry, UMC's two-storey workspace is anchored by a large "living room" on the main floor at the foot of a new interconnecting stair. This communal space, flanked by an enclosed 40-seat boardroom, offers an in-house coffee bar, informal work areas, and comfortable lounge seating. The second floor features warm walnut laminate millwork and collaboration tables for peer consultation and impromptu conversation, both of which help delineate the open floor plan and carve out flexible yet purposeful spaces that accommodate working group clusters.
With highly technical and tactical spaces, including 80A Studios (UMC's state-of-the-art recording facilities), The Garden (a listening room that doubles as an artist lounge for hosting talent), and dedicated areas for external partners and artists to collaborate and workshop, the music company's new campus offers a range of experiences that support all aspects of the creative process, from ideation to performance to executive decision- and deal-making. 
Superkül commissioned artist Kathryn Walter to design natural wool felt walls, a defining feature of the two-storey space. Felt is a durable finish that provides acoustic dampening — a strategic material in the context of a relatively open office plan. The use of acoustic fabric as decor is also a deliberate nod to the recording industry and music itself, as the thickness and spacing of the pleats vary, creating a rhythmic pattern that is at once soothing, tactile, and playful.
Images: Doublespace, Andrew Rowat
Client
Universal Music Canada
Team
Smith & Andersen (Mechanical + Electrical), Pilchner Schoustal (Recording Studio), Vortex Fire (Code), mForm (Contractor), Ell-Rod (Millwork), Trillium (Hardware)