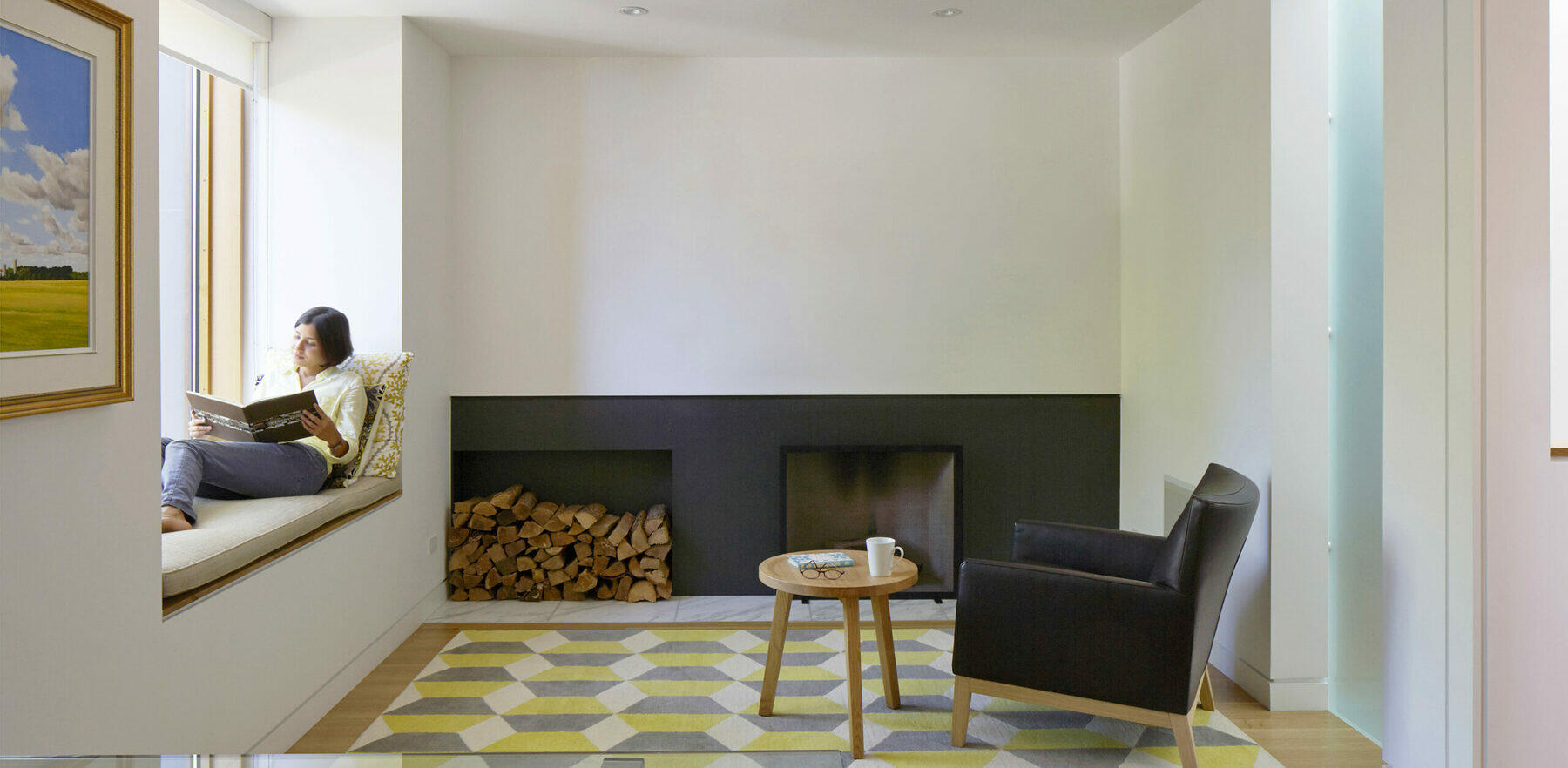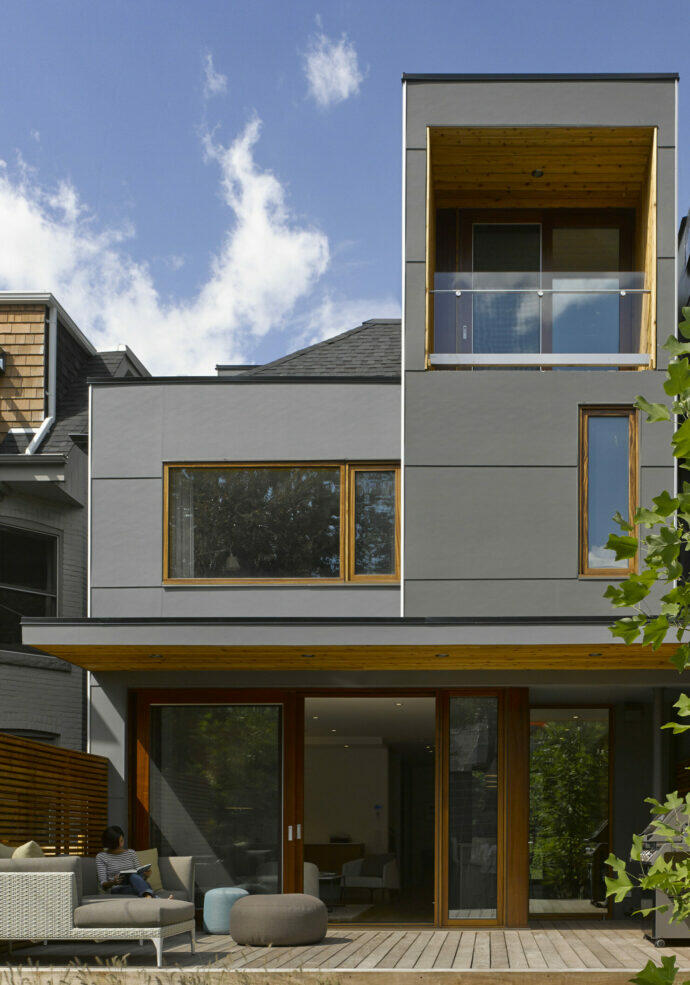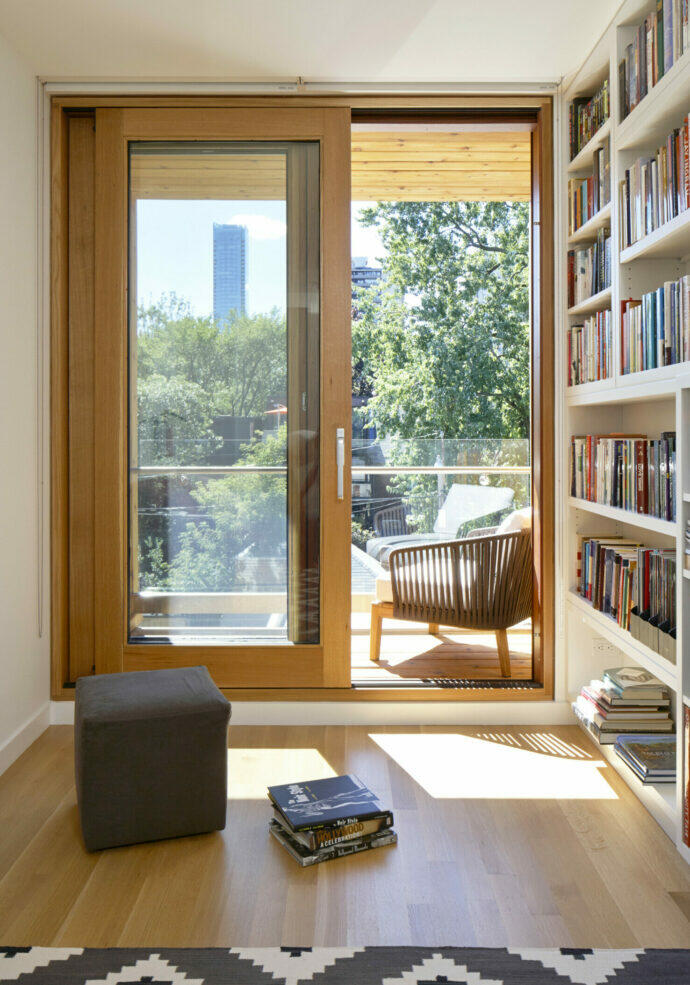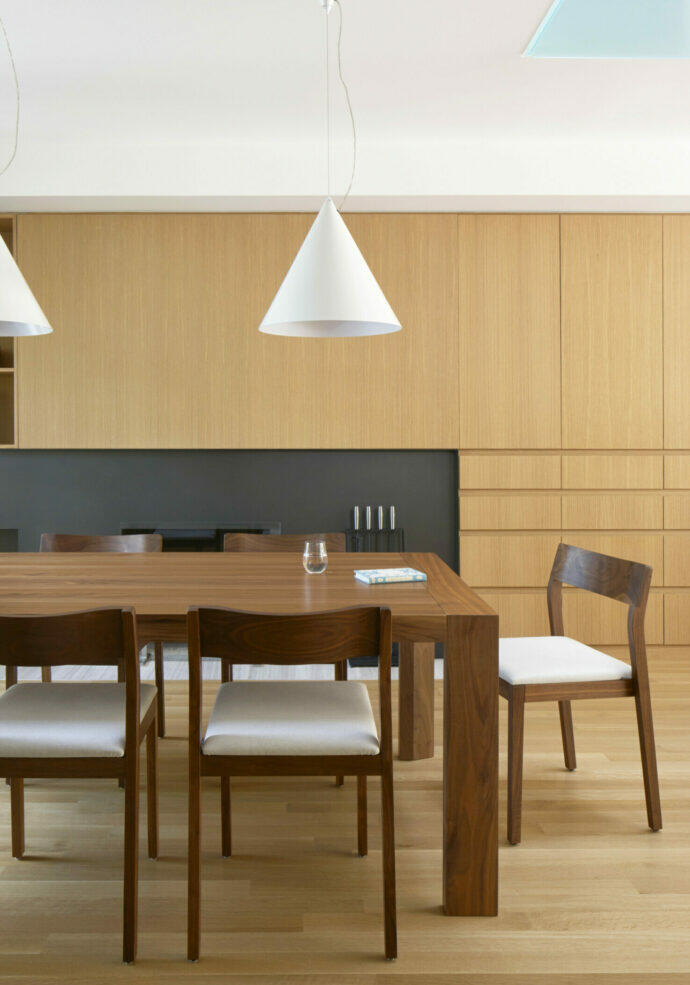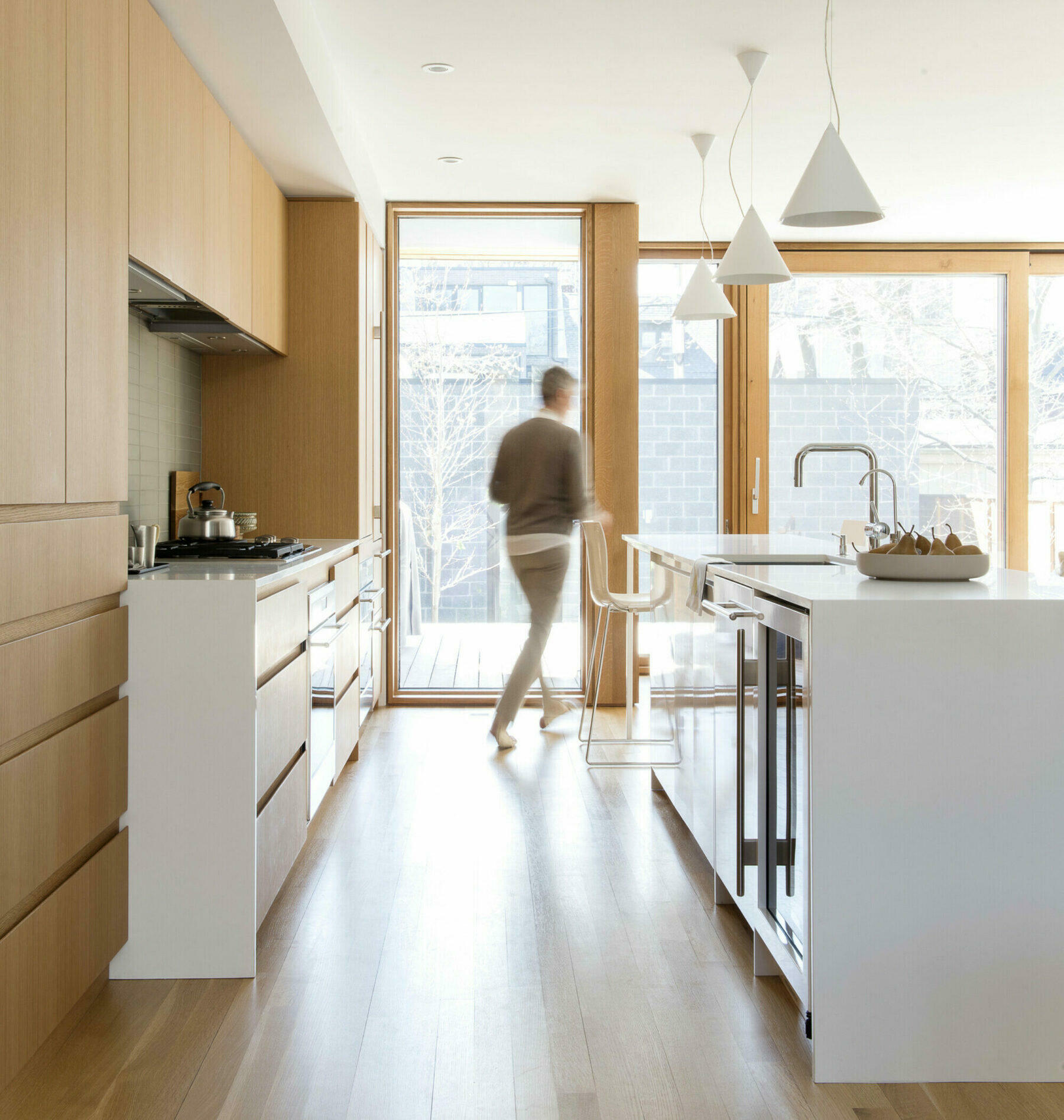 The renovation of this century-old midtown Toronto residence for an empty-nester couple converts it into a warm, modern, light-filled space that welcomes the sky, sun and the gardens on the property. Three dormers – added to the front, back and side – create additional space and height within the house, while providing views out that induce a sensation of hovering in the trees. Oversized and built in a modern idiom, the dormers crisply articulate the façades while referencing the traditional roof forms of the surrounding streetscape.
The interior spaces flow seamlessly into each another. On the ground floor, the open kitchen merges with the dining and living spaces, an environment perfectly suited to casual entertaining. A fluid connection between interior and exterior is achieved through the completely glazed rear wall of the ground floor.
Ultimate spatial flexibility is provided through large interior partitions that either pivot or discreetly slide together or apart according to need. Conventionally scaled doors are done away with and replaced with large wall panels that swing open or closed. Because of the inherent flexibility, the attic space is easily converted into a semi-private guest suite or apartment – perfect for the clients' adult daughter to inhabit when she returns home for visits.
A particular emphasis on natural light and establishing a direct connection to the outdoors culminates in the central atrium, where a top-floor skylight enables the interior spaces on all three storeys to be bathed in golden light.
Images: James Brittain
Team
Hamann Engineering (Structural), Hayward HVAC Consulting & Design (Mechanical), Joel Loblaw (Landscape), SCE Construction (Contractor)
Publication
Title
Date
Hauset Med De Tre Takkuporna
In Good Taste: Cosy Modern
The Best Things Come in Threes