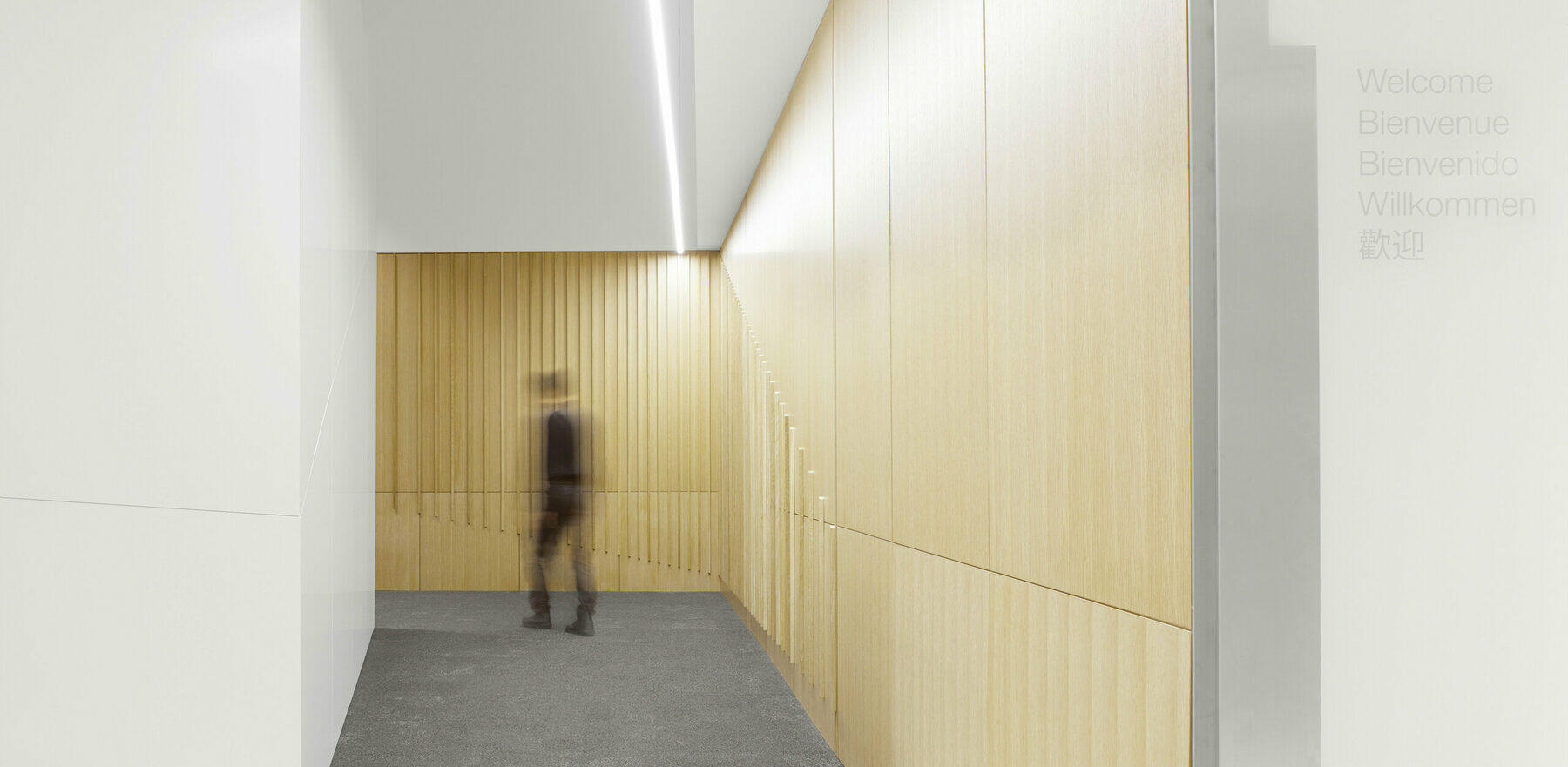 Steelcase WorkLife Centre Toronto
The design for this unorthodox, LEED Gold-certified workplace-meets-showroom takes advantage of soaring ceilings and unusual dimensions to create an impactful new Canadian presence for this global company.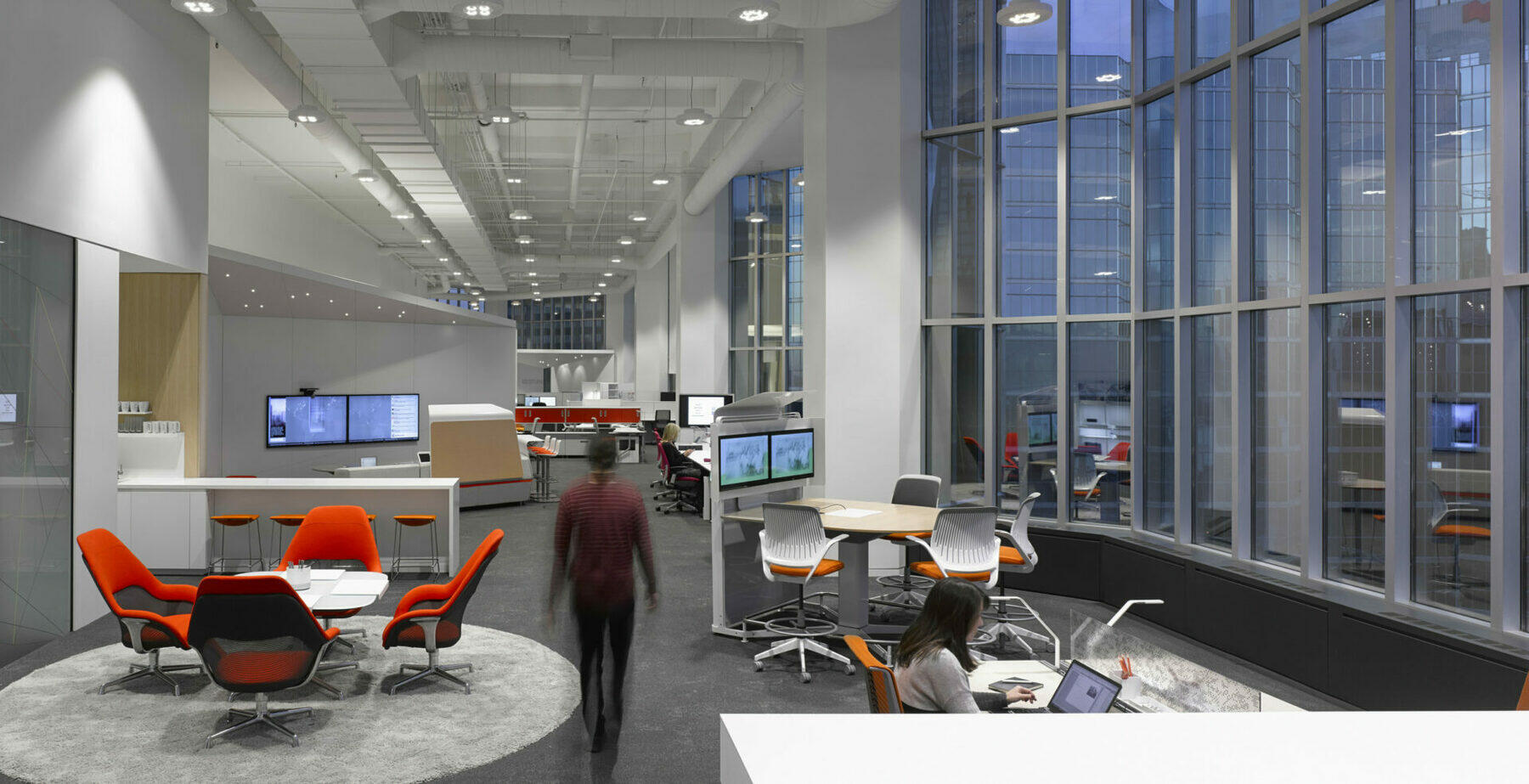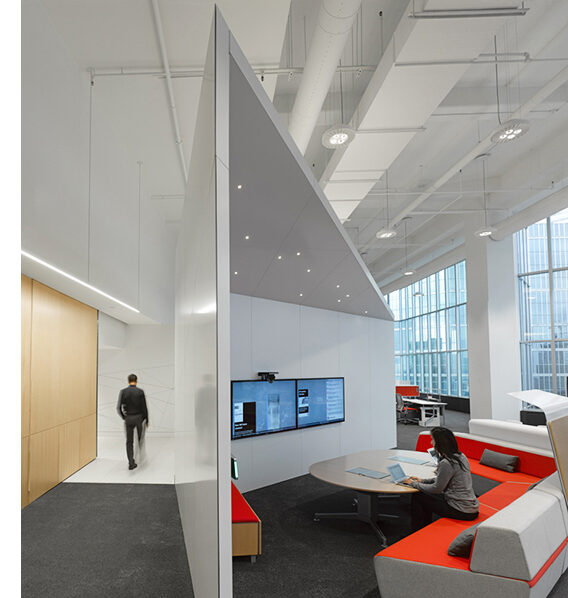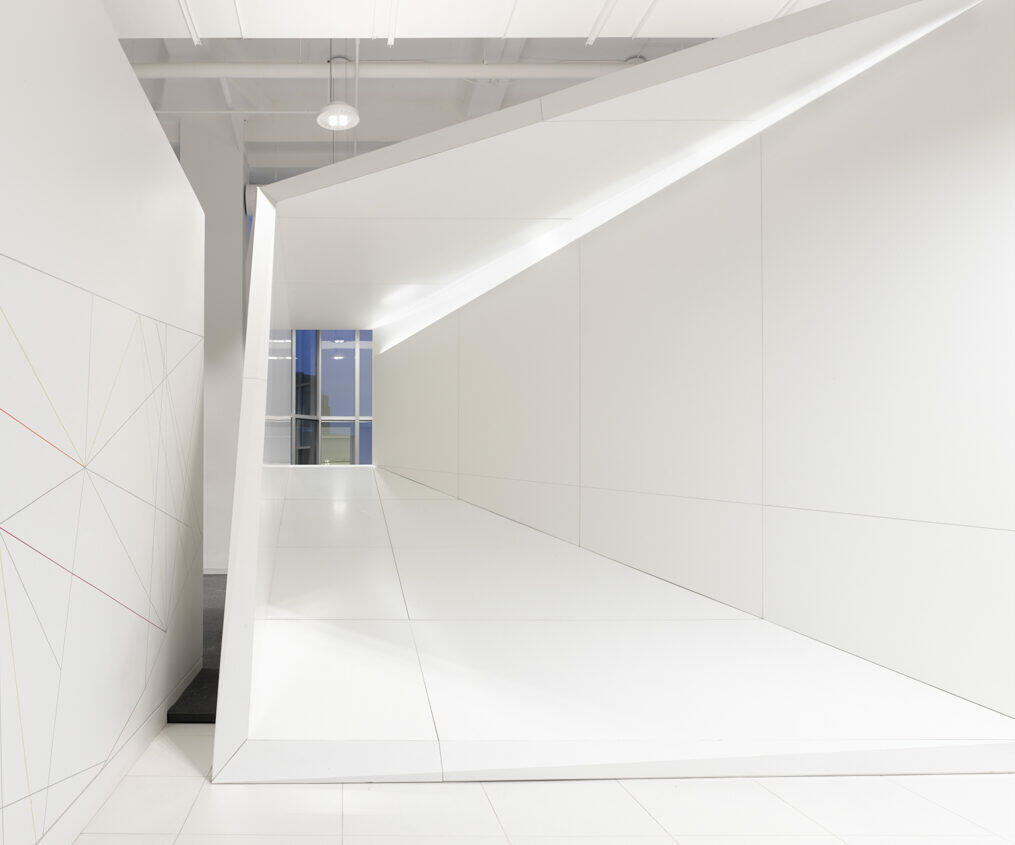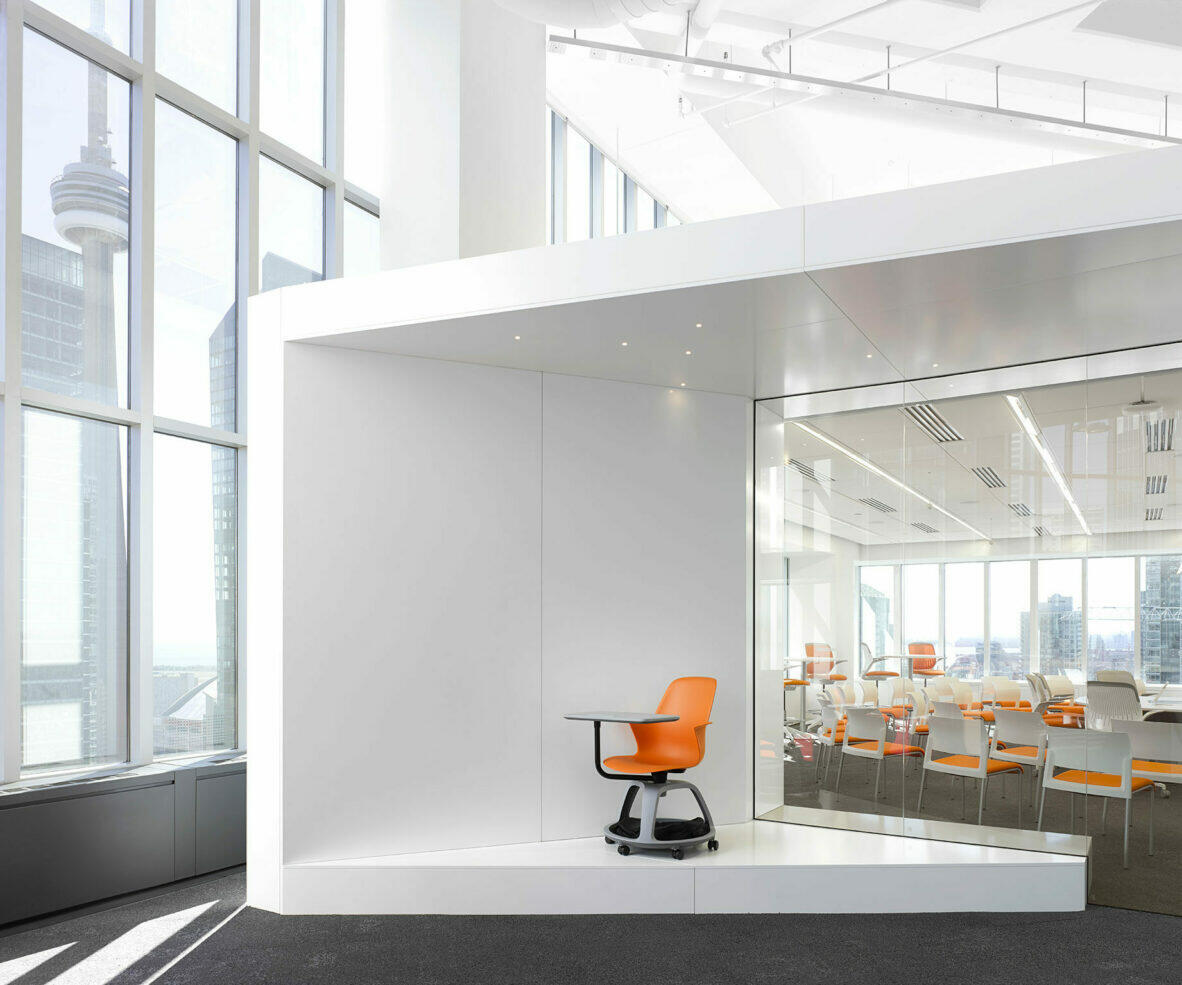 Steelcase WorkLife Centre Toronto is an open, flexible, and future-forward workplace concept that overturns the conventions of a traditional showroom. We worked closely with Steelcase — the world's largest manufacturer of office furniture — to conceive of an immersive and sustainable environment that would enhance both staff and client experiences. 
When Steelcase decided to relocate its headquarters from the suburbs to the heart of Toronto's financial district, the global furniture company selected Superkül to lead an innovative design strategy that would better communicate its brand, energize its employees, and serve its primary customers and dealers in the downtown core. The result is a LEED Gold-certified office space that fosters organic interactions and movement in which sales team members work from the very same stations they show to clients as demonstration models.
Located on the 24th floor, the 10,000 sf space has extensive southwest-facing glazing, providing abundant natural light and generous views of the skyline. Featuring daylight-responsive lighting controls, salvaged and refurbished construction materials, regionally manufactured materials, FSC-certified material, and low-VOC sealants, paints, primers, and carpet, our LEED Gold-certified design for Steelcase's WorkLife Centre ensures that 90% of the occupants have direct lines of sight to perimeter glazing. 
The design also revolves around three feature architectural "pods" that articulate specific programs: a classroom, an open teleconferencing area, and a lounge area. Predominantly expressed in high-gloss white MDF, the pods are complemented by a sleek material palette that provides an appropriately neutral backdrop for Steelcase products. With their exaggerated geometries, forced perspectives, and sloping ground planes, the pods shift perceptions of space and create a dynamic architectural experience that is not only unique to Steelcase, but also distinguishes the WorkLife Centre from more typical office tower experiences.
Images: Ben Rahn / A-Frame
Team
Blackwell (Structural), Smith & Andersen (Mechanical + Electrical), Halsall & Associates (LEED)
Publication
Title
Date
Office Drama: Three Brilliant Interiors Reinvent the Nine-to-Five
OfArch: International Magazine of Architecture and Design
Spazio Poliedrico | Polyhedral Space
Decade of Design: The best projects and products from the past 10 years
Steelcase WorkLife Centre
Steelcase WorkLife Showroom Walks the Sustainability Talk
Steelcase Toronto Showroom
New & Spot: Steelcase Toronto WorkLife Centre
Yapi Magazine (Turkey), no. 393
identity Magazine (Egypt)
加拿大多伦多Steelcase 办公及展示空间设计
Steelcase Toronto Worklife Centre