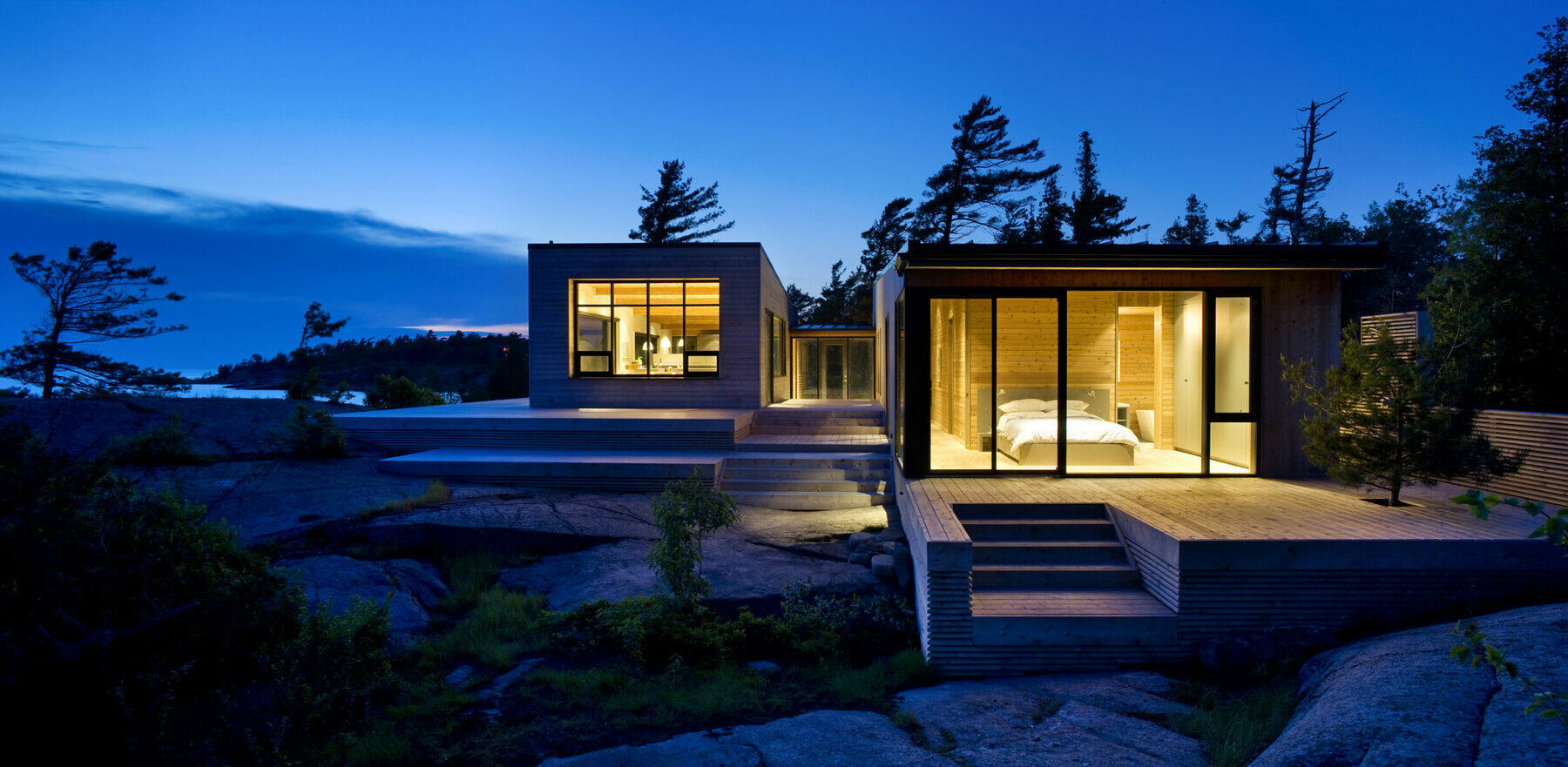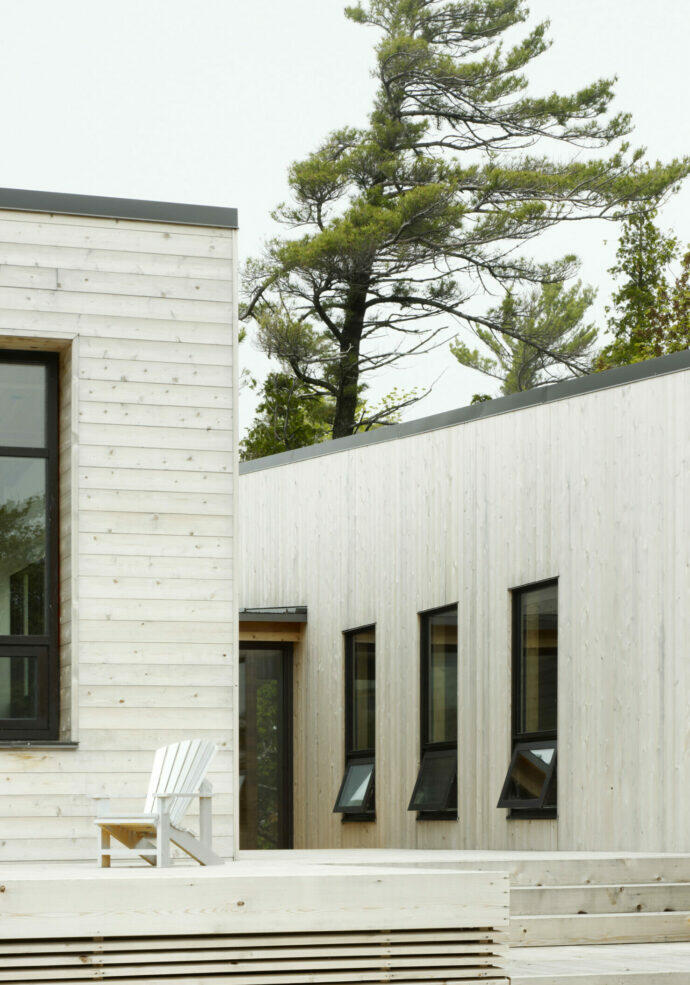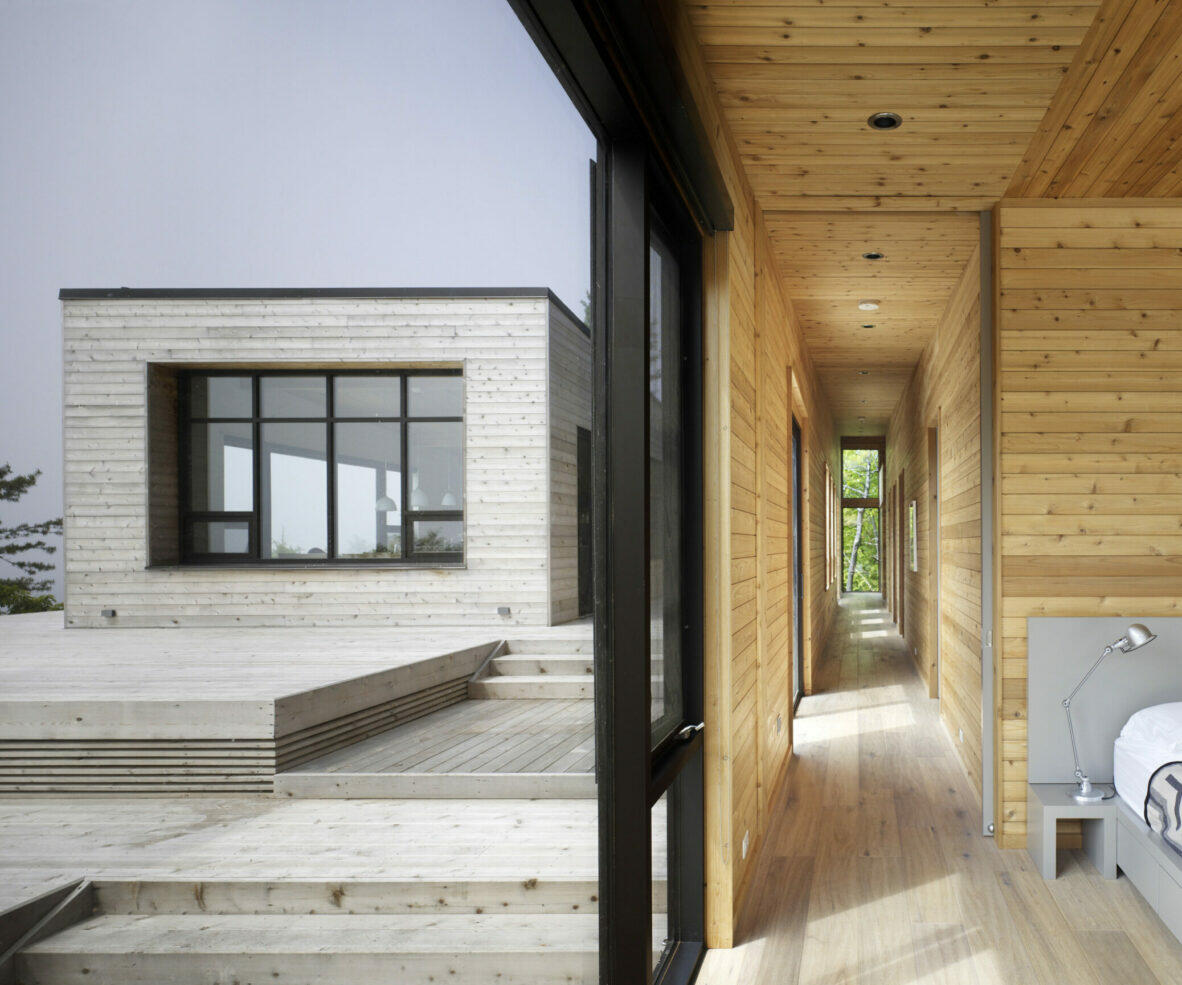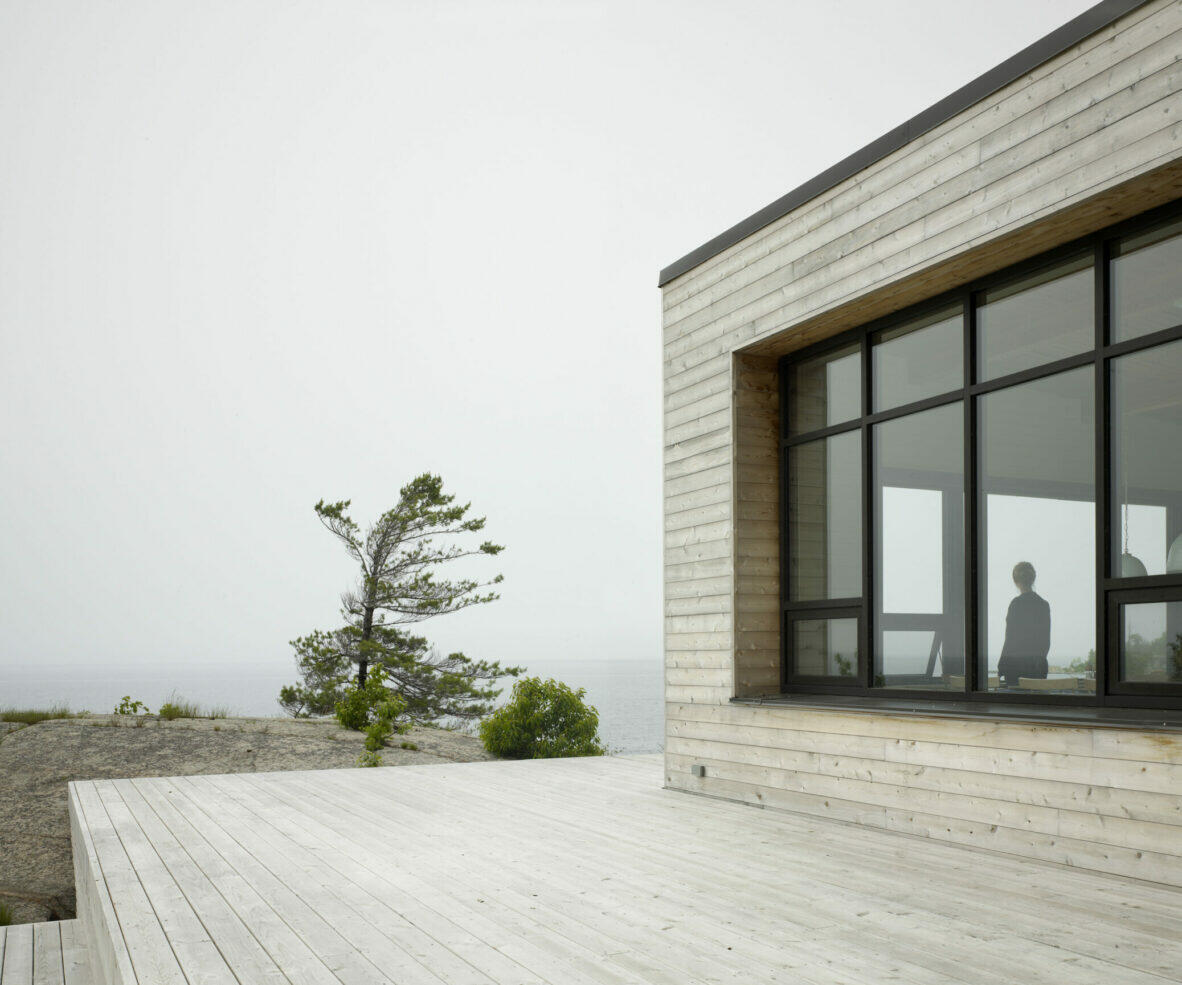 On the edge of a Precambrian granite island, the site for this 2000 square-foot cottage was chosen for its topography and its orientation. Nestled into the rock and against a line of trees, the cottage is sheltered from the powerful winds that whip across the island.
In both form and material, the cottage is married to its landscape of water, rock and sky. The graphic lines of the cottage play against the organic, imperfect forms of the wind-bent trees and the unforgiving granite, while the low massing of the cottage and its expression in wood and stone is inextricably linked to the very same elemental materials of its site.
A glazed link unites the cottage's two principal bar volumes. The living spaces occupy the bar closest to the shore; bedrooms are more protectively contained in the bar sited against the treeline. Window openings are aligned between the volumes to allow through views to the conifers behind and the open water in front. Wrapping around the cottage and terracing down to meet the rock, a cedar deck hosts outdoor living spaces for children to play and for all to dine, read and relax; there is even an option to bathe in a private outdoor shower adjacent to the master suite.
In keeping with the family's continued generational stewardship of the island, the cottage was designed to tread lightly on the land. The architects were adamant about the use of locally available construction materials and equipment that could easily be barged in, managed and moved by one pair of hands. Sited in a natural clearing, no vegetation was destroyed. Pier foundations obviated any blasting of the rock while encouraging passive under-croft cooling. Through an abundance of operable windows, the cottage is passively ventilated, cooled and daylit. The desire to shrink the cottage's environmental footprint as much as possible was manifest in the use of local and natural materials left largely in an unfinished state.
Images: Tom Arban
Team
Robert E. Brown and Associates (Structural), B-Fine Millwork (Millwork)
Publication
Title
Date
150 Best Cottage and Cabin Ideas
100 Country Houses: New Rural Architecture
Arcadia: Cross-Country Style, Architecture and Design