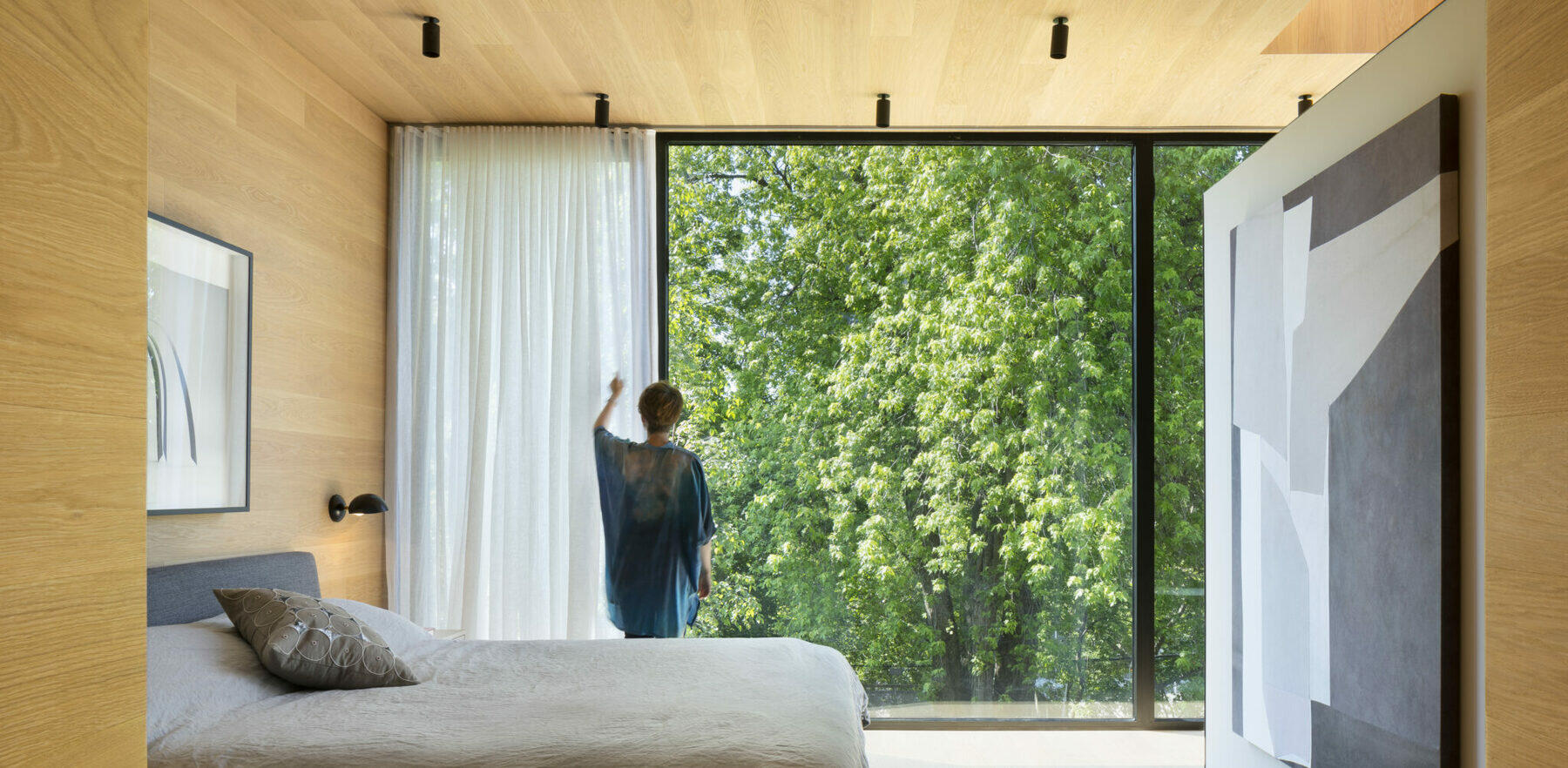 Conceived as a sanctuary, the second-floor bedroom of this renovation and expansion project is the poetic heart of the home, drawing in the majesty of the surrounding trees and framing seasonal views of the landscape and city beyond.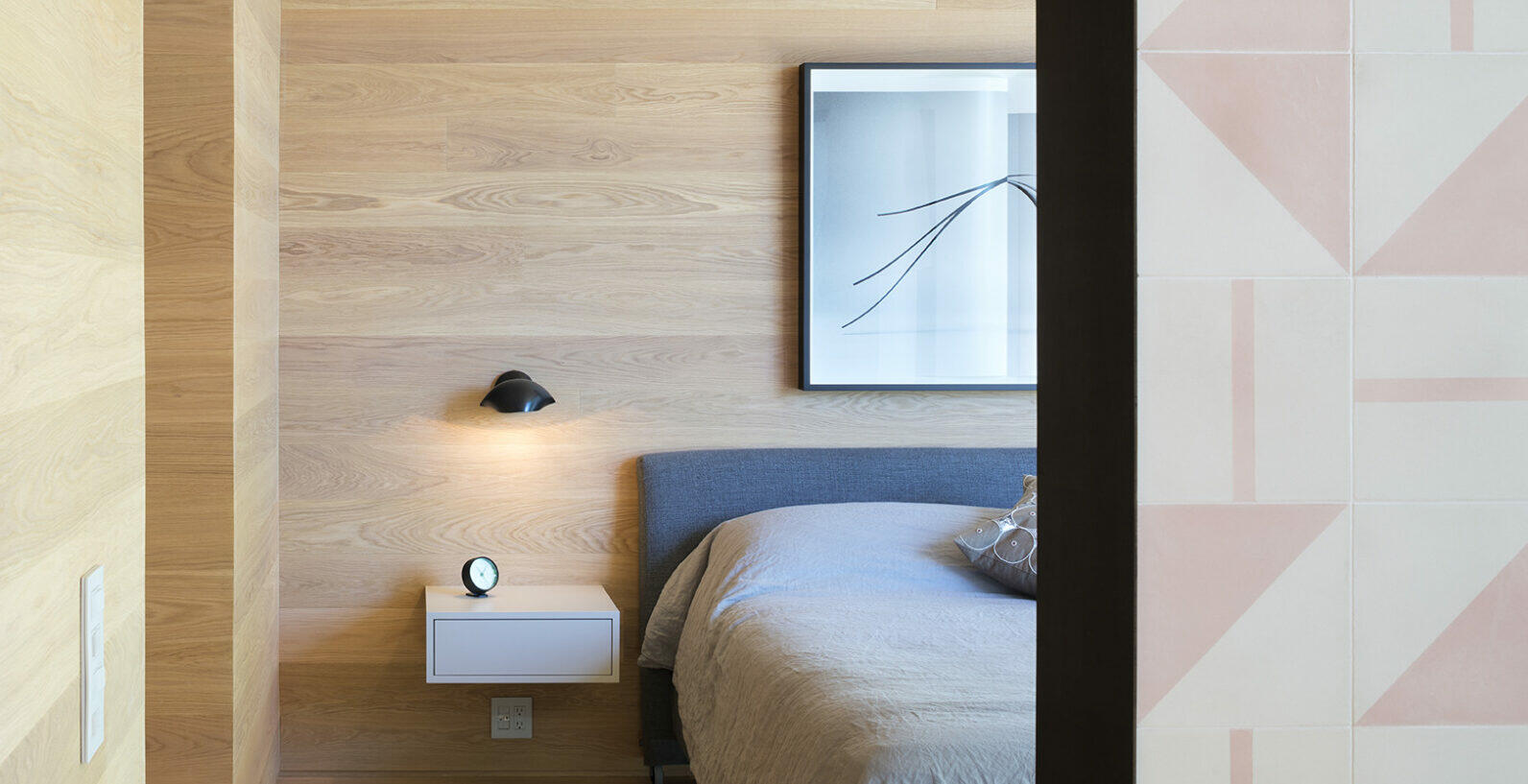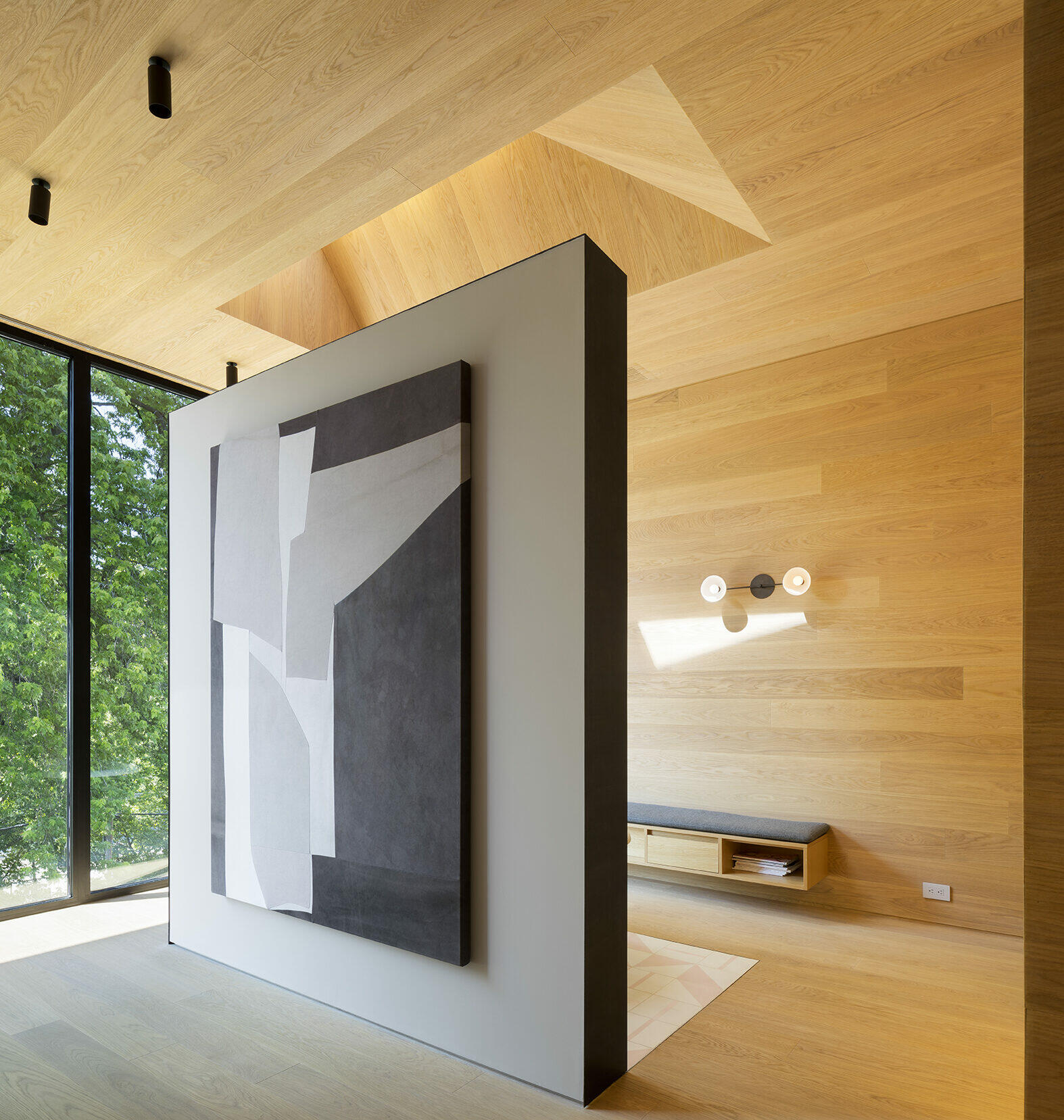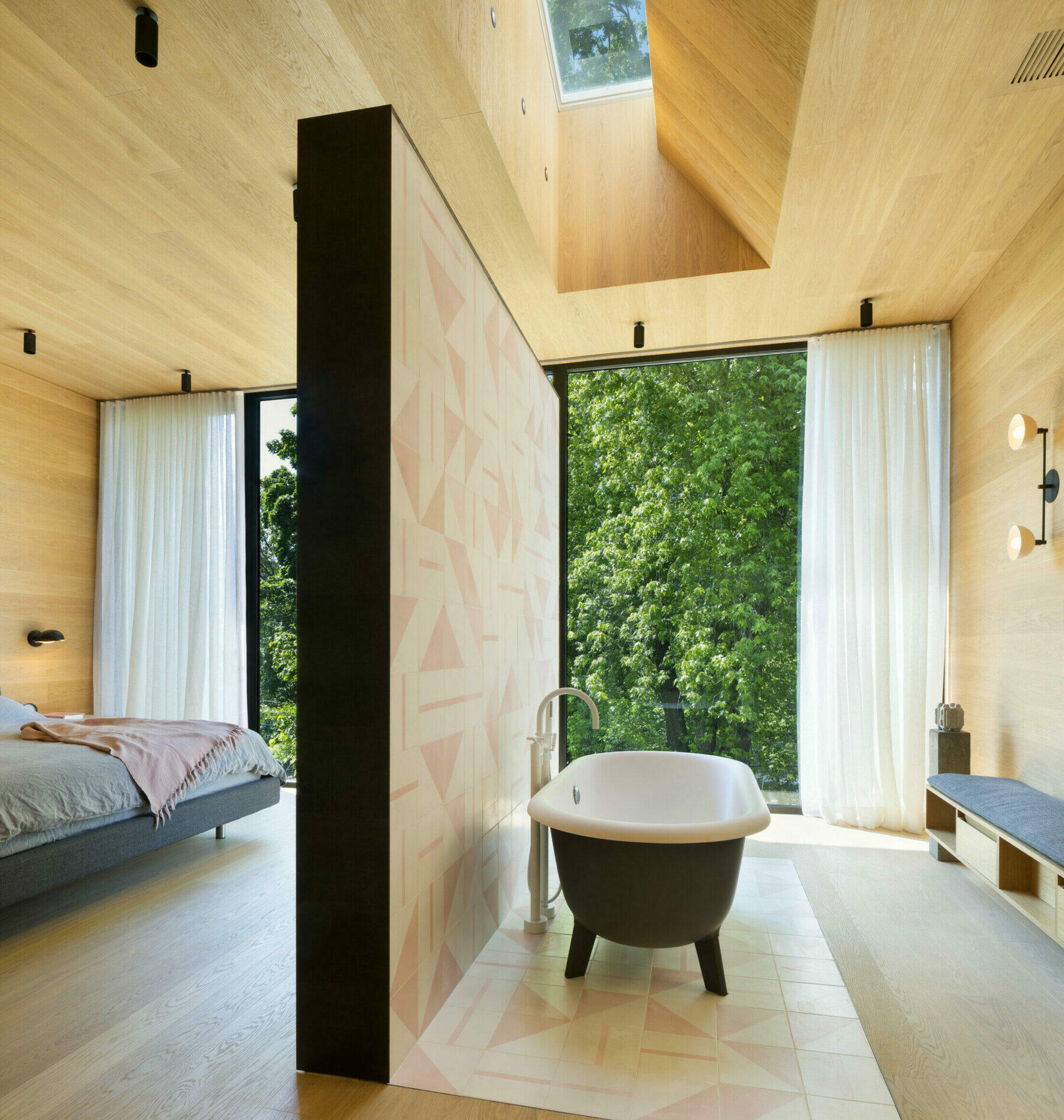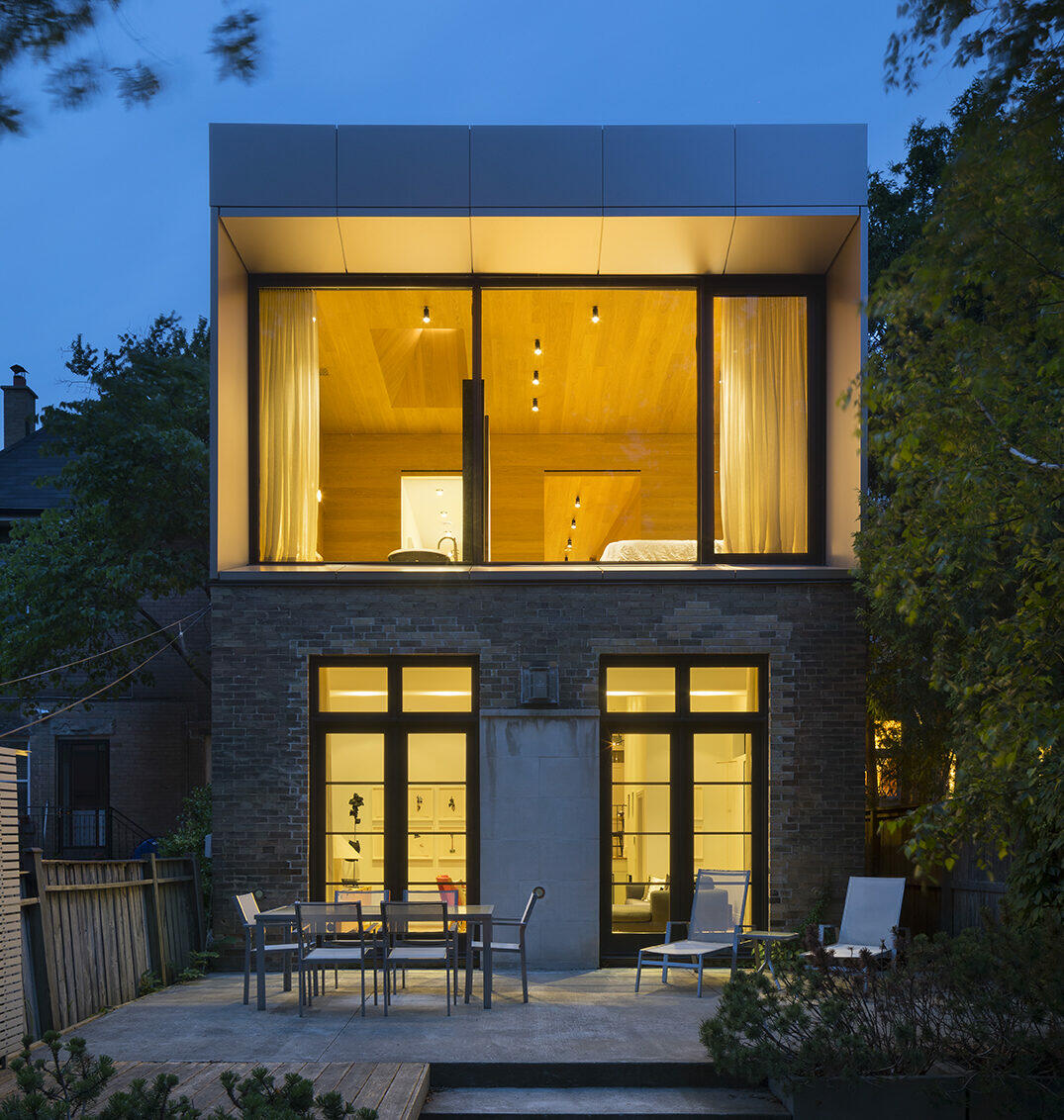 The transformative intervention to this home in midtown Toronto comprises a complete renovation and addition to the second and third floors, reorganizing and rearticulating the home's private spaces to meet a young family's evolving needs. 
Lying at the centre of the project is the principal bedroom suite, which was conceived of as a refuge — a place of hushed serenity and quiet contemplation where one can retreat from the demands of busy careers and frenetic urban life. To promote an enhanced dialogue with nature and the surrounding landscape, we designed an immense south-facing window that stretches floor to ceiling, wall to wall. Awash in sunlight, the room enjoys sweeping views of the neighbourhood and nearby parkland. During the summer months, the view explodes with a verdant display of gently fluttering leaves, while the winter months offer stark tree branches that stand in contrast to the whiteness of the snow-covered city beyond.
Across the interiors, white oak predominates, its warmth and pleasing grain registering in the floors, walls, ceiling, and millwork. Handmade Moroccan tiles in a muted pink and white geometric pattern line the floor beneath the bathtub and as well as the privacy wall, forming a striking mural that complements the vast number of significant artworks in the house.
Above the bathtub, a skylight becomes the focal point of the room, providing an additional source of daylight while further amplifying connections to the natural world. Materially consistent with the walls, ceiling, and floor, the oak-sheathed planar facets create a sculptural void that channels light into the space, resulting in constantly shifting patterns of sun and shadow throughout the course of the day.
Images: Tom Arban
Team
Blackwell (Structural), Bowser Technical Inc (Mechanical), Derek Nicholson Construction (Contractor), La Fabrika (Millwork)
Publication
Title
Date
Architizer: The World's Best Architecture 2018