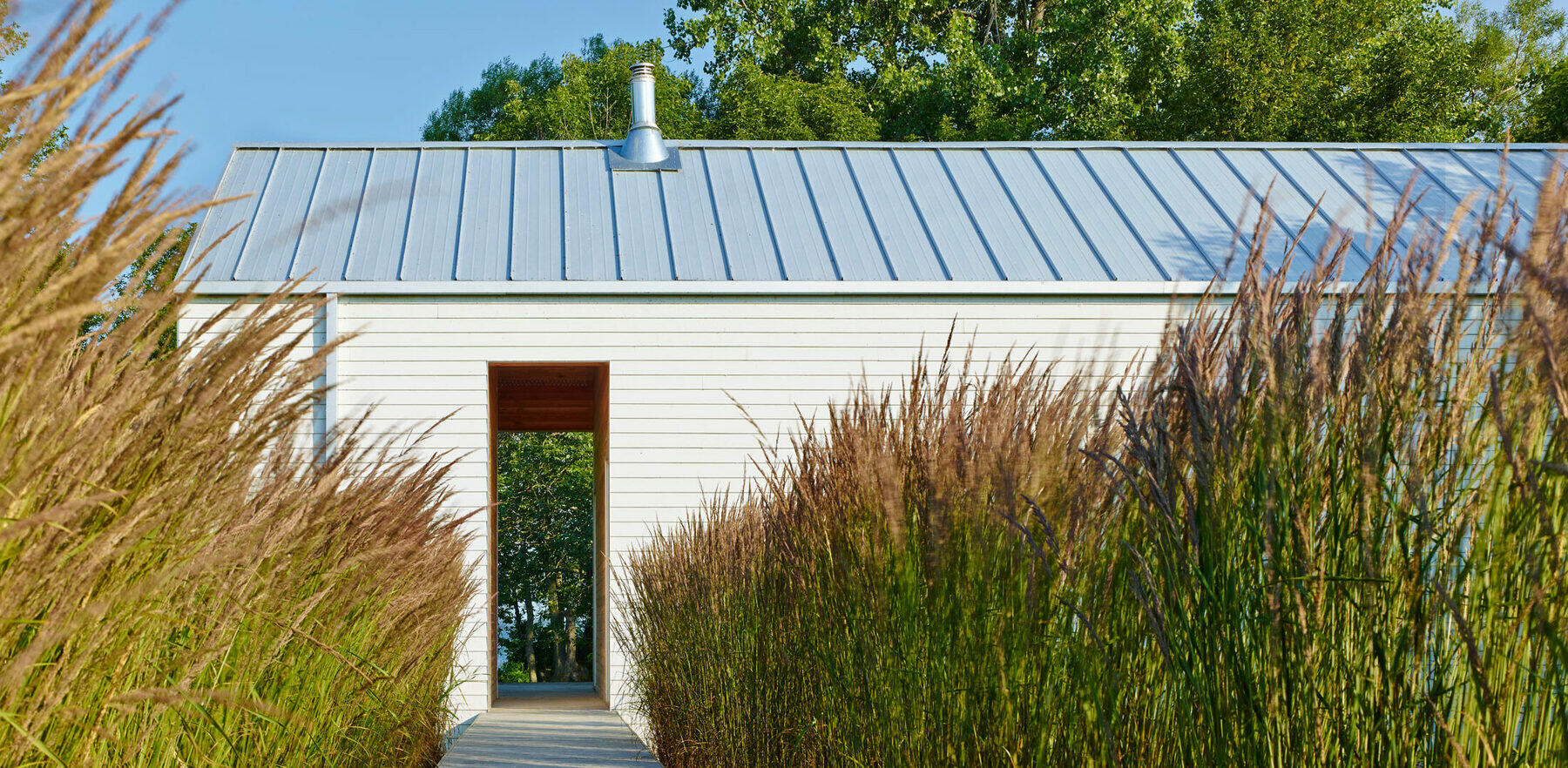 Located in the Thousand Islands archipelago, this modest home features a grand gesture of the simplest measure: a stalwart cut-out that guides the eye and extensive boardwalk that ushers movement toward the lake.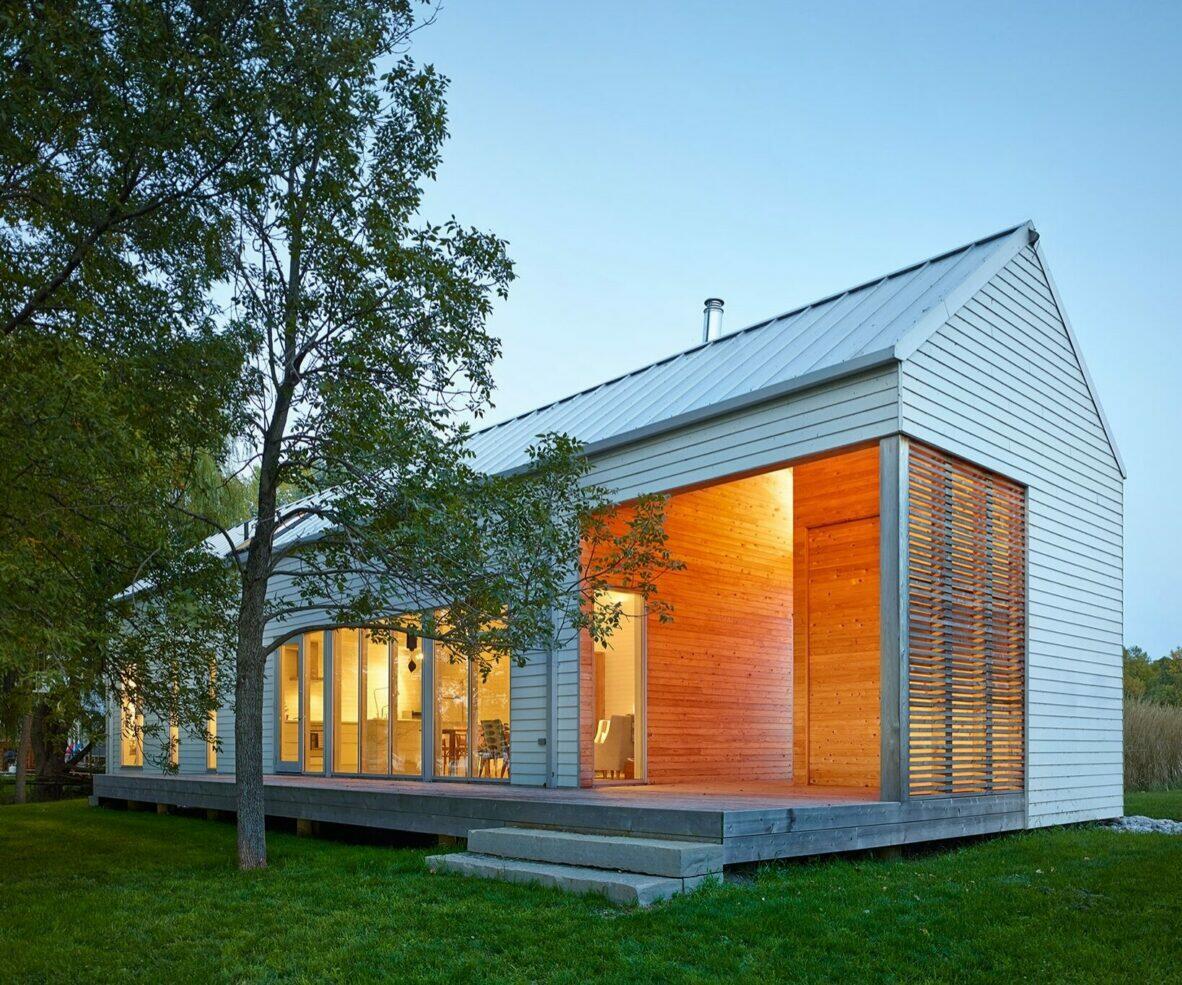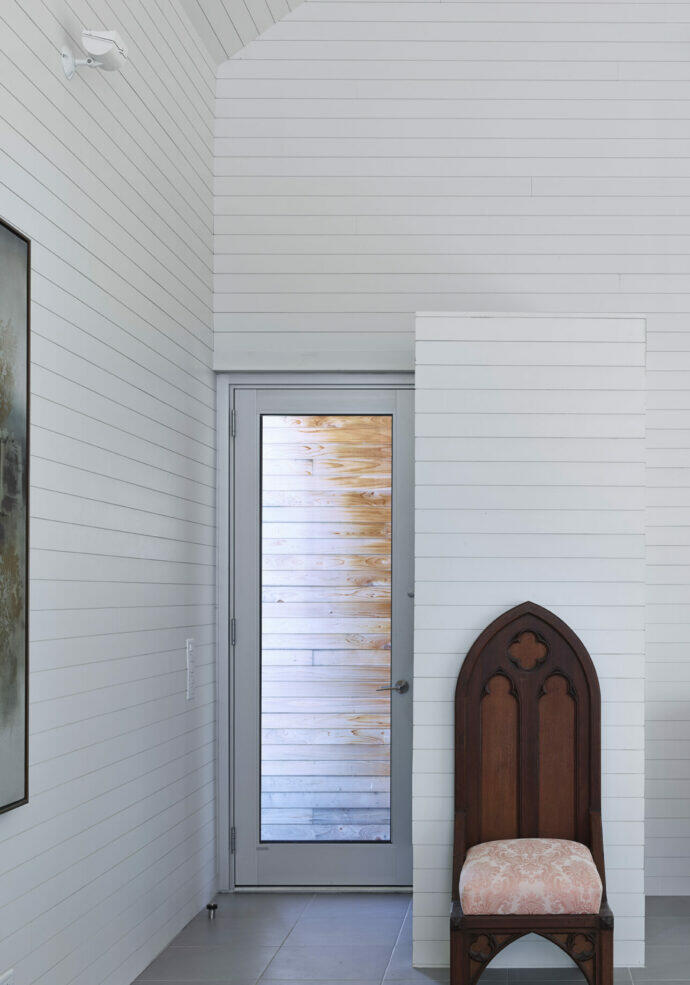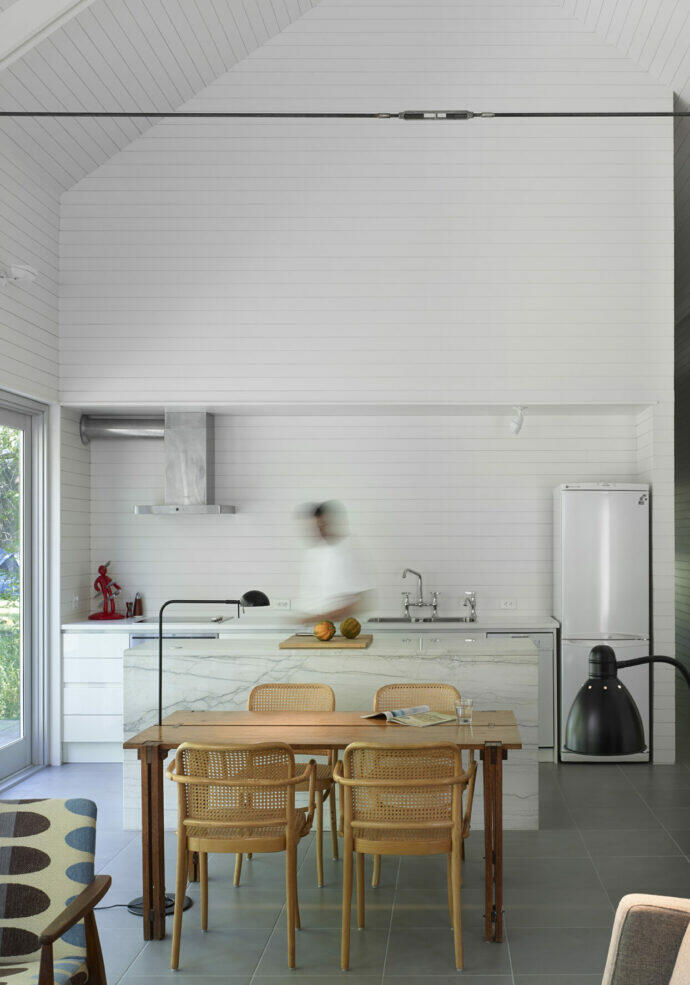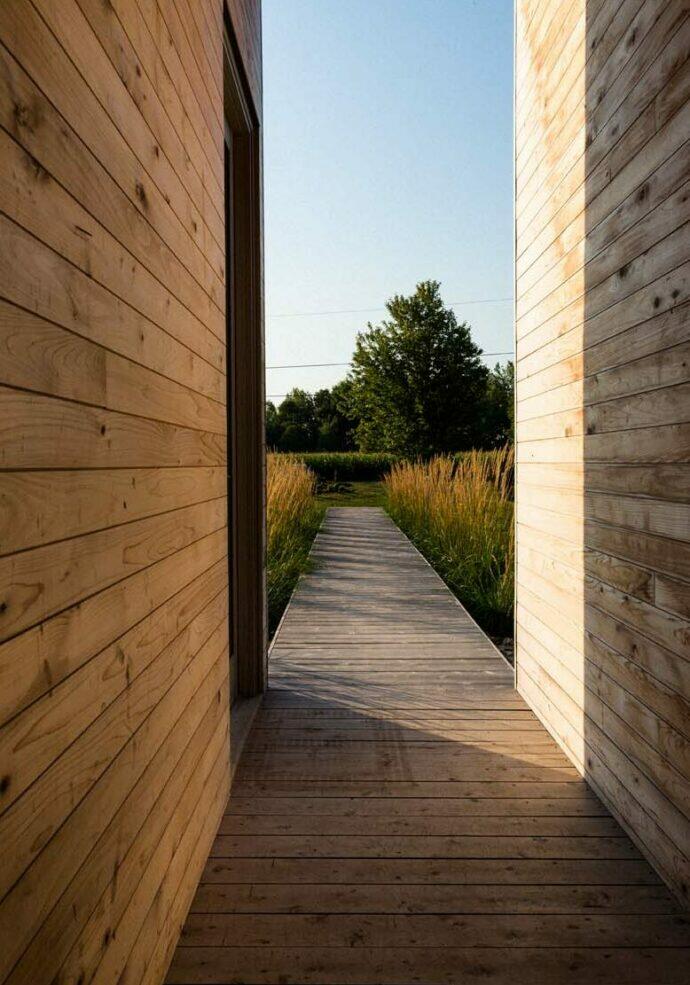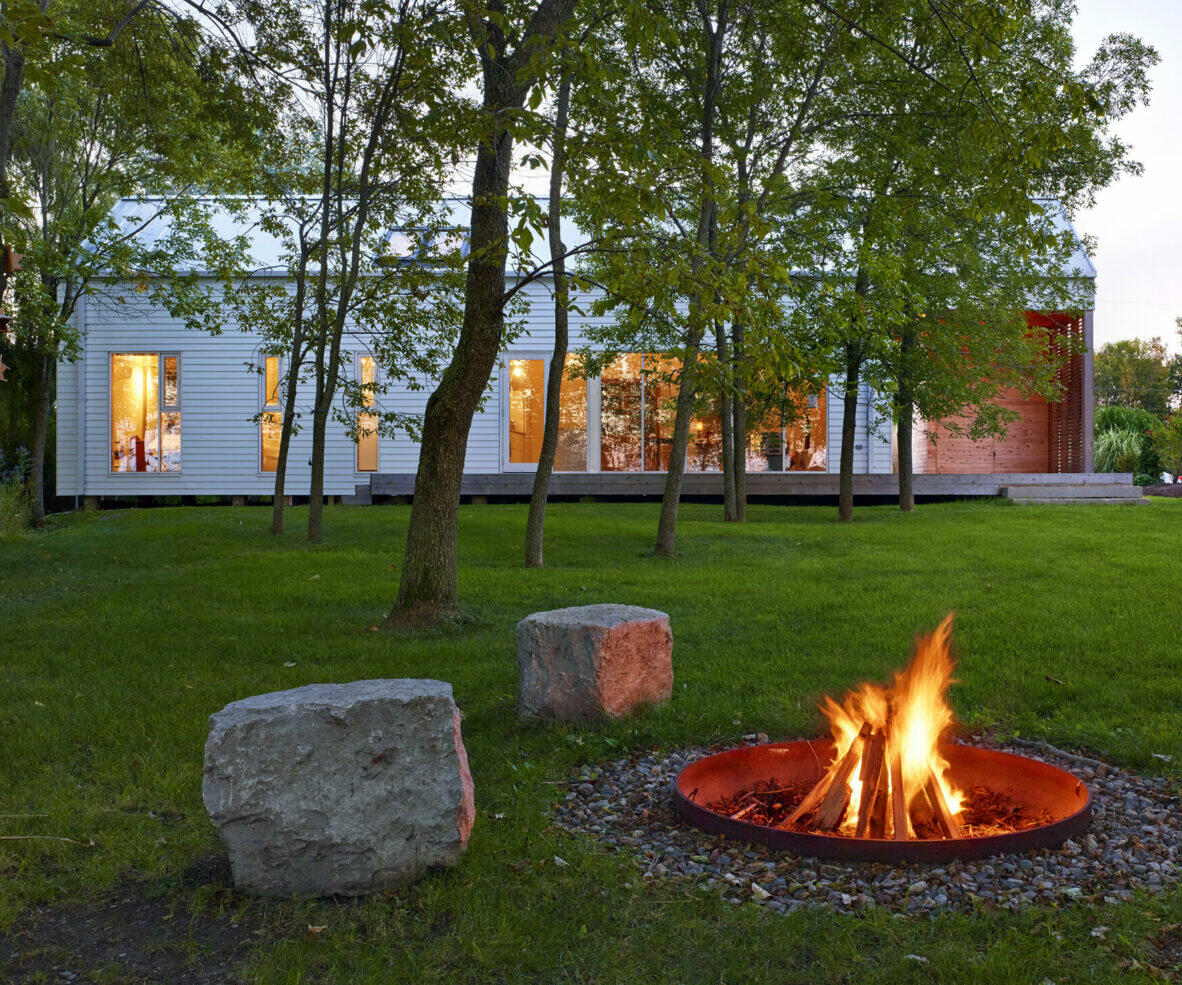 Inspired by the island's vernacular architecture, Reed's Bay House is distinguished by a unique cut-out that provides sheltered outdoor space and framed views to nature and Lake Ontario beyond. The resulting void creates a discreet entry to the home and seductive passage directly through an iconic shed form. 
Simple volumetric shapes interlock to provide a spatially generous home on a small footprint. Favouring an orientation toward the lake, the house features a narrow, double-height corridor running along the eastern wall, with living and sleeping quarters located along the southern and western edges facing the water. Enclosed by 10 feet of vertical glazing, these rooms are awash in natural light and enjoy unparalleled views. Upstairs, a loft contains a second bedroom and an open office under the intimate angles of a steeply pitched roof.
Operable skylights and windows throughout the home enable passive ventilation and admit abundant daylight that penetrates virtually every room. The white-painted cedar boards that line the interiors amplify the light's reflective quality and create a clean and minimal backdrop for the home's decor.
Local, low-maintenance grasses were used across the site to integrate with the existing ecosystem and reduce irrigation requirements.
Images: Shai Gil
Publication
Title
Date
Escapology: Modern Cabins, Cottages and Retreats
The New Cottage: Inspiration for America's Favorite Home