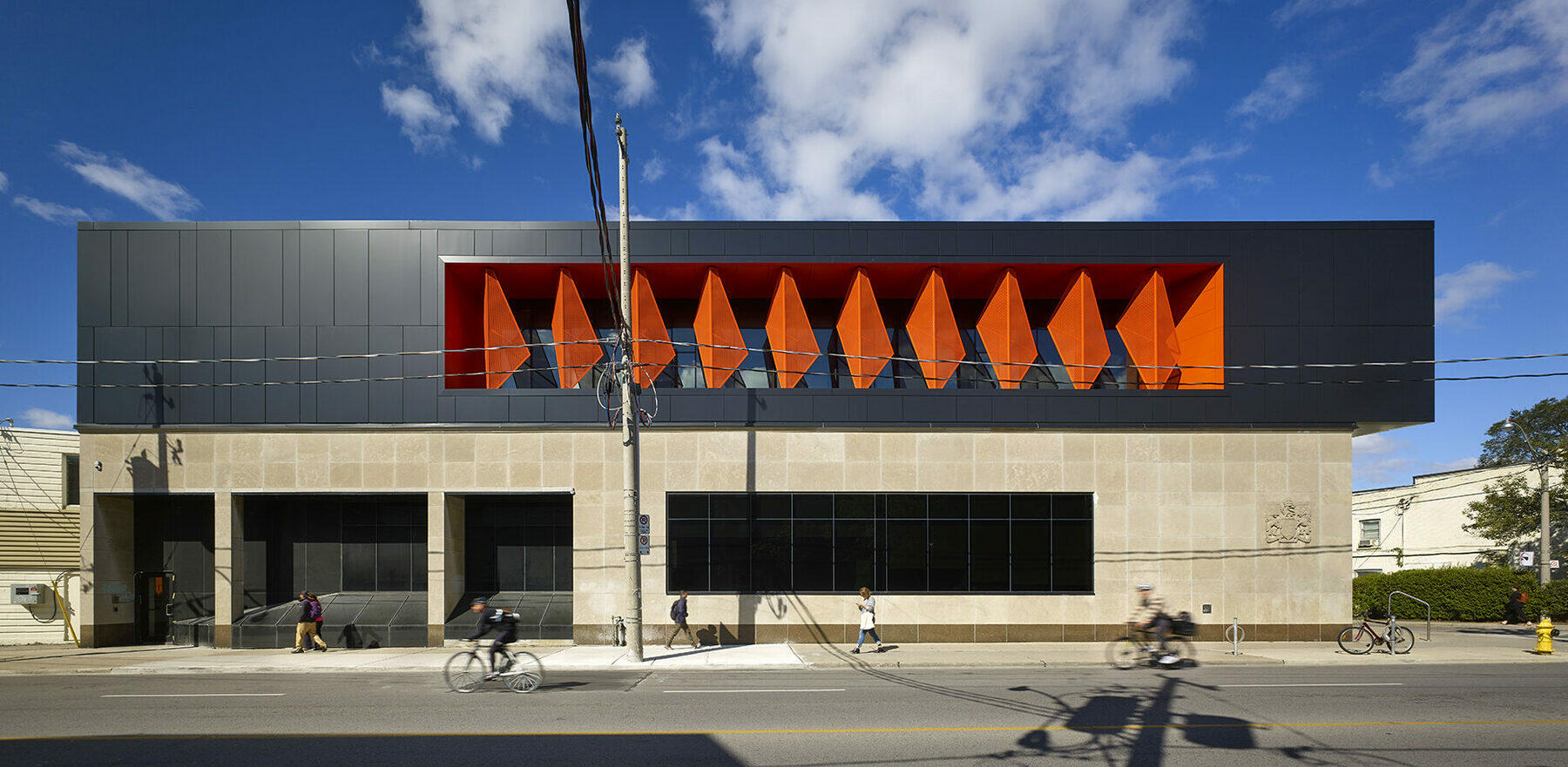 This adaptive reuse and expansion project in west-end Toronto converts a mid-20th century mail depot into a contemporary television production headquarters and landmark for the neighbourhood.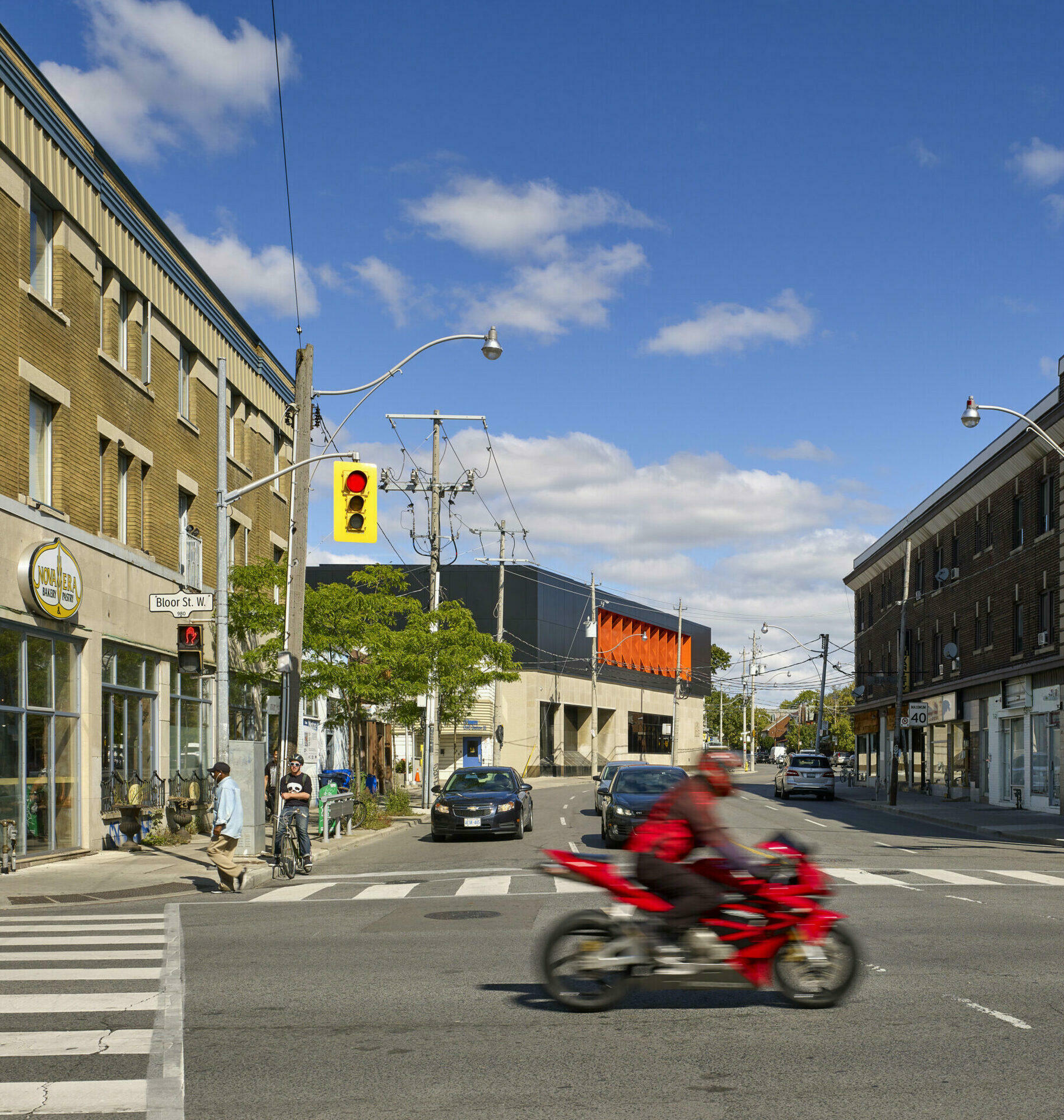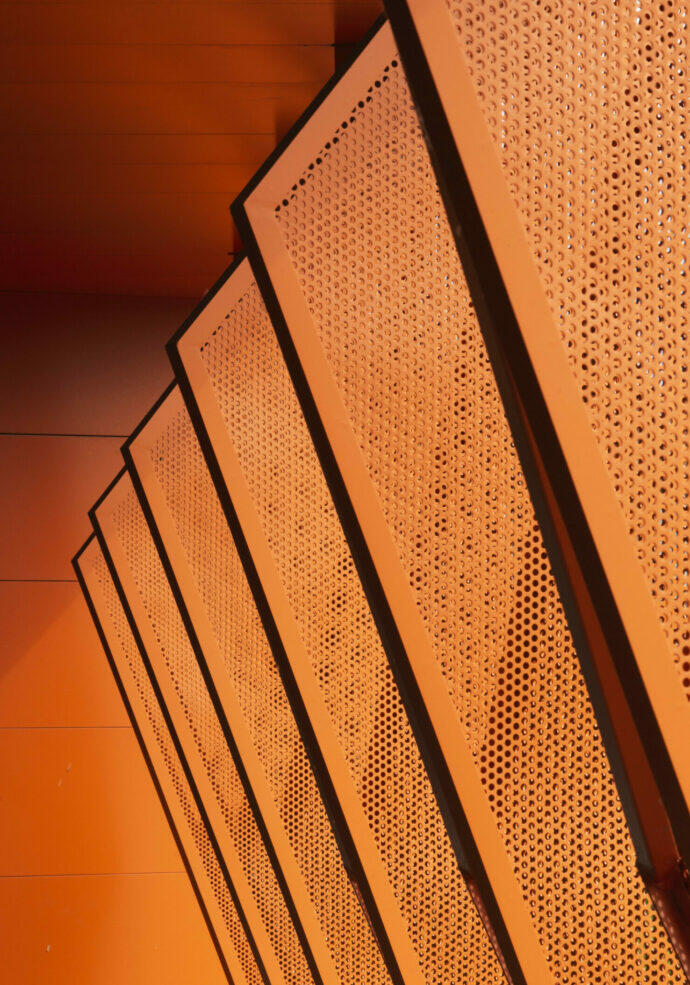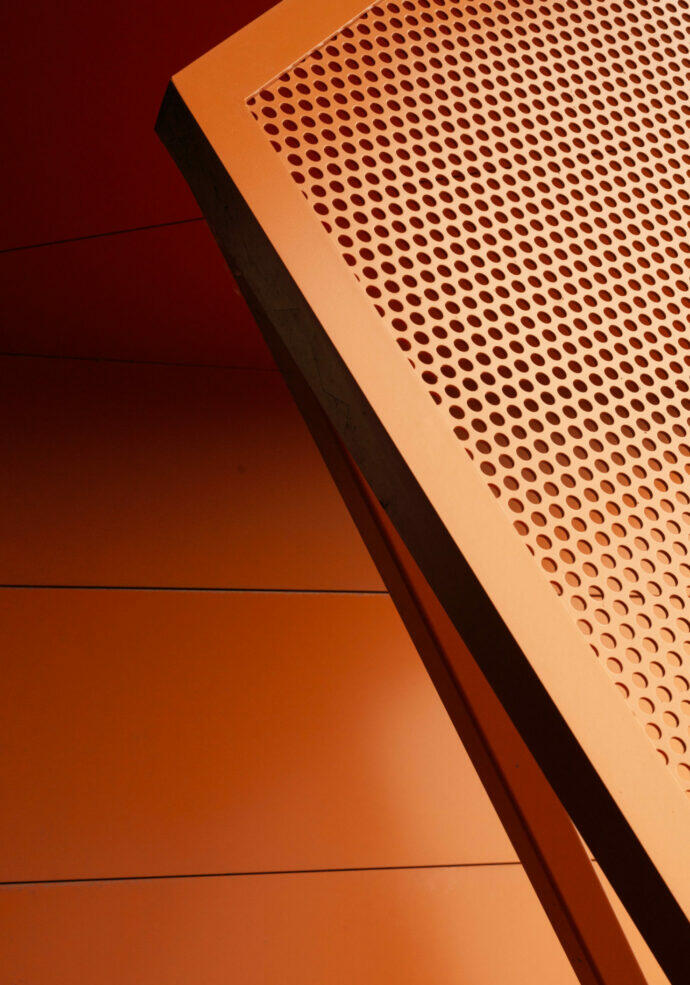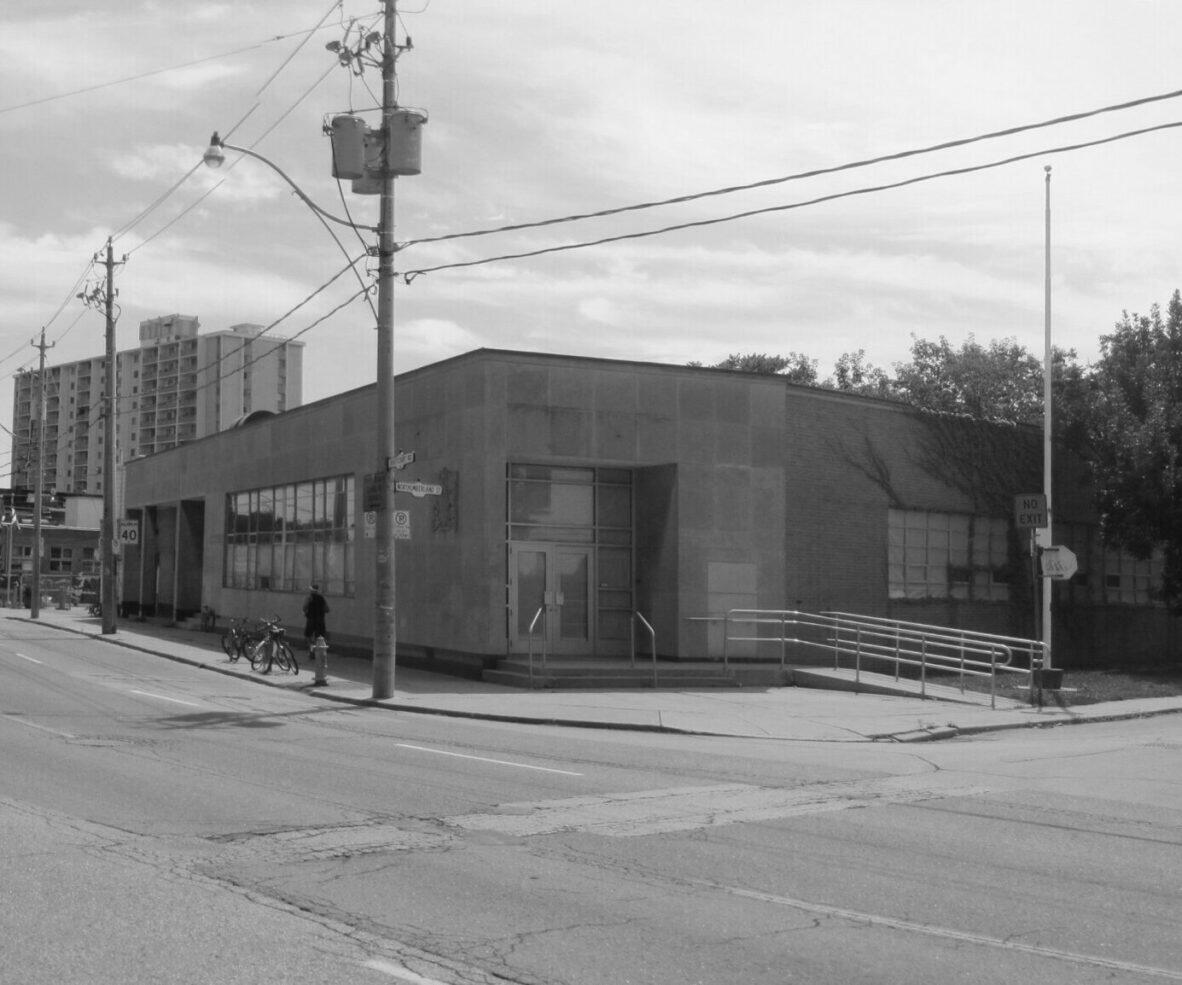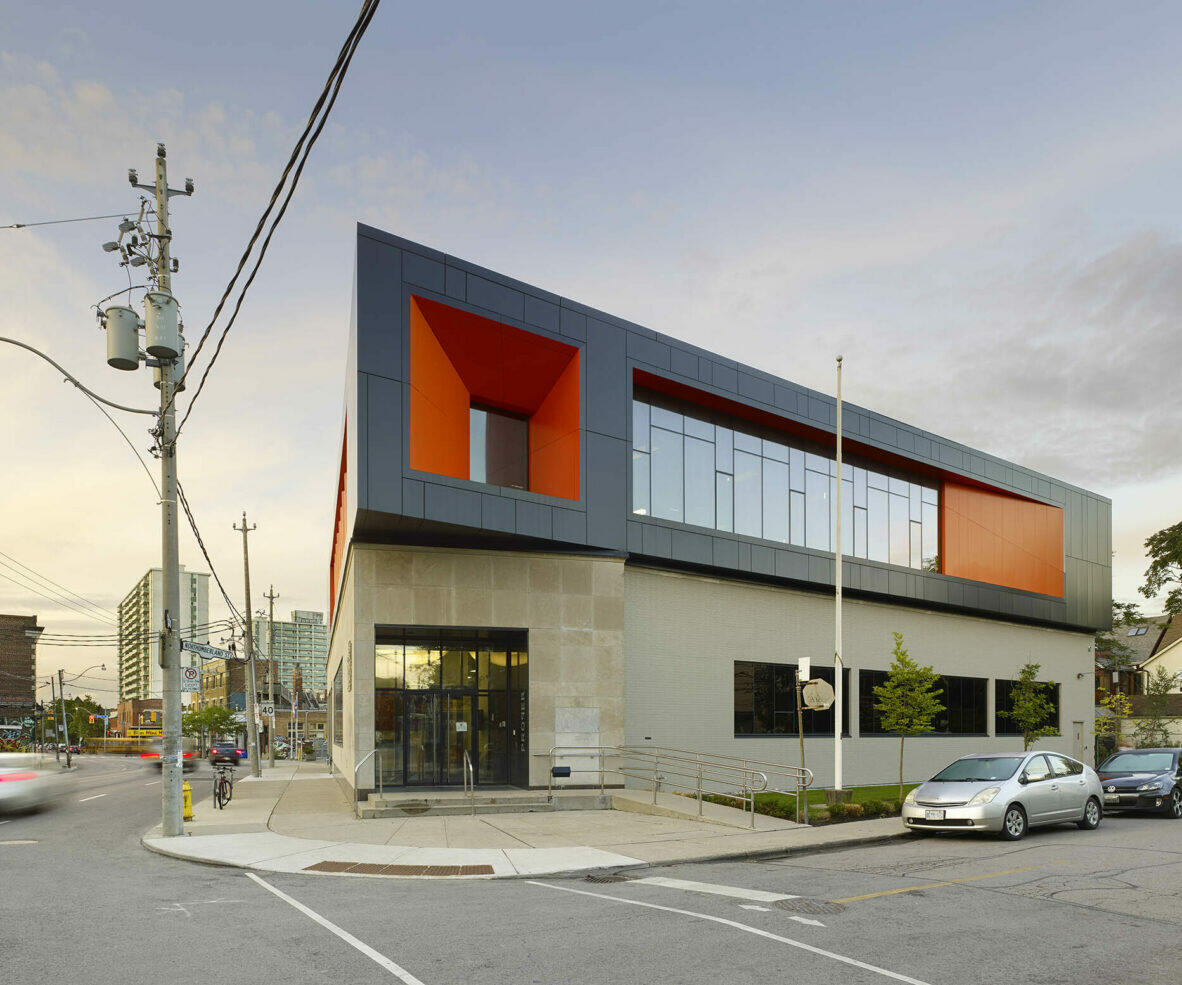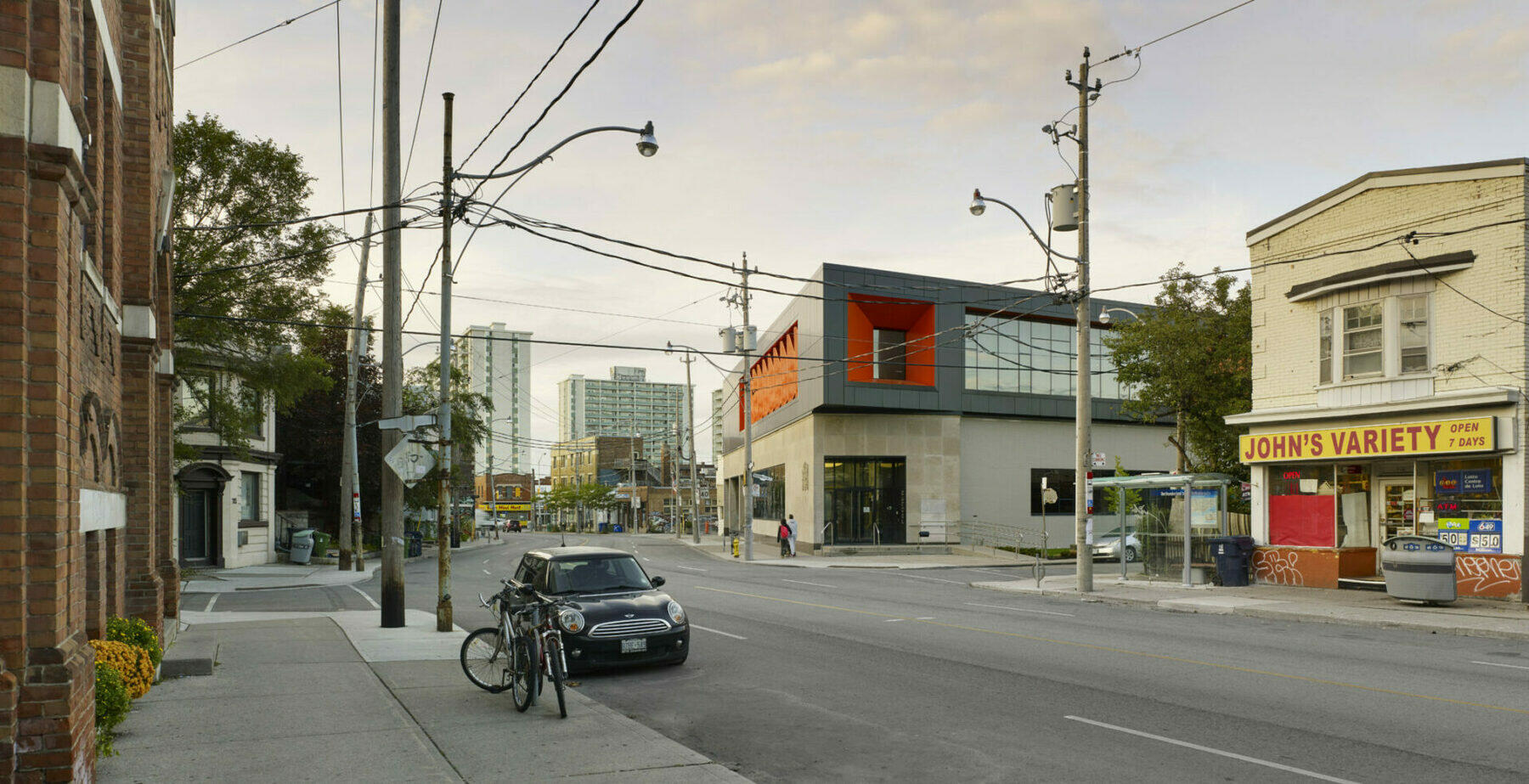 Occupying a former Canada Post sorting and distribution depot located near the intersection of Bloor Street and Dovercourt Road, Proper TV is a renovated and expanded headquarters for the eponymous television production company. Superkül undertook a full renovation of 30,000 sf, including the basement and ground floor, and added a new second storey that accommodates 11,000 sf of offices and production space.
Although the original limestone-and-brick building was not designated heritage, the client nevertheless wished to retain its unique mid-century qualities, paying homage to the neighbourhood's history and character. We pursued thoughtful preservation tactics to celebrate the older architecture and strategic repairs to ensure its longevity. Some exterior restoration work was required, including the replacement of windows to help balance and integrate the existing ground level with our addition, bringing together old and new in a harmonious composition through horizontal bands of fenestration.
A striking new second storey announces the company's identity through bold colour — the brand's signature black and orange — and a dynamic material palette of prefinished aluminum panels, metal siding, and polished black granite, complemented by a glass curtain-wall assembly. Approaching the building from the south along Dovercourt, one encounters an oblique view of the distinctive east elevation at a gentle bend in the road. The contrast between the pale limestone, glossy black metal panels, and dazzling orange accents communicates a confident yet context-appropriate structure that forges a strong streetwall, bringing greater coherence to the neighbourhood's low-rise context.
On the east side of the building, a series of 15-foot perforated aluminum fins minimize the intense morning light while creating a dynamic pedestrian and vehicular experience along Dovercourt. Uplit at night with programmable LED lights that animate the façade, the fins — three-dimensional triangular forms finished in a bright orange powder coat — lend a sculptural quality and enhanced depth to the building. 
Images: Tom Arban
Team
Mark Shoalts (Structural), Sharm and Partners (Mechanical + Electrical), SJN+Associates (Landscape), PCI Construction Group (Contractor)
Organization
Award
Year
Toronto Urban Design Award