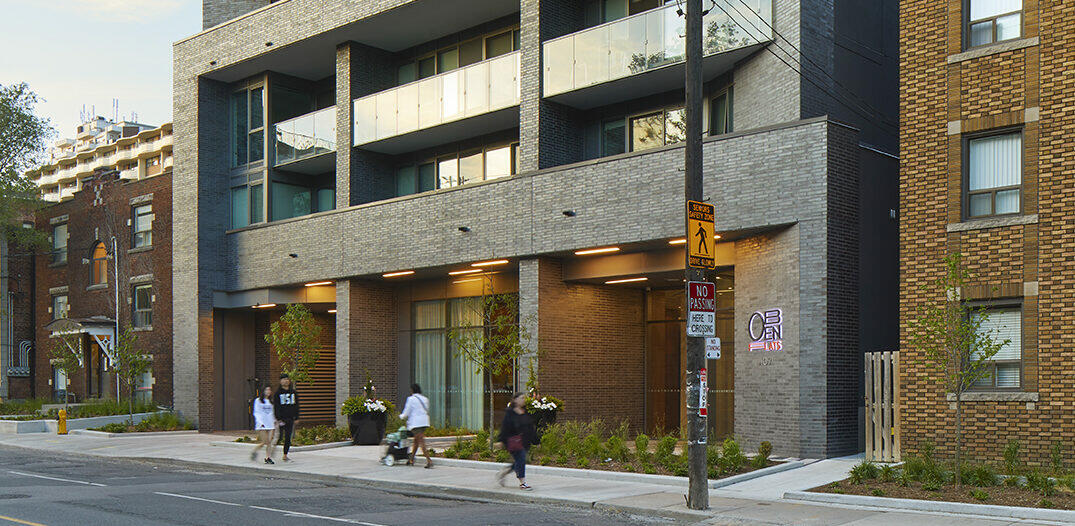 Oben Flats St. Clair West
This nine-storey, purpose-built rental building adds density and multiplies housing options in a sought-after midtown Toronto neighbourhood.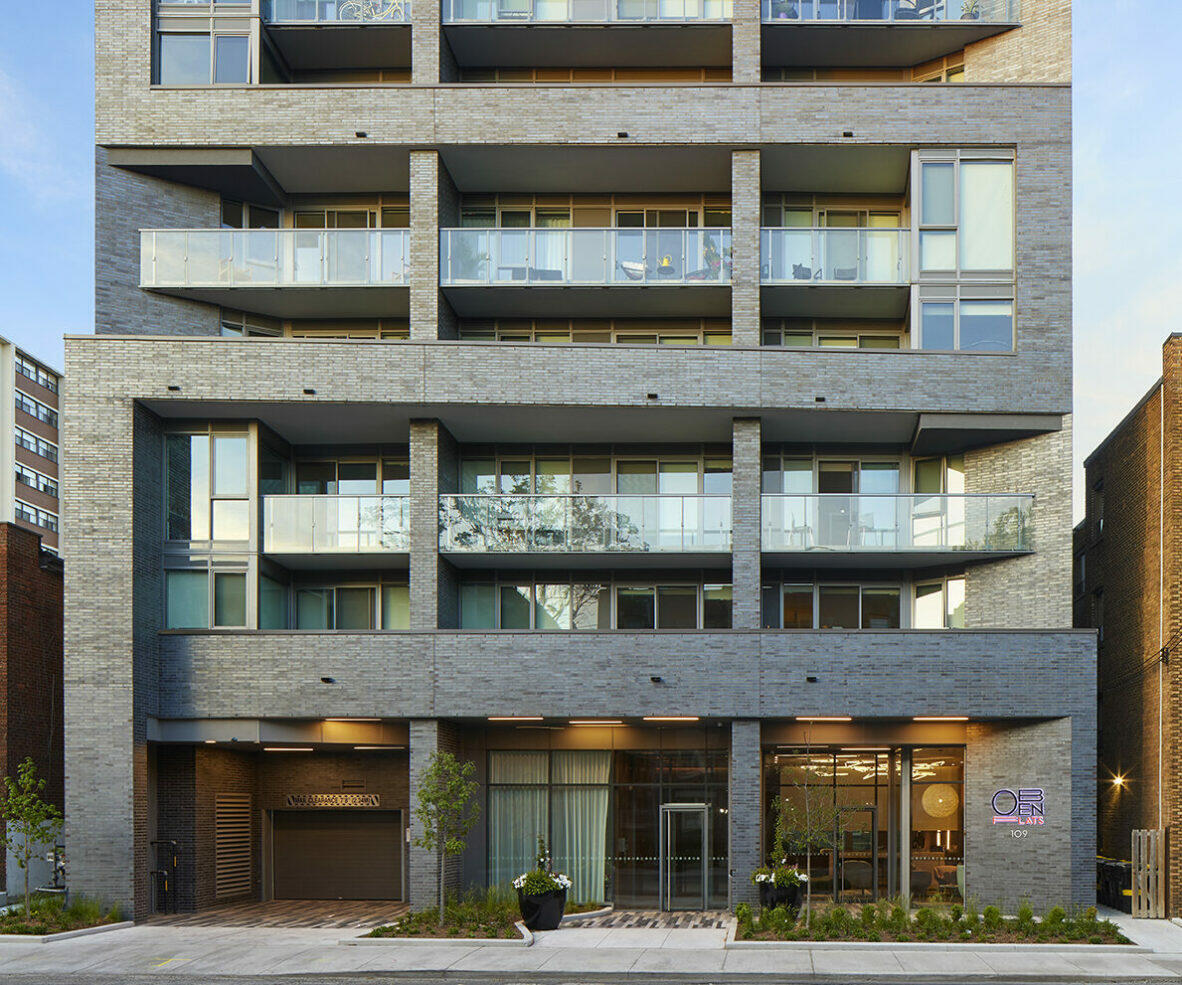 Located near a major intersection in midtown Toronto, Oben Flats St. Clair West complements the many existing mid-rise apartment buildings in the area, intensifying a neighbourhood that is increasingly popular with families, young adults, empty nesters, and seniors. 
The building includes fifty-one residential rental units varying in size from 580 to 1,225 sf. Clad in charcoal brick and featuring inset balconies and glazed apertures, the building reaches nine storeys in height, with the top two floors set back considerably to respect the neighbourhood fabric. To further minimize impact to the site, parking is accommodated below grade.
Our goal was to thoughtfully densify the neighbourhood and create compelling living spaces for all residents, providing direct access to sunlight and views while maximizing the potential of a compact urban site. The design achieves this by shaping the building in an unconventional way: the sides of the building are cinched in at the core in such a way that allows for the integration of additional windows that bring natural light and views of the city into even the deepest-set bedrooms.
A modestly sized lobby features a number of design elements that encourage lingering in this inviting and contemporary space. The texture and warmth of walnut paneling and millwork figures prominently, as does an integrated fireplace in a partition wall, recalling the domestic qualities of hearth and family gathering. Accessible from the lobby, an outdoor amenity space replete with seating and soft planting augments the interior public space in warmer months, beckoning residents and visitors to enjoy the sun and fresh air.
Images: Tom Arban
Type
Multi-unit + Mixed-Use
Team
Jablonsky, AST & Partners (Structural), Trace Engineering Ltd (Mechanical + Electrical), Fabian Papa & Partners (Civil), THINC Design (Landscape), Walker, Nott, Dragicevic Associates Limited (Planning), WND Associates, LardenCODE (Code), Eldico Group Inc (Contractor)