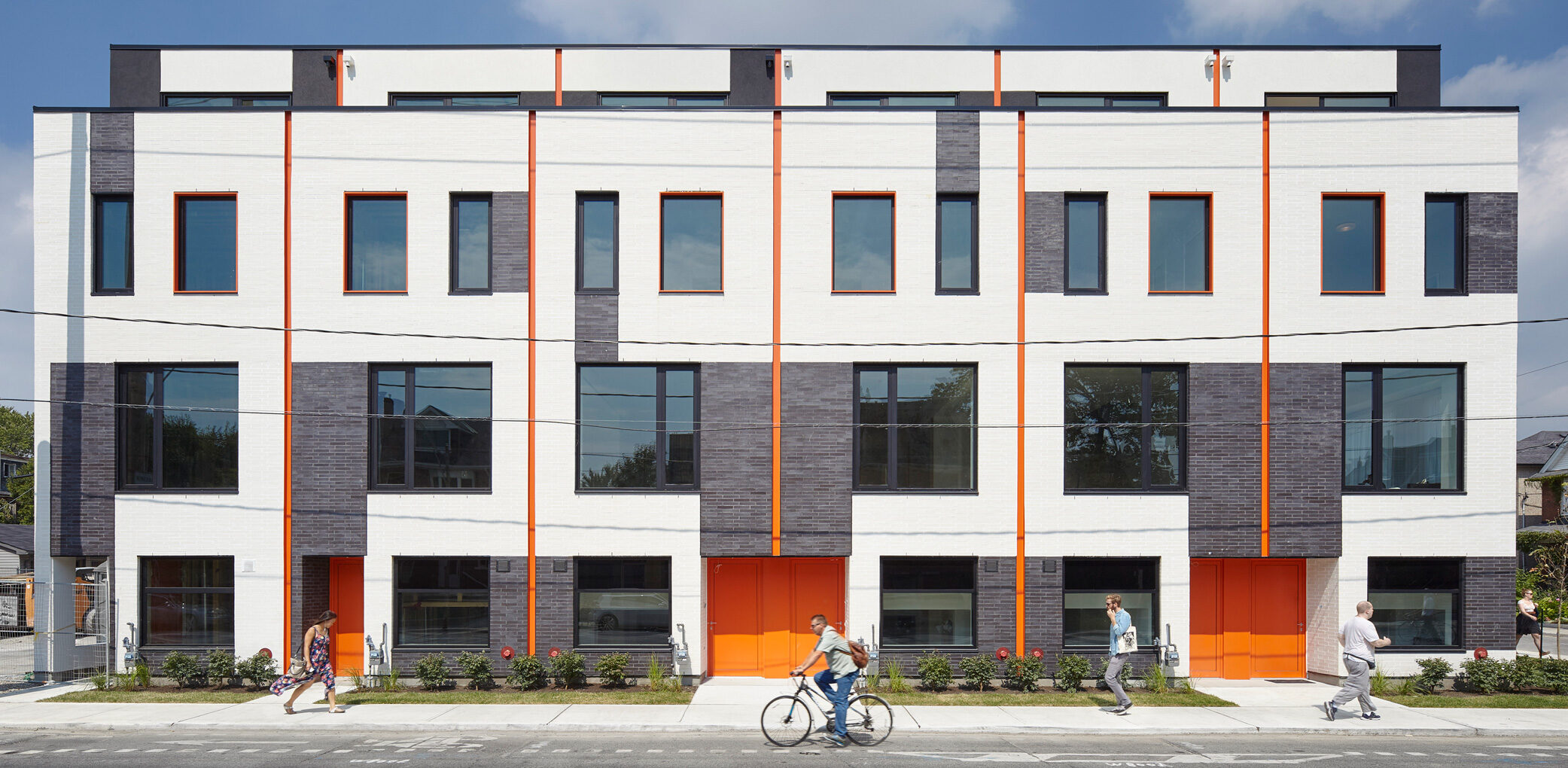 With its colourful, graphic façade, this townhouse development is a strategic infill project that has come to define this stretch of Harbord Street in Toronto's west end.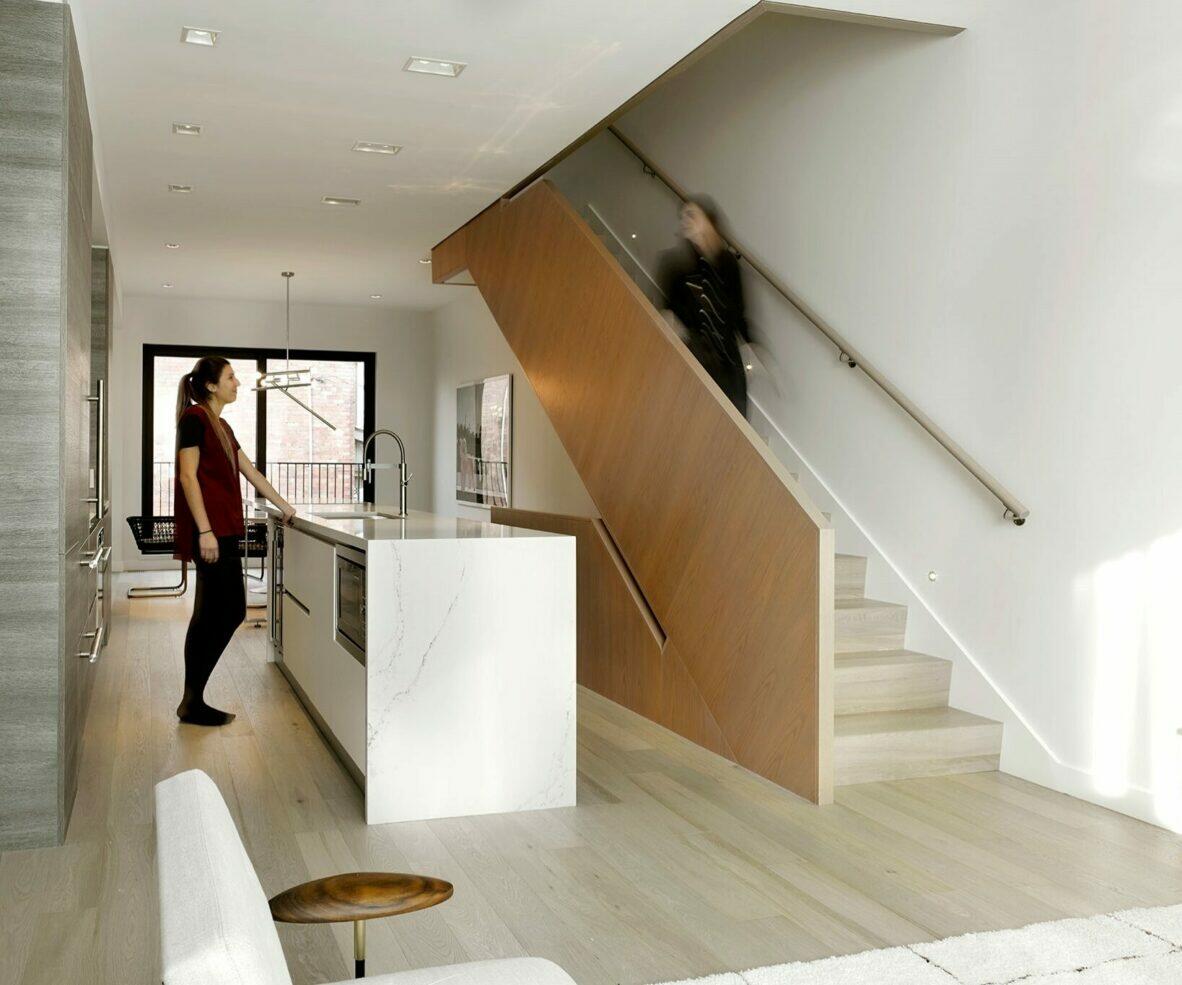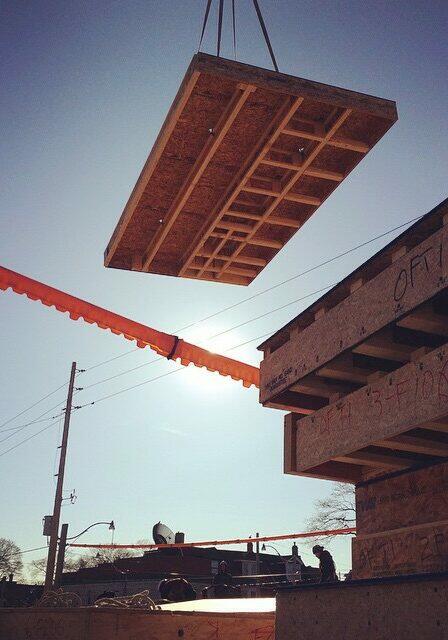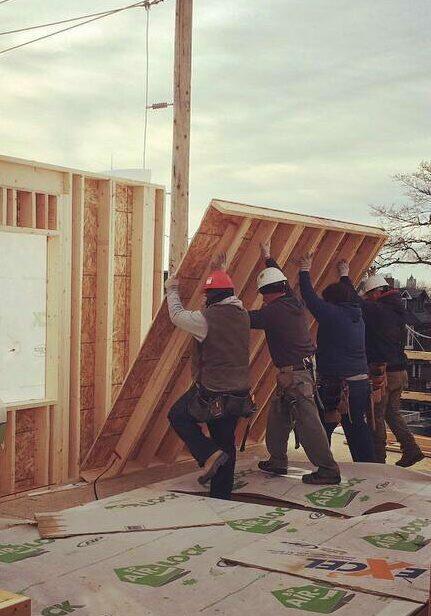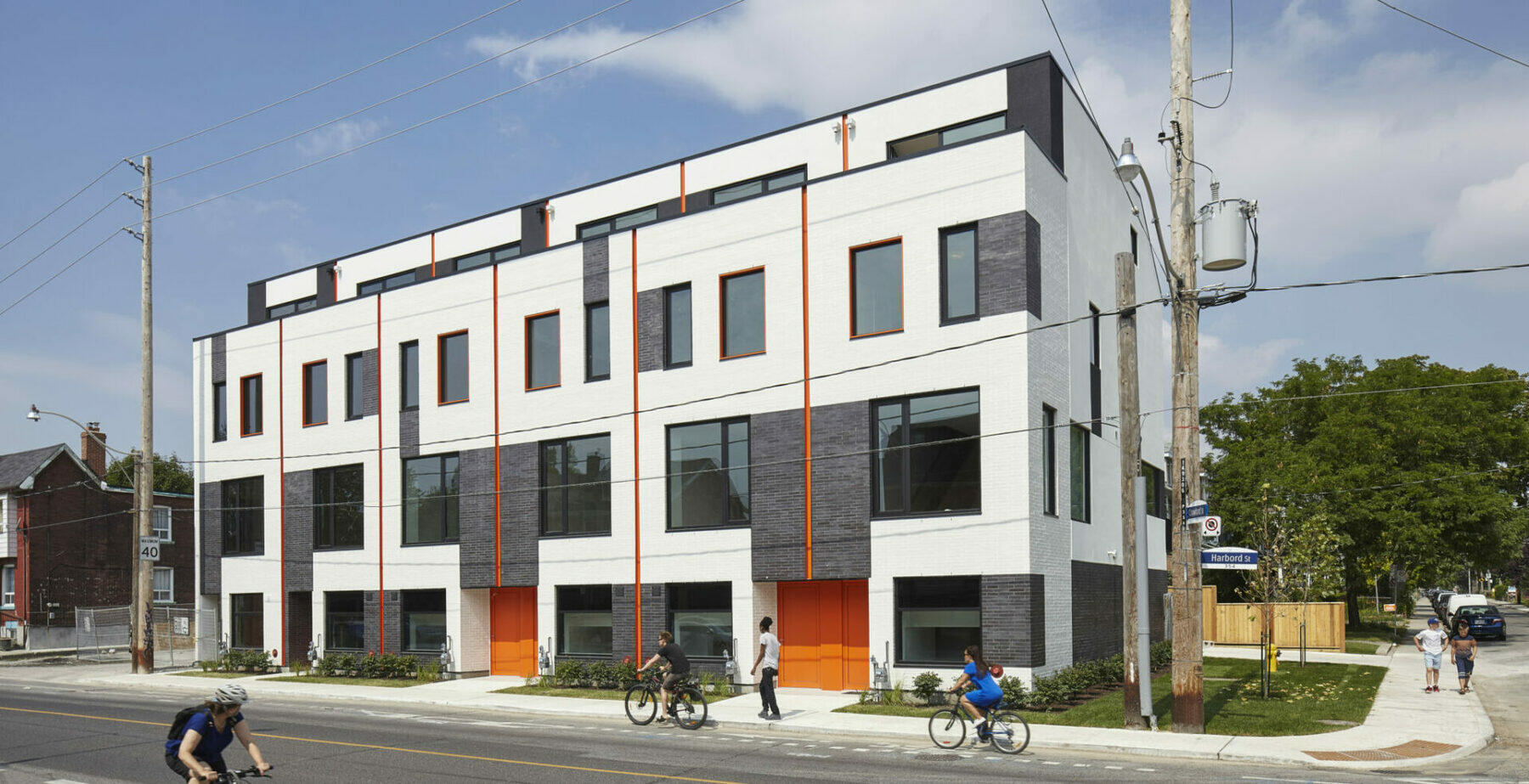 Located on a site previously occupied by a gas station, Oben Flats Harbord Towns is an infill project in Toronto's Bickford Park that establishes thoughtful conventions for townhouse developments on tight urban sites. 
Forging a distinctive street edge characterized by orthogonal geometries, the six-unit development comprises a dynamic addition to the variety of low-rise residential, commercial, and institutional building types along Harbord Street while remaining consistent in scale with existing residential housing stock in the area.
The use of colour — contrasting white and black brick with bright orange accents — creates a graphic façade that establishes Harbord Towns as a neighbourhood landmark. The interior is similarly sleek and streamlined: 2,000 sf of efficiently planned and abundantly lit living spaces are distributed across four levels. Although the front of the building comes right up to the property line at grade, our design ensures residents' privacy is maintained. The main entry, garage, and office occupy the lowest level, while the communal spaces begin one floor up, allowing for large windows off the living room, facing the street. Two bedrooms, a bathroom, and laundry facilities occupy the third level, with a large private ensuite bedroom on the top floor.
Rich, natural materials predominate: a sculptural stair made from oak panels matches the stained oak floors and handrails. Custom kitchen and bathroom cabinets also feature an oak finish and are complemented by porcelain floor tiles and quartz countertops.
We also prioritized the integration of usable outdoor spaces: a rear balcony adjacent to the main-floor dining room encourages meals to be taken al fresco while a south-facing terrace off the top-floor bedroom ensures opportunities for private outdoor relaxation. This connection to the outdoors is also emphasized through skylights and large windows that strategically carve out views of the neighbourhood and skyline.
Importantly, we employed prefabricated, panelized components, including walls, floors, and roofs, which were factory-built, flat-packed, and trucked directly to site, enabling all framing to be erected efficiently and thereby expediting construction and minimizing waste. 
Images: A-Frame Studio
Type
Multi-unit + Mixed-Use
Team
Atkins + Van Groll (Structural), HVAC Design Ltd (Mechanical), Politis Engineering Inc (Civil), Vertechs Design (Landscape), Eldico Group (Contractor)