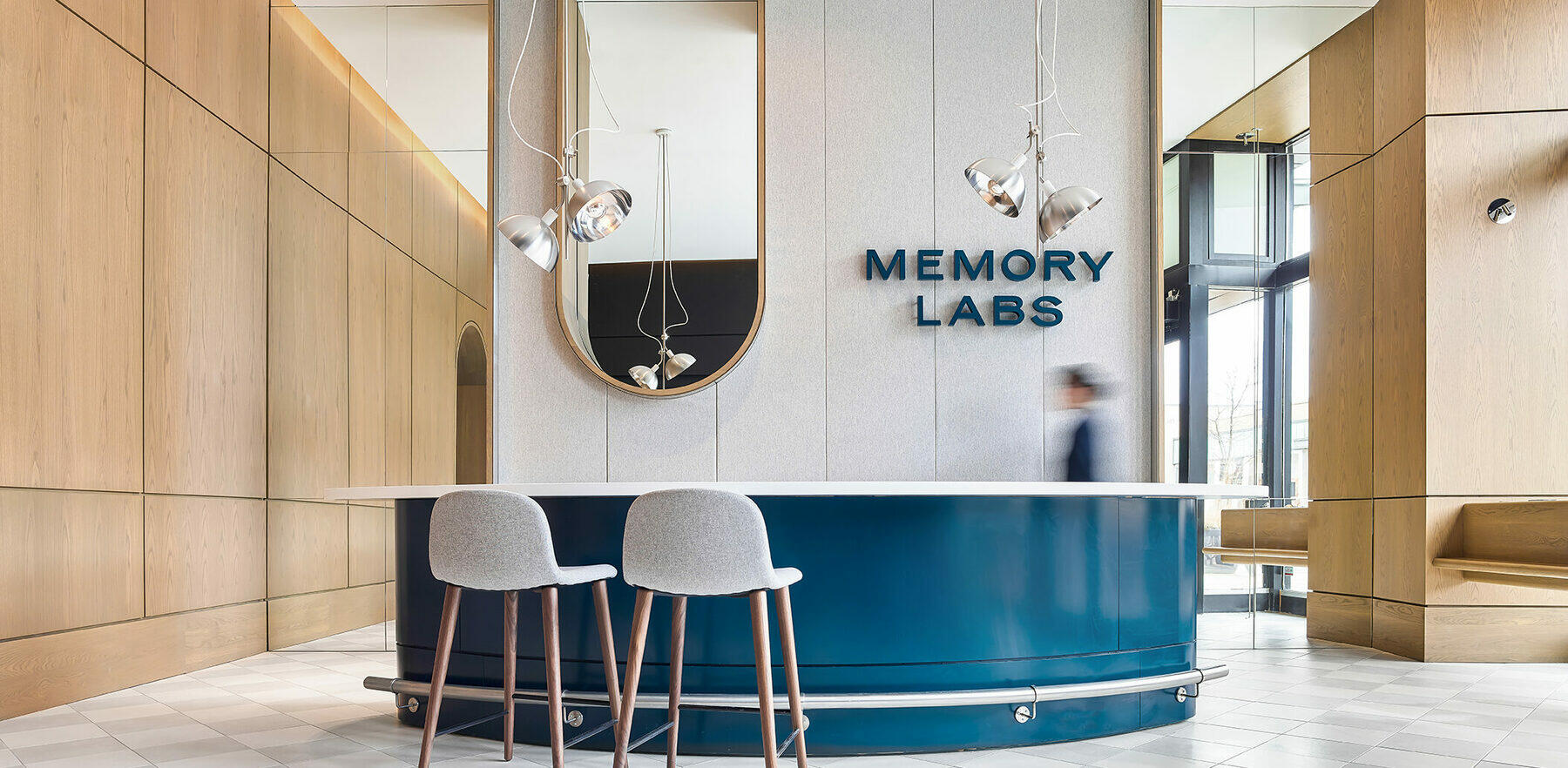 Our design for a start-up retail concept that digitizes legacy photographs and videos uses colours, textures, and shapes to create a memorable environment that evokes the company's mission and identity.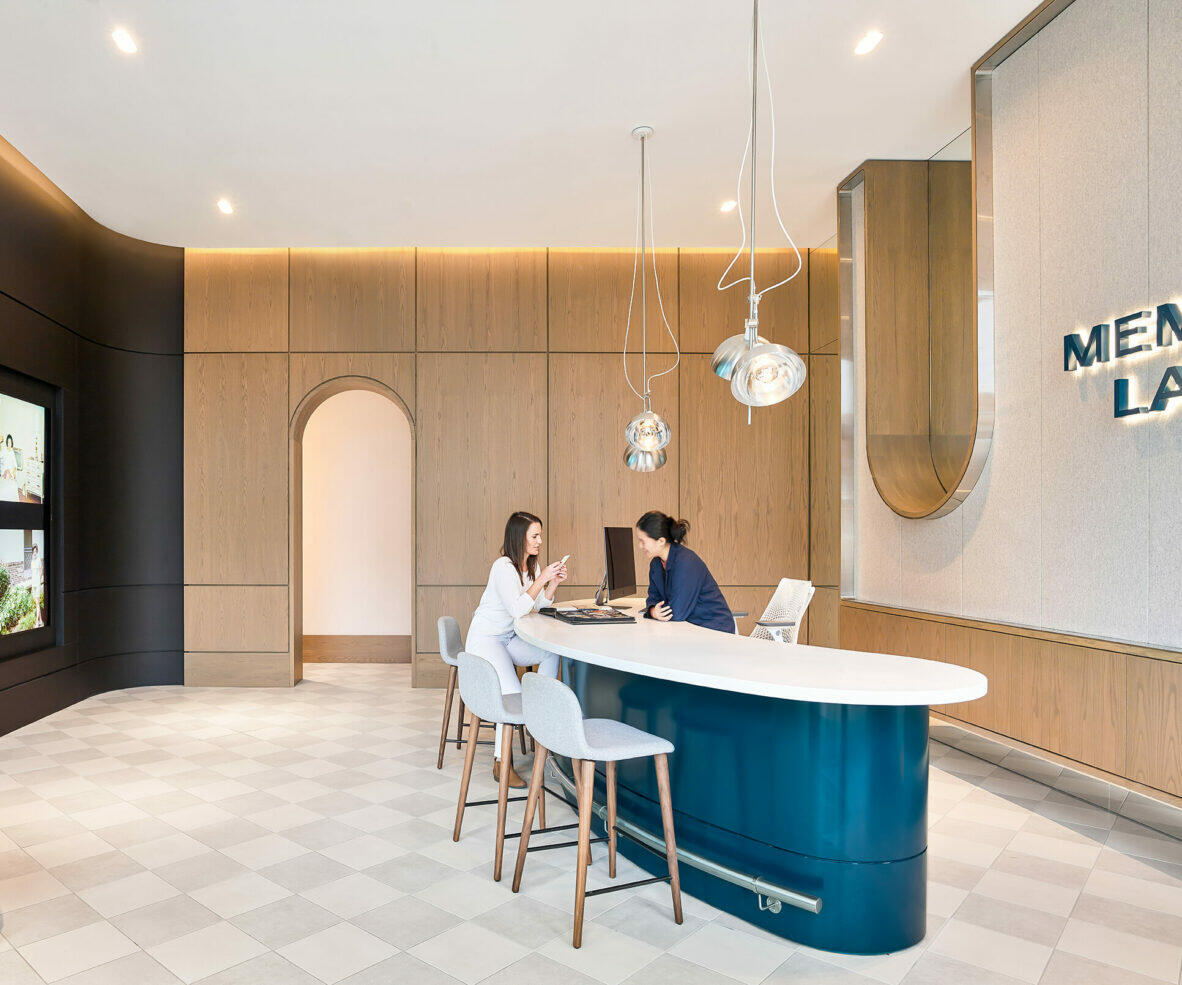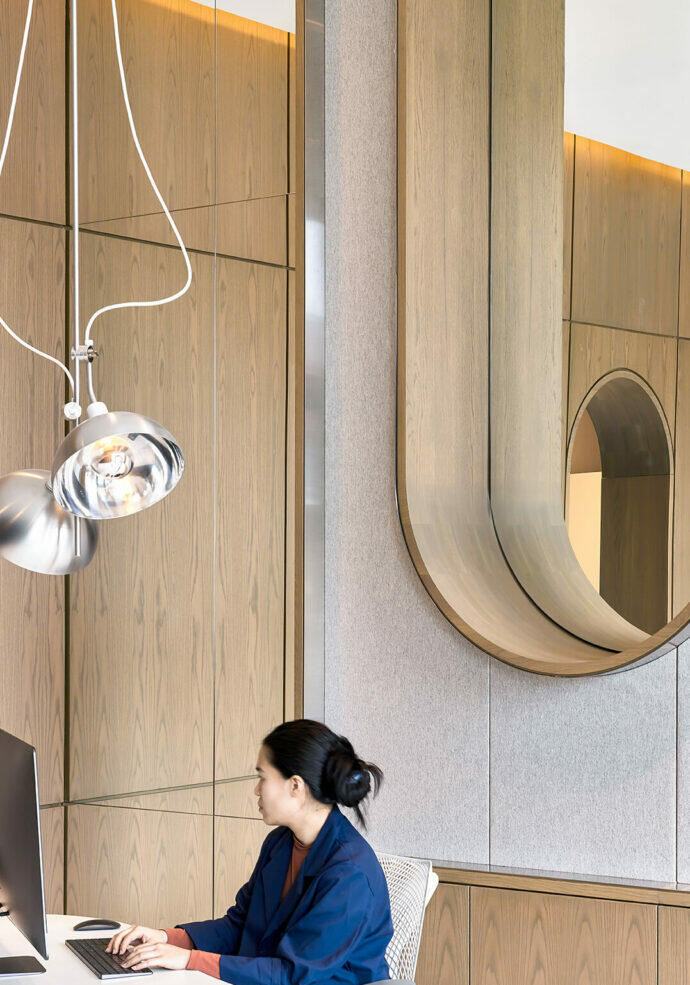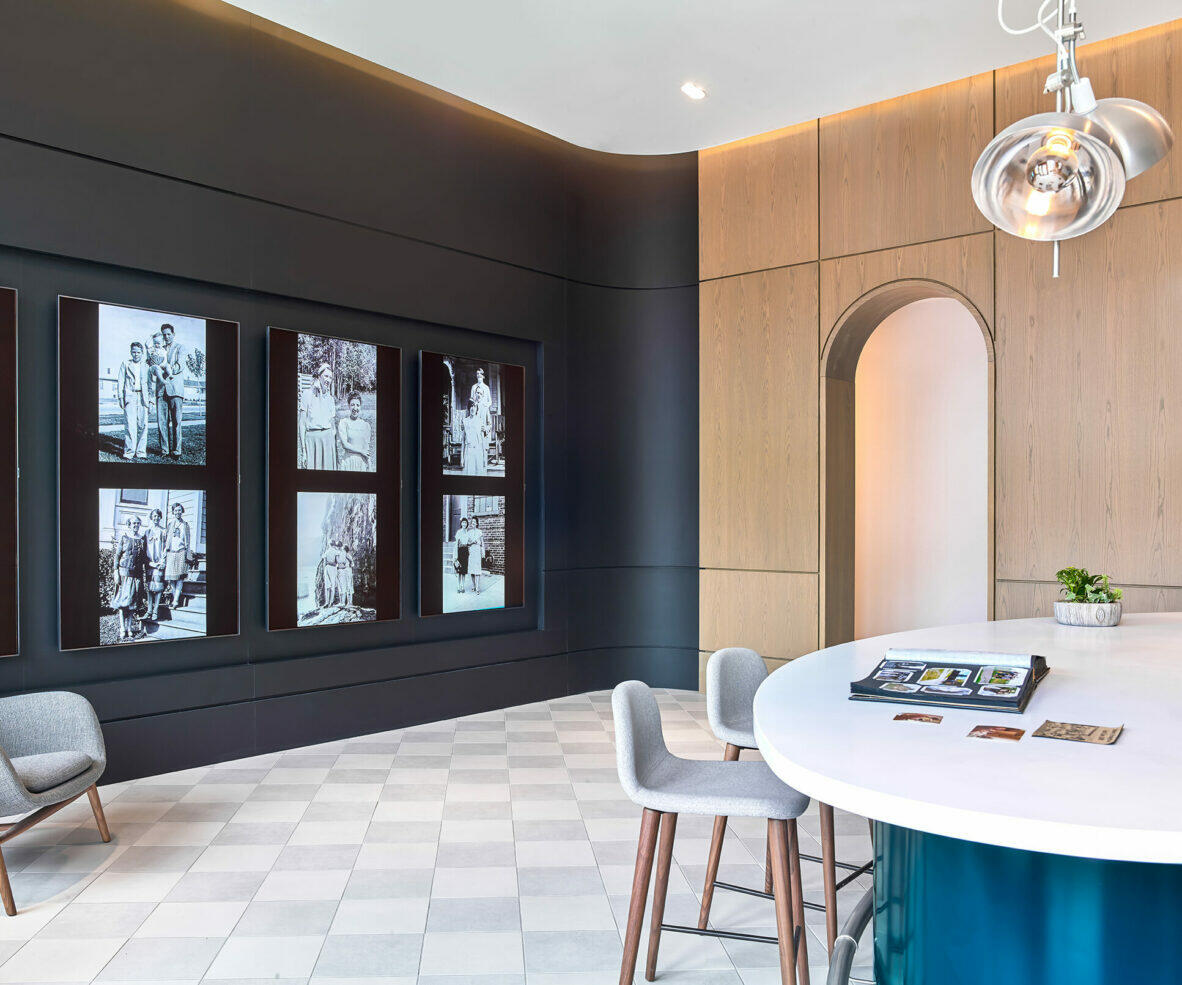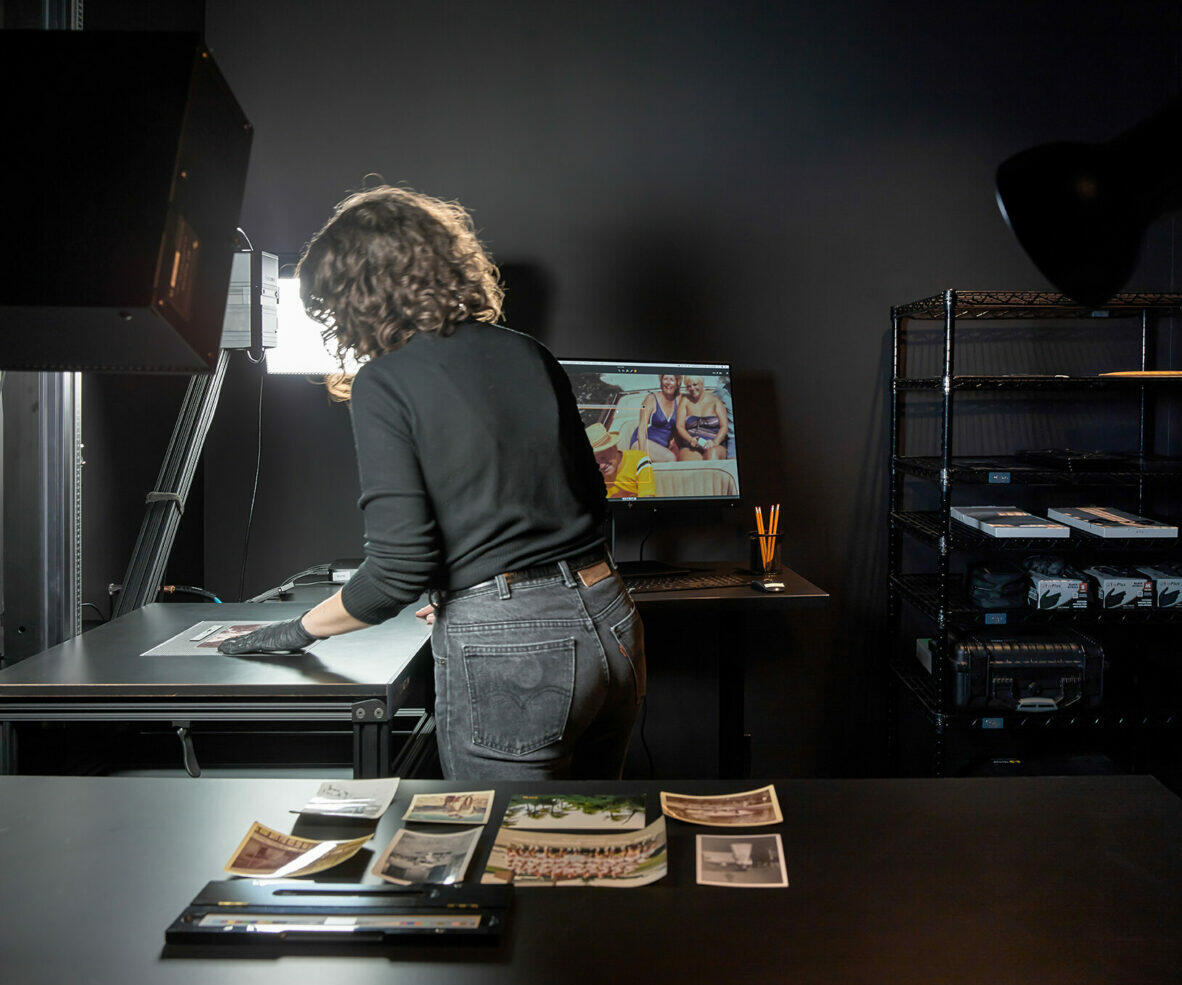 For its first-ever storefront in Canada's largest open-air mall, Memory Labs commissioned Superkül to design a space that would distinguish its presence and reflect its services — the digitization of legacy photographs, videos, and other media using museum-grade techniques — through form, materiality, and colour. 
As a direct-to-consumer startup with no prior brick-and-mortar locations, Memory Labs worked intimately with our team to co-create a design and overall program that prioritizes aesthetics, comfort, and functionality.
The program includes four distinct components: retail, office, production labs, and back-of-house services. Throughout the retail space, we used a high-contrast palette in conjunction with hard materials — porcelain and white oak millwork — as well as soft grey fabrics to create an atmosphere that is at once memorable and evocative of the equipment used to preserve memories. As such, we deployed a variety of curvilinear forms to conjure the circular geometries of camera lenses, rings, and dials. The custom-fabricated bean-shaped service counter, whose steel base was powder-coated in the company's distinctive blue, extends this motif while a pair of Superkül-designed stainless steel pendant light fixtures hanging above recall vintage camera flash bulbs.
The space is punctuated by an arched portal leading to the back-of-house and administrative areas. In order to accommodate the equipment and production facilities required to execute digitization processes, our design strategy gave special consideration to the optimal conditions required for lighting and ventilation.
Images: Scott Norsworthy
Team
TMP (Mechanical), Hammerschlag & Joffe (Electrical), Prodigy Inc (Contractor), MTE (Cold Formed Metal Framing)