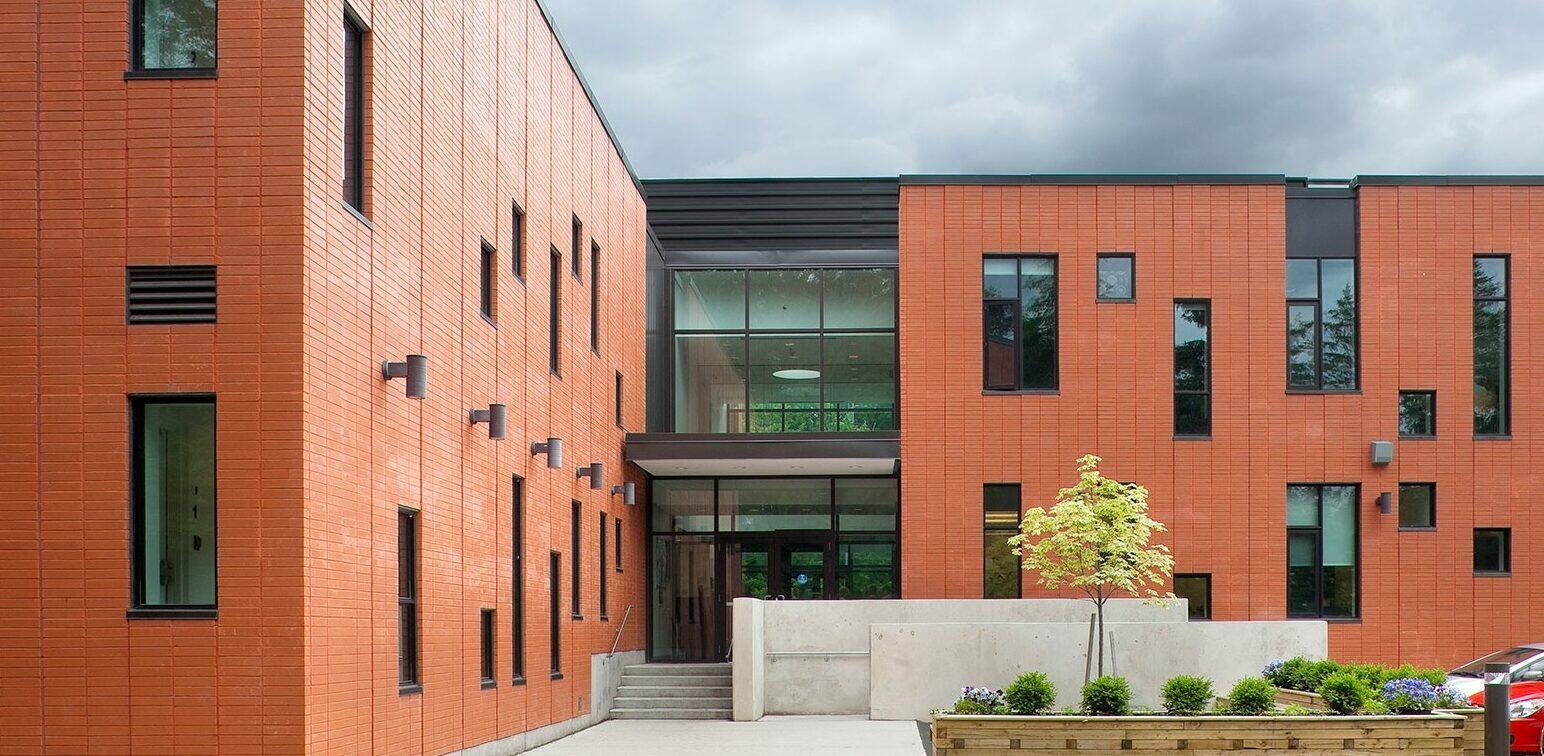 A bright and airy space for learning, Junior Academy forges strong connections to the surrounding neighbourhood through material choices and strategic sightlines to nature.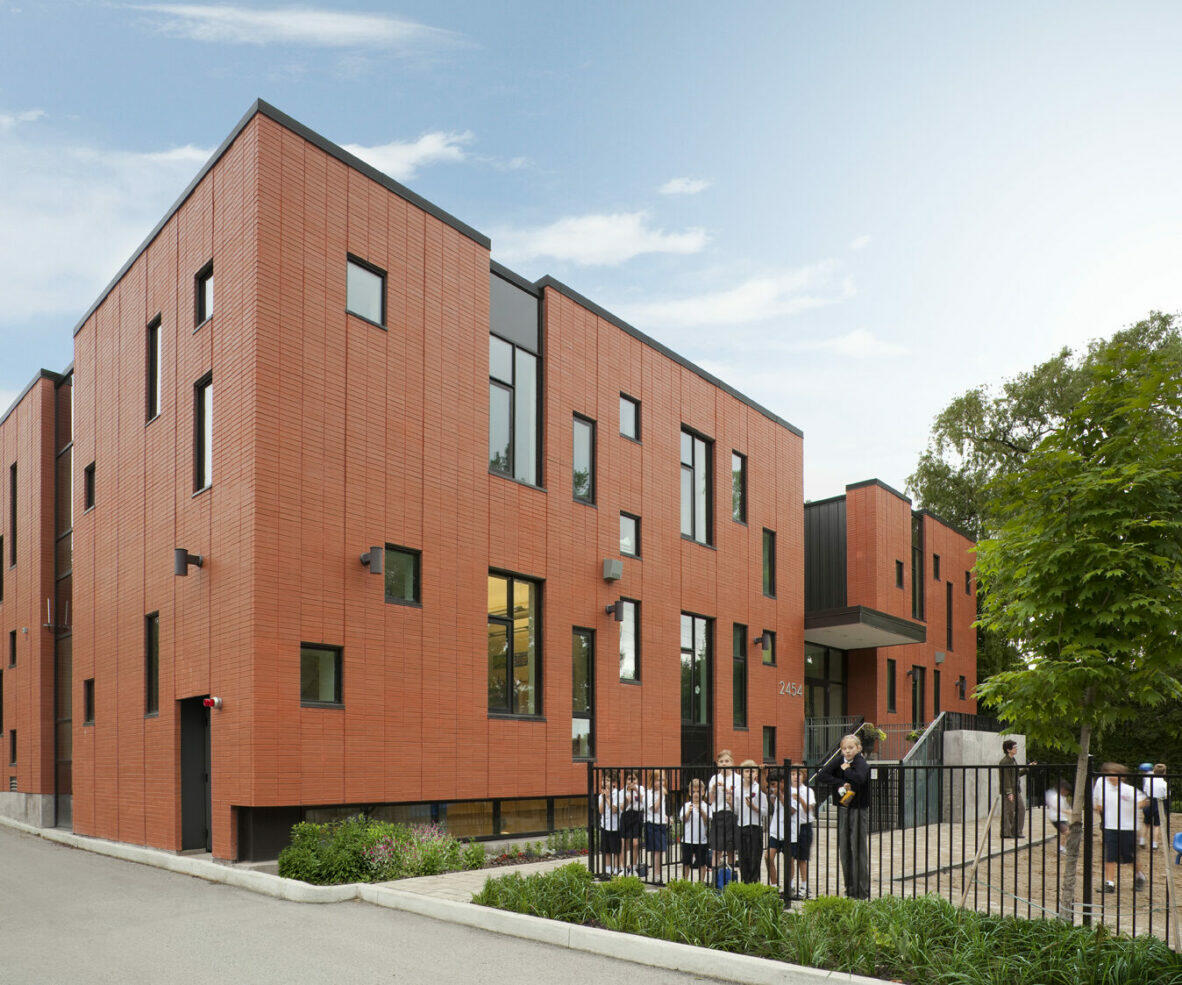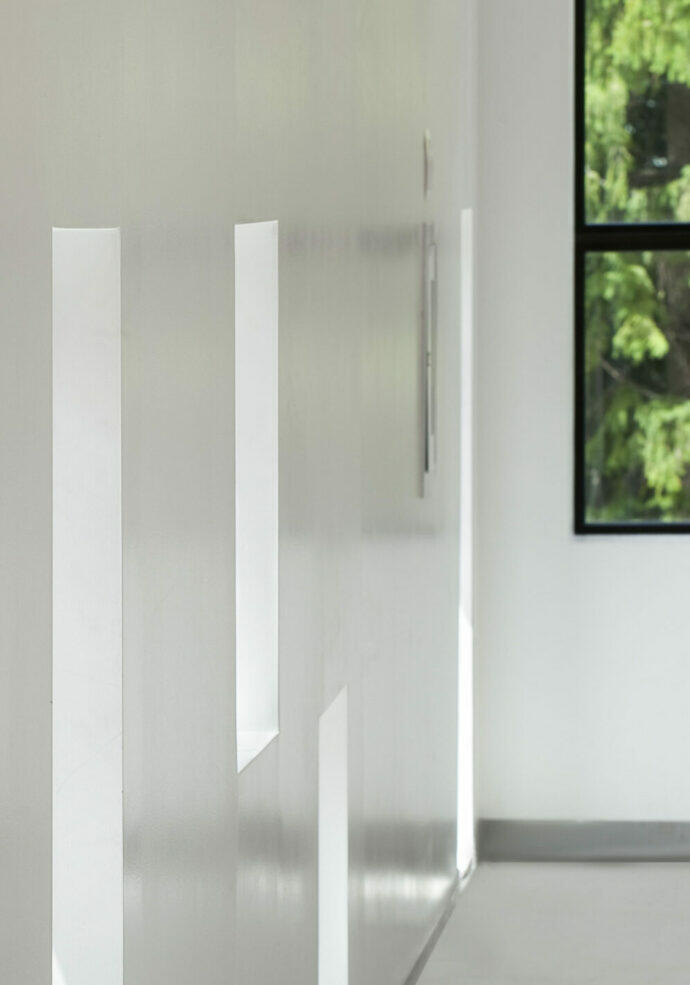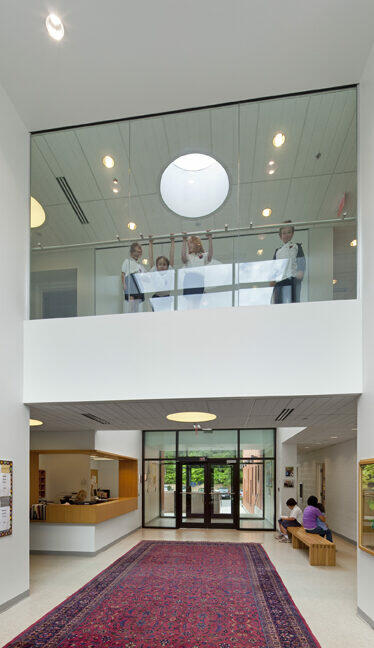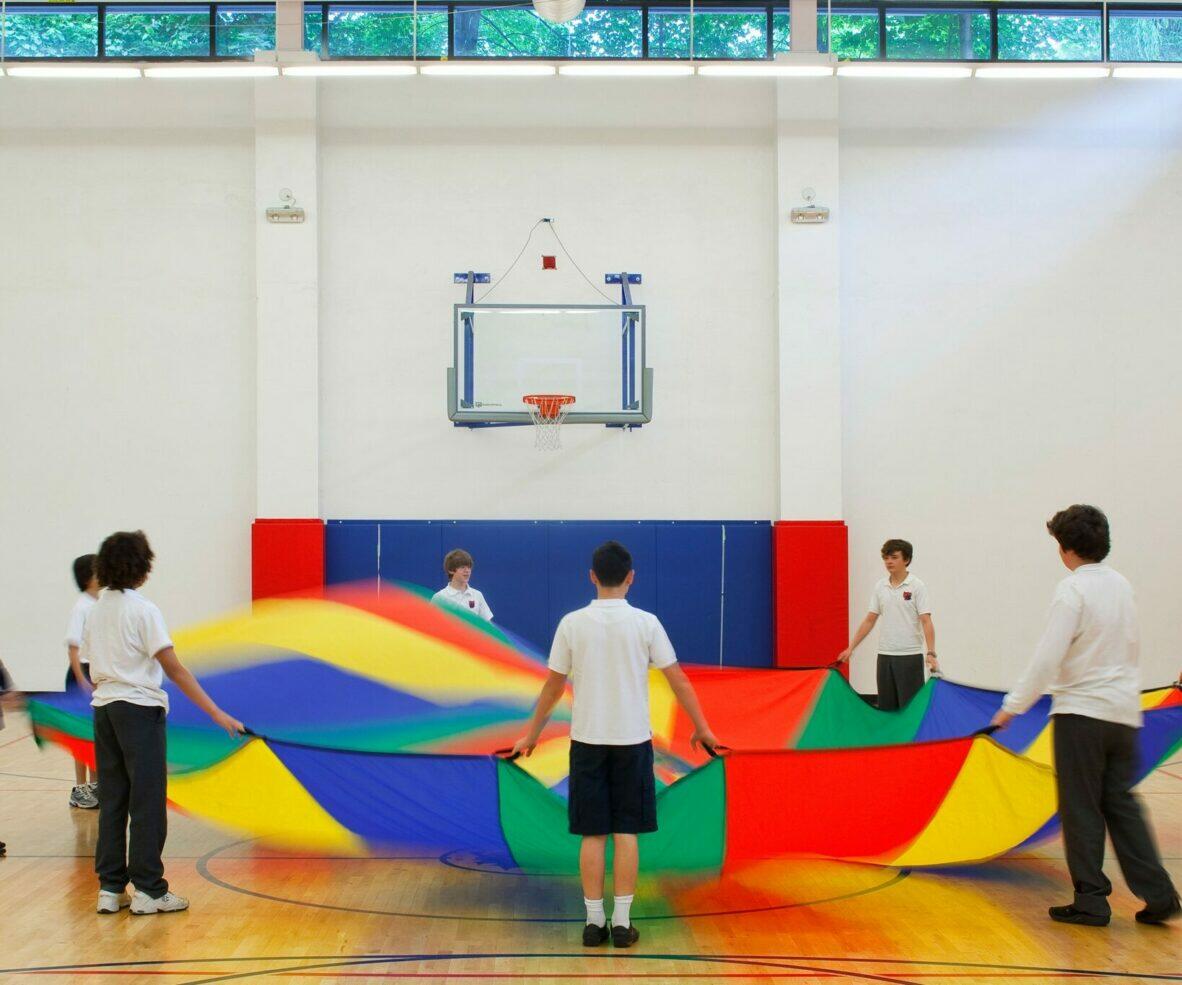 Built on the site of a former single-family home on Bayview Avenue in Toronto, Junior Academy (JK – Grade 8) is a 20,000 sf educational facility designed to support the co-ed school's pedagogical philosophy: helping students realize their academic potential while supporting their emotional and social development. 
The architectural design for Junior Academy is the culmination of diligent feasibility studies, strategic planning, and creative, context-driven solutions. Superkül was initially retained to evaluate the school's original Leaside property; however, we soon determined that the existing site was not sufficient to accommodate Junior Academy's growth plans. Once the current Bayview site was secured, we led the planning and Ontario Municipal Board processes as well as the design and construction, having devised a scheme that would achieve the program within the prescribed zoning envelope.
The school is located across the street from the rolling landscape of Windfields Estate — a heritage property that houses the Canadian Film Centre — and adjacent to landmark brick homes. The corridor and classroom design forges sightlines to the surrounding greenery, and we looked to the neighbouring architecture and its materiality as sources of inspiration. Clad in earth-red masonry, Junior Academy is a context-driven architectural statement characterized by bright, open, and airy learning and gathering spaces for students and staff. The design playfully distributes dark-bronze anodized windows across the façade, many of them operable, providing students with framed views, ample daylight, and passive ventilation.
With two storeys above grade and two below, the school sinks the gymnasium 25 ft underground to keep the overall building height low, which precluded the need to pursue any variances. Clerestory windows along the top of the foundation wall filter natural light into the sunken gymnasium and lower floor, while gymnasium heating and cooling loads are mitigated by its in-ground location.
By maintaining a small footprint, we were able to adhere to sustainable design principles and interventions, including the use of a high-efficiency mechanical system, low VOC finishes throughout, and direct/indirect fluorescent lighting. 
Images: Tom Arban
Team
Blackwell + Halsall (Structural)