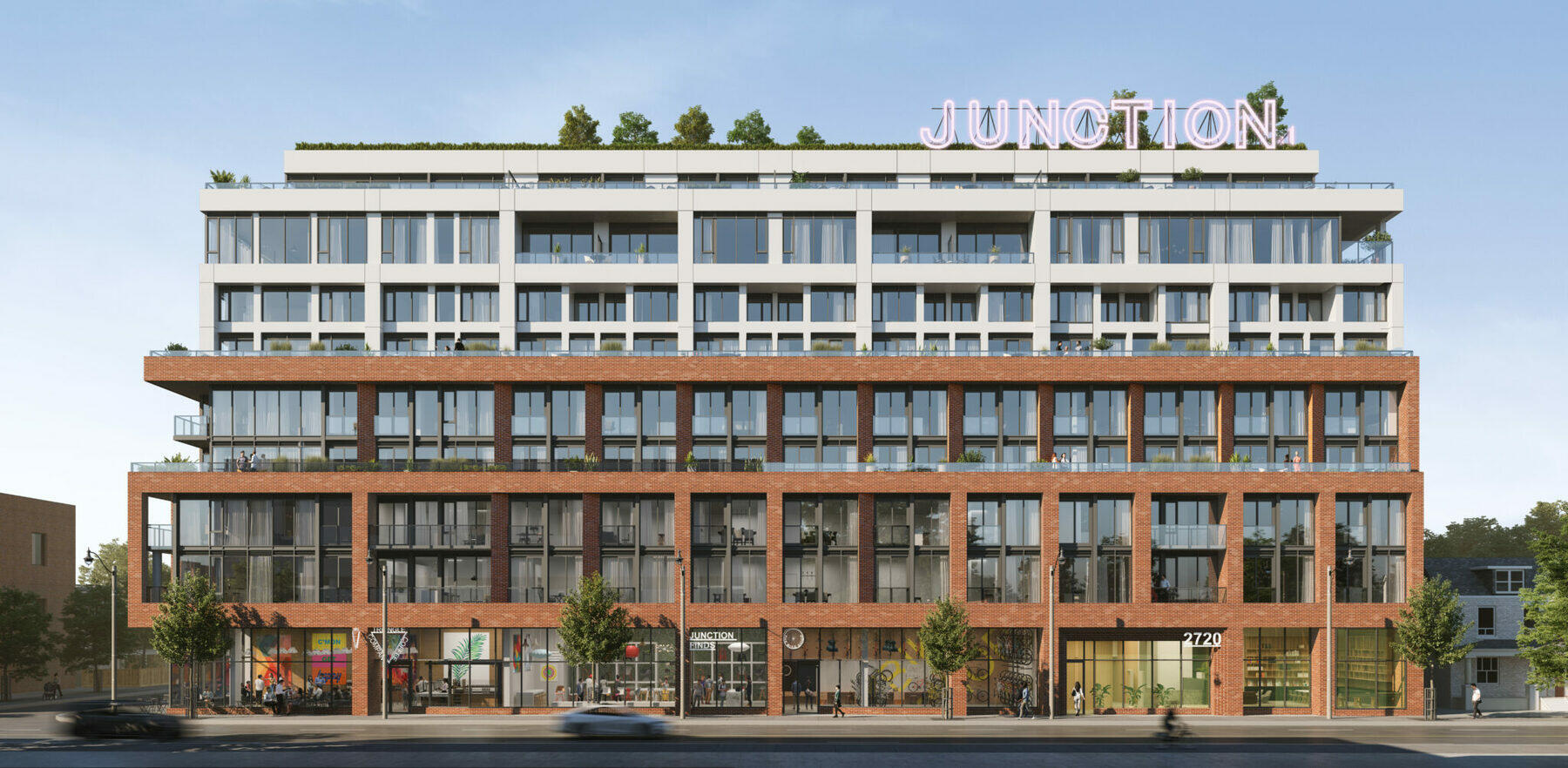 Standing at the gateway to Toronto's historic Junction neighbourhood, this nine-storey condominium offers a refreshing range of unit types and sizes within the context of human-scale, site-appropriate design.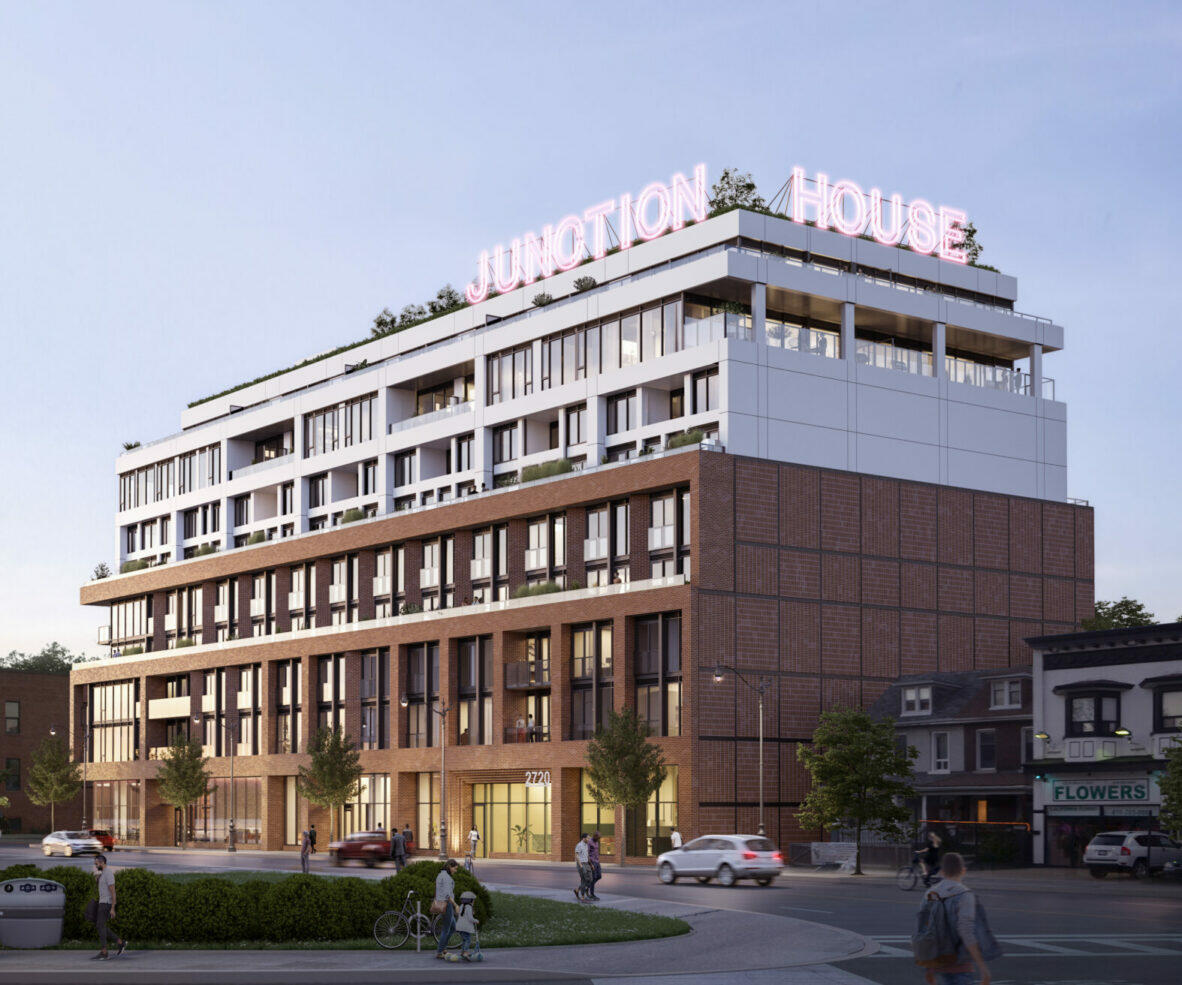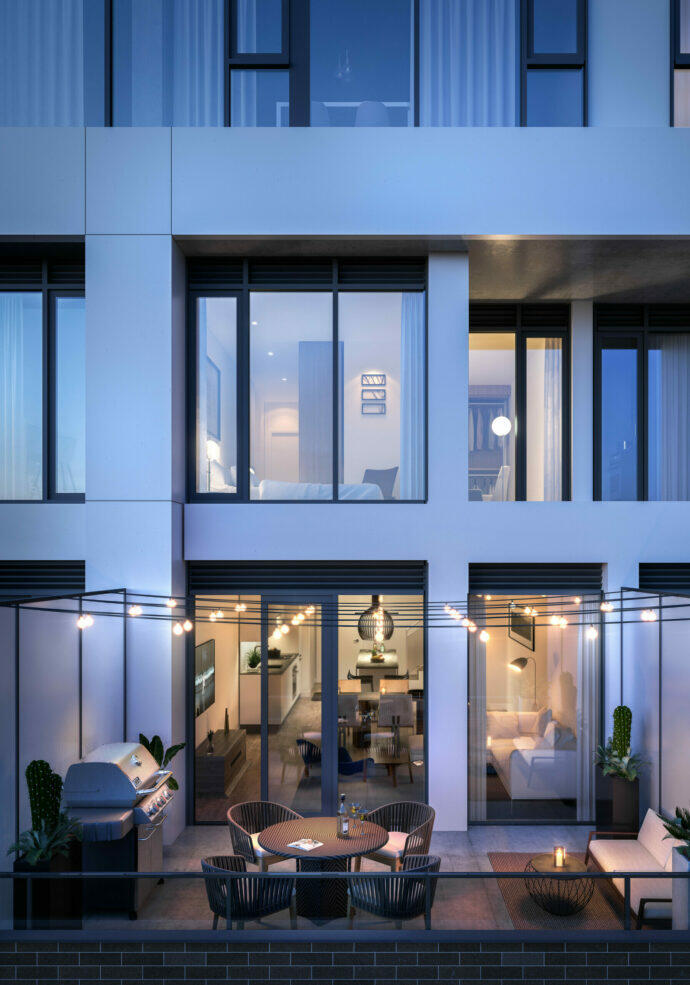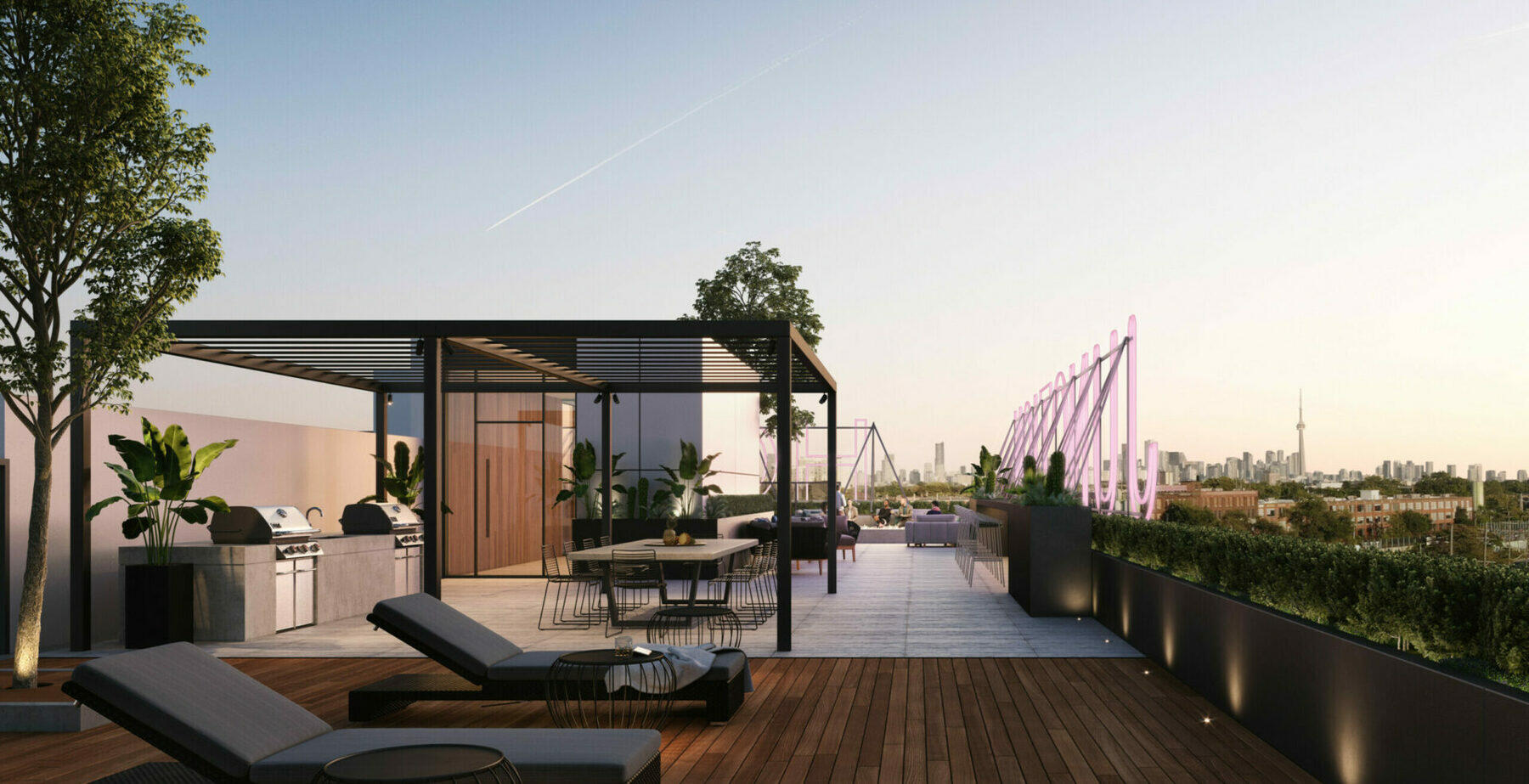 Junction House is a new beacon for a historic Toronto neighbourhood that has undergone a cultural and commercial renaissance over the last several years. This mid-rise condominium proposes a residential alternative to both house and high-rise, achieving critical density while contributing a context-sensitive addition to the existing urban fabric. 
Clad in an earthy red brick, the first five stories ground the building in the prominent materiality of the area's century-old buildings, whereas the uppermost floors transition to white aluminum panels, creating a sense of airiness as the architecture meets the cloud and sky above.
Junction House will bring 150 new residential units to Dundas Street West, including seven laneway townhouse suites. We designed a range of unit types and sizes to accommodate singles and couples as well as families and larger households that require more privacy and space. Several two-storey units on the upper floors feature mezzanines, offering soaring ceiling heights in a mid-rise context. In addition to providing two communal terraces, we integrated front patios into the townhouses and full and Juliette balconies into the units, enabling greater access to fresh air, sunlight, and views of the neighbourhood.
Fine-grain retail at grade ensures a continuously active street edge and contributes positively to the commercial life of the community. Space for over 150 bicycles encourages an environmentally friendly mode of transportation, with three floors of underground parking that can accommodate 63 vehicles.
Images: Norm Li
Type
Multi-Unit + Mixed-Use
Team
Stephenson Engineering (Structural), Trace Engineering (Mechanical + Electrical), Lithos Group Inc (Civil), DTAH (Landscape), WND Planning & Urban Design (Planning), LEA Consulting (Traffic), JE Coulter Associates Ltd (Noise + Vibration)