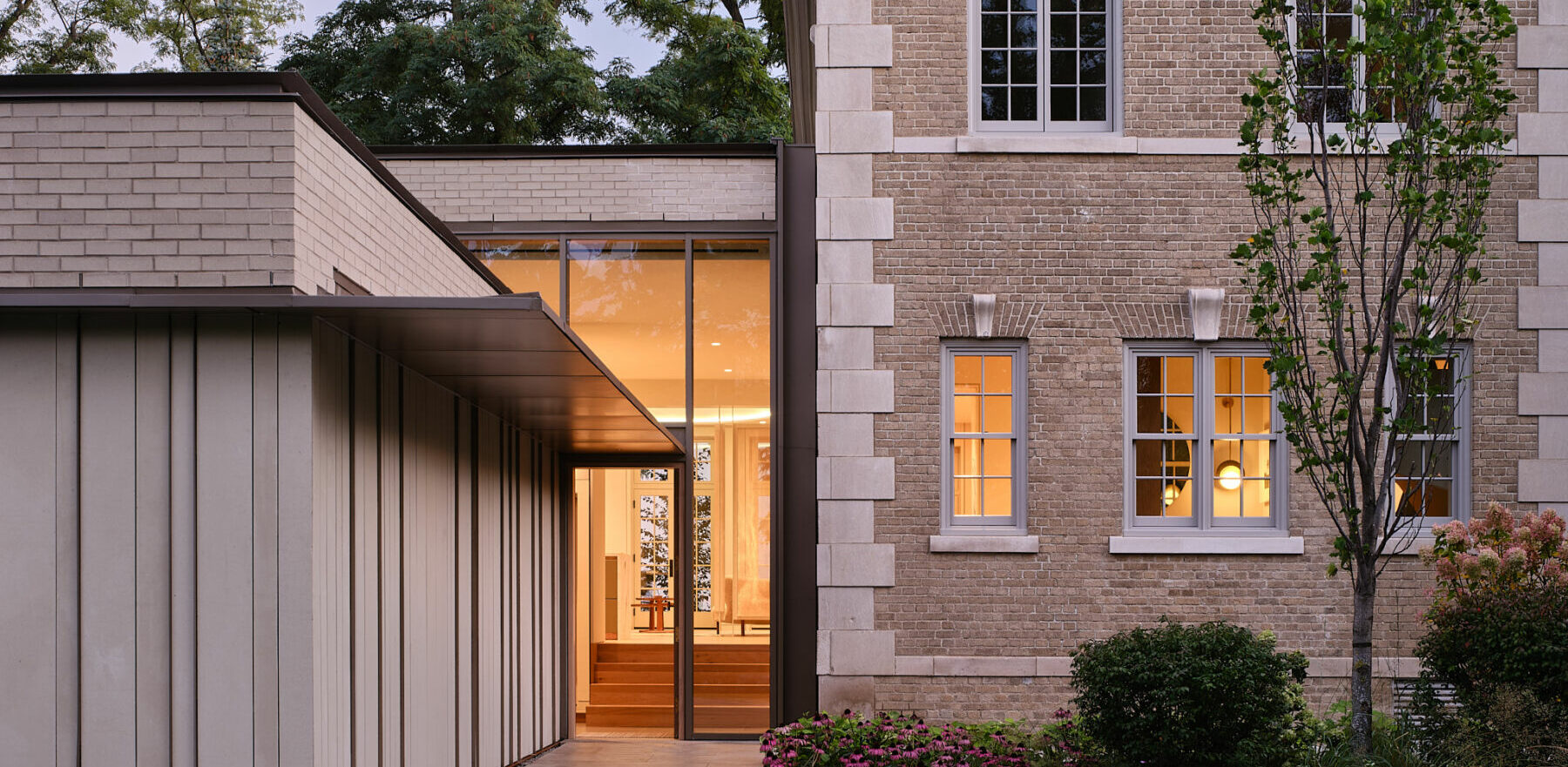 Our comprehensive updates and strategic additions to this majestic Edwardian home celebrate its original architectural spirit while introducing warmth, artistry, and improved efficiency and functionality to elevate daily life for a busy family of six.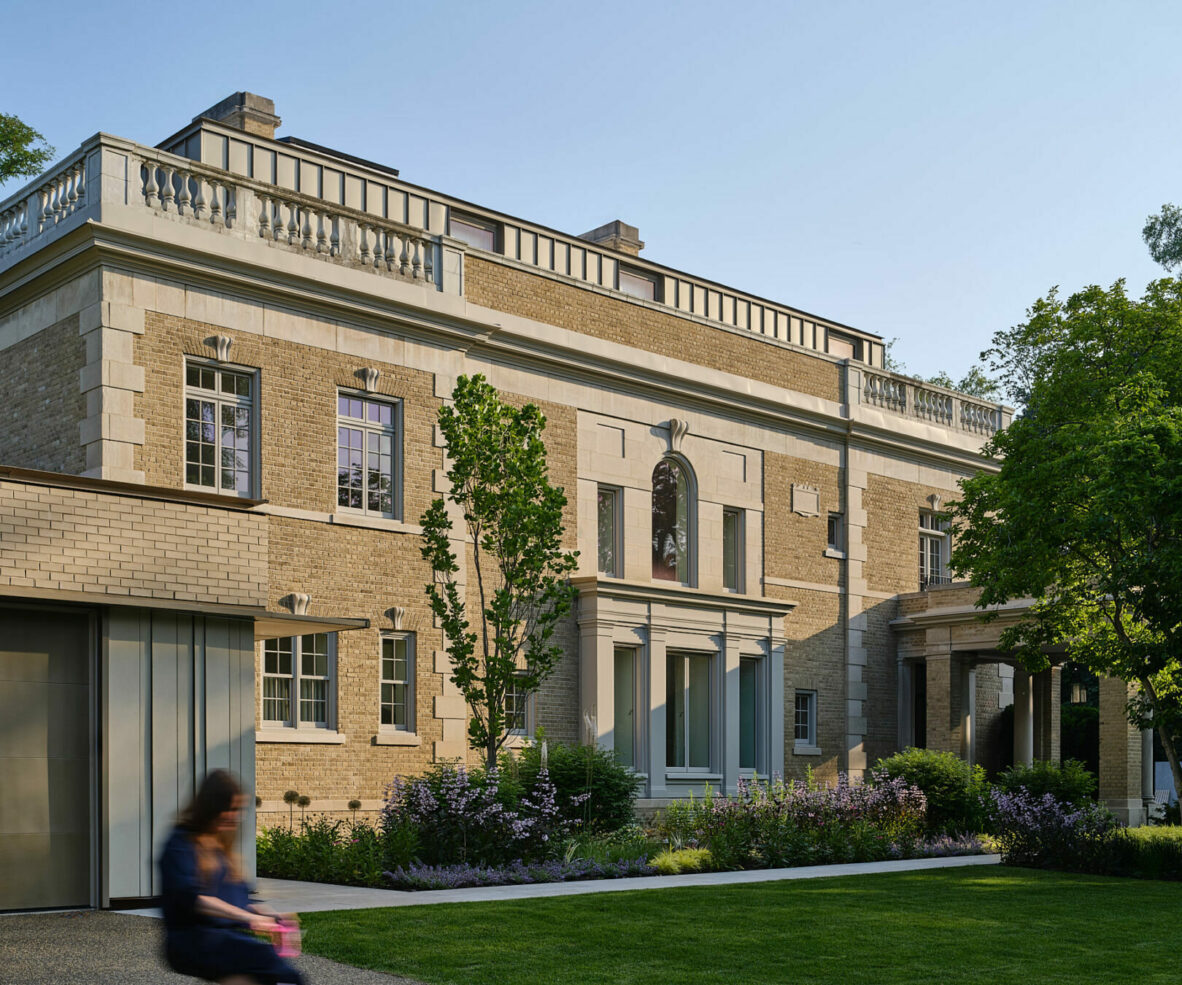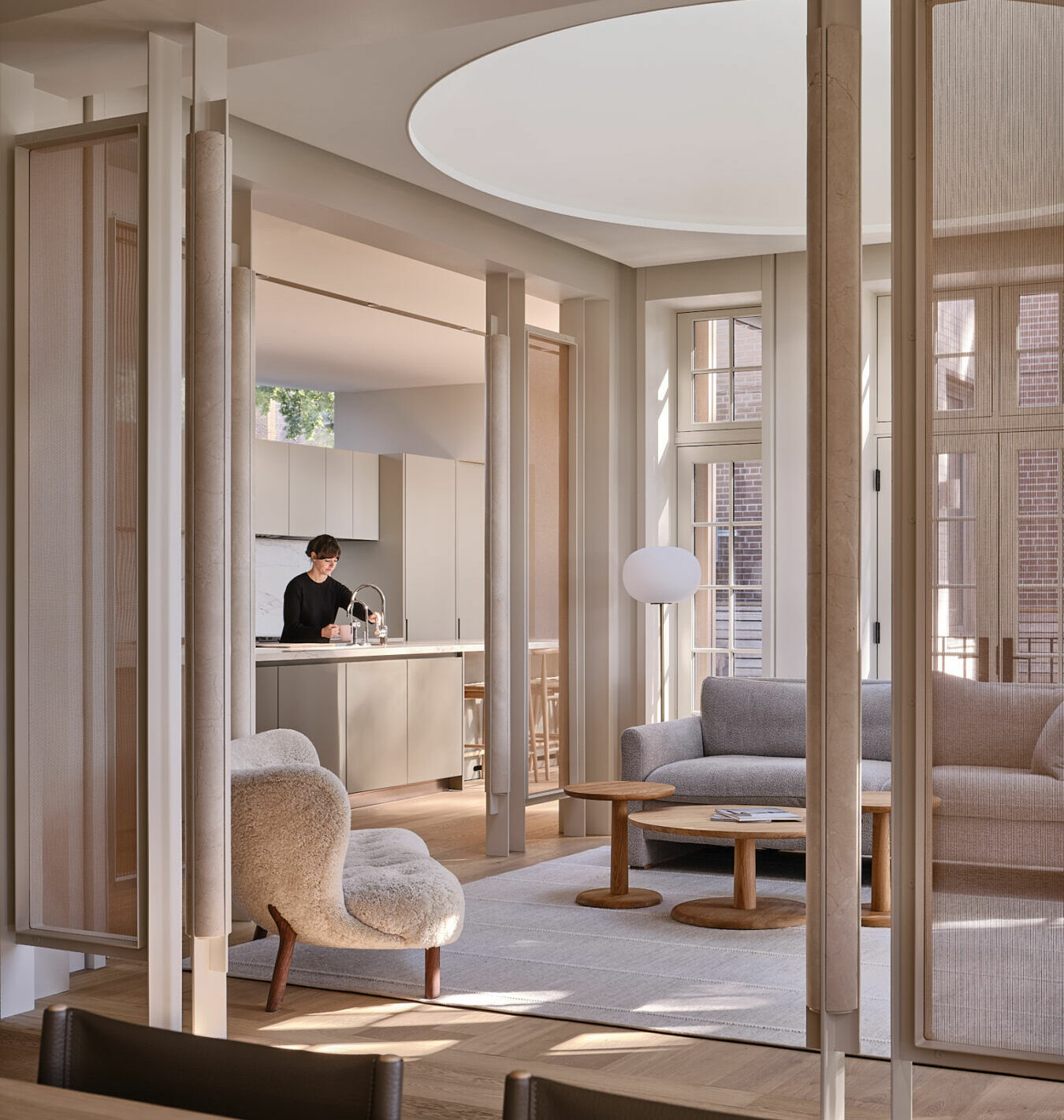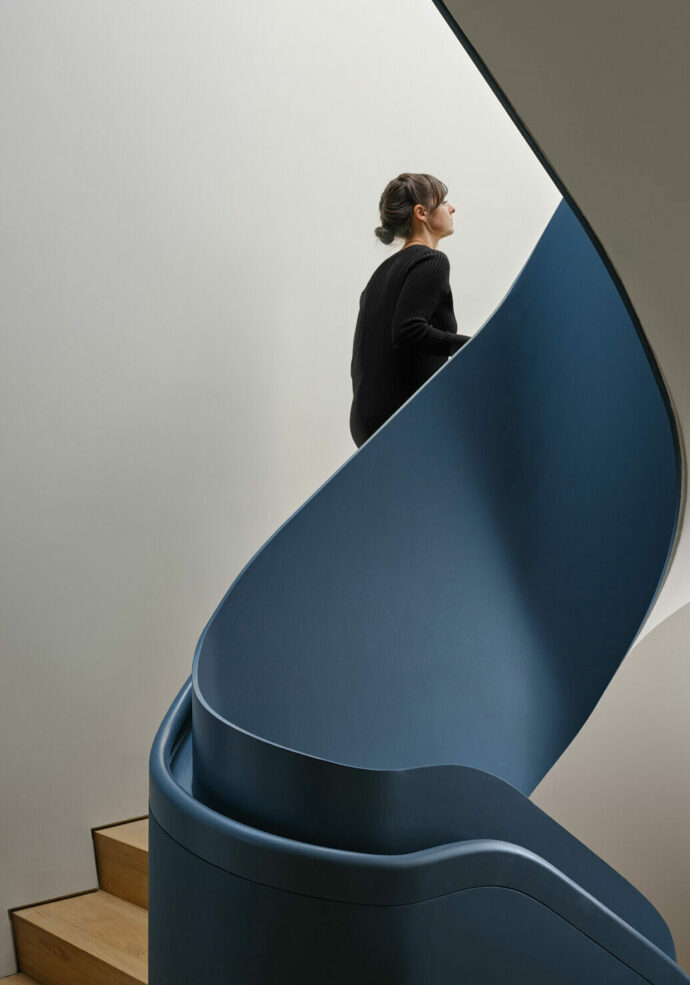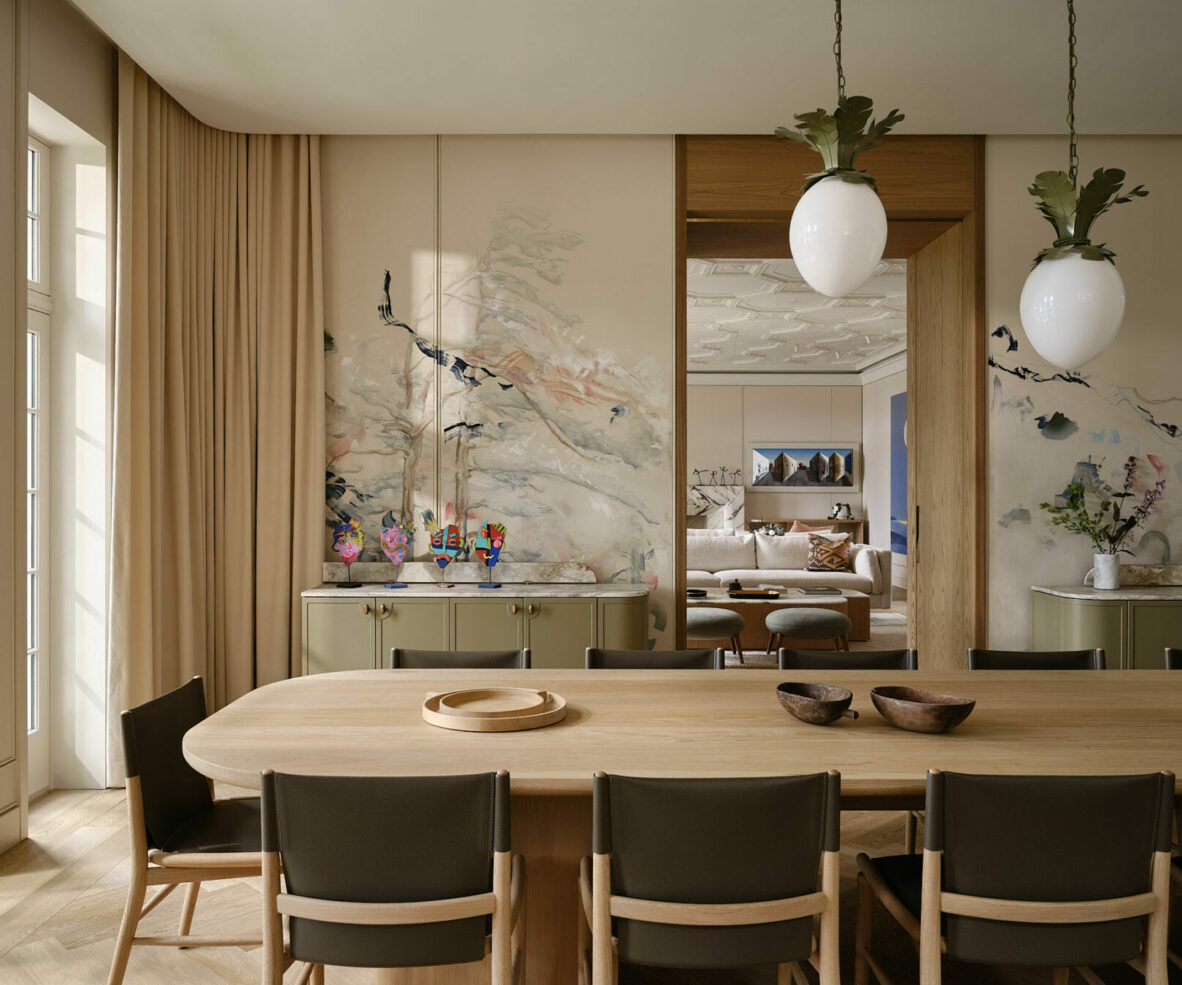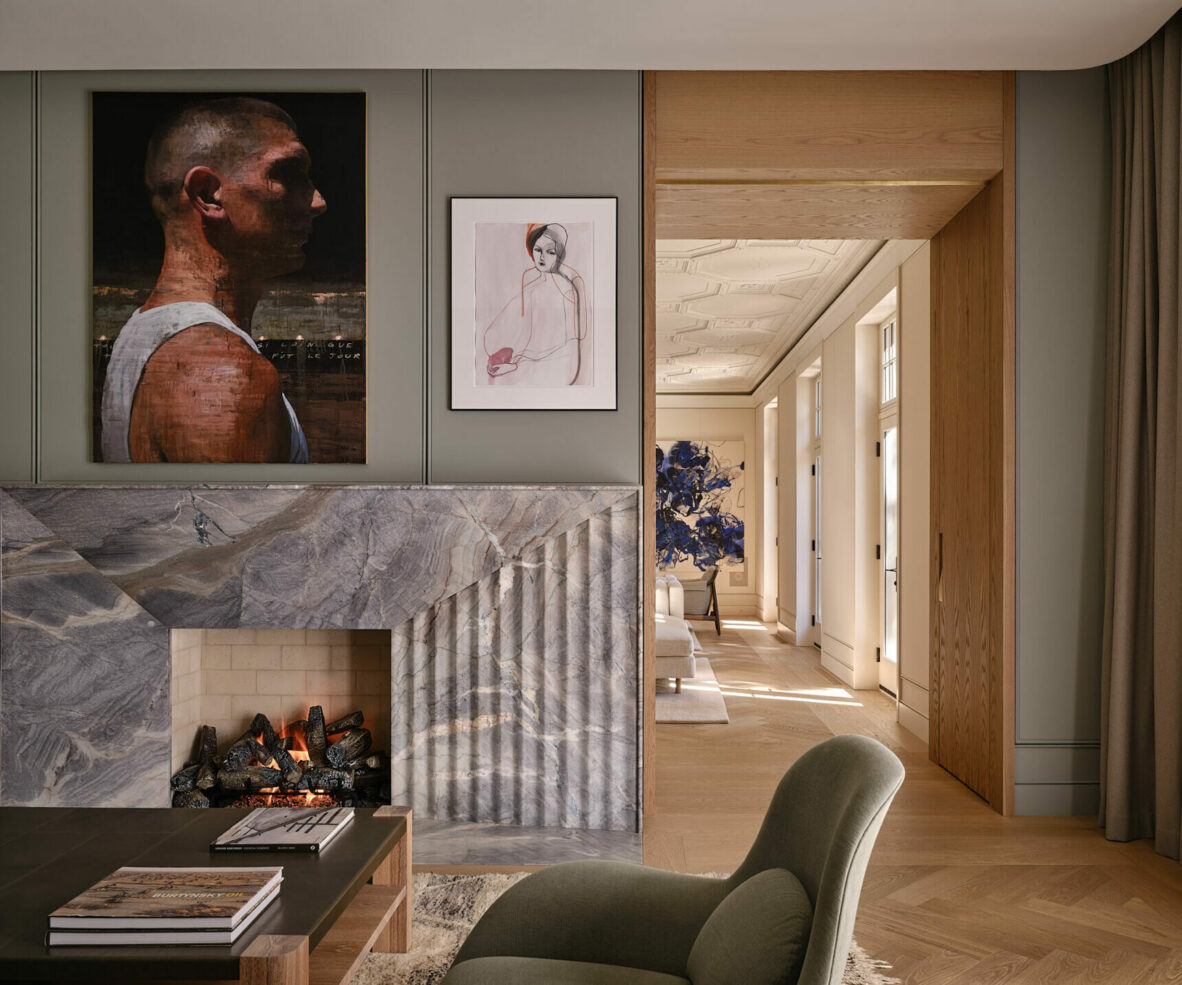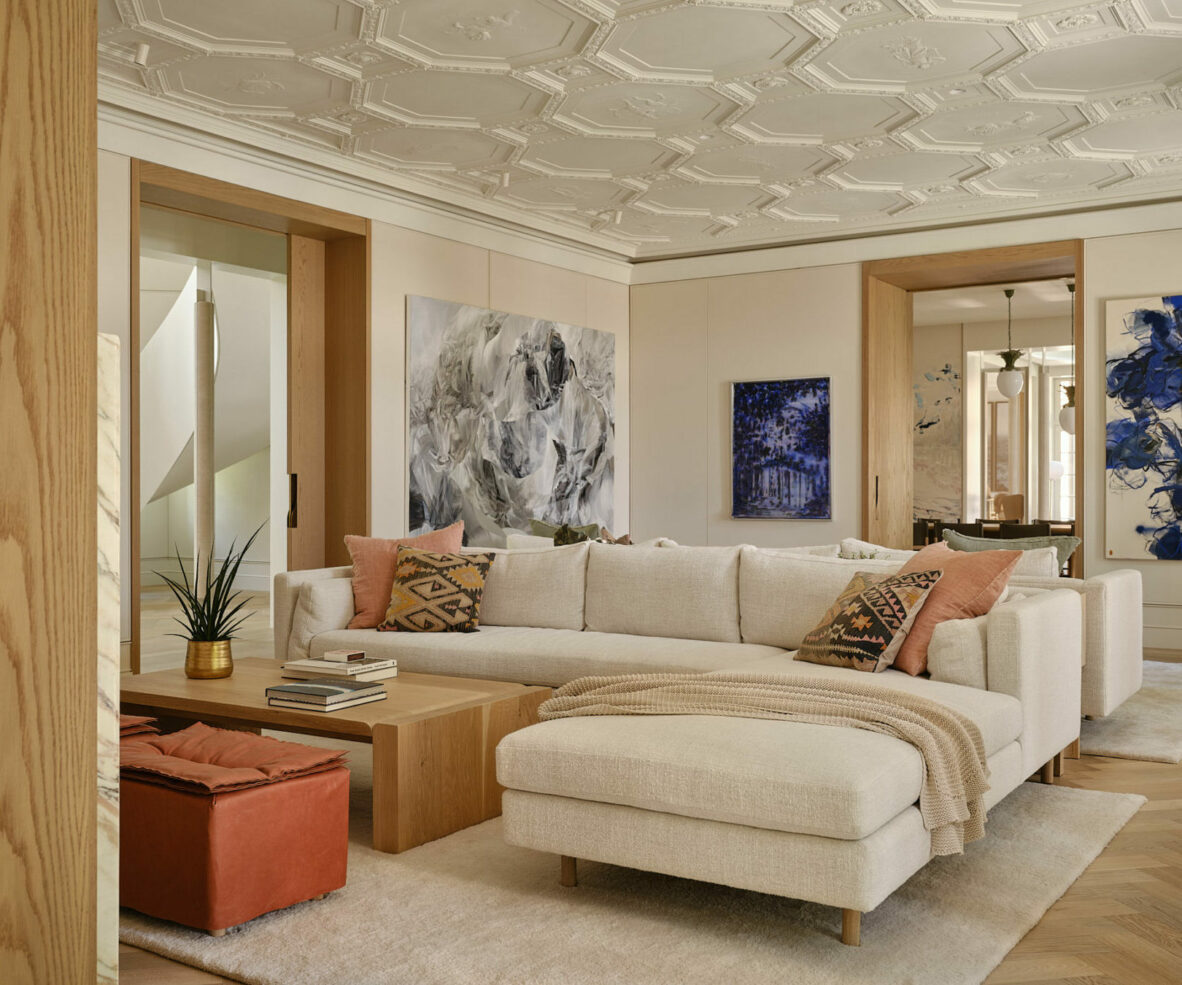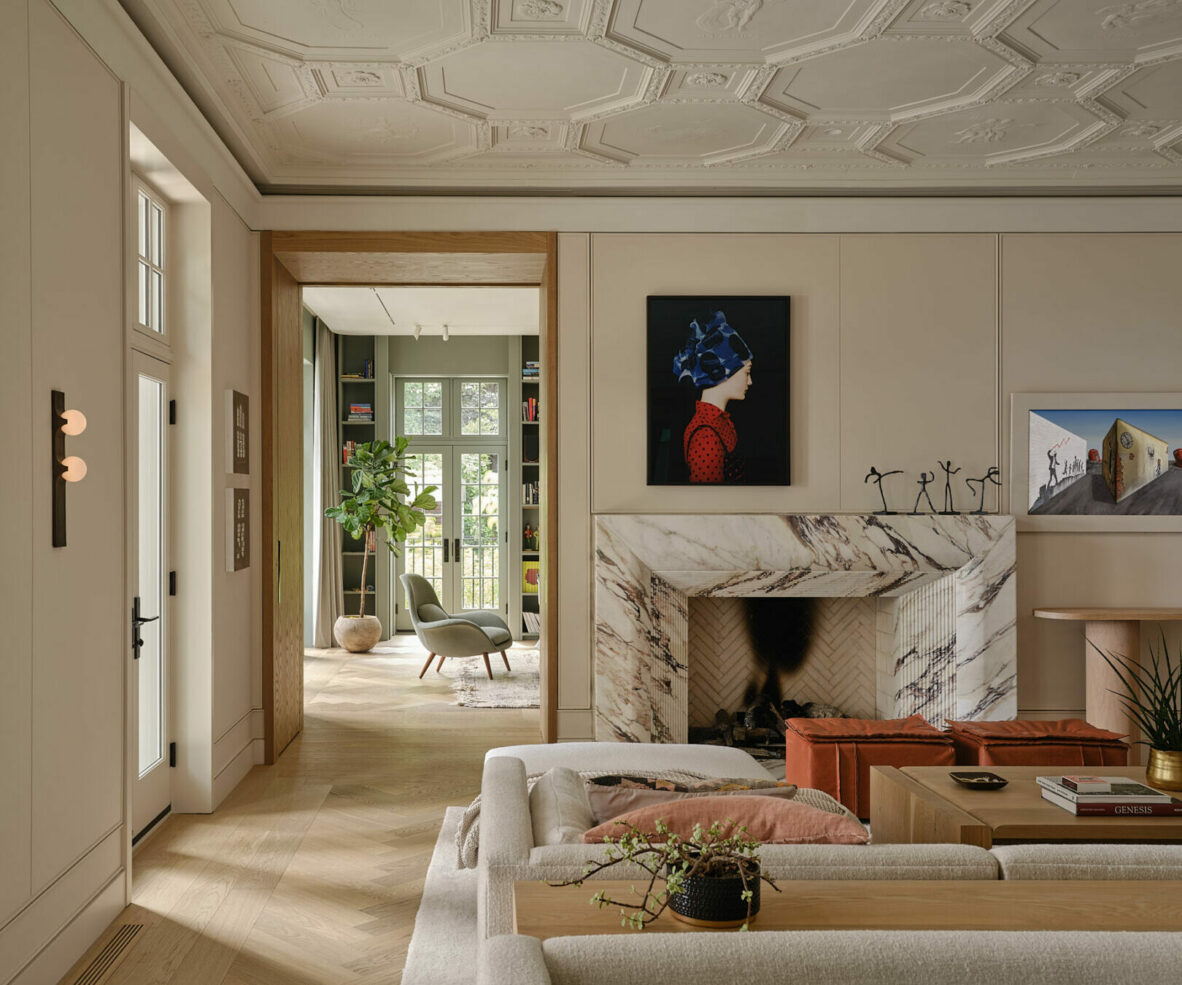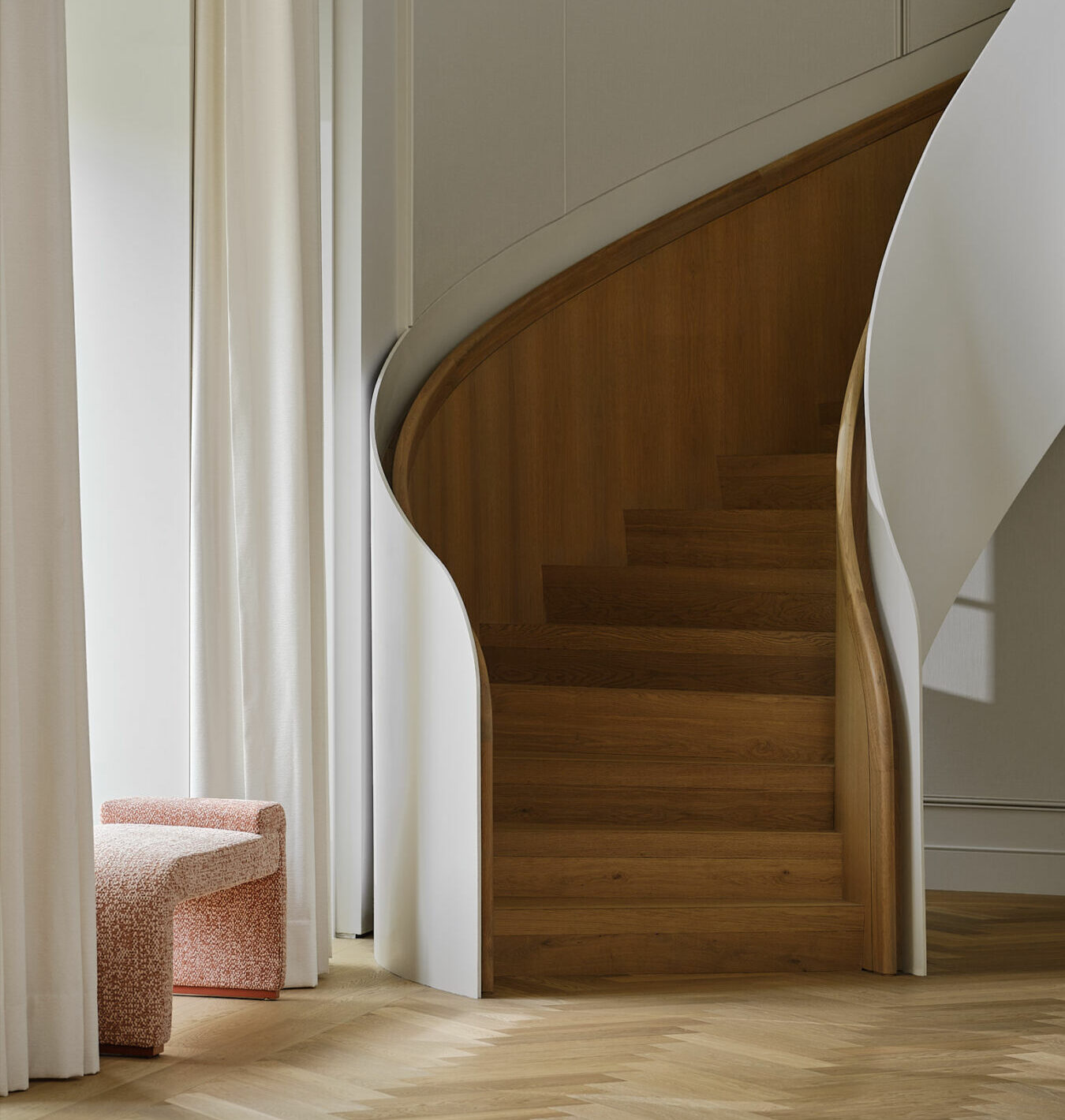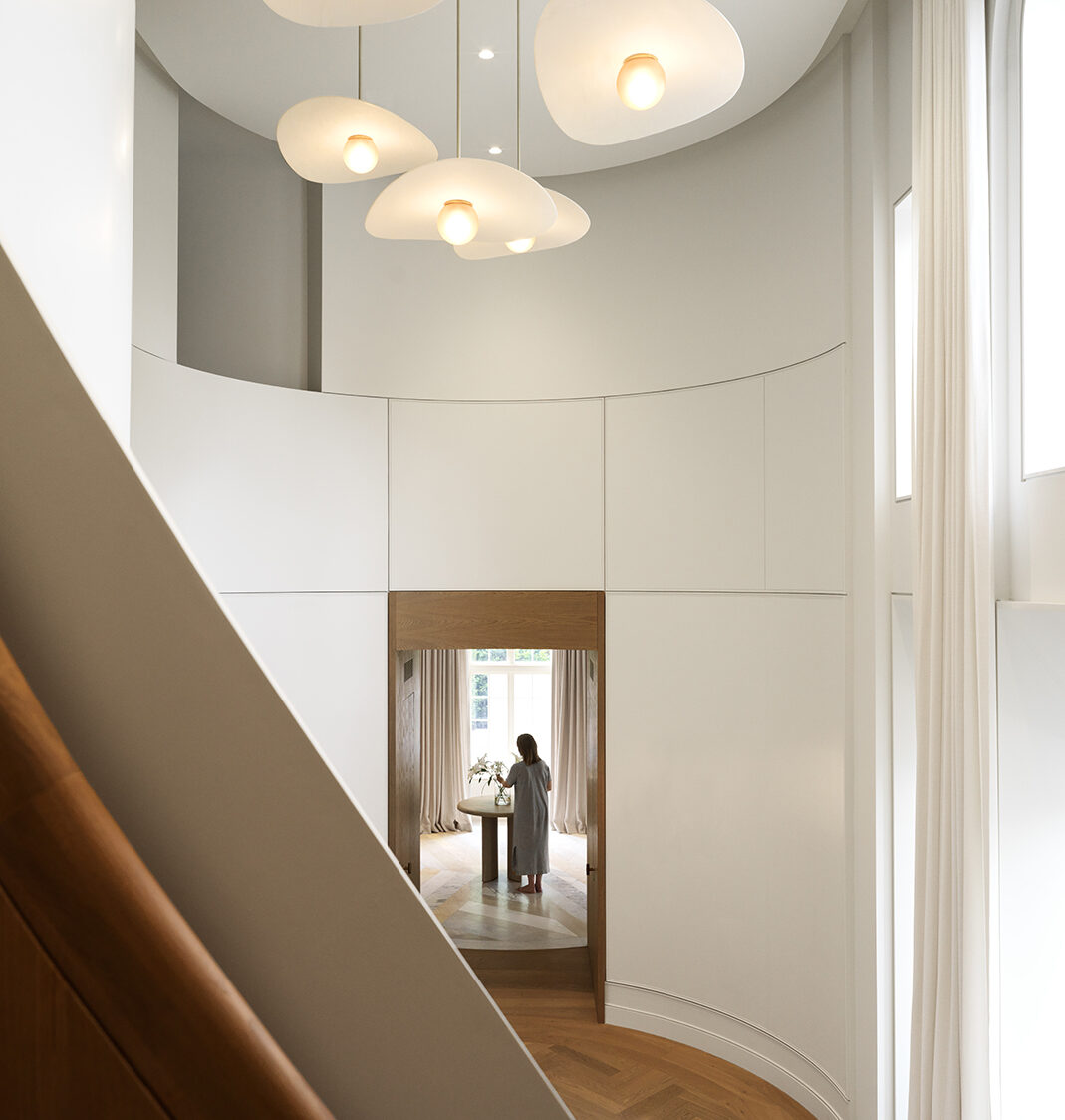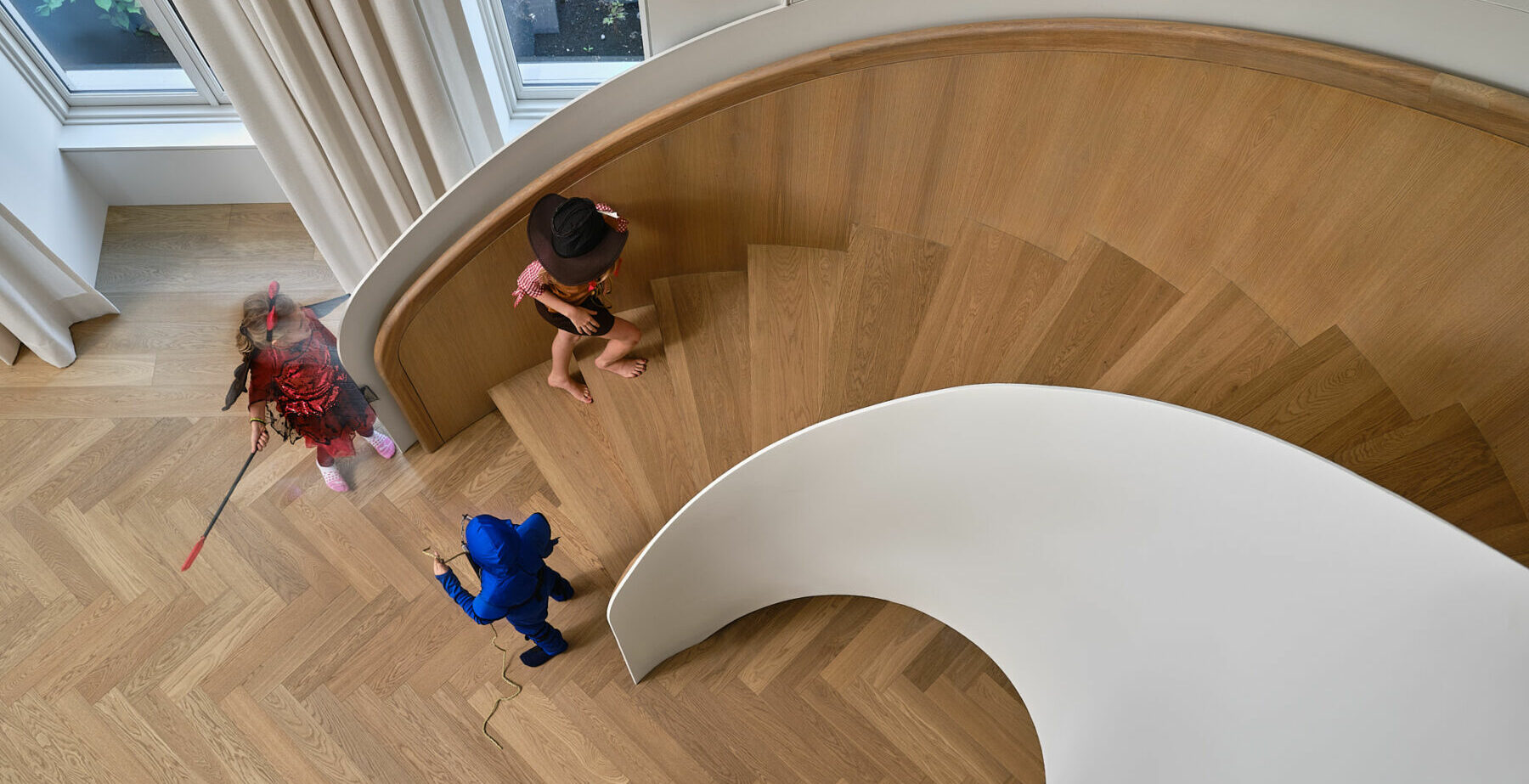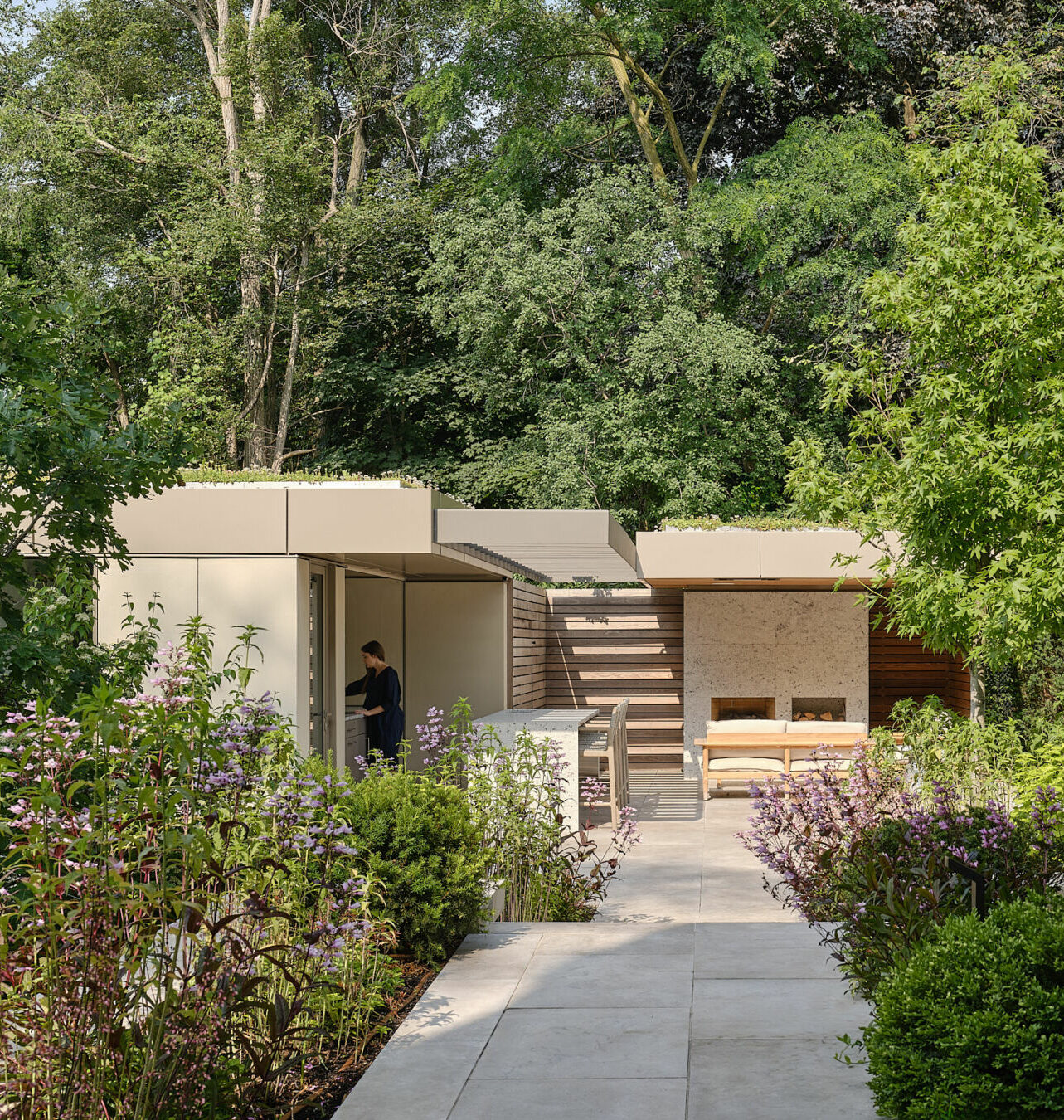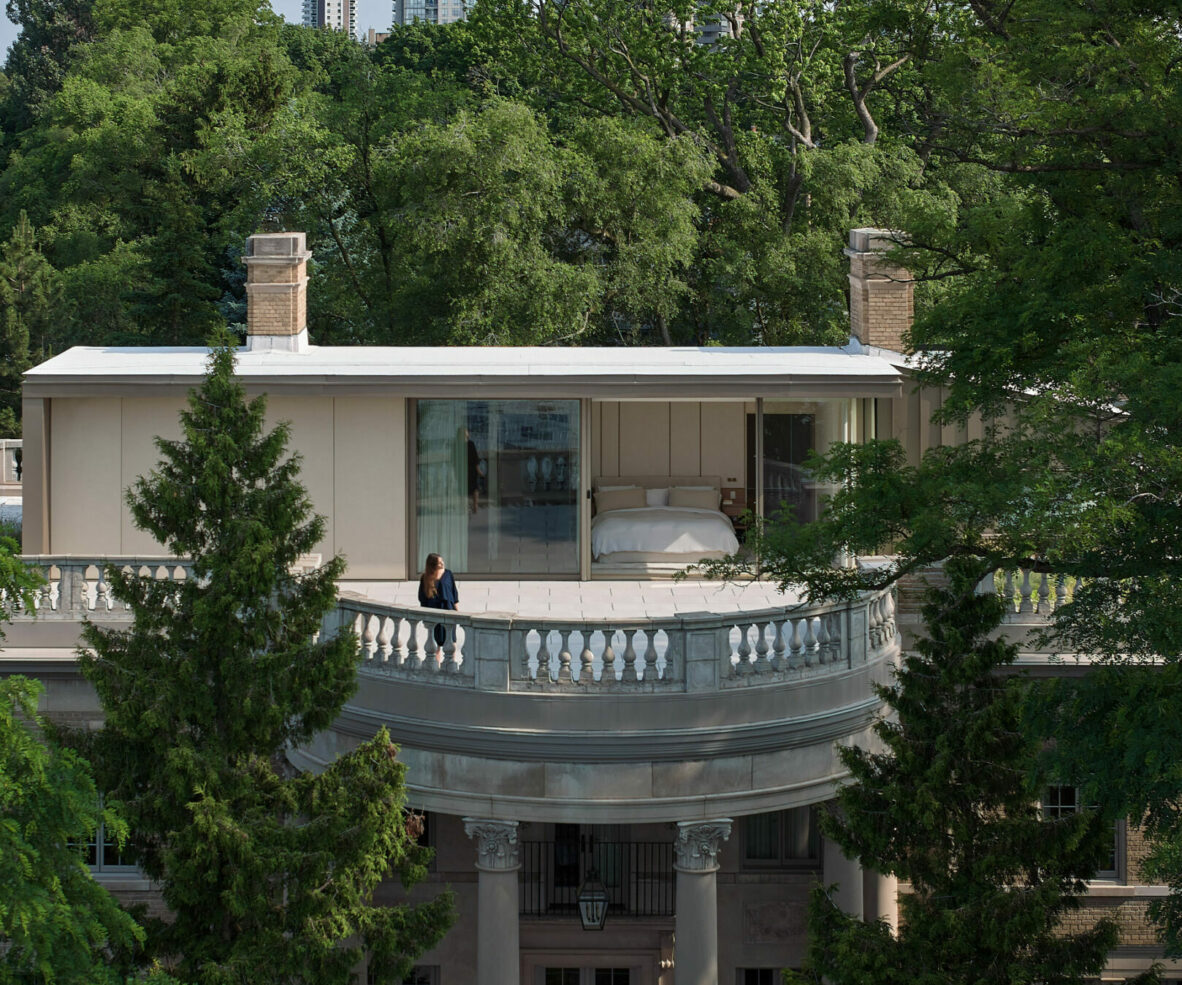 Sitting within a heritage enclave in midtown Toronto, House on the Park comprises a full renovation and restoration of a stately century-old home as well as the addition of a new wing and penthouse bedroom suite. 
The project goals were both sweeping and specific: retrofit and revitalize the historic structure; execute strategic expansions; redesign formal spaces to create a welcoming atmosphere and fluid program; optimize circulation and energy efficiency; and introduce additional daylight and new views to Lake Ontario. 
Connected to the Edwardian residence through a glazed link, the east-side addition complements and respectfully contrasts the materials and palette of the original house. The contemporary façade, which consists of fibre cement and aluminum panels, glass, and brick, forges a graceful conversation with the preserved stone-and-brick exterior. We were additionally challenged to bring the architectural artefact into compliance with — and ultimately exceeded — twenty-first-century building code requirements and envelope performance standards while maintaining the heritage masonry shell.
Inside, a new eat-in kitchen opens toward a reimagined sunroom and landscape views. Illuminated by south-facing light and an ocular skylight, and framed by custom-designed bronze screens and white steel columns with marble inlays — an homage to the older home's formal elements — the sunroom provides a unique perspective from which to appreciate the layering of distinct areas: the kitchen, dining room, living room, and library all communicate with one another even as they unfold discretely across the ground floor.
Original architectural details and feature moments, like the living room's Zodiac ceiling, were meticulously restored. Bespoke elements — oak thresholds and sliding doors, custom bronze hardware and trim, vivid marble floors and fireplaces — introduce handwrought artistry that amplifies the home's architectural sensibility. This is perhaps most evident with two new sculptural staircases, which reinvent former stairwells to admit more light and create unique statements commensurate with the home's grandeur.
A soaring blue spiral staircase unfurls like a wave, connecting all floors, from the renovated basement to the penthouse suite, which adds a modest storey and new vantage point on the city and the lake. Punctuated at its apex by an ocular skylight that casts light down deep into the home, the structure's undulations play off the Edwardian curves while its shape and colour converse with the swirling brushstrokes in the dining room mural by Tisha Myles across the hall. 
The feature stair — a contemporary reinterpretation of the grand central staircase — rises above a new herringbone oak floor. The white structure comprises a statuesque steel ribbon lined with a handrail, treads, and risers made of oak that torques to create a new second-storey lookover in the double-height atrium space. Clad in curved white linen panels, the atrium walls extend the organicism of the spiral stair to create a cohesive experience. A constellation of rippling glass pendants hover like celestial objects — a source of otherworldly illumination that reaffirms the room's splendour.
Images: doublespace photography, Clarissa Bonet
Team
Kieffer Structural Engineering (Structural), Hayward Consulting & Design (Mechanical + Electrical), Janet Rosenberg & Studio (Landscape), EVOQ Architecture (Heritage), GBCA Architects (Heritage Restoration Specification), Pencil Design (Interiors), Anjinnov Management (Contractor), Cohen & Master Tree Services (Arborist)