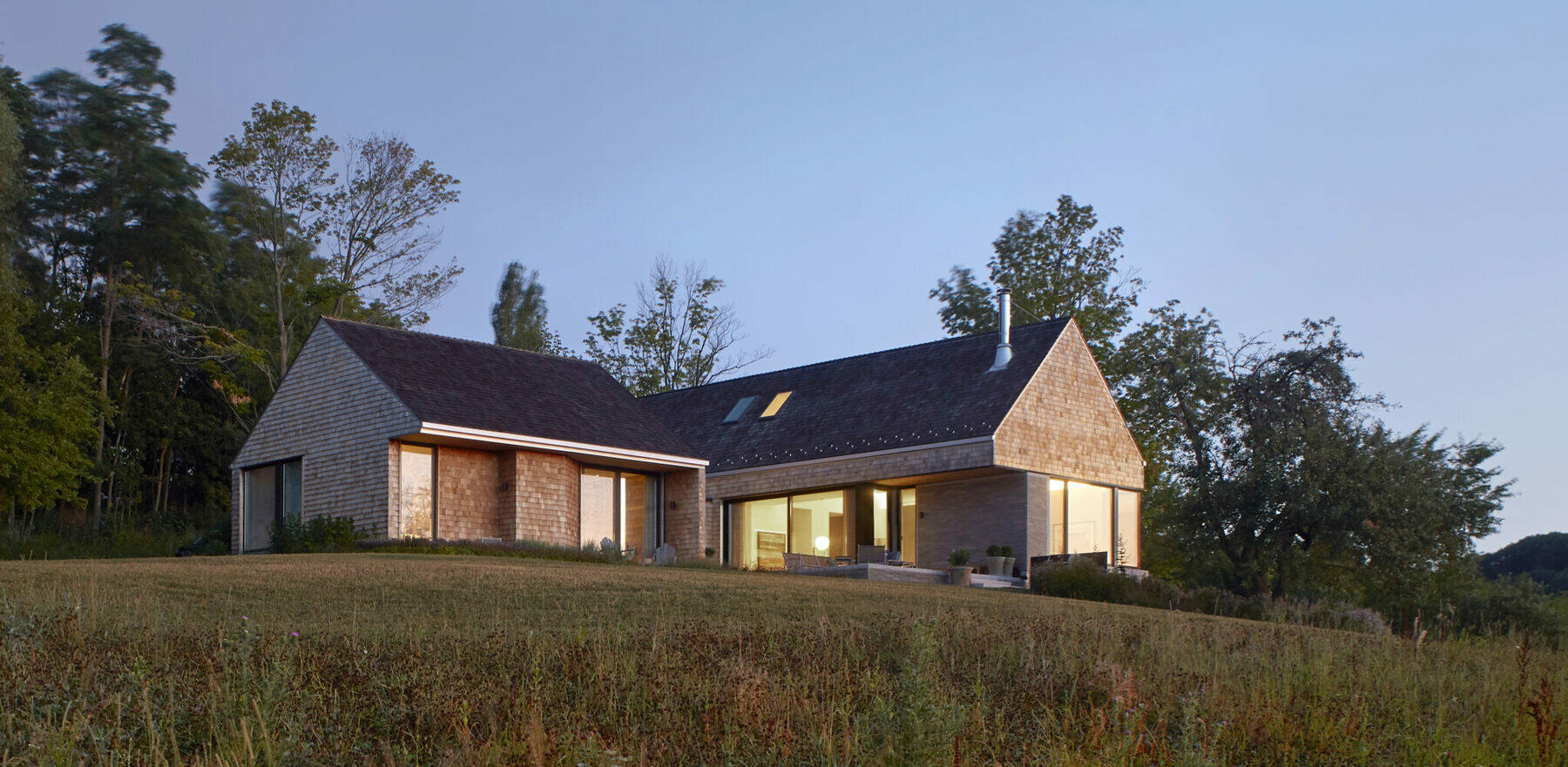 Located on 16 scenic acres of Niagara Escarpment, this family cottage is a sustainable reinterpretation of the Ontario farmhouse vernacular, with expansive views out to the valley below.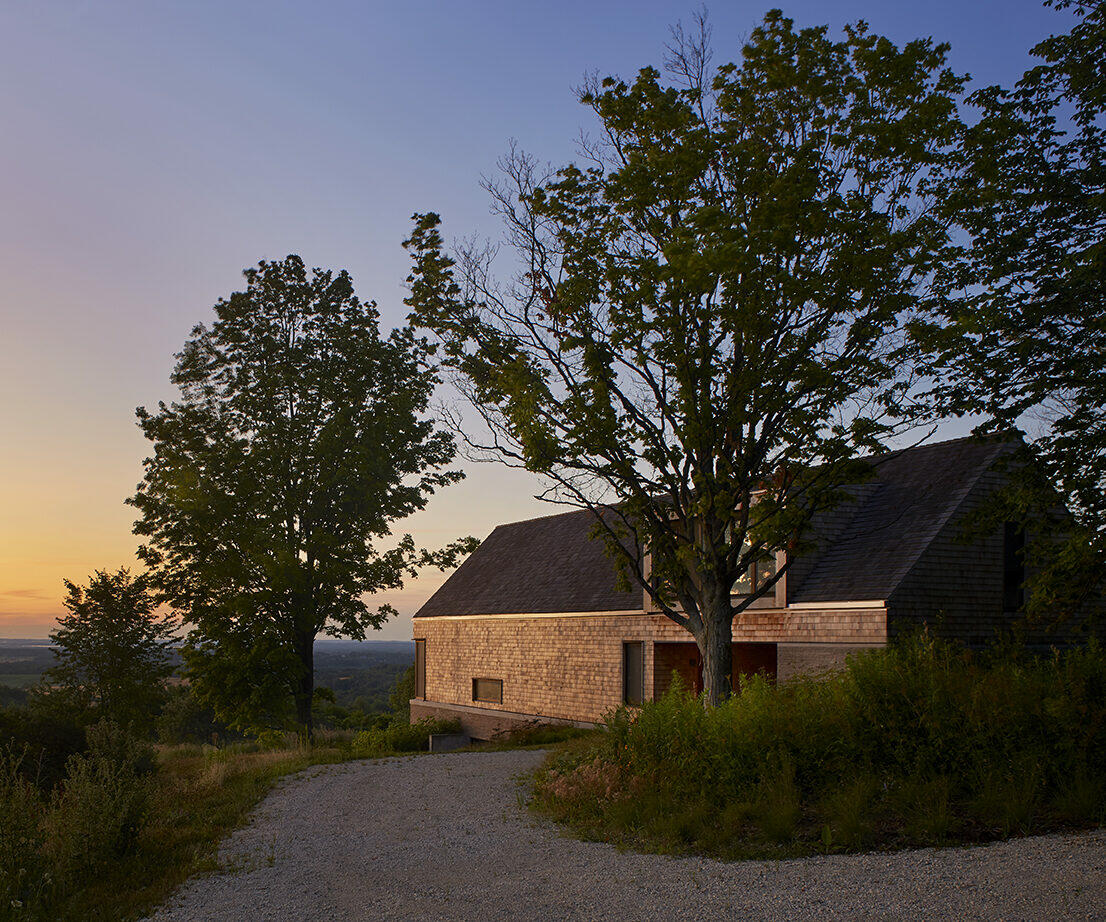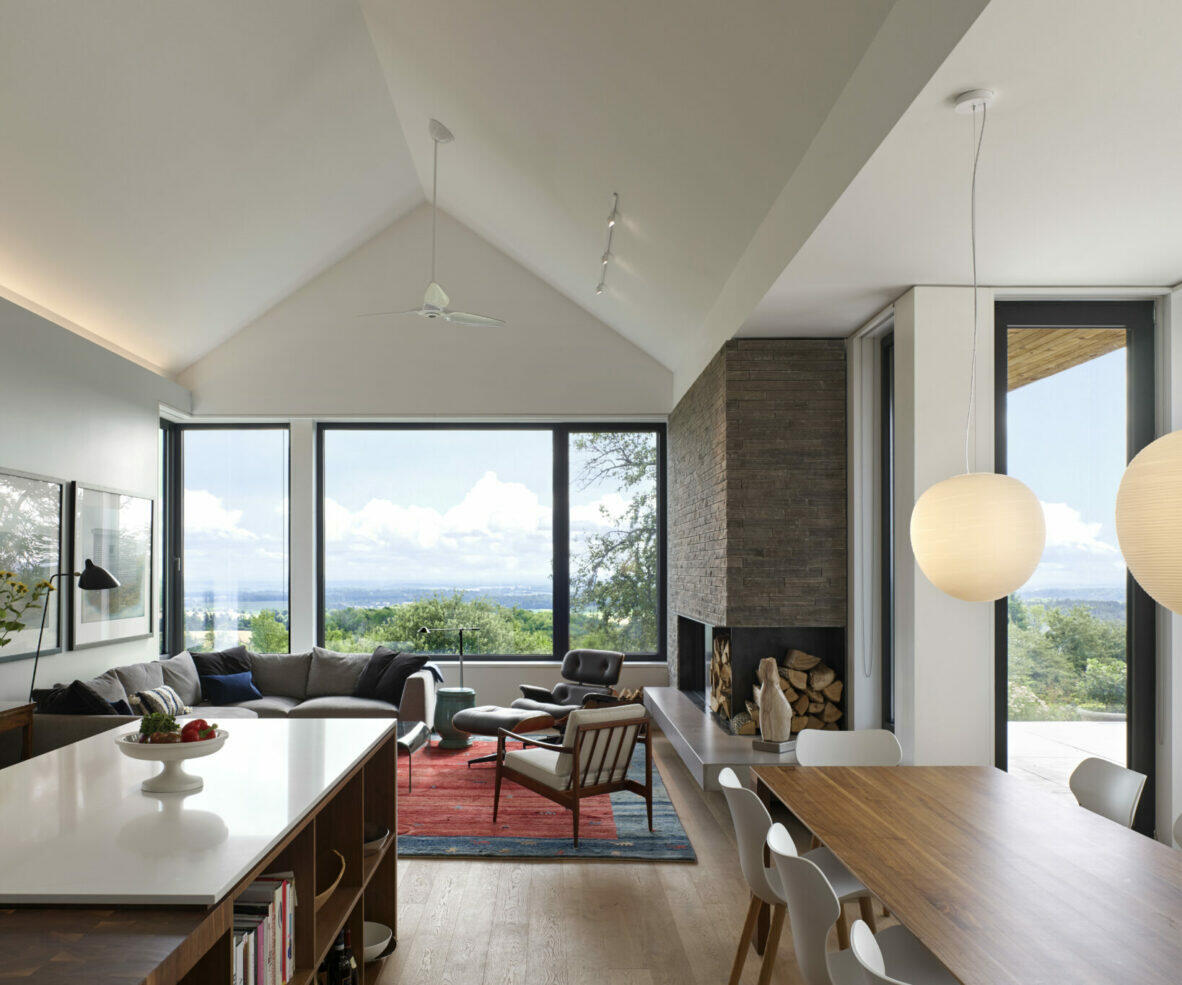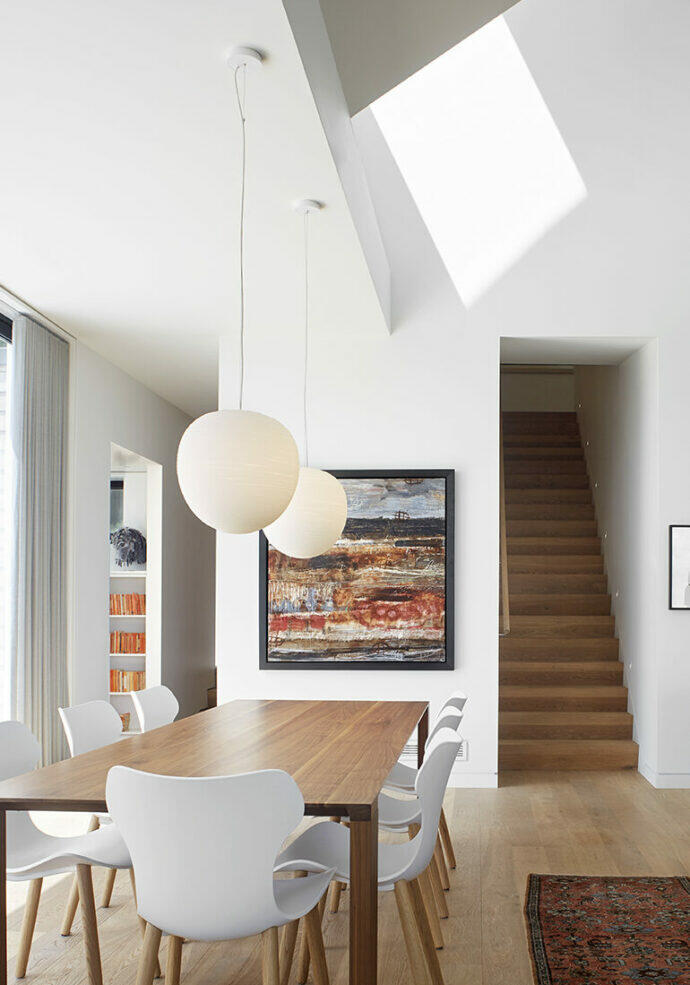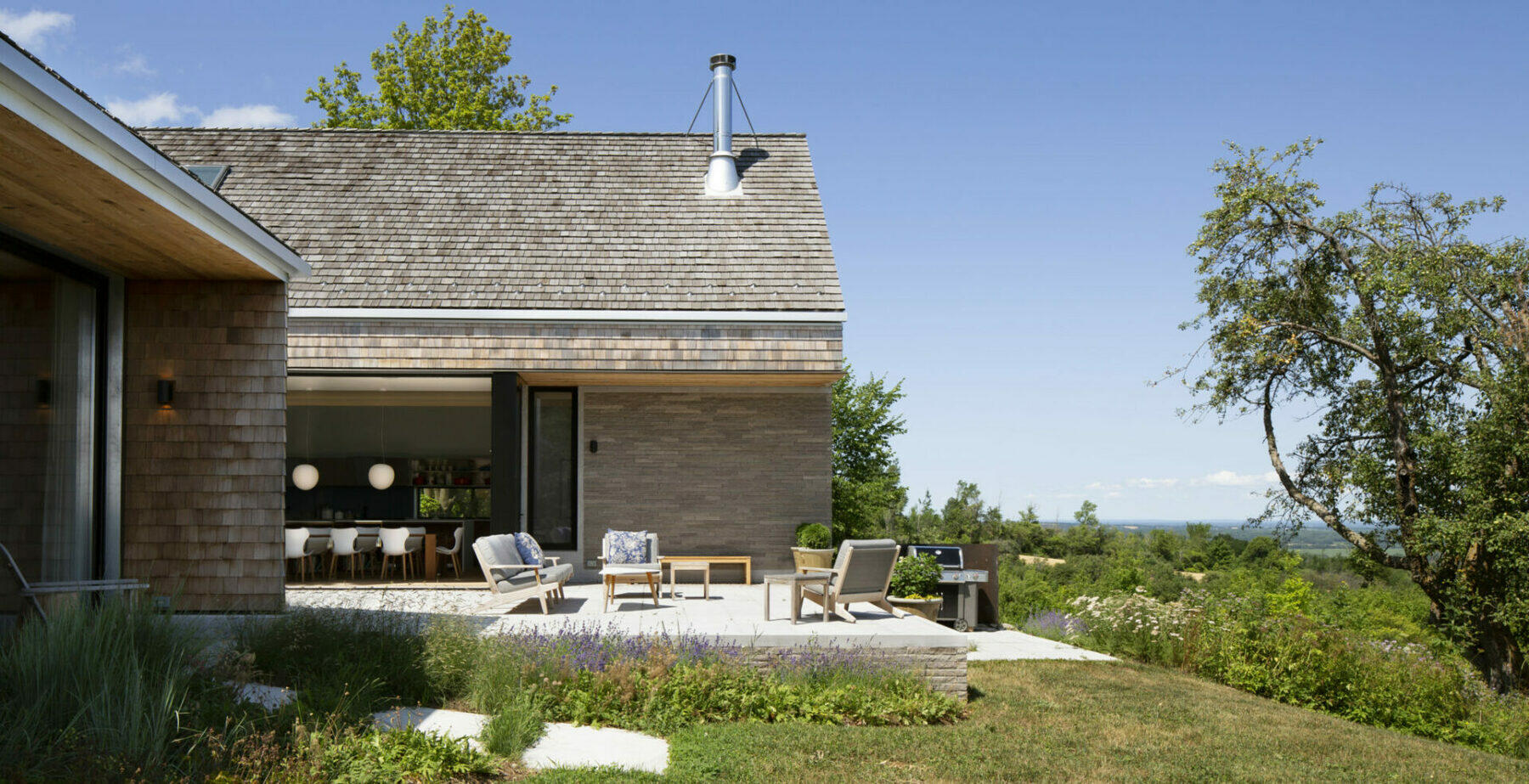 ​​A contemporary take on the Ontario farmhouse, House at Springhill is defined by old-world vernacular forms and materials — a steeply pitched roofline, cedar siding and shakes — and new-world sustainability strategies.
The house consists of two primary forms linked by a glazed corridor as well as two strategically placed courtyards: from the west, a curved driveway leads into the carport and courtyard at the main entry, and on the east, a generous courtyard terrace opens onto the majesty of the landscape. Deliberately oriented on the hillside to capitalize on the breathtaking valley views, the house and adjacent outdoor spaces were designed to engage with nature on all sides and the ever-changing vistas that come into focus with each new season.
The smaller wing of the house comprises the principal bedroom suite, offering a retreat from the bustle of the larger wing, which contains the communal living areas on the ground floor as well as two bedrooms and a bathroom on the second floor. The main living space revolves around a capacious kitchen illuminated by a large feature skylight that channels additional daylight into the heart of the house while establishing a connection to the sky and clouds above.
Sustainability was a guiding principle for the entire project. Honouring the region, the history of the property, and the previous cottage that inhabited the site, the design makes use of local, reclaimed, and recycled materials, inside and out. The house sits on a plinth of Ontario limestone while the walls of the primary bedroom and den feature cedar cladding that was reclaimed from the former structure. These strategies, along with the introduction of double glazing optimized for passive solar heating and drain-water heat recovery, deliver a high-performance home that optimizes energy consumption, efficiency, durability, and comfort.
Images: Ben Rahn / A-Frame
Team
Halsall Associates (Structural), Bowser Technical Inc (Mechanical), Wilson Project Management (Contractor)