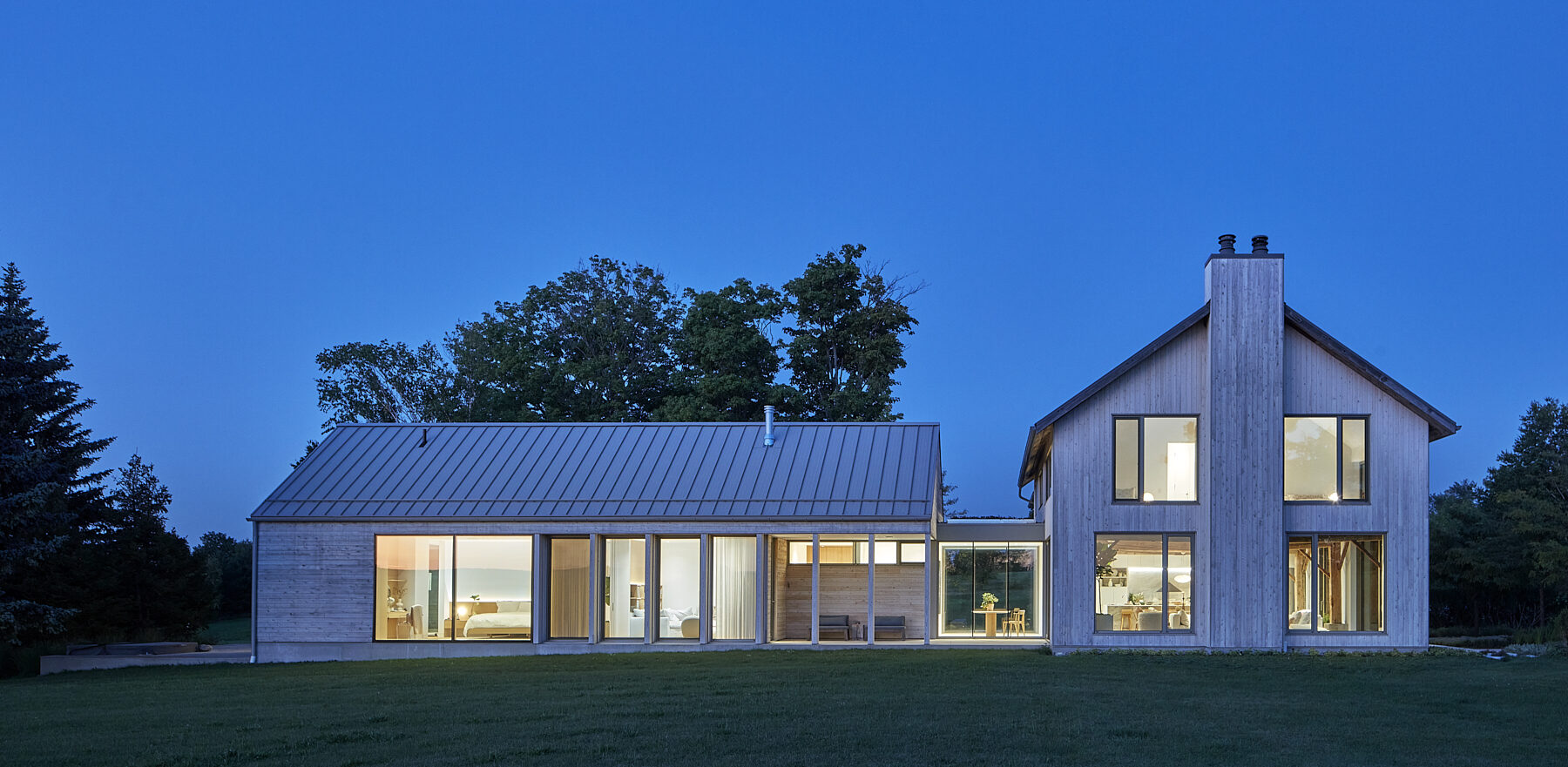 Consisting of two interconnected structures — a fully renovated barn and a new one-storey addition — Grange House is a poetic and pragmatic architectural composition that celebrates wood construction and the agricultural vernacular of Southern Ontario's bucolic countryside.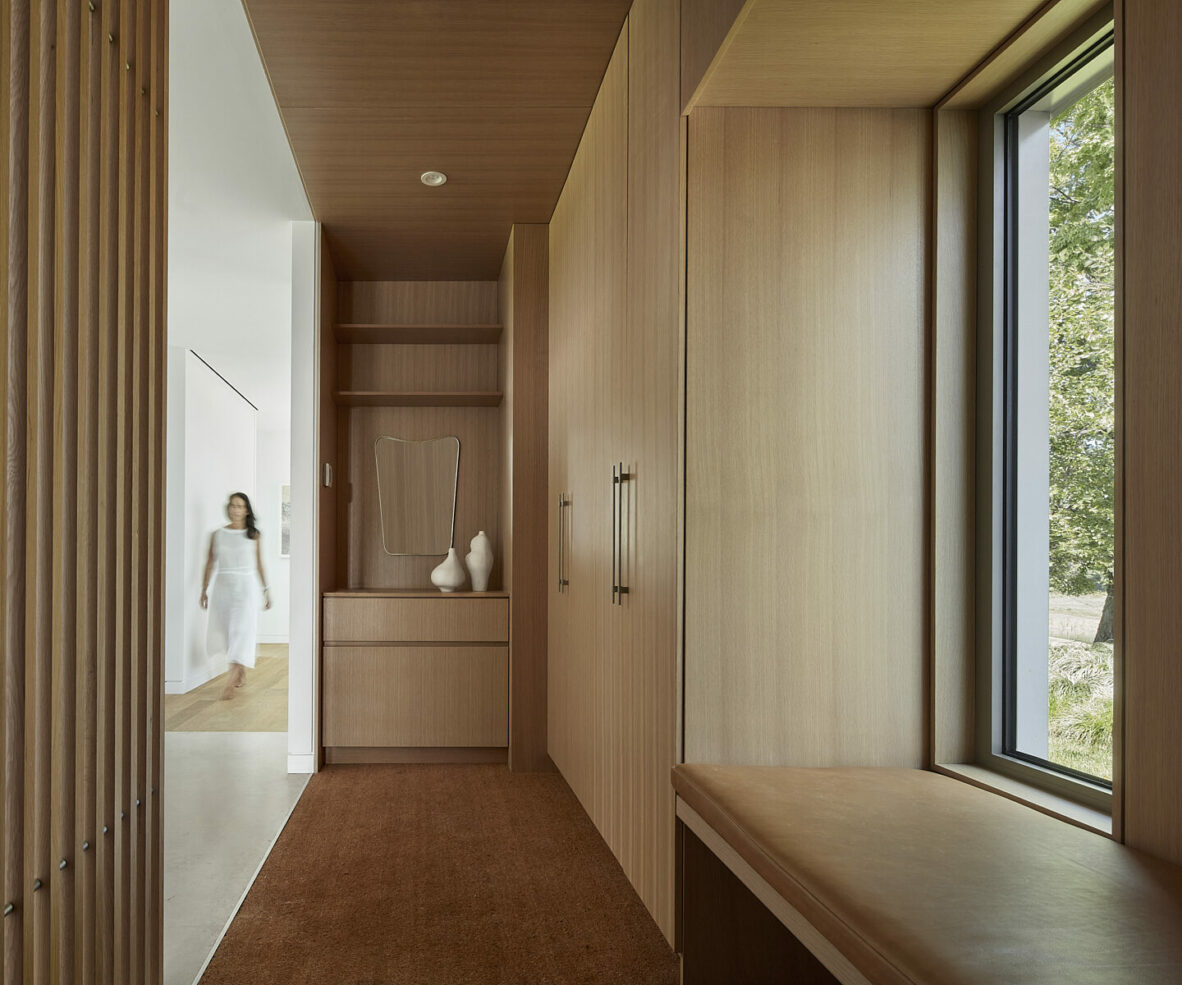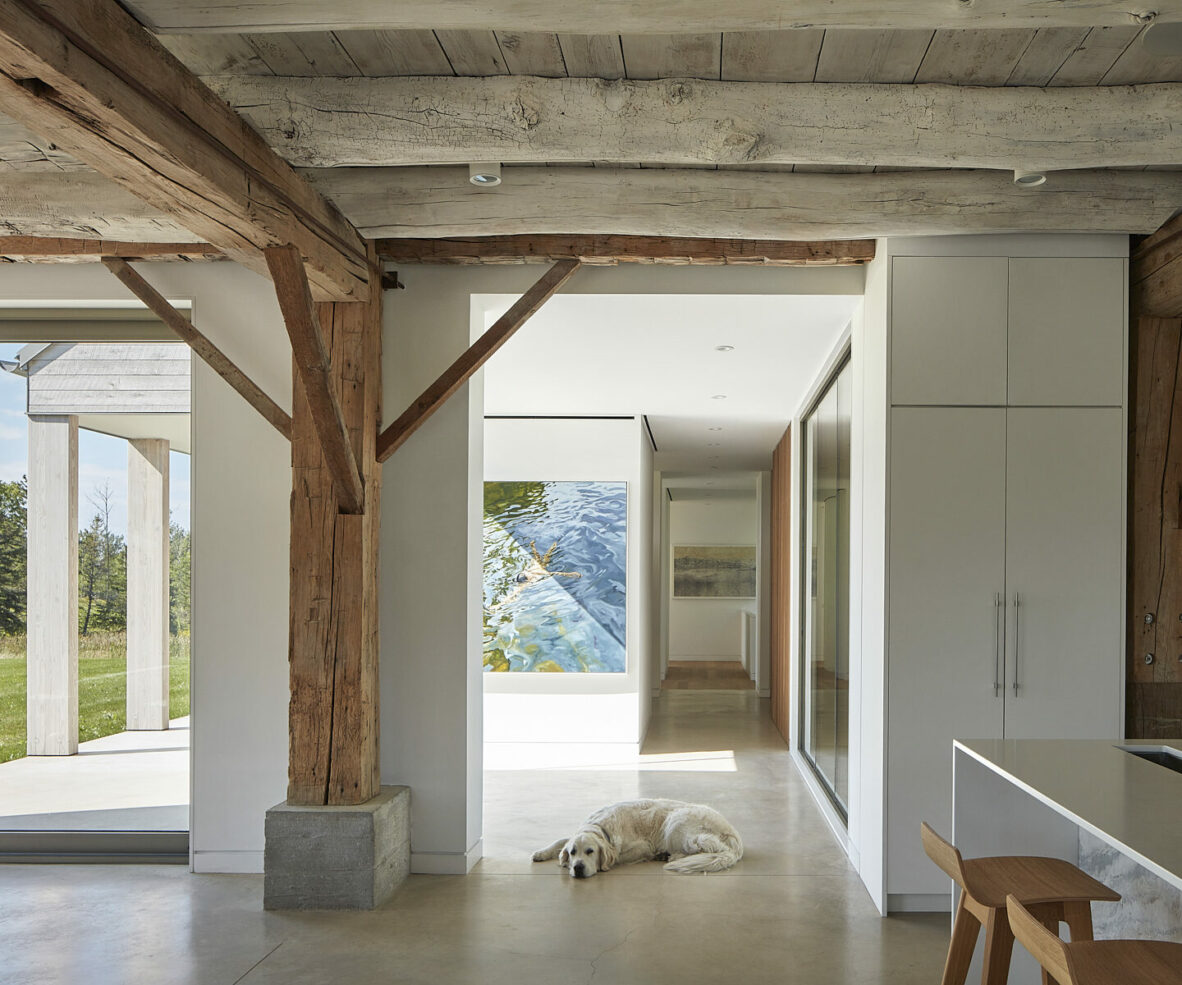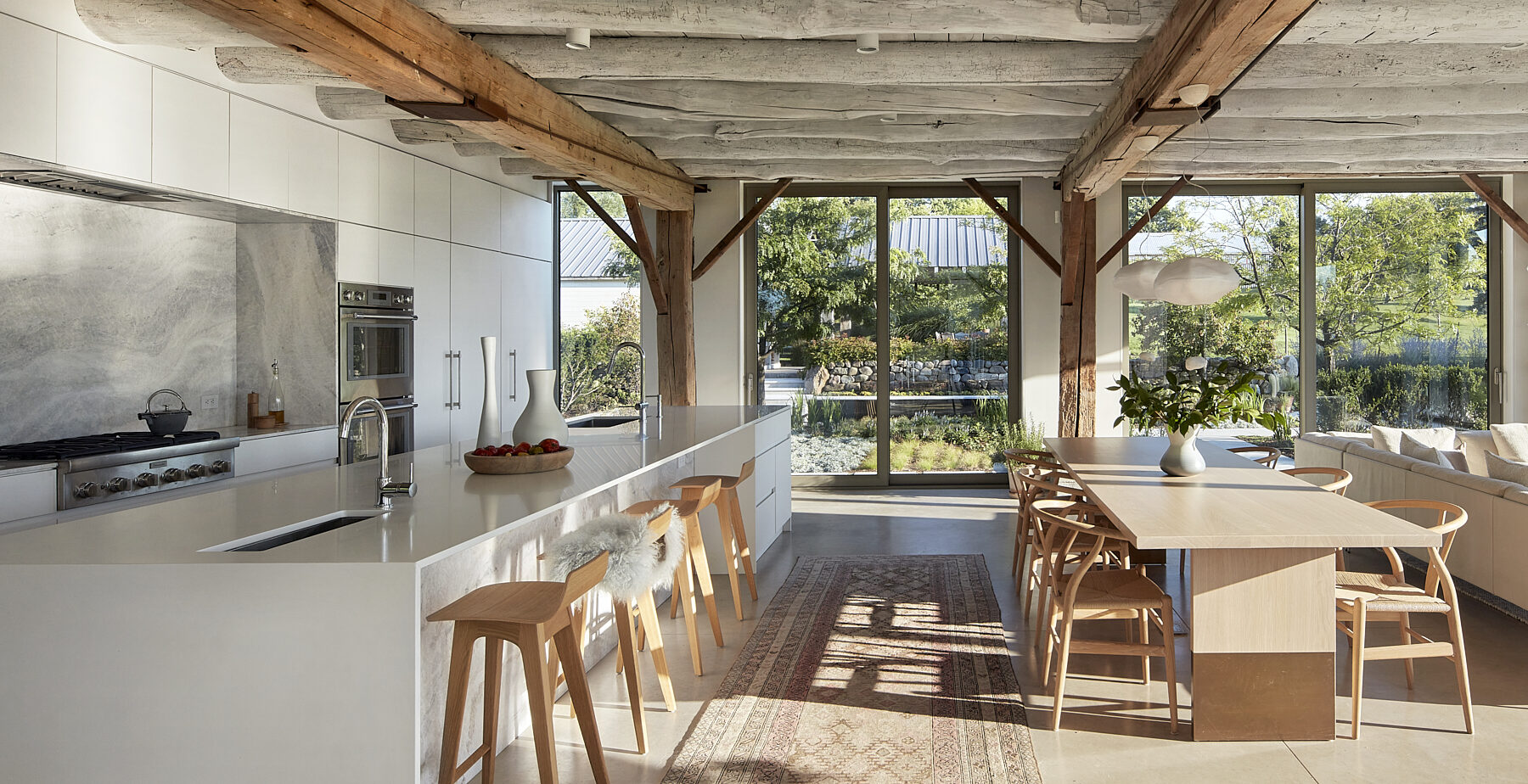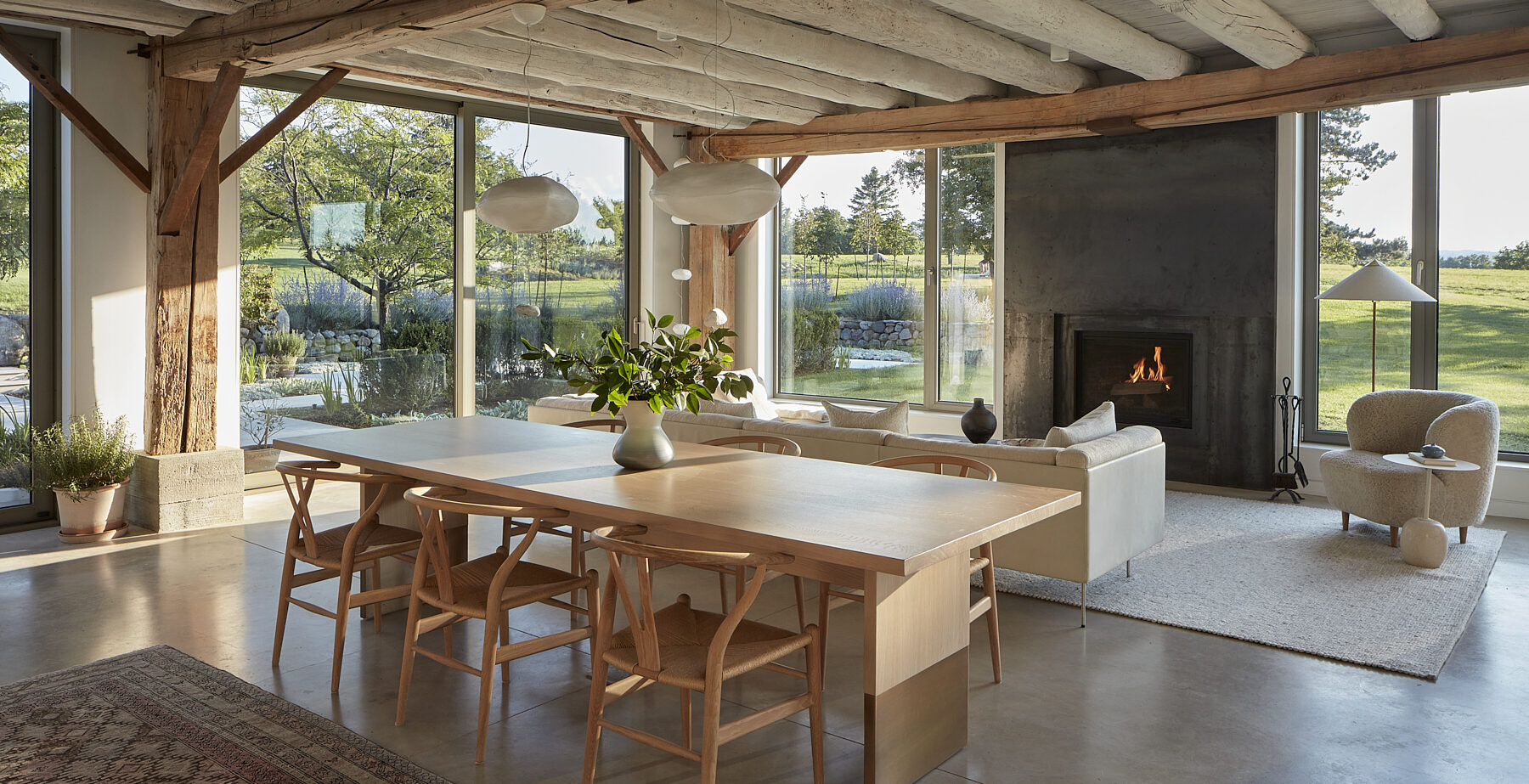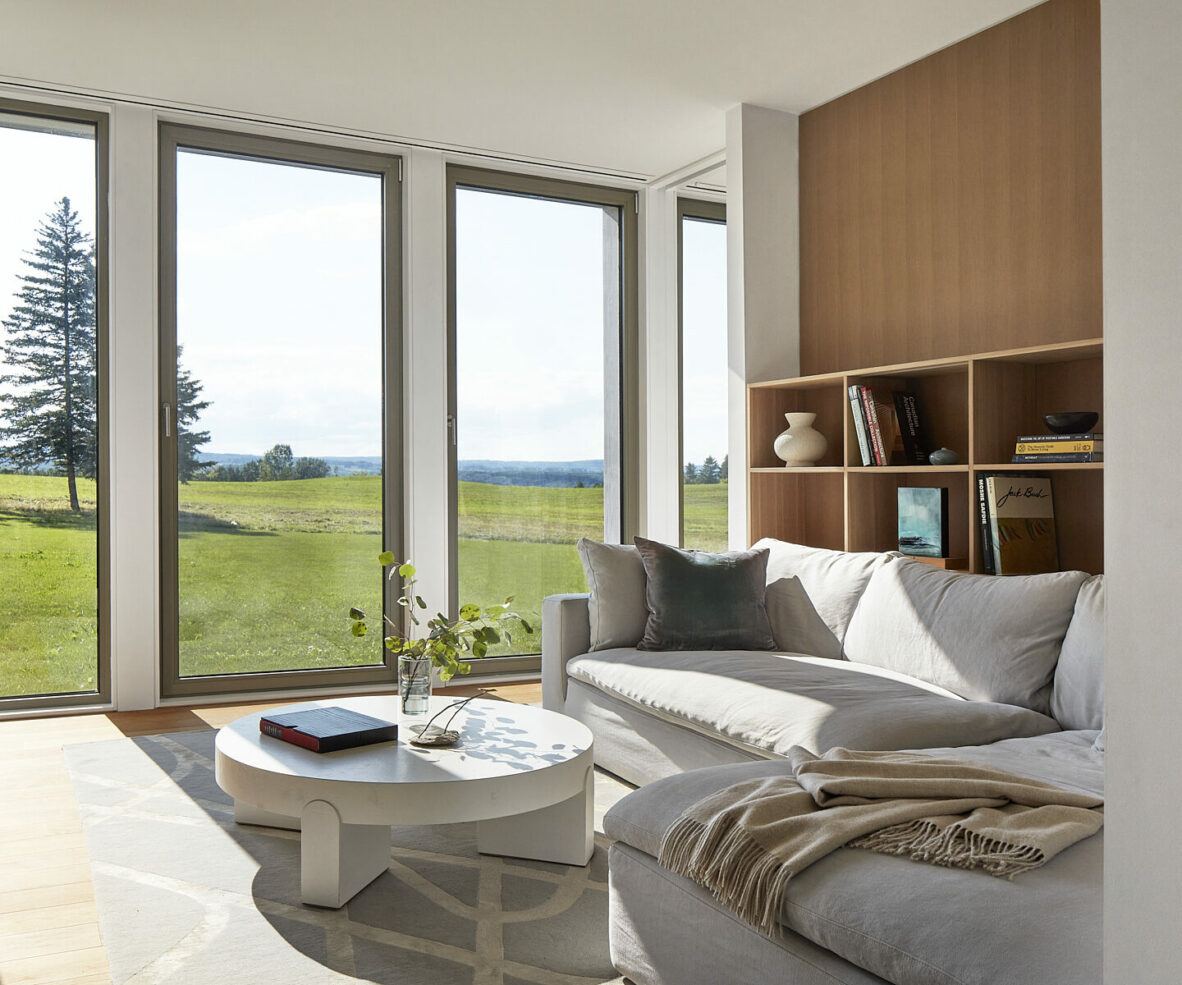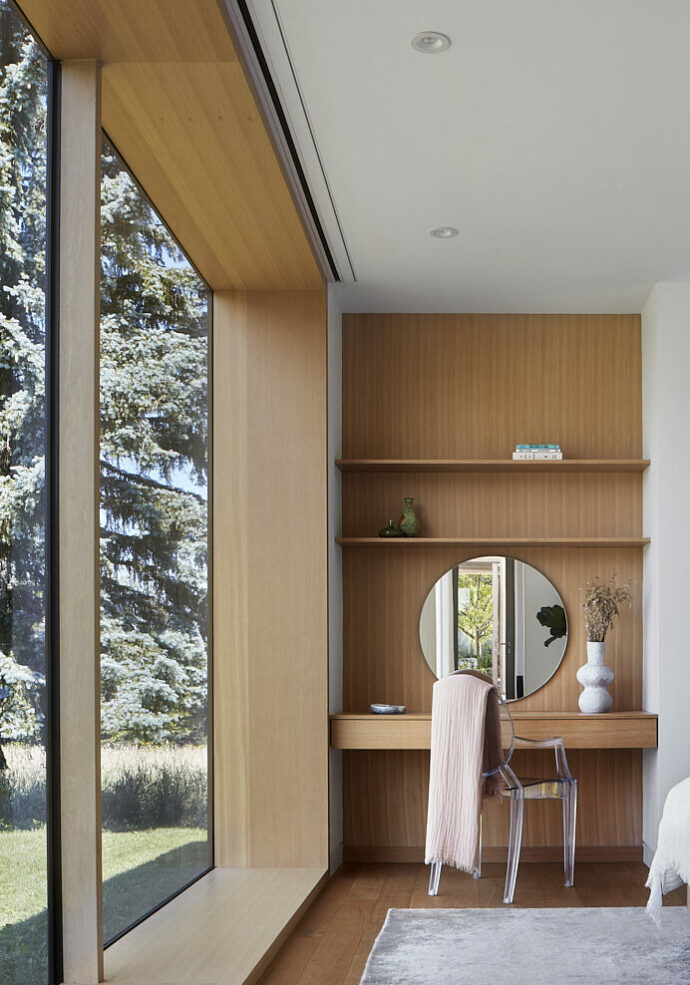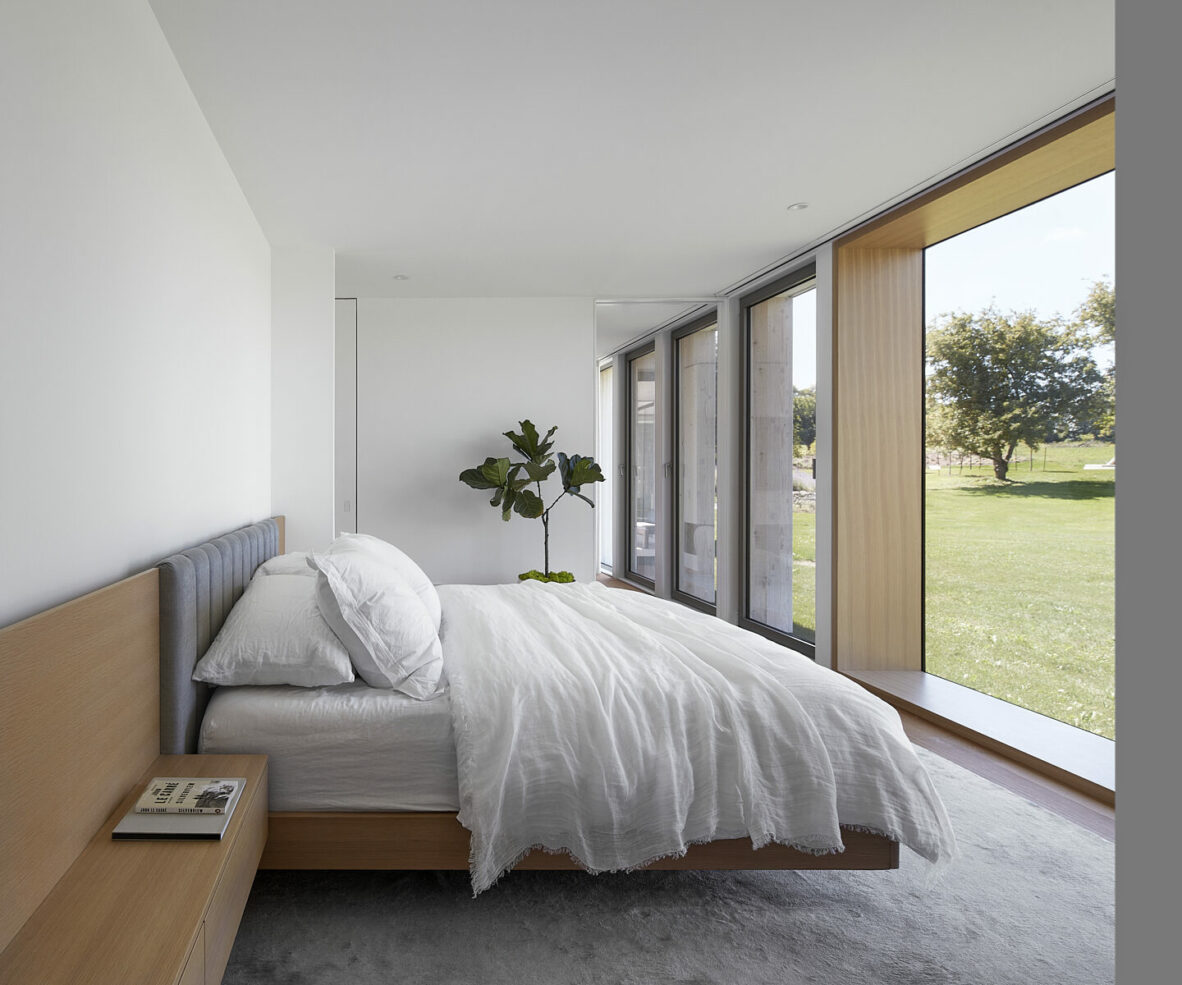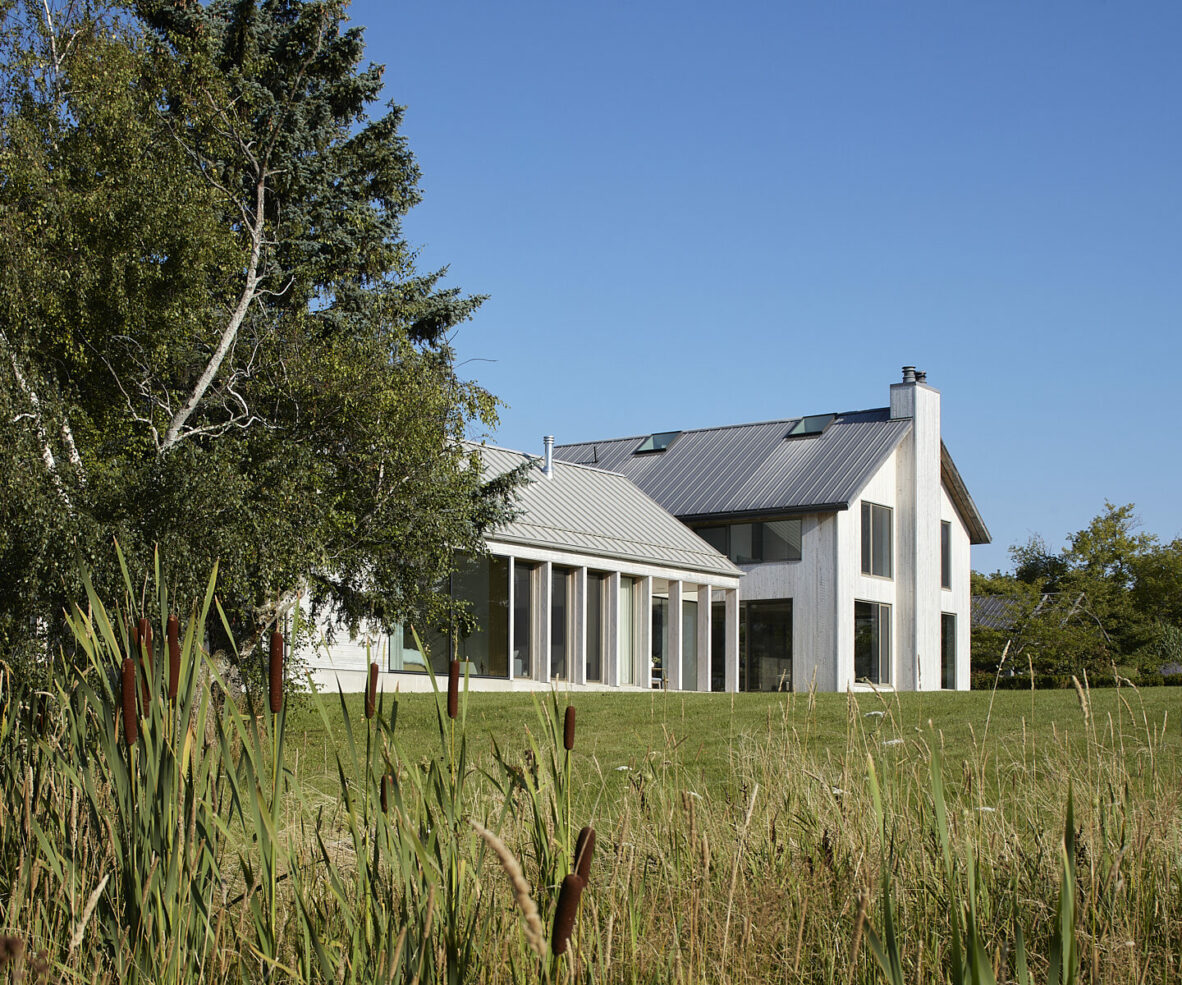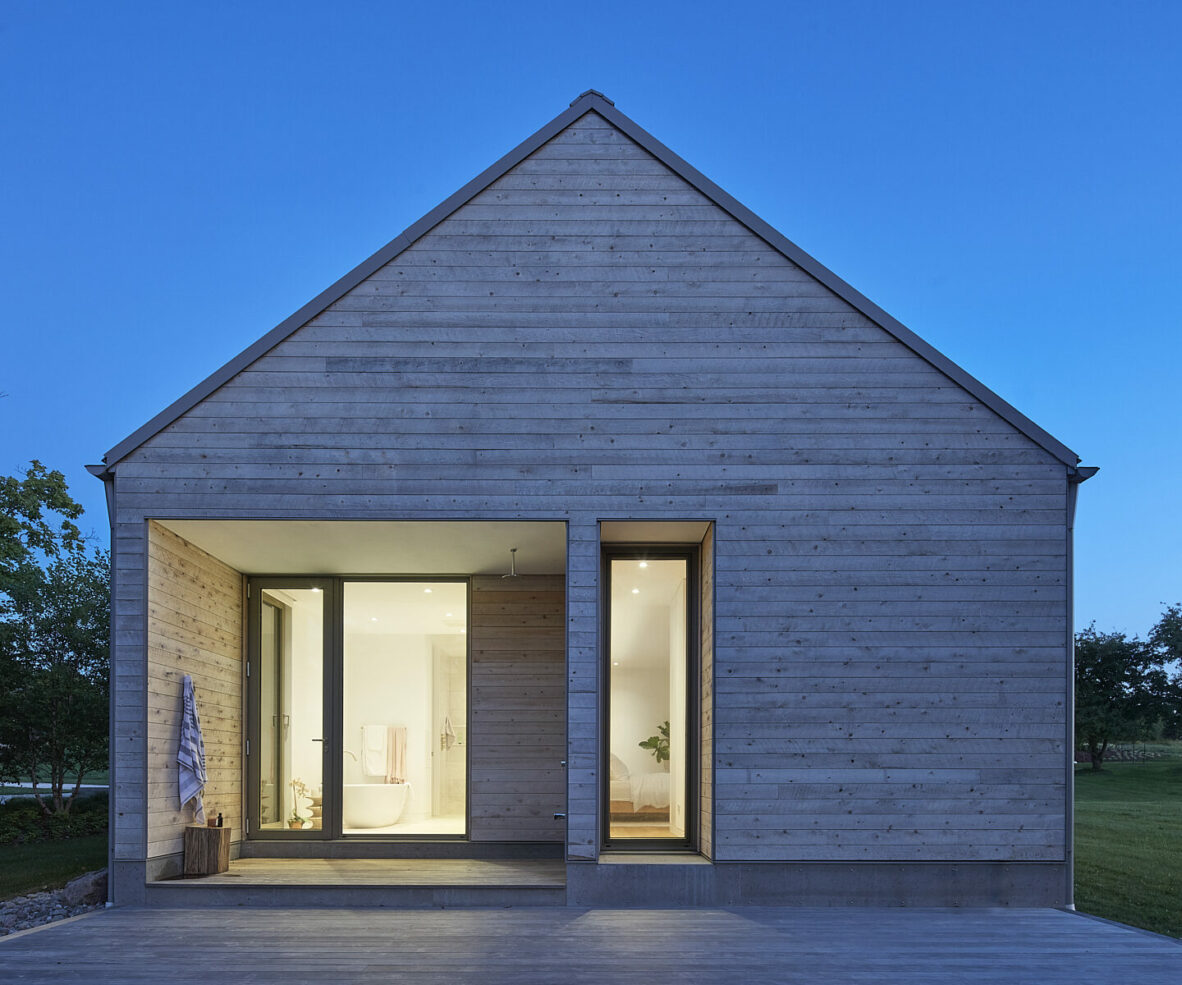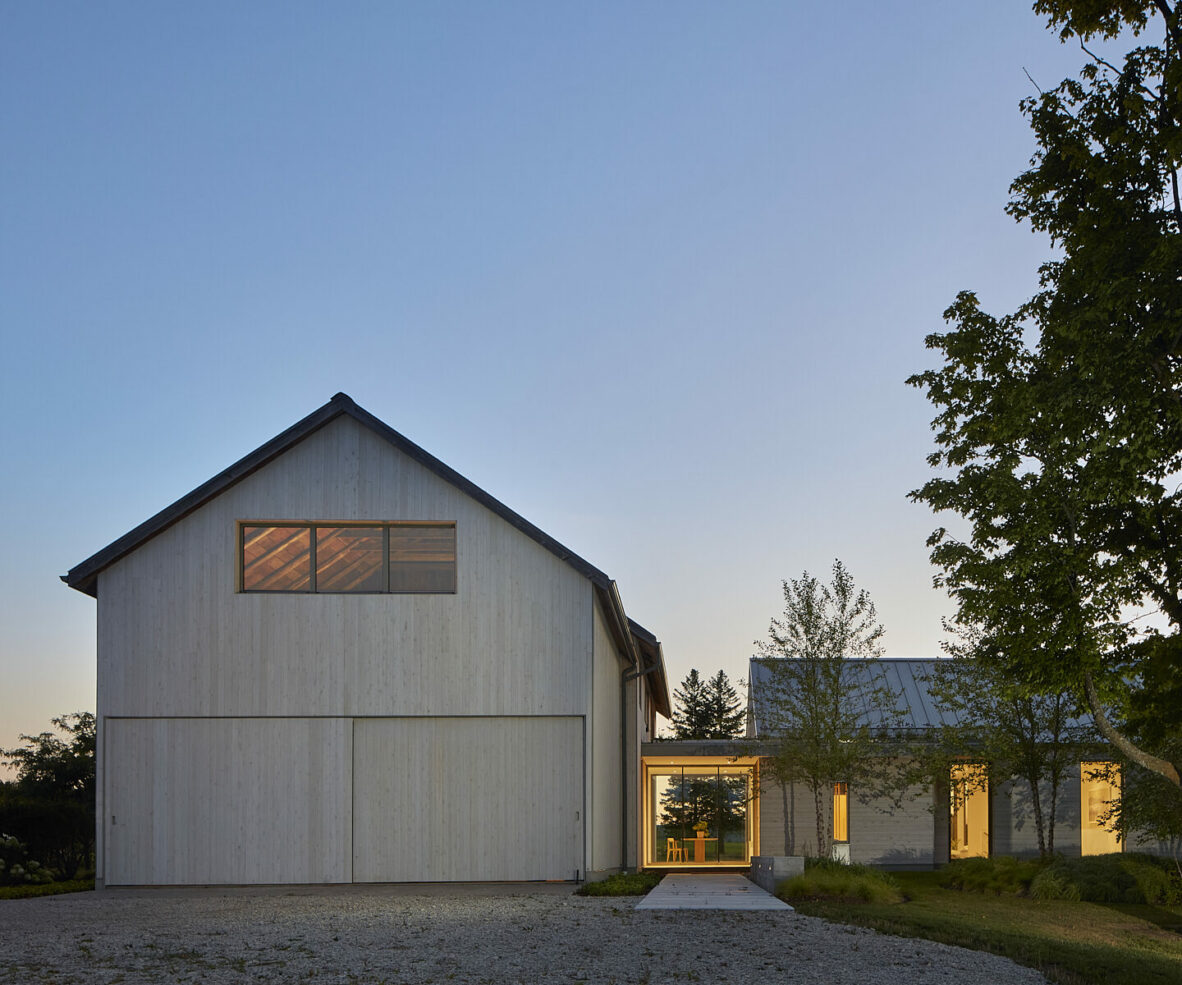 Designed for a family of five who cherishes entertaining and spending quiet time together, Grange House is a renovation-and-addition project that reimagines the domestic program and disperses it across two buildings to maximize communal and contemplative experiences and aging-in-place strategies.
The former barn is a story of adaptive reuse and aesthetic juxtapositions. A previous renovation to the wood structure saw it encased in a concrete shell and wrapped in corrugated steel. We redeployed the insulated concrete formwork, after stripping it of the steel cladding, by integrating it within a new high-performance envelope. The updated cedar siding exteriors were treated with a mineral stain that encourages organic calcification, gradually altering the wood's pigmentation over time to achieve a natural, evenly weathered appearance that confers long-lasting protection from the elements. 
For the home's central gathering space — a luminous kitchen, living, and dining area — we retained the barn's original structural components, repurposing existing materials to achieve a graceful contrast between historic wood details, contemporary finishes and functionality, and restorative connections to nature. Daylight dances across the ground floor through extensive glazing that offers unobstructed views and access to the gardens, trees, and sweeping grounds. The second floor houses three modest bedrooms for the family's children. 
One beholds the glazed foyer on the approach from a reimagined entrance procession. The foyer behaves as a portal, linking the two structures along a corridor axis that was the result of a crucial ecological intervention. Working with the local conservation authority, we shifted the footprint of the former farmhouse, which had previously sat further back in an erosion hazard zone, to line up with the west face of the barn. This westward justification not only created a continuous edge between the two architectural forms, but also forged an uninterrupted sightline from the principal bedroom in the modern residence right through the new family den, covered porch, central living space, and out beyond the south-facing glazing of the revitalized barn into the lush landscape. 
These contiguous and accessible zones of experience across the ground floor, which also includes a walk-in closet, bathroom, and exterior shower off the principal bedroom on the north side of the new wing, consolidate a domestic program that equally supports celebratory gathering, quiet retreat, and aging in place.
Images: Shai Gil
Location
Creemore, Ontario
Team
Janet Rosenberg & Studio (Landscape Architect), James Korthals Contracting Ltd. (Contractor), Coates Creek Construction Inc (Millwork)