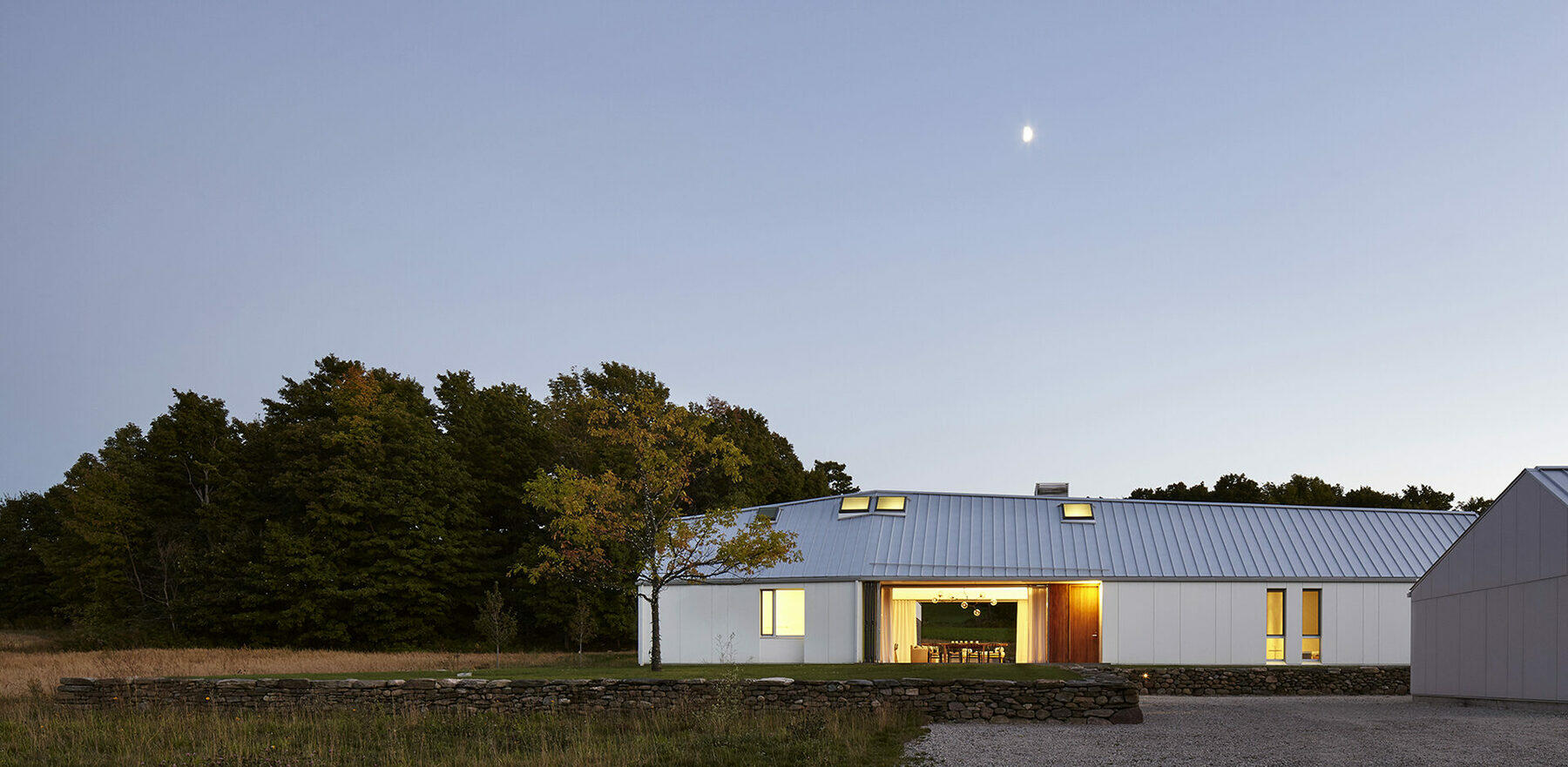 Balancing intimacy and expansiveness, light and dark, land and sky, Compass House is a residential refuge that transcends the ordinary to provide a spiritually resonant experience.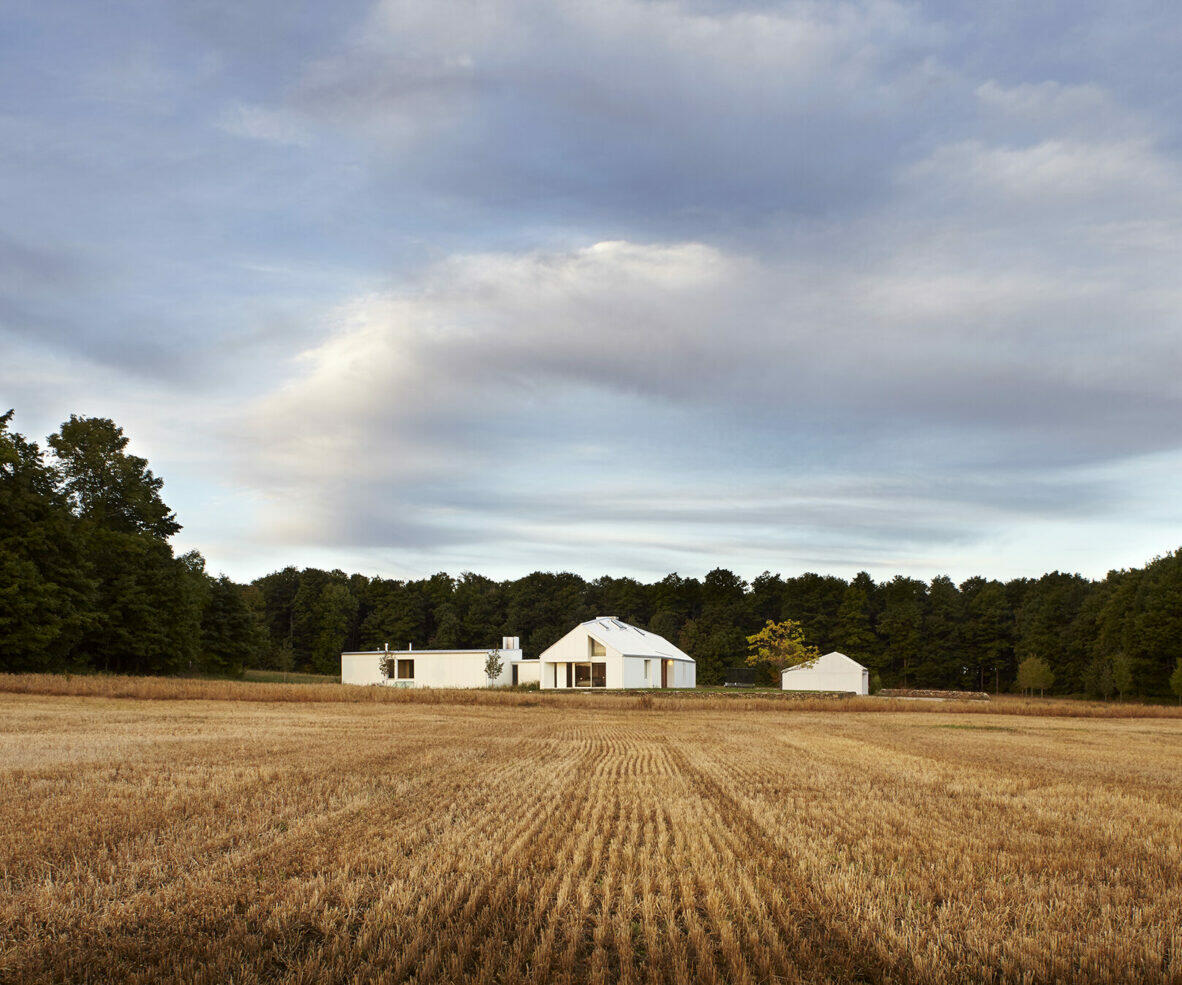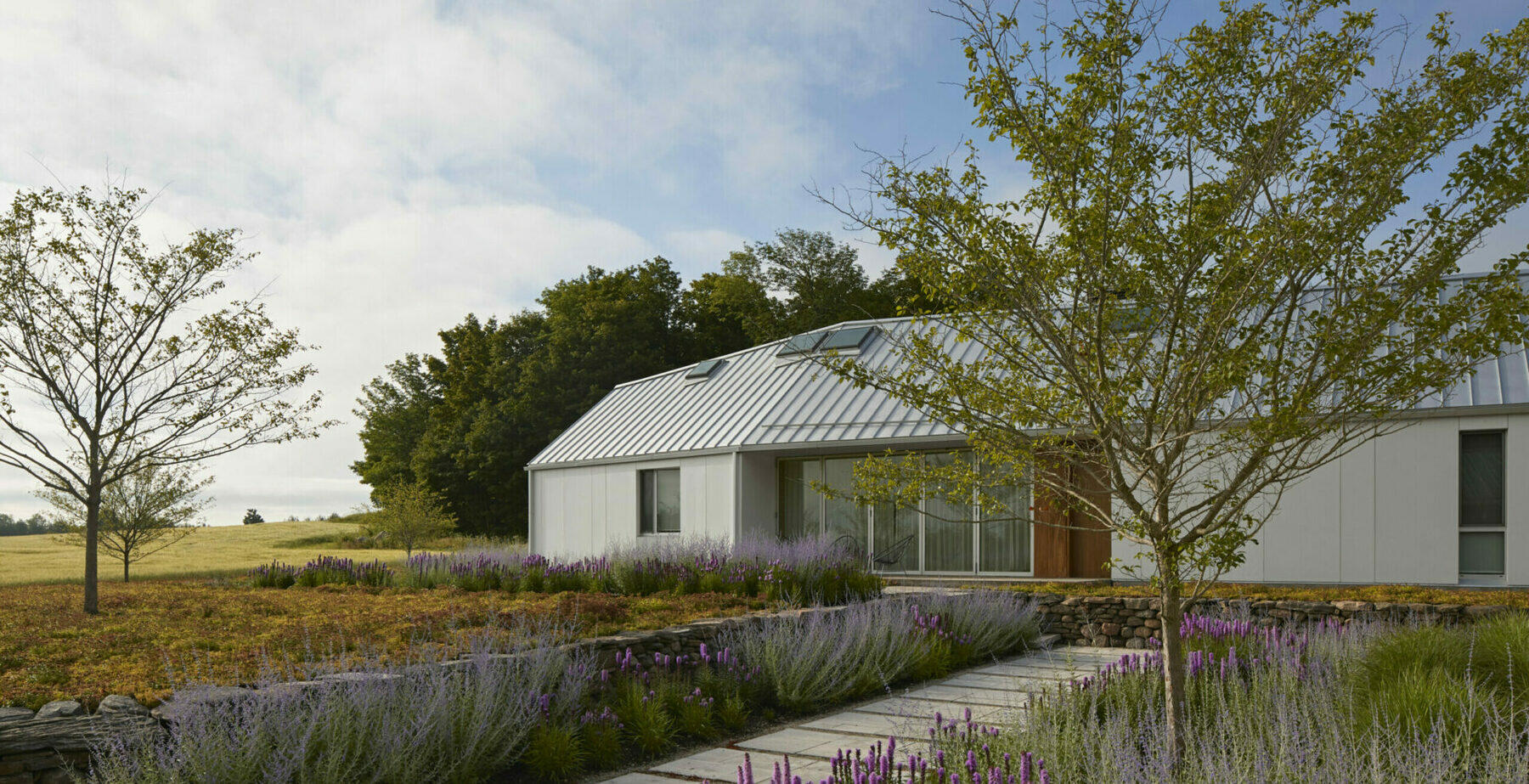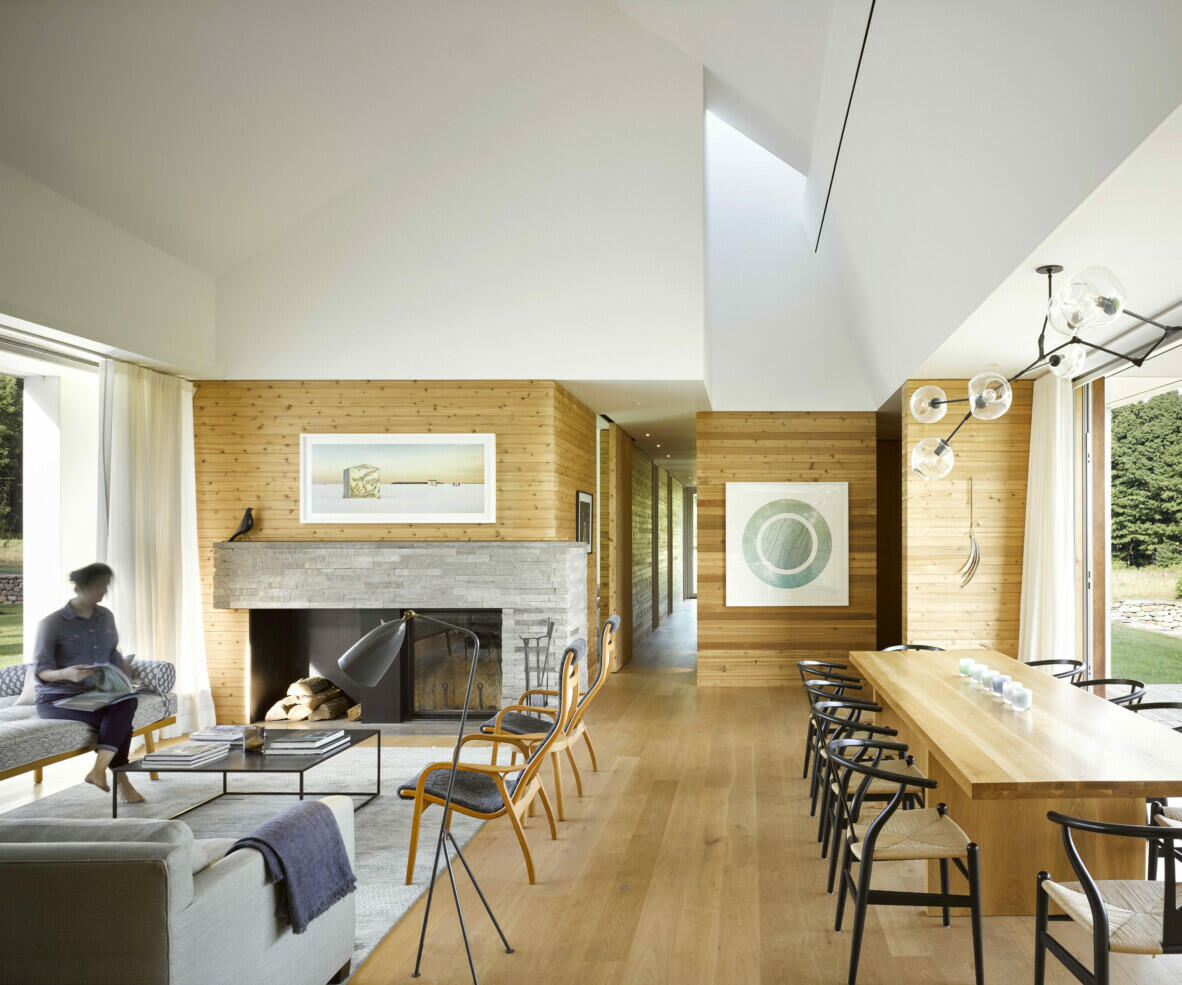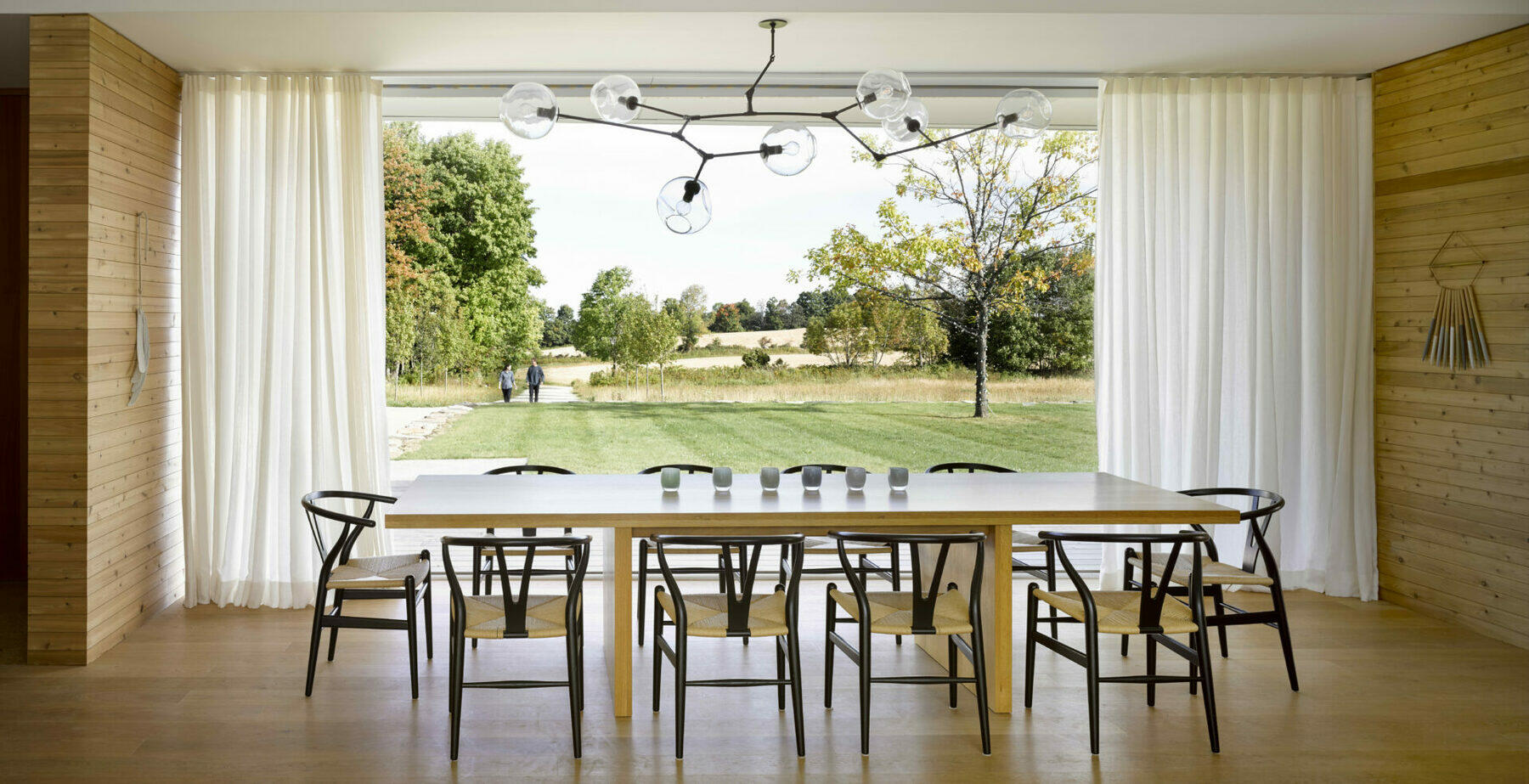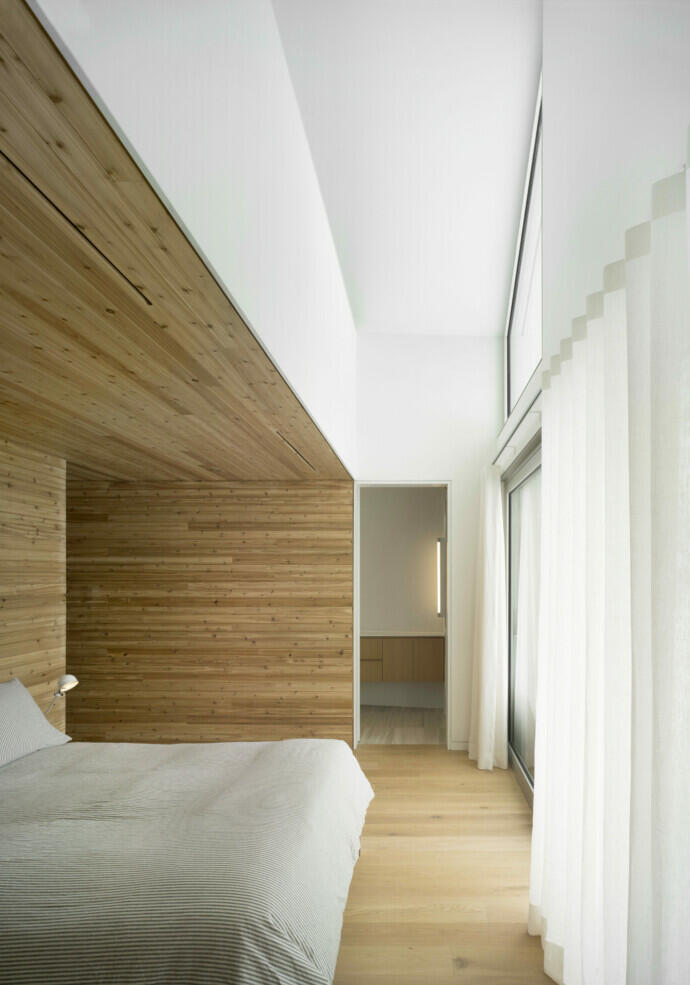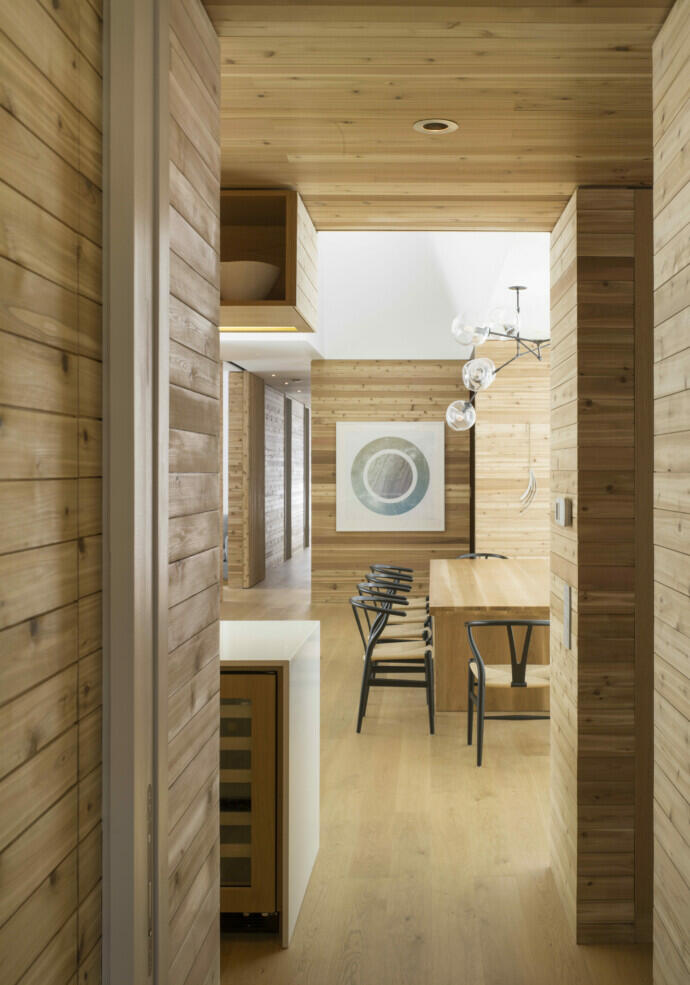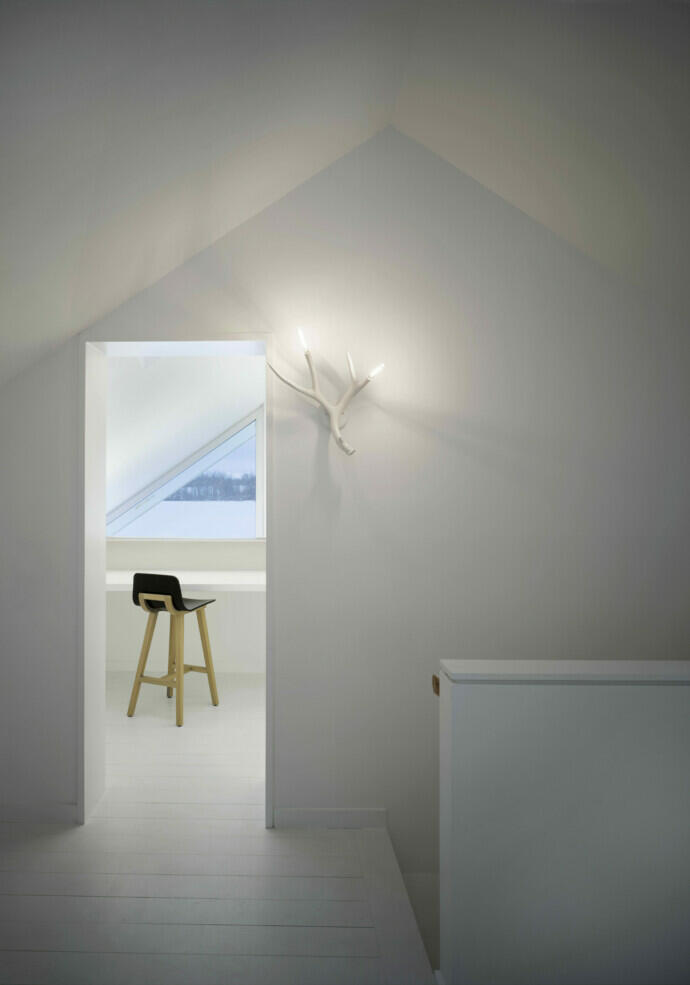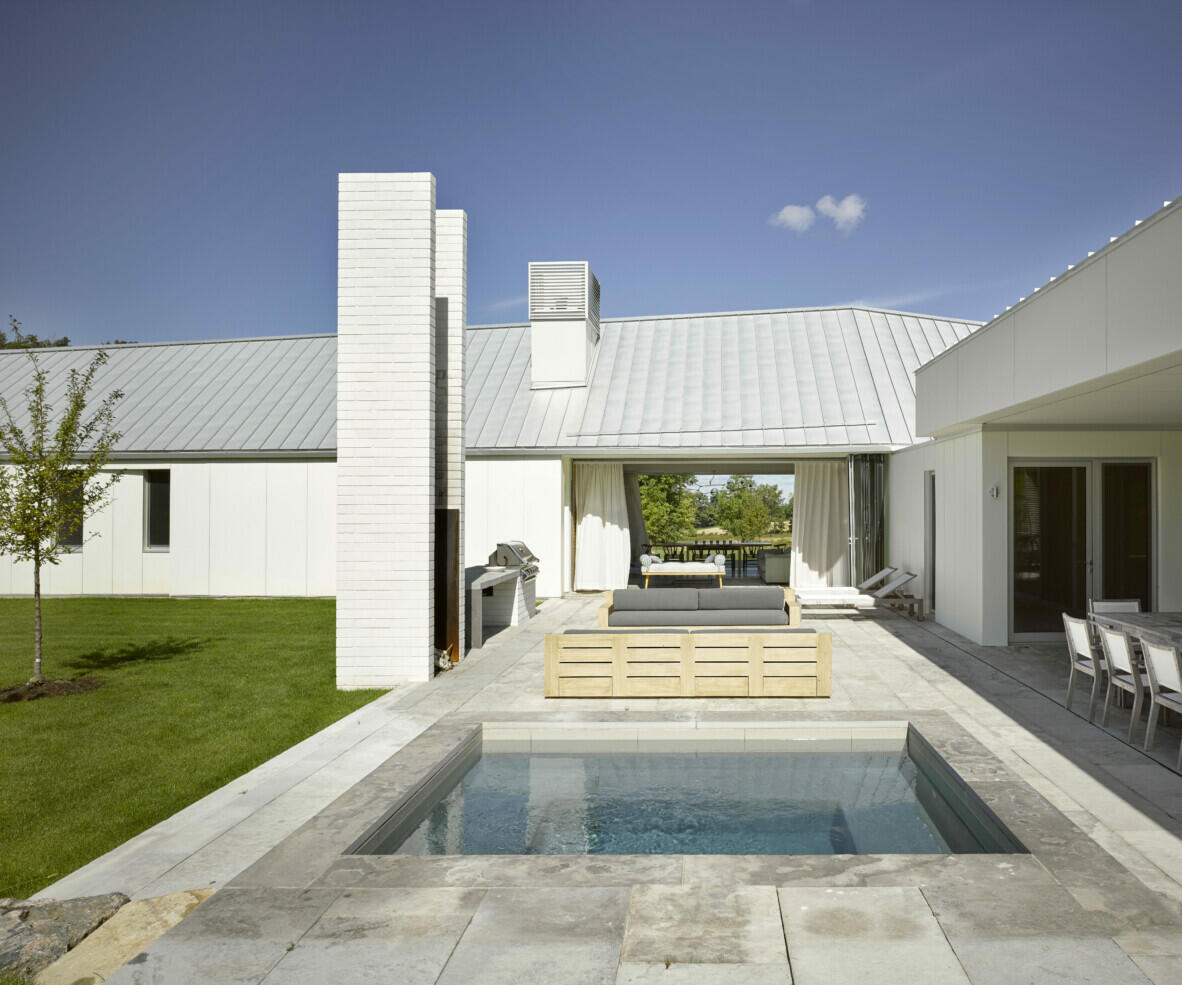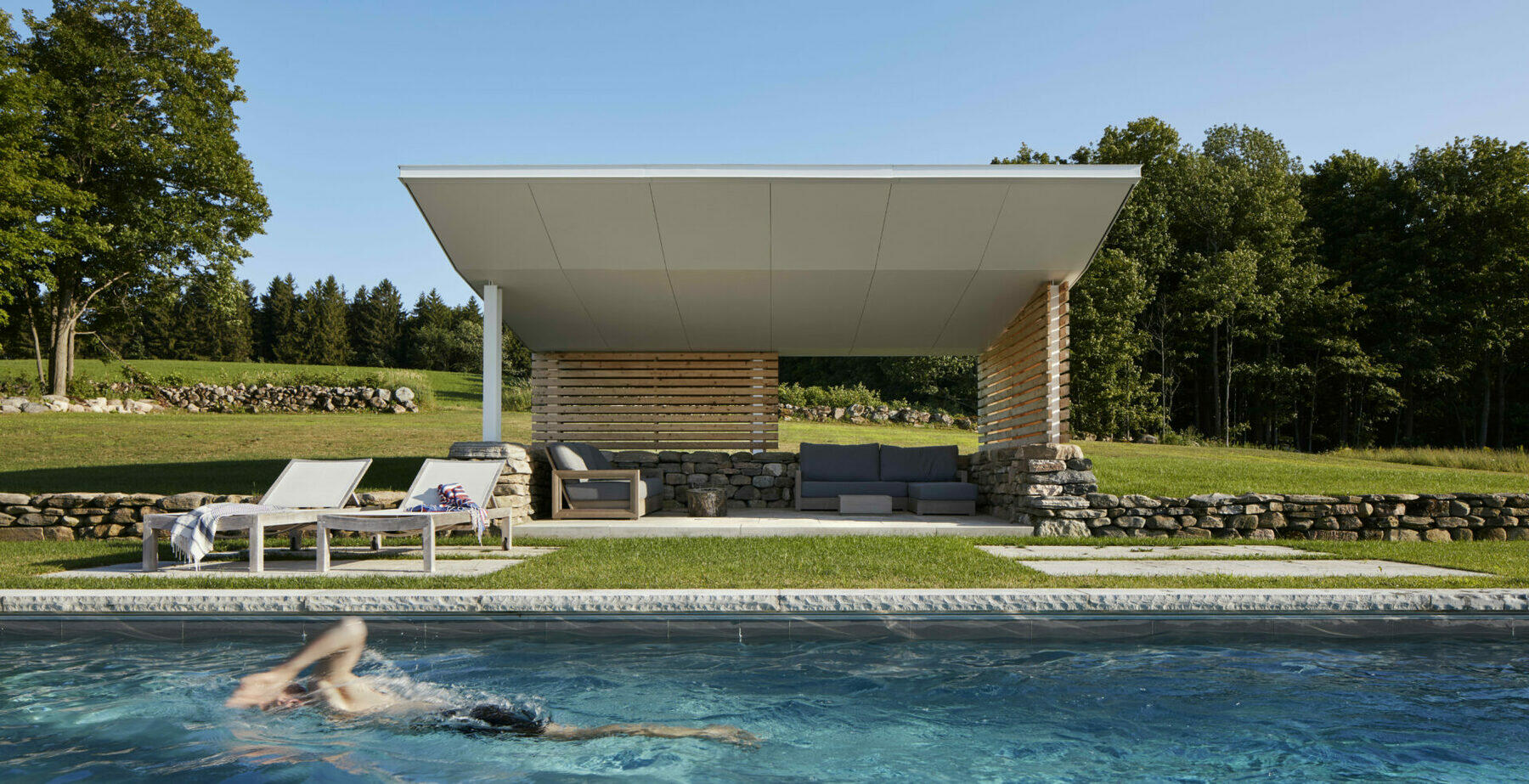 True to its name, Compass House orients and heightens one's experience of the ever-changing landscape characteristic of the Niagara Escarpment — one of Ontario's most ecologically precious and remarkable regions. 
Located at the edge of 100 acres of fields, the home is adjacent to a thicket of trees that provides windbreak and a sense of enclosure on an otherwise sweeping site. Its striking white exterior registers each season, distinct amidst the green fields of summer and obscured within the soft winter light and snow. 
The home consists of perpendicular volumes that converge to create communal living spaces. The kitchen, dining area, and living room all open onto a secluded interior courtyard and plunge pool, with bedrooms located on the far ends of each wing to furnish greater privacy. At the intersection of these two residential wings lies the courtyard's fireplace and soaring chimney, offering a vertical counterpoint to the home's otherwise lower-slung profile. Ample glazing and a central breezeway ensure the house communicates directly with nature on all sides.
Retaining walls, constructed with fieldstone found on the property, provide a natural plinth for the house, grounding it in the land. The planes of the pitched roof, which slope at gentle angles against the backdrop of the open sky, are slit by strategically placed skylights that bathe the interior spaces in natural light.
To build durably and sustainably, we used low-maintenance construction materials, including cement-board siding, aluminum windows, and a steel roof, and prioritized natural daylighting, passive ventilation, and construction waste reduction. Our team sourced local Ontario stone and cedar, deployed environmentally preferred finishes, and designed for surface-water management. The addition of an in-ground geothermal system further enhanced the already exceptional energy performance of this LEED Gold-certified home.
Images: A-Frame Studio
Team
Robert E. Brown (Structural), GPY+ Associates Engineering Inc (Mechanical), Holbrook Ronald & Associates Landscape Architects (Landscape)
Publication
Title
Date
Two Houses Sit Quietly on the Land
Canadian Contemporary: The Northern Home
A+ Architecture: The Best of Architizer 2017