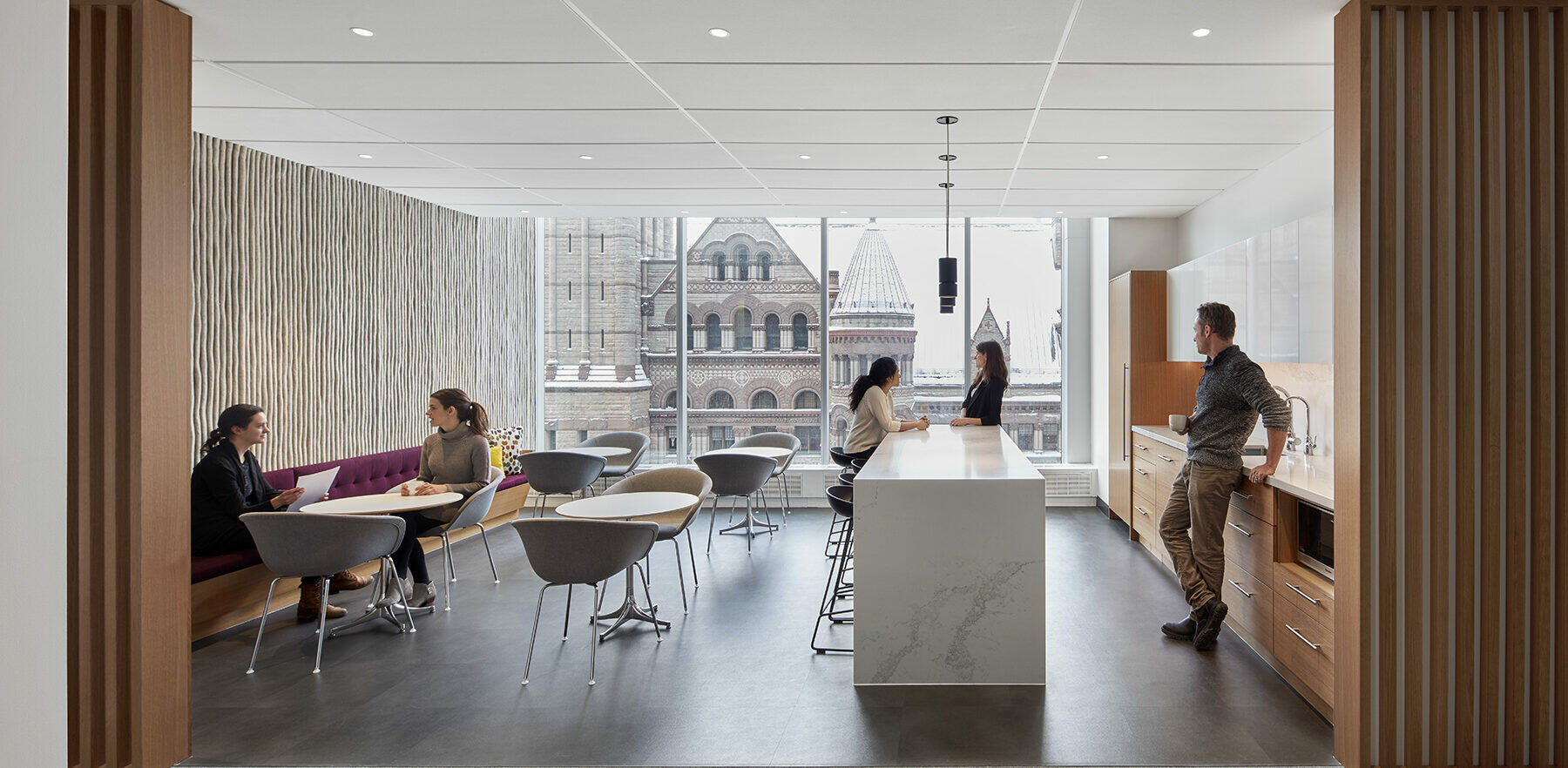 Defined by floor-to-ceiling views and abundant natural light, this dynamic headquarters for multinational consulting firm Charles River Associates emphasizes communal and collaborative spaces for contemporary ways of working.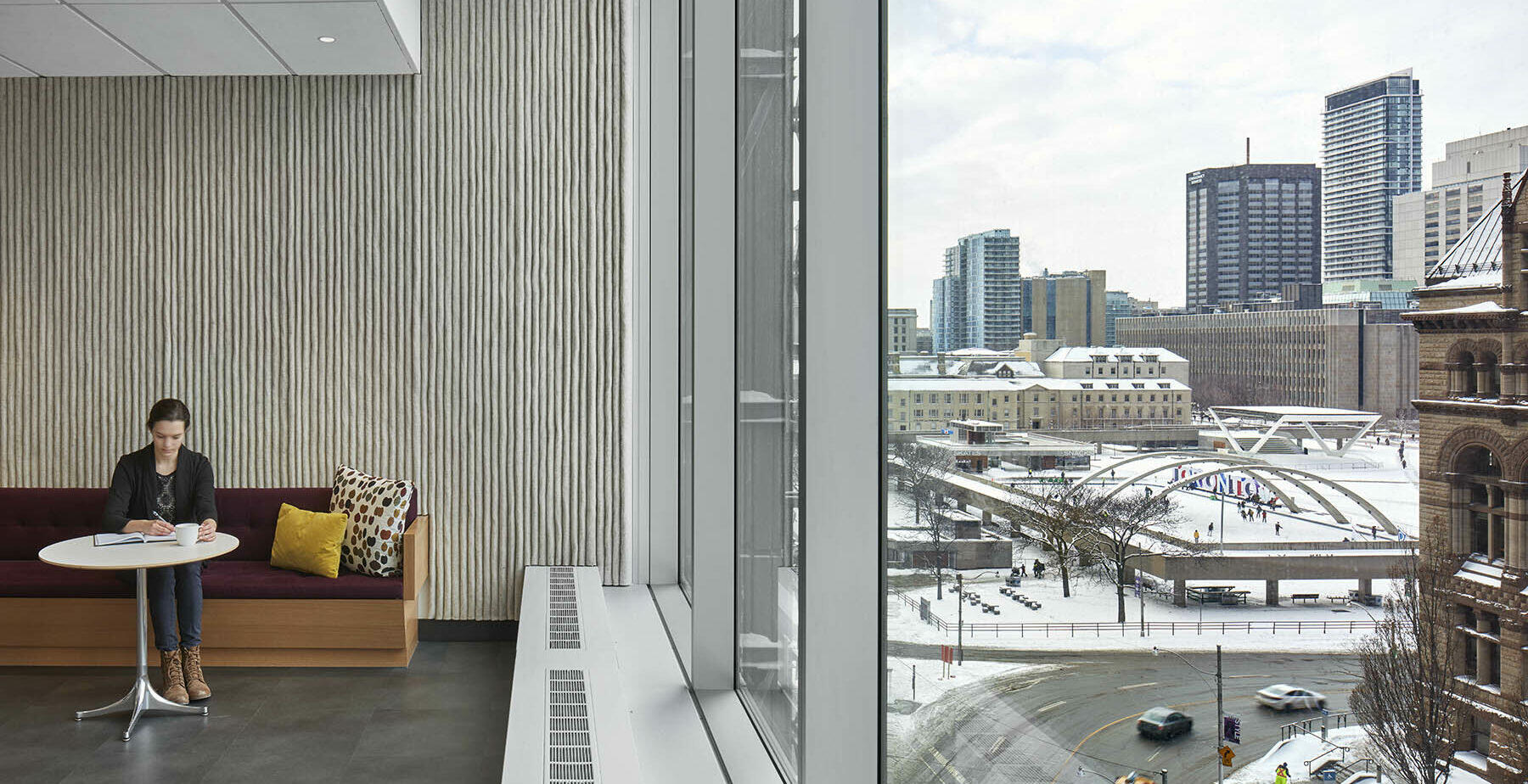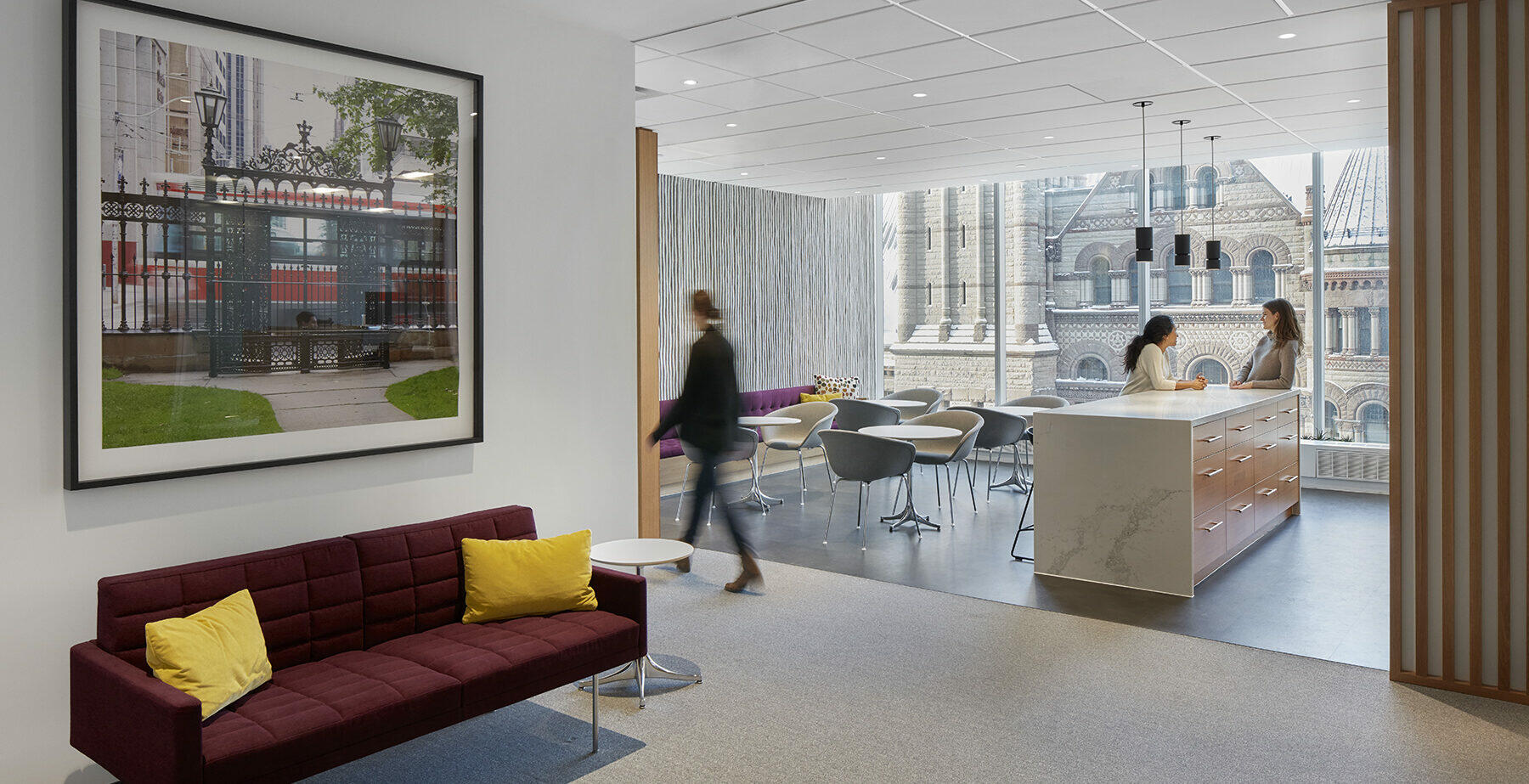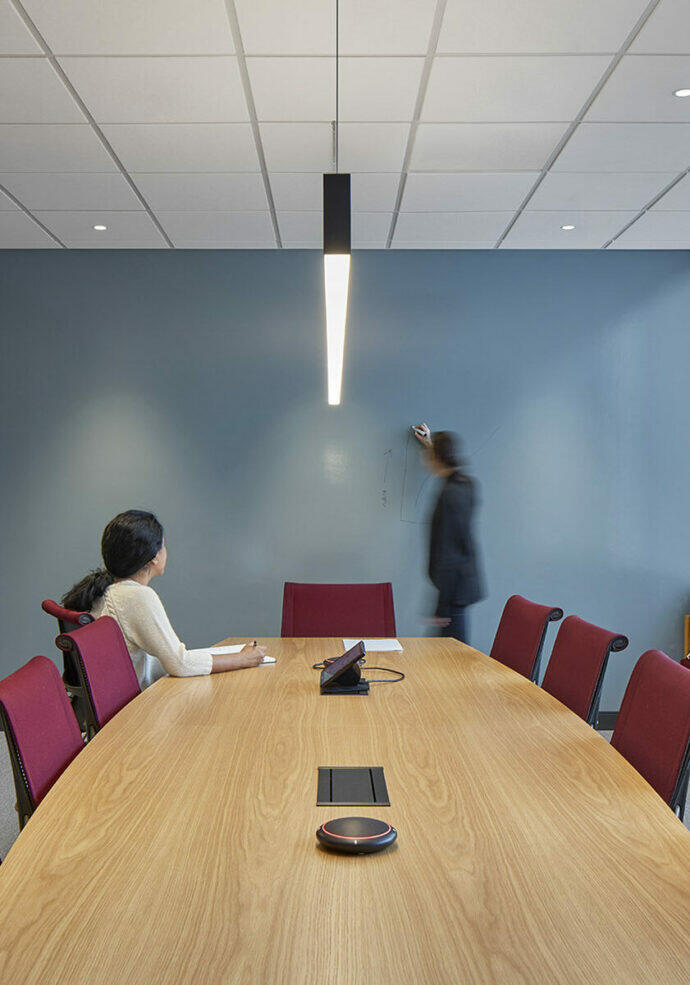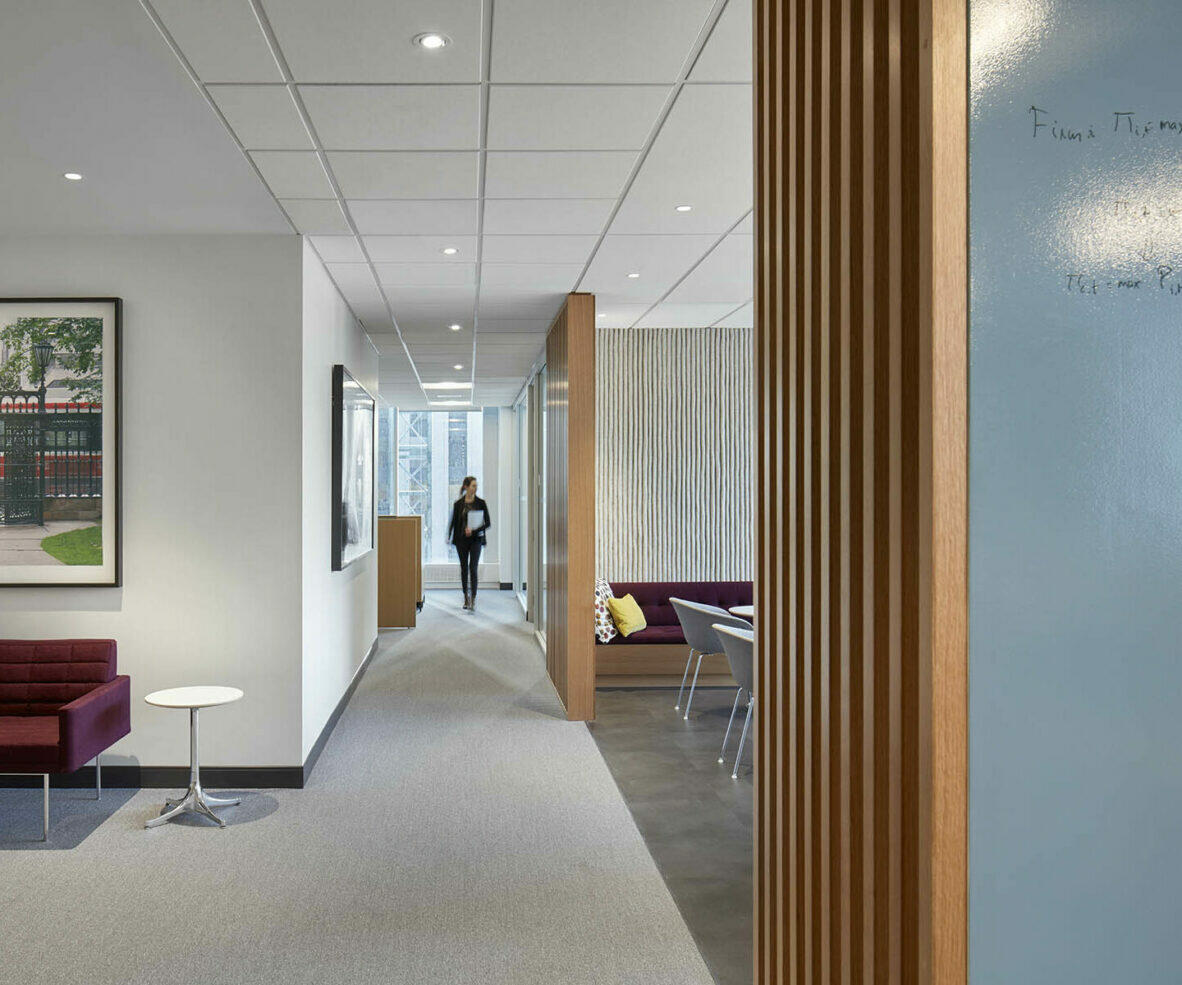 Headquartered in a building overlooking Toronto's Nathan Phillips Square and adjacent to the Hudson's Bay flagship store, this contemporary workspace for Charles River Associates (CRA) capitalizes on abundant northwest daylight and sweeping city views to create a distinct identity for the multinational consulting firm. 
Upon entering the office, employees and guests are welcomed into a lobby that gives way to an adjacent open-concept kitchen and lounge space. The latter was conceived as a social hub where colleagues and clients can meet, exchange, and collaborate over a coffee, with a multitude of available seating options: benches, chairs, or barstools. A feature felt wall adds a textural and organic counterpoint to the handsomely detailed white oak millwork while upholstery finishes are tastefully rendered in neutral shades and tertiary colours.
Occupying a prime corner location in the building, the CRA headquarters features floor-to-ceiling glazing that suffuses the perimeter offices, workstations, and lounge with daylight while offering a dramatic view of Old City Hall across the street. Not only does the historic civic structure's ornate architectural detailing provide a captivating backdrop, but its muted tones and rich patina also inspired the material palette for the interior finishes.
The spatial organization of the office manifests as a series of neighbourhoods comprising clusters of modular workstations, private offices, and meeting rooms. Employees are treated to natural light and layered views throughout, with carefully placed solid partitions to maintain fluidity of circulation while avoiding dead-end corridors. All furniture was specified by our team, including a variety of ergonomic choices, such as sit/stand desks that promote optimal health and performance. To encourage collaboration, individual walls were conceived as large-scale writing surfaces for note-taking, brainstorming, and presentations.
In order to anticipate the future needs of an evolving company, we designed private offices to maximize flexibility and accommodate additional employees should CRA continue to grow.
Images: Shai Gil
Client
Charles River Associates
Team
Smith & Andersen (Mechanical + Electrical), Swallow (Acoustic), DTS (A/V), Marant (Contractor)