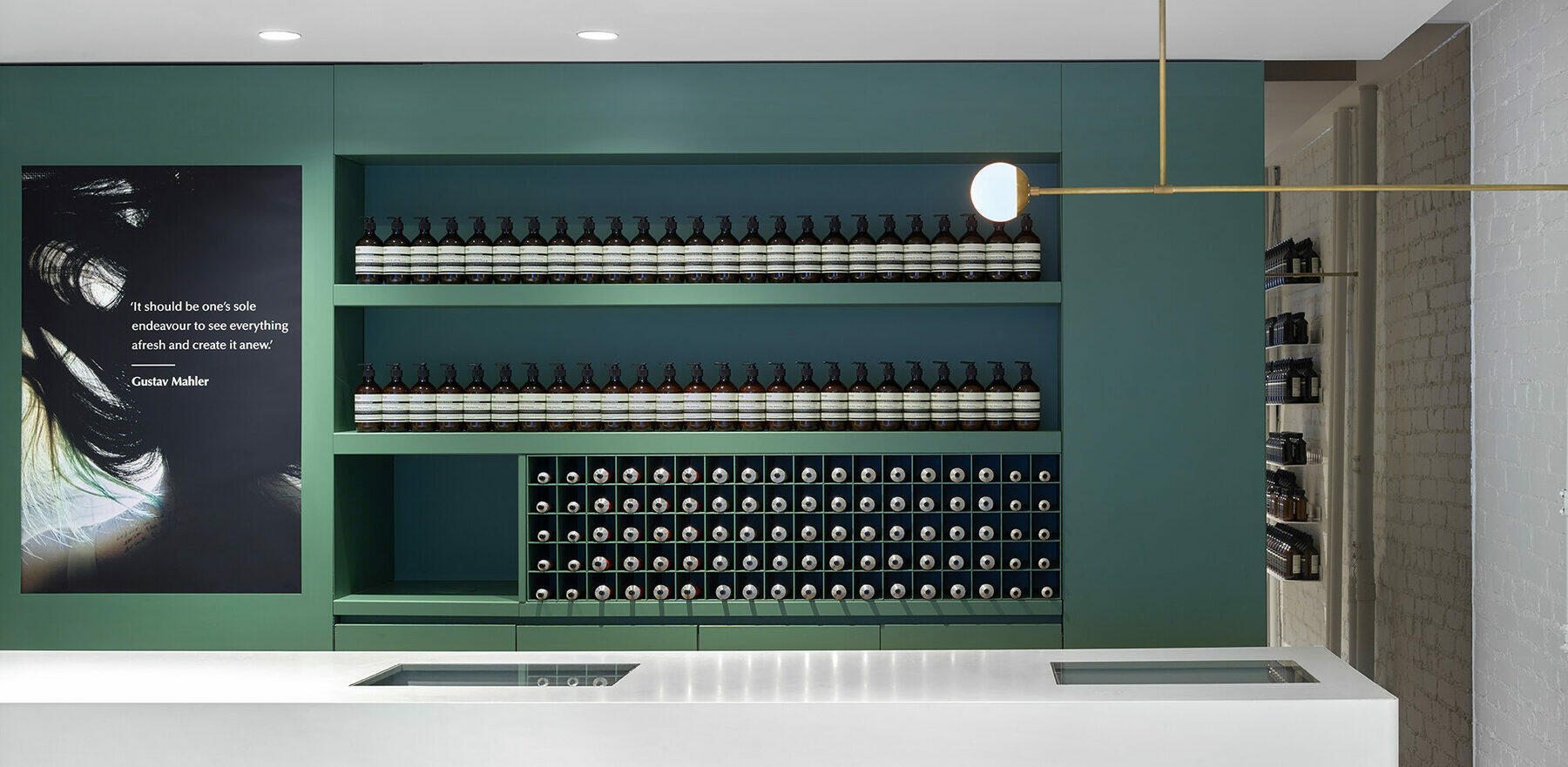 A vibrant pop of leaf green at the back of the store captures people's attention from the street while trellised ferns drape from its shelves, evoking the skin care brand's botanical qualities.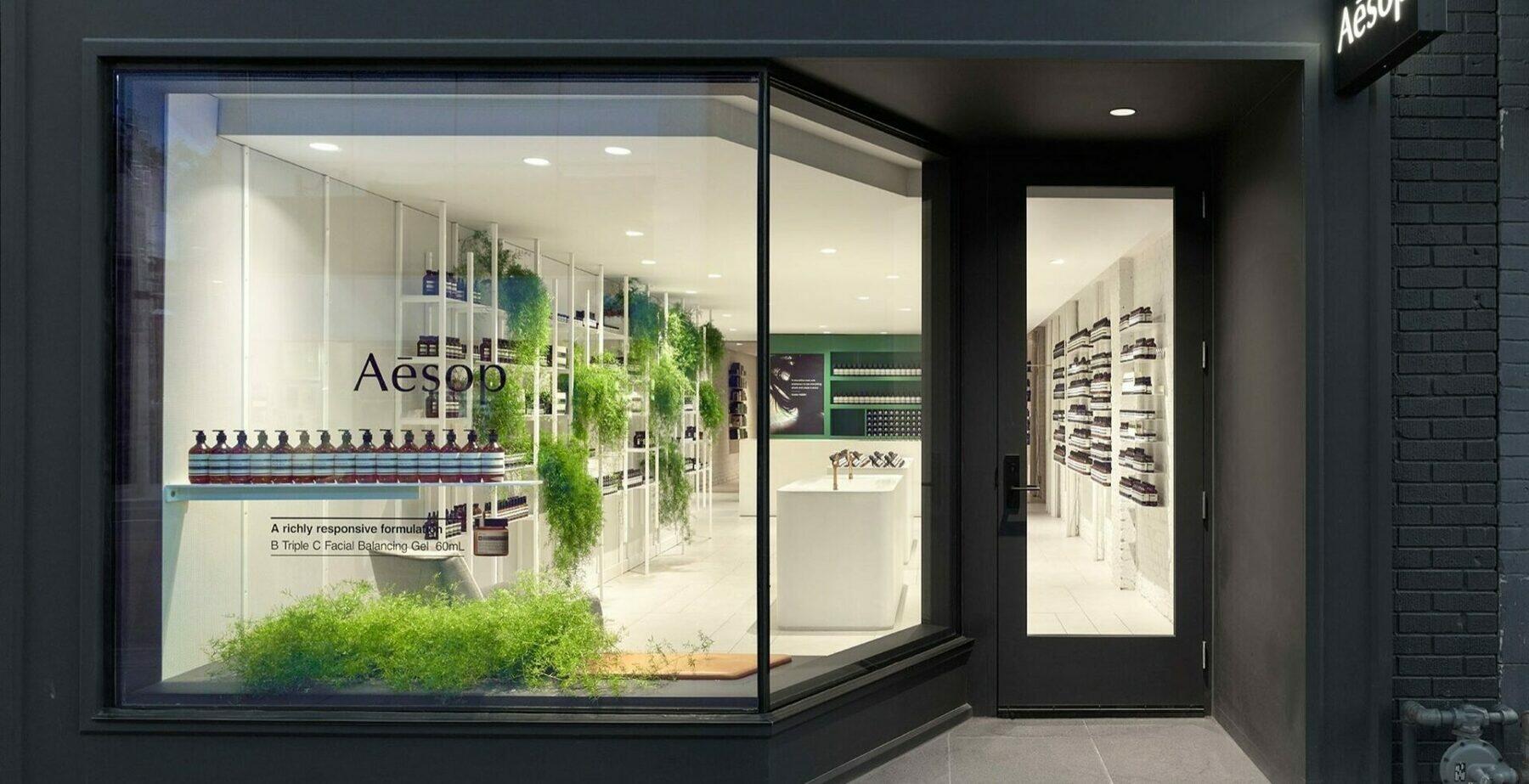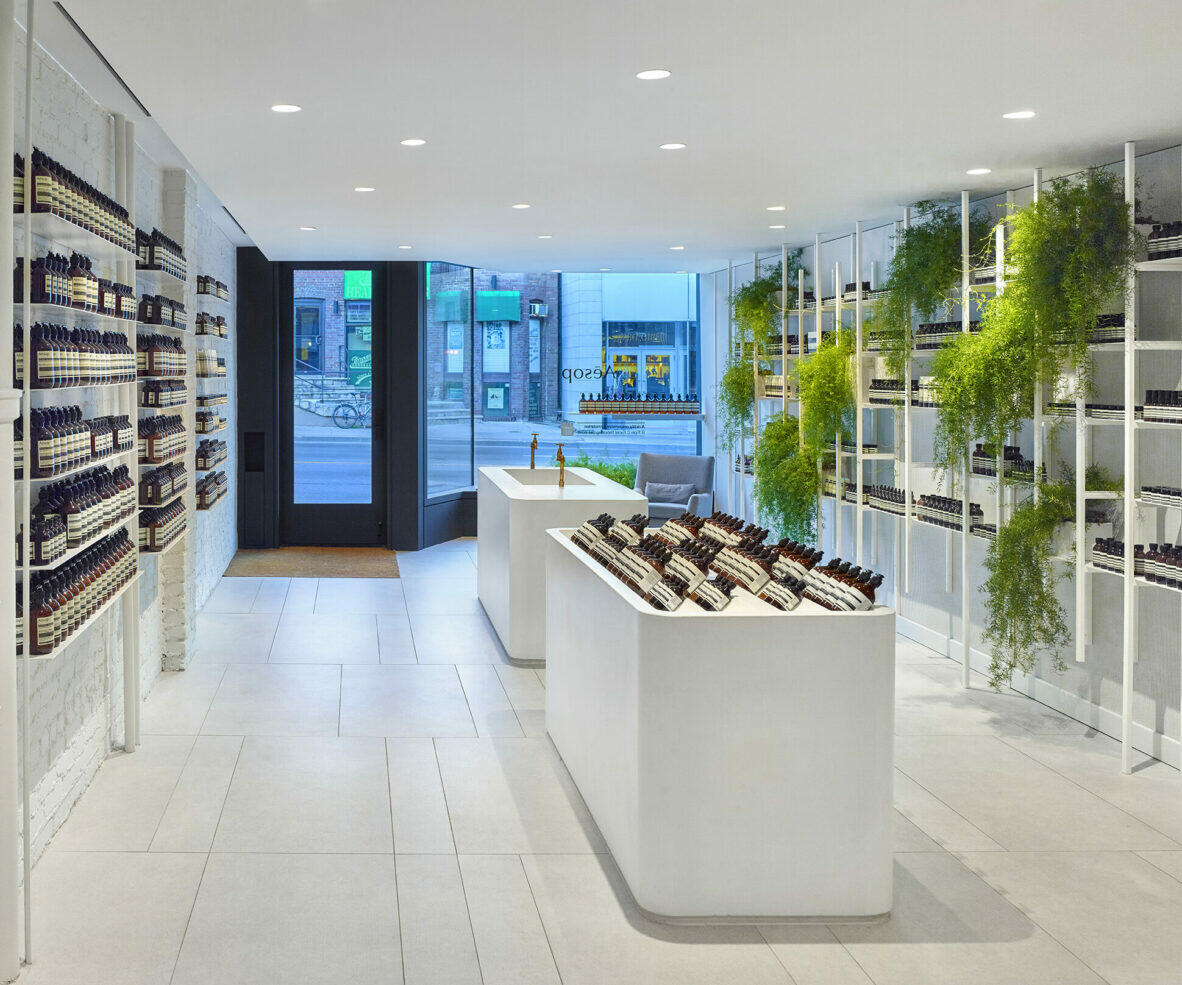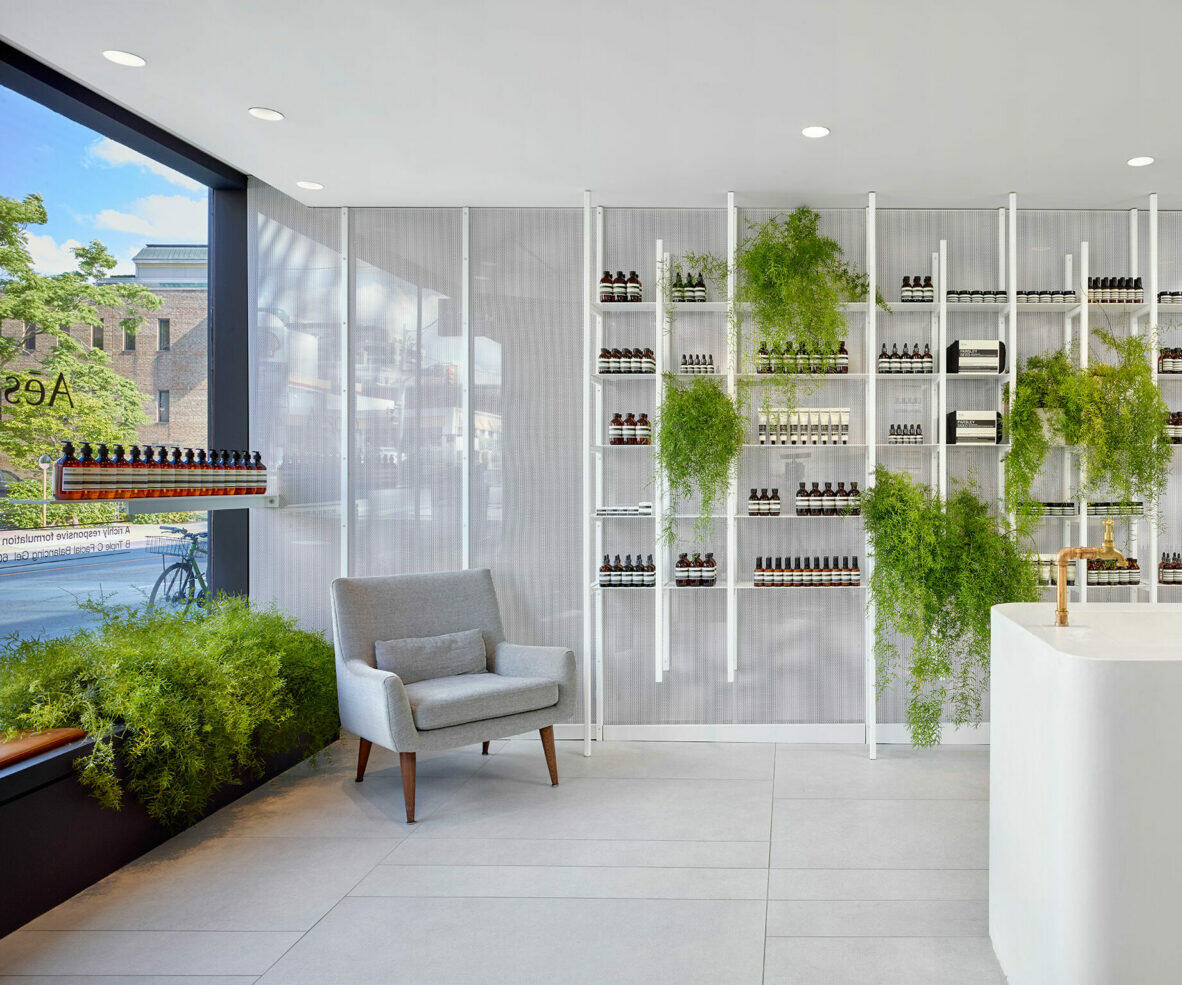 Aēsop Rosedale offers a serene connection to the natural world and a welcome respite from this trafficked stretch of Yonge Street.
After having been selected to design the city's first Aēsop store on West Queen West, Superkül was reengaged by the luxury skin care brand to fit out the company's second Toronto location in Rosedale. We drew upon the history and topography of the surrounding neighbourhood, a residential enclave with origins dating back to the early 1800s. Lying northwest of the downtown core, Rosedale sits within a lush and vast ravine system, defined by winding streets, crescents, and a densely planted and picturesque landscape. Inspired by the latter, we devised a "secret garden" concept in which architecture behaves as the infrastructure for natural growth.
The carefully chosen material palette not only establishes a connection to nature, but also evokes the organic and botanical qualities of Aēsop's body-care products, effectively manifesting the ritual of skin care through colour, texture, and light. 
Cleansing white tones permeate the space. Matte whitewashed brick runs the length of the entire north wall, providing a textured finish that complements the similarly hued smooth concrete counters and porcelain-tiled floors. By contrast, a vital and soothing leaf green colour defines the back wall of the store, which houses additional products in a series of built-in display receptacles. The colour represents freshness and renewal, providing a focal point in the otherwise minimalist space while signaling the point-of-purchase desk to customers.
An elaborately conceived but subtly layered shelving assembly extends along the south wall. Referencing a garden trellis, the slender powder-coated steel elements constitute the structural framework for the display system: the brand's signature bottles sit in neat rows, tucked among the unfurling fronds of thriving plant life. Behind the shelves, a mirrored surface is overlaid with a finely perforated metal screen, creating a depth of field and muted quality of reflection. As customers browse, they catch glimpses of themselves in the mirror through an impressionistic lens. The effect is intensified by the dispersal of lights in the ceiling above, which evoke a constellation of stars. The lights reflect softly off the screen-and-mirror shelving assembly to create a dappled effect, emulating the sunlight that filters through a latticed garden wall.
Images: Adrien Williams, Shai Gil
Team
ESTI Consultants Inc (Mechanical), LKL Engineering Ltd (Electrical), Structure Corp (Contractor), Punchclock Metalworks (Metalwork), Liteline (Lighting), Commute Home Inc (Lighting Feature), Quince Flowers (Plant Materials)