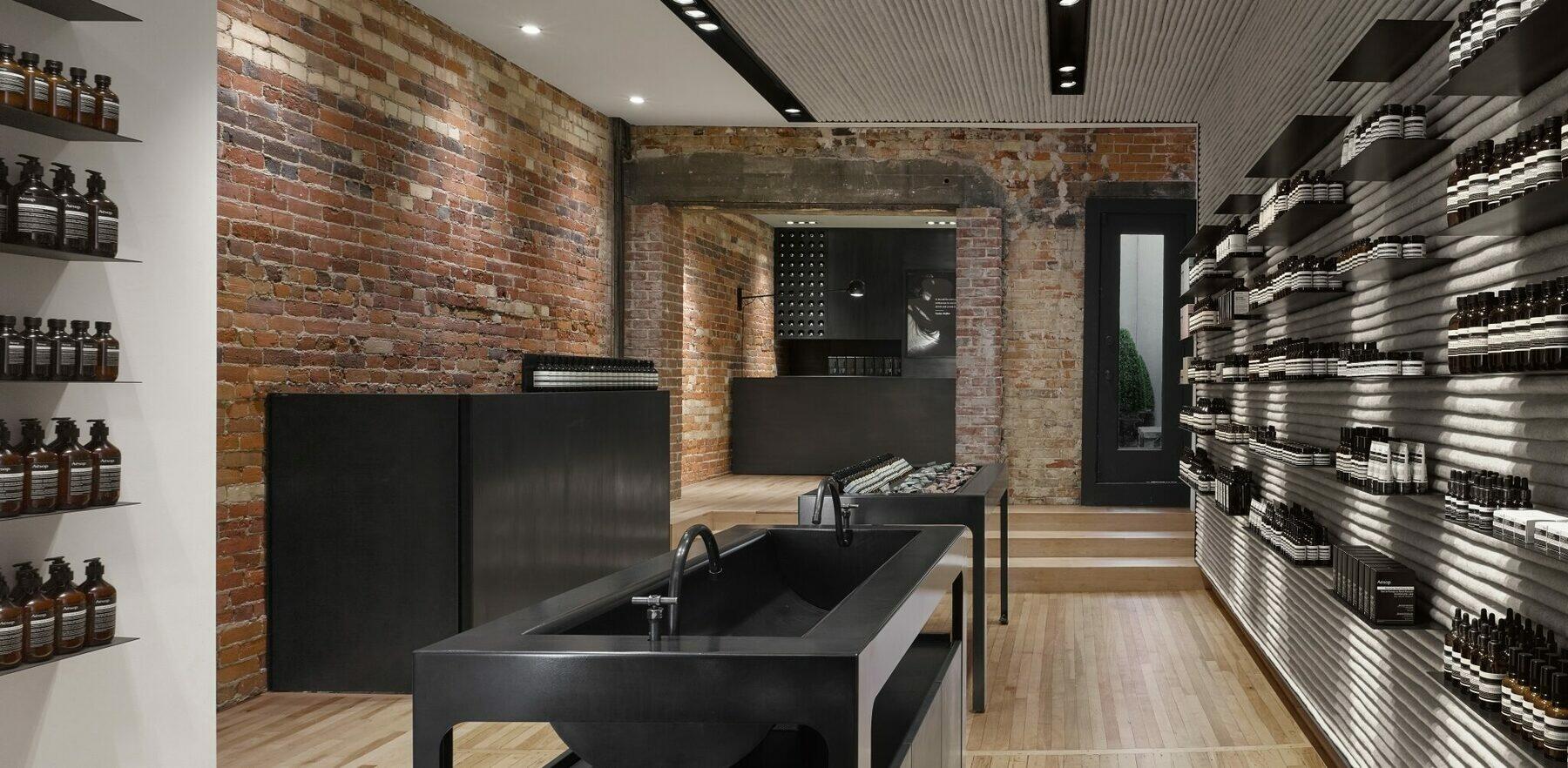 The skin care brand's first Canadian outpost, Aēsop Queen Street West is a sensory journey and a distinct nod to Toronto's natural and industrial histories.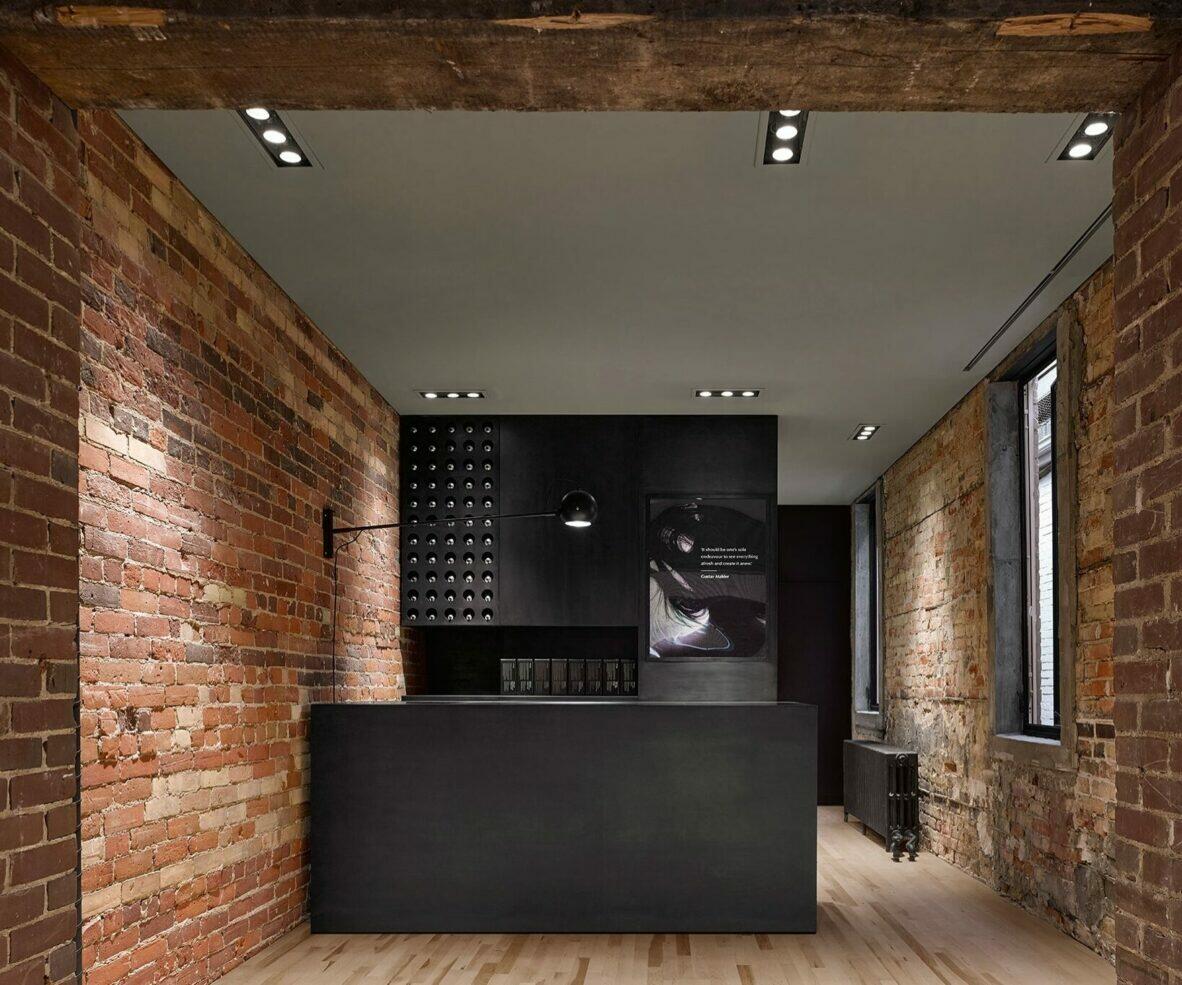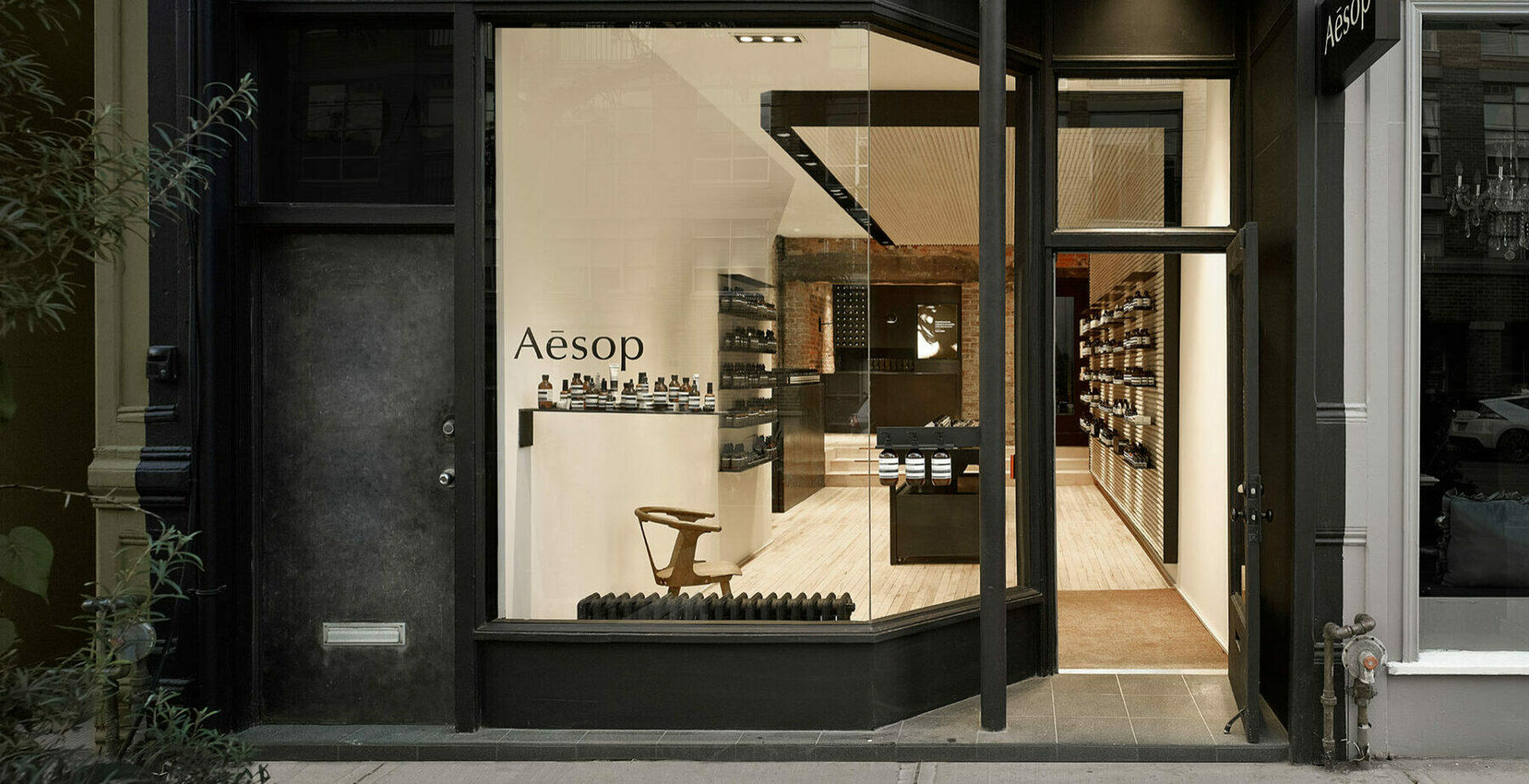 Aēsop Queen Street West is the brand's first Canadian store. A luxury skin and body care line from Australia, Aēsop chose Superkül to design their shop based on a shared commitment to highly detailed, site-specific, and signature design.
All Aēsop stores strive to capture the intrinsic qualities of their individual locations by using local materials and engaging with a given neighbourhood's culture and history. Here on West Queen West, the shop design was inspired by the street's historical juxtaposition of residential and manufacturing uses as well as the natural landscape of the former Garrison Creek ravine in adjacent Trinity Bellwoods Park.
Quintessentially Torontonian, the space is deep and narrow. The design emphasizes this linearity, drawing the eye through to a small side courtyard, inviting exploration of old and new architecture along the way. The interior was stripped back to the original brick, which became a substrate for an installation consisting of pleated industrial felt and blackened steel. Crafted by artist Kathryn Walter, the felt is a reference to Canada's 17th-century commercial origins and the history of local textile manufacturing. Soft, warm, and domestic, it provides a buffer against noise and, with its organic imperfections, evokes topographical textures. By contrast, the blackened steel elements harken to Toronto's industrial context and the streetcar tracks embedded in the street just beyond the front door.
Bathed in honey-coloured light, Aēsop Queen Street West is a sensory experience. The tactile qualities of the felt and steel draw visitors in — away from the noise and frenetic pace of the city — to sample the aromatic products and immerse themselves in the distinctive Aēsop fragrances that fill the space.
Images: Shai Gil
Team
ESTI Consultants Inc (Mechanical), LKL Engineering Ltd (Electrical), Capitol Lighting (Lighting), Structure Corp (Contractor), Millworks Custom Manufacturing (Metalwork), Luxe Agencement D'Interieur (Millwork), Felt Studio (Felt Artist), Commute Home Inc (Lighting Feature), Forward Signs Inc (Signage)