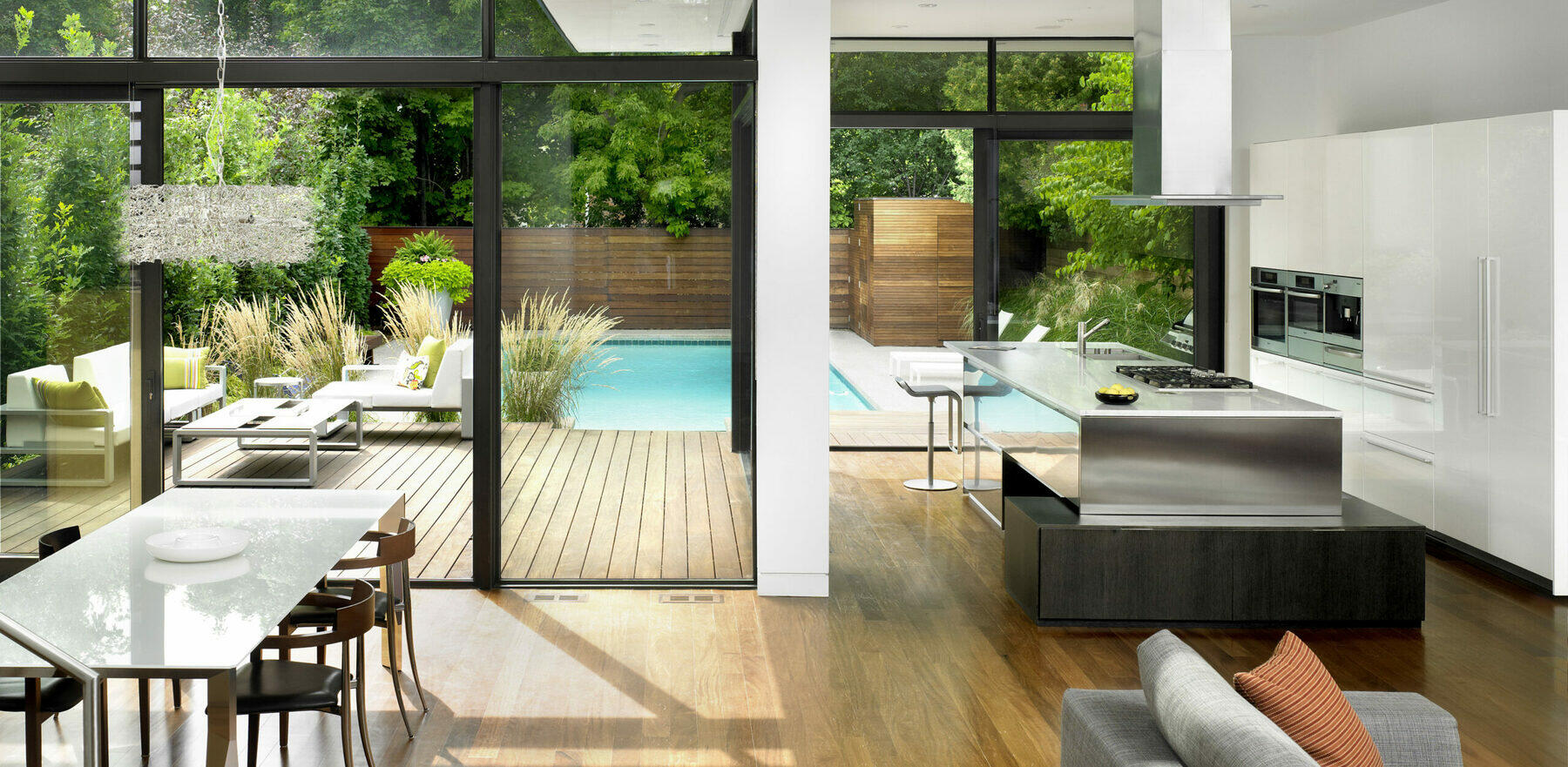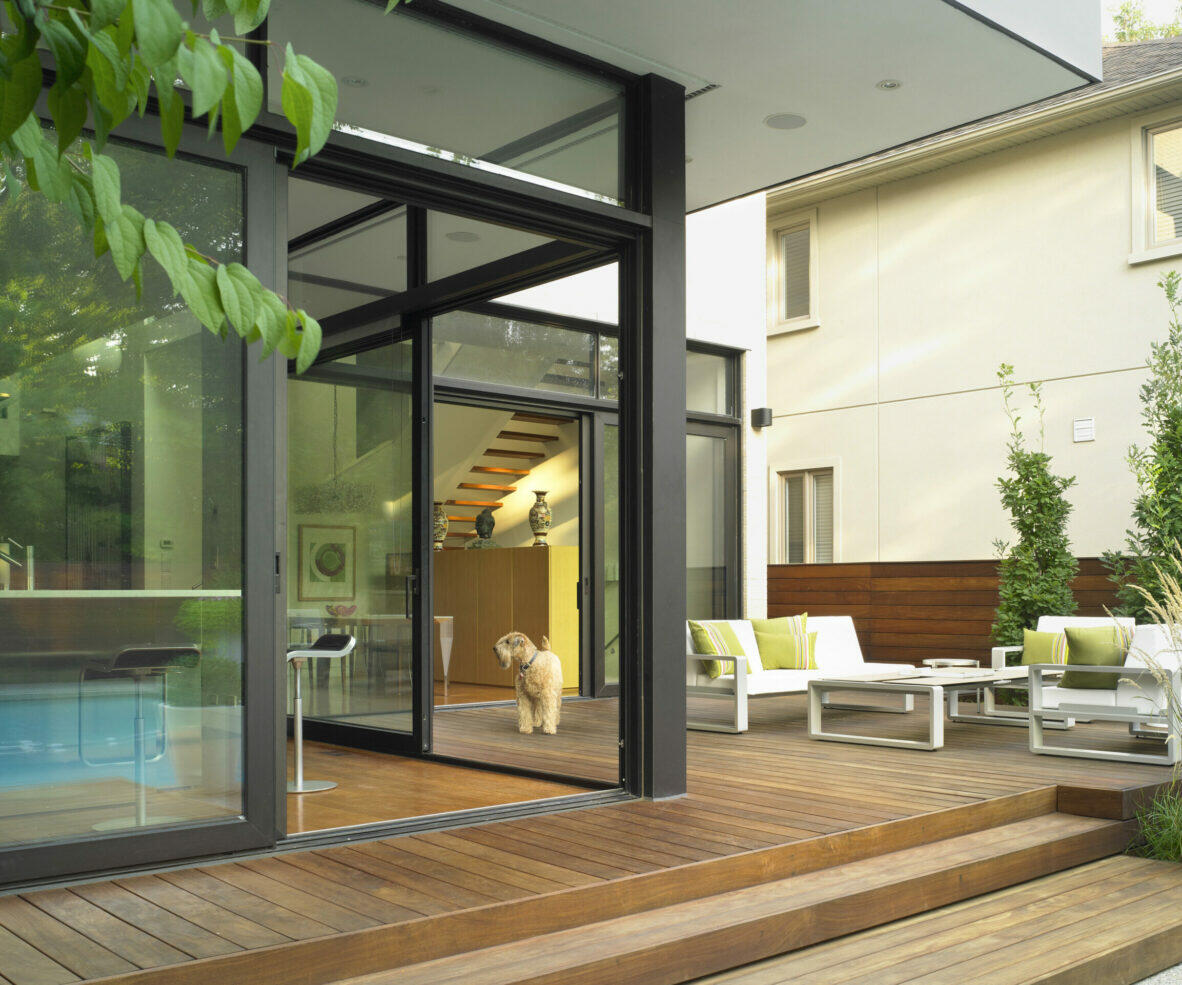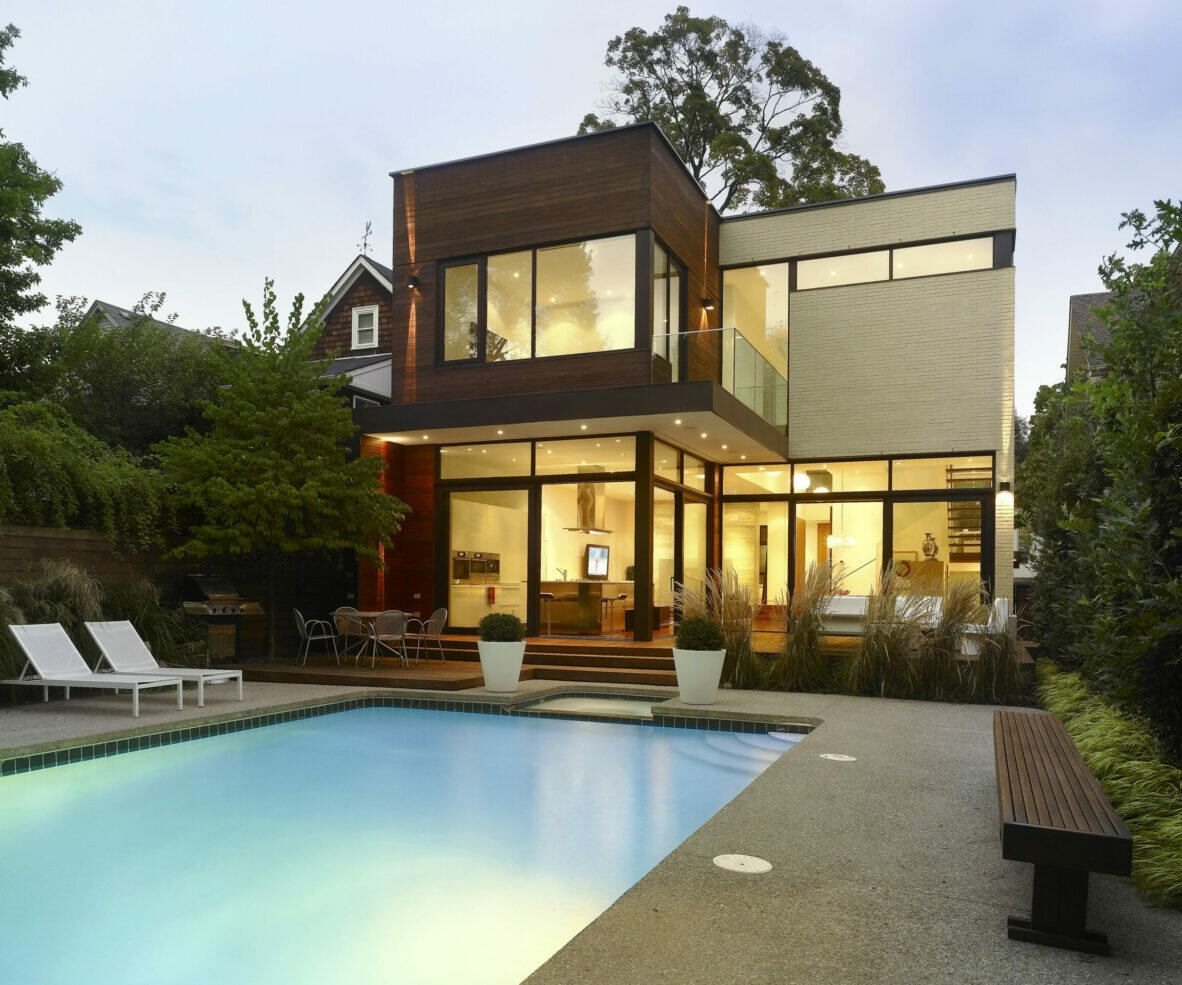 Split in both plan and section, the parti allows for a flood of light to the centre of the house through a long sky lit slot above, neatly dividing the massing into two distinct volumes. Contrasting in colour and materiality, the cladding of buff brick and rich brown ipe emphasizes the home's bipartite structure from the street.
As the owner entertains friends and family frequently, the public spaces of the house were designed as open and expansive interconnected rooms to encourage social flow and easy gathering. Predictably, the ground-floor functions include living, dining and kitchen. A luxuriously spacious master suite and a secondary bedroom and bathroom occupy the upper levels.  Spaces for entertaining extend to the outdoor terrace and pool at the rear; continuity is established between the interior hardwood flooring and the ipe deck outside. A variety of spatial conditions are generated by the split levels of the house, and a cinematic quality of movement and procession is evident throughout. This sectional richness results in a house that is equally suitable for two people as it is for thirty.
While a sense of spectacle and grandeur characterizes the interior, the house is also surprisingly intimate. Similarly, the scale and massing of the house is compact, responding directly to the adjacent homes and nestling comfortably into its site. Large panes of glazing and abundant top lighting establish a strong connection to the sky, the immediate landscape and the surrounding neighbourhood.
Images: Shai Gil
Organization
Award
Year
Ontario Association of Architects
Award of Design Excellence