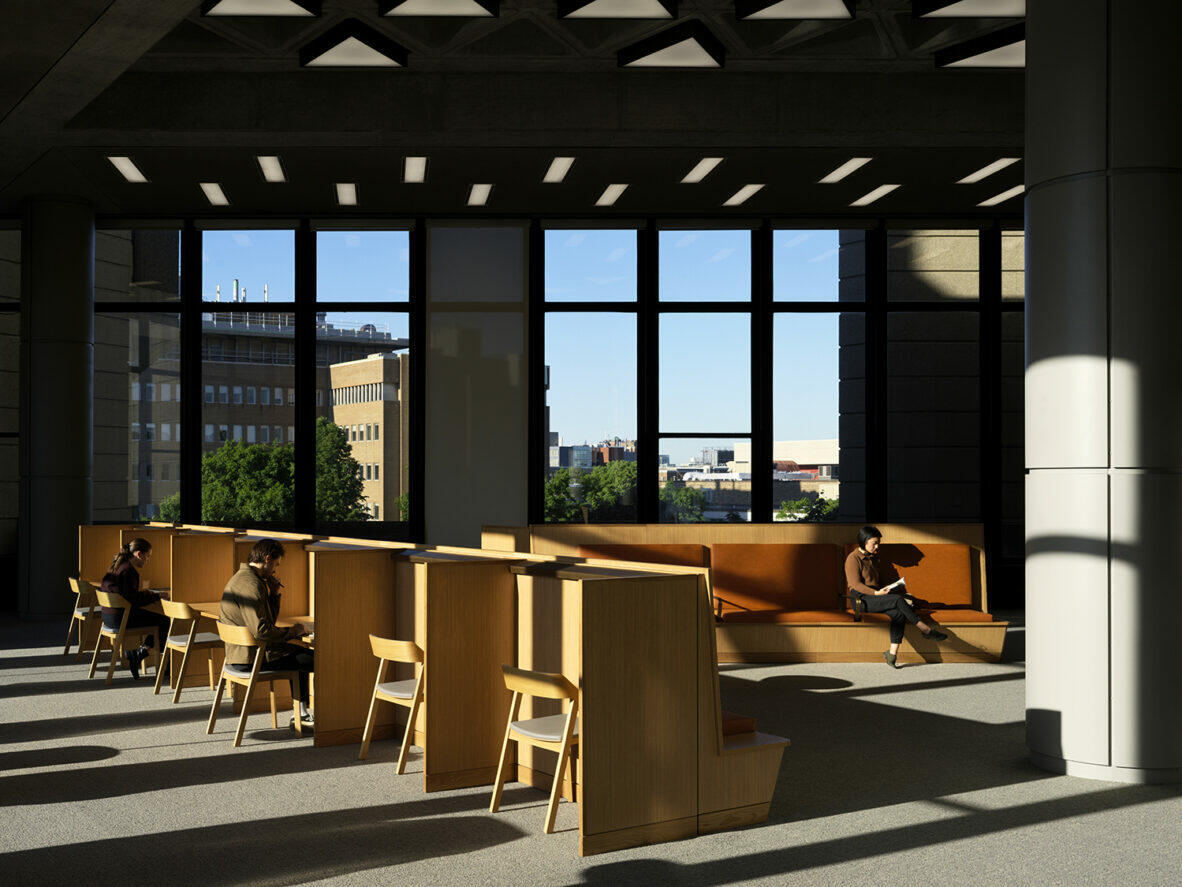 Robarts Library Fourth Floor Reading Room Reopens
Our elegant and accessible makeover of the Fourth Floor Reading Room at the University of Toronto's Robarts Library is complete! The space reopened to students, staff, and researchers on September 6, 2022, just in time for the start of the new school year.
Catch the renovated space in President Meric Gertler's back-to-school address to U of T's incoming students here.