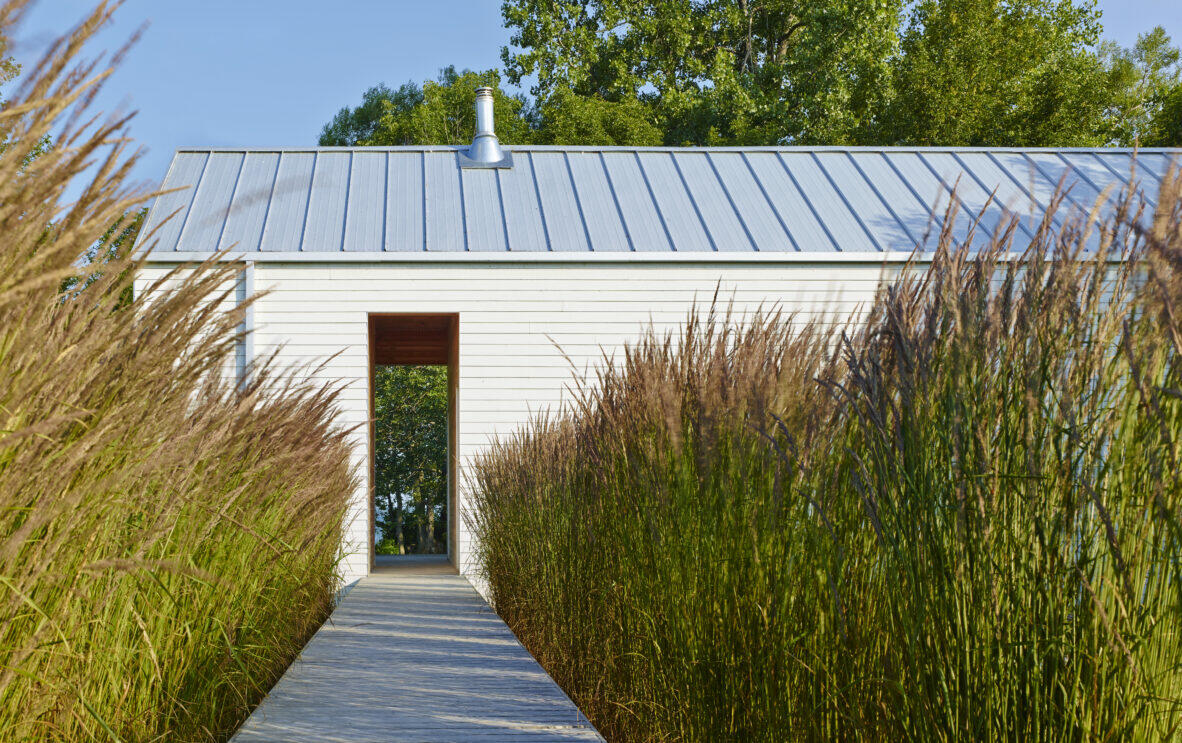 Reed's Bay House featured on Great Canadian Cottages, hosted by Colin and Justin
As an architectural firm whose portfolio comprises a great many cottages, superkül is pleased that Reed's Bay House was featured on a new television series entitled Great Canadian Cottages. With its simple shed-like form capitalizing on views towards the water and the surrounding bucolic landscape, Reed's Bay House is situated on Wolfe Island, the largest of the Thousand Islands in northeastern Lake Ontario.
Enthusiastically hosted by Colin McAllister and Justin Ryan, Great Canadian Cottages airs at 10:00pm Thursdays on Cottage Life TV.