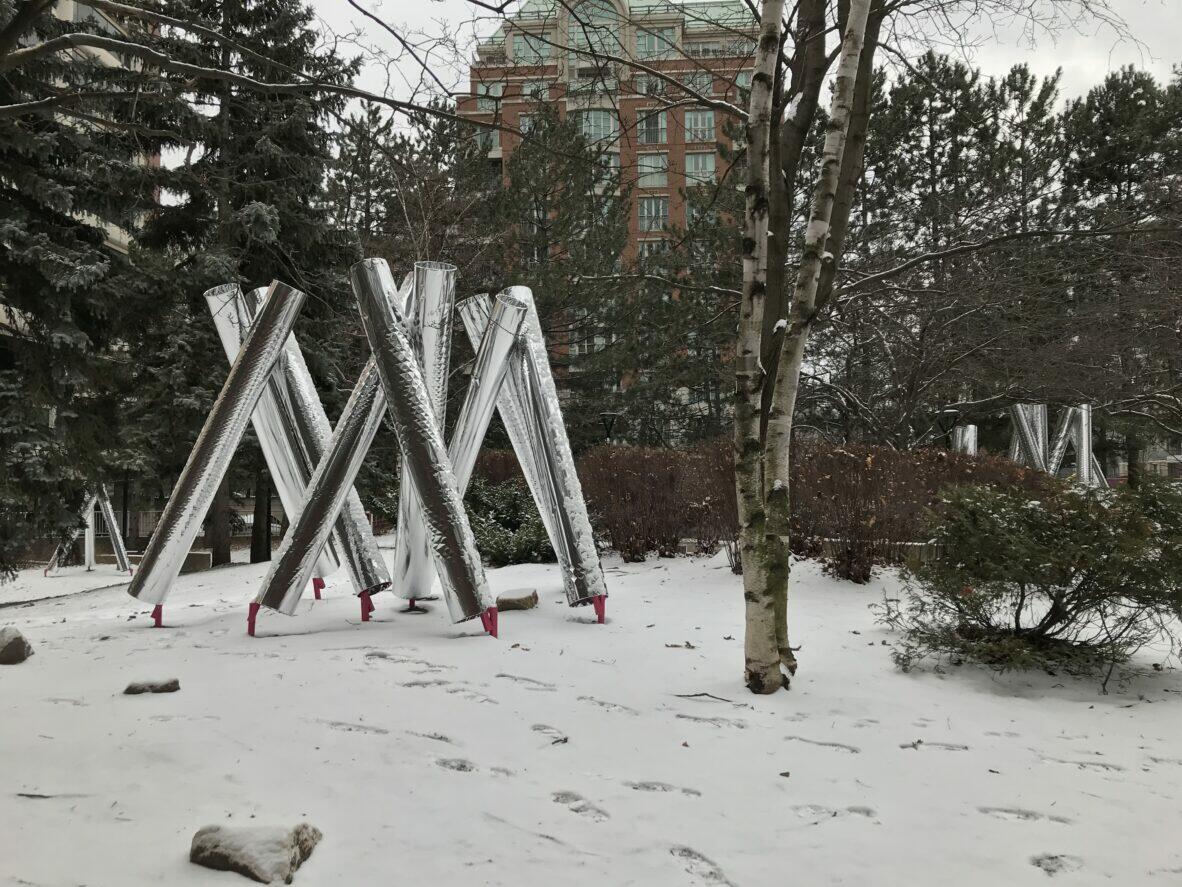 NOW Magazine Selects 'ReflectLive' in Best Events at DesignTO
We are honoured to be listed at the top of NOW Magazine's 10 Best Events at DesignTO happening January 18-27. Our installation 'ReflectLive' at Delisle-St. Clair Parkette explores our relationship with urban forests as manicured spaces offering relief from city life, as well as places we can regain a sense of adventure and playfulness.
Congratulations to the project team: Alexandra Lavallée, Andre D'Elia, Candice Gouveia, Erica Govan, Janean Bruhn, Mo Sooror, Quan Thai and Tristan Roberton. More information about the installation and the team's process can be found here.