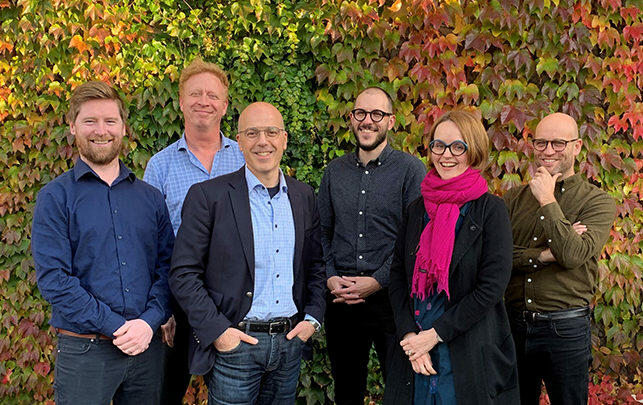 Firm Leadership Update
Superkül is pleased to announce the promotions of Kevin James, Shea Gallagher and Will Elsworthy to the role of Associate. Kevin, Shea and Will join the firm's leadership team alongside Associate Ian Douglas and Principals Meg Graham and Andre D'Elia. Together, this group leads the practice in pursuing and delivering projects to the highest level of design, sustainability and client service.
A skilled and versatile designer, Kevin has developed a keen ability to manage complex and challenging projects with a particular talent for fostering client relationships. He has led the design of several award-winning single-family residences, and is the lead architect on sustainable housing initiative called Passivhaus on the Laneways. As Associate, Kevin will continue to leverage his unique set of skills and experience in providing leadership to the residential team, and contributing to the design and development of the firm's institutional portfolio.

Shea joined Superkül in 2011 and is the project lead for a number of multi-unit residential and commercial projects including Junction House, Stratus Centre and 421 Roncesvalles. Shea has been instrumental in the practice's growth as it completes larger and more complex projects. His dedication to technical excellence combined with his attention to detail and strong project management skills have made him a central member of our team and a natural mentor to his junior colleagues. Shea has a particular interest in sustainable design, and we look forward to strengthening his position in this area as he steps into his Associate role.

Will has distinguished himself as an exceptional designer and project manager at Superkül. As an advocate for design and technical excellence, Will contributes his expertise to a wide range of projects of all scales across the studio including single family homes, Universal Music Canada and University of Toronto Student Commons. His commitment to innovation in building science and the use of computer technologies is highly valued by the studio. Will is very active in the Toronto architecture and design community including involvement with Design TO.