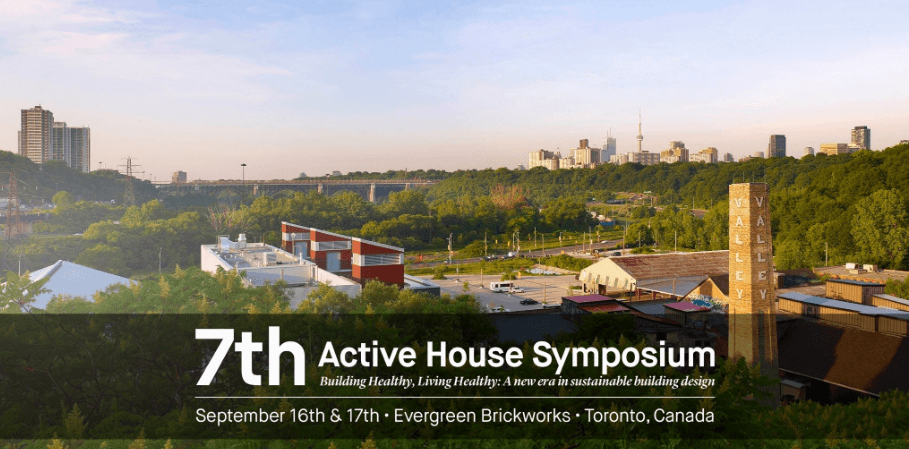 Andre D'Elia to Present at Active House Symposium 2019
On Tuesday, September 17, 2019, Superkül principal Andre D'Elia is participating in a panel interview at the 7th Active House Symposium, entitled 'Building Healthy, Living Healthy: A New Era in Sustainable Building Design'. This event follows the groundbreaking success of Great Gulf Homes Active Houses 1 and 2, single-family residences in the suburban communities of Thorold and Etobicoke, designed by Superkül and built by Great Gulf.
The design strategy for Active House 1 in Thorold considered the environmental impact of the entire life cycle of the home from concept to performance, meeting the construction metrics outlined by the European Active House program. Active House 2 in Etobicoke improves upon the energy performance of its predecessor, claiming the designation of the first certified Active House in the world, utilizing sustainable design strategies that minimize energy consumption and maximize occupant comfort.
You are encouraged to attend, to hear what Andre and other esteemed professionals have to contribute to the ever-evolving discussion on sustainable design. Taking place at the Evergreen Brick Works in Toronto from September 16 to 17, 2019, this is the first time that this international event has come to North America. As we steer ourselves towards the pinnacle of energy efficiency, the symposium will reveal what's next in high-performance buildings and people-centric design through two full days of thought-provoking presentations and engaging conversations, alongside a wealth of educational and networking opportunities with building industry professionals from Toronto and around the world.
For more information, please visit www.activehouse.ca.