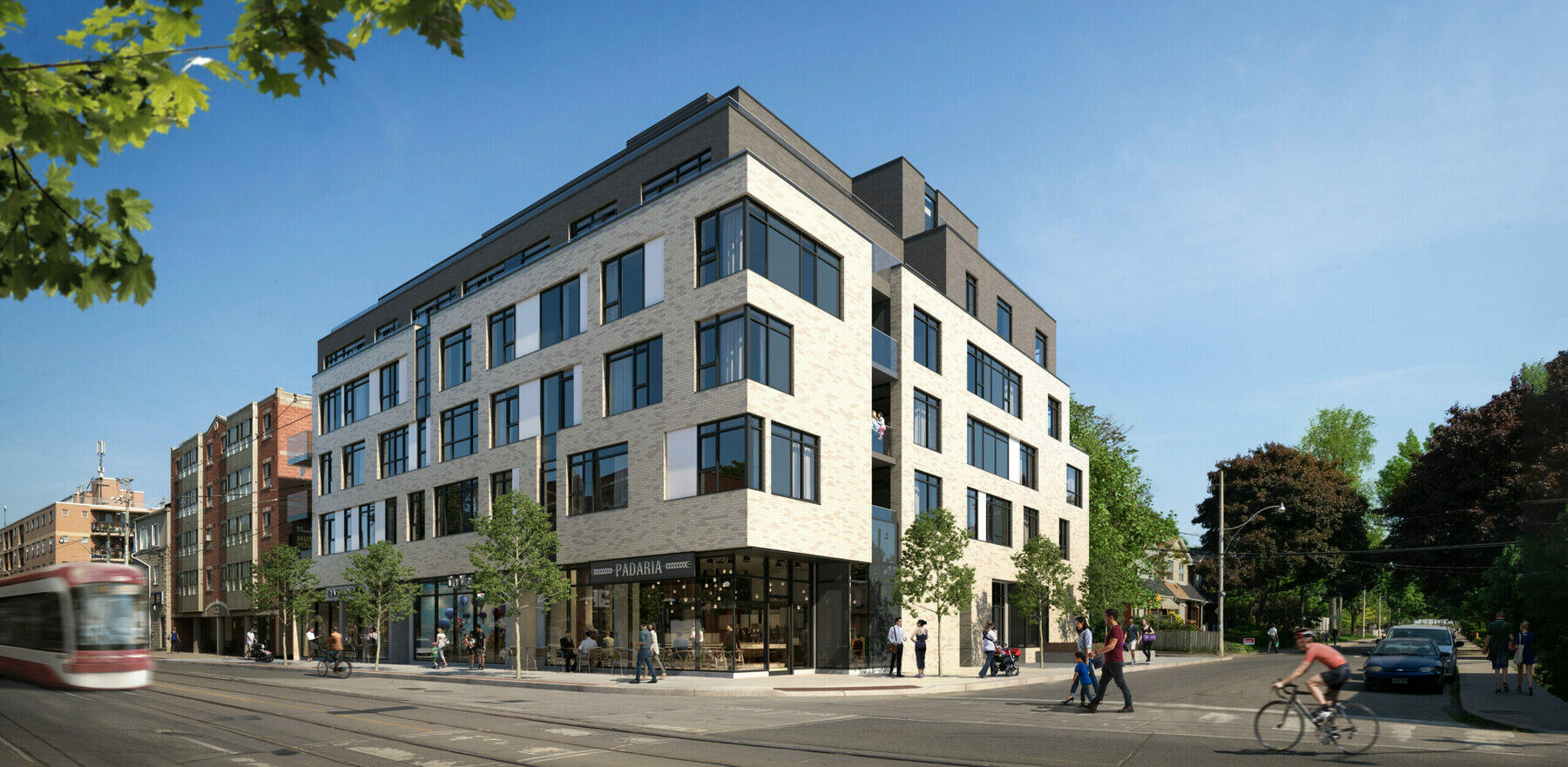 This new six-storey, mixed-use rental building in Leslieville helps diversify housing options and densify a residential neighbourhood in downtown Toronto.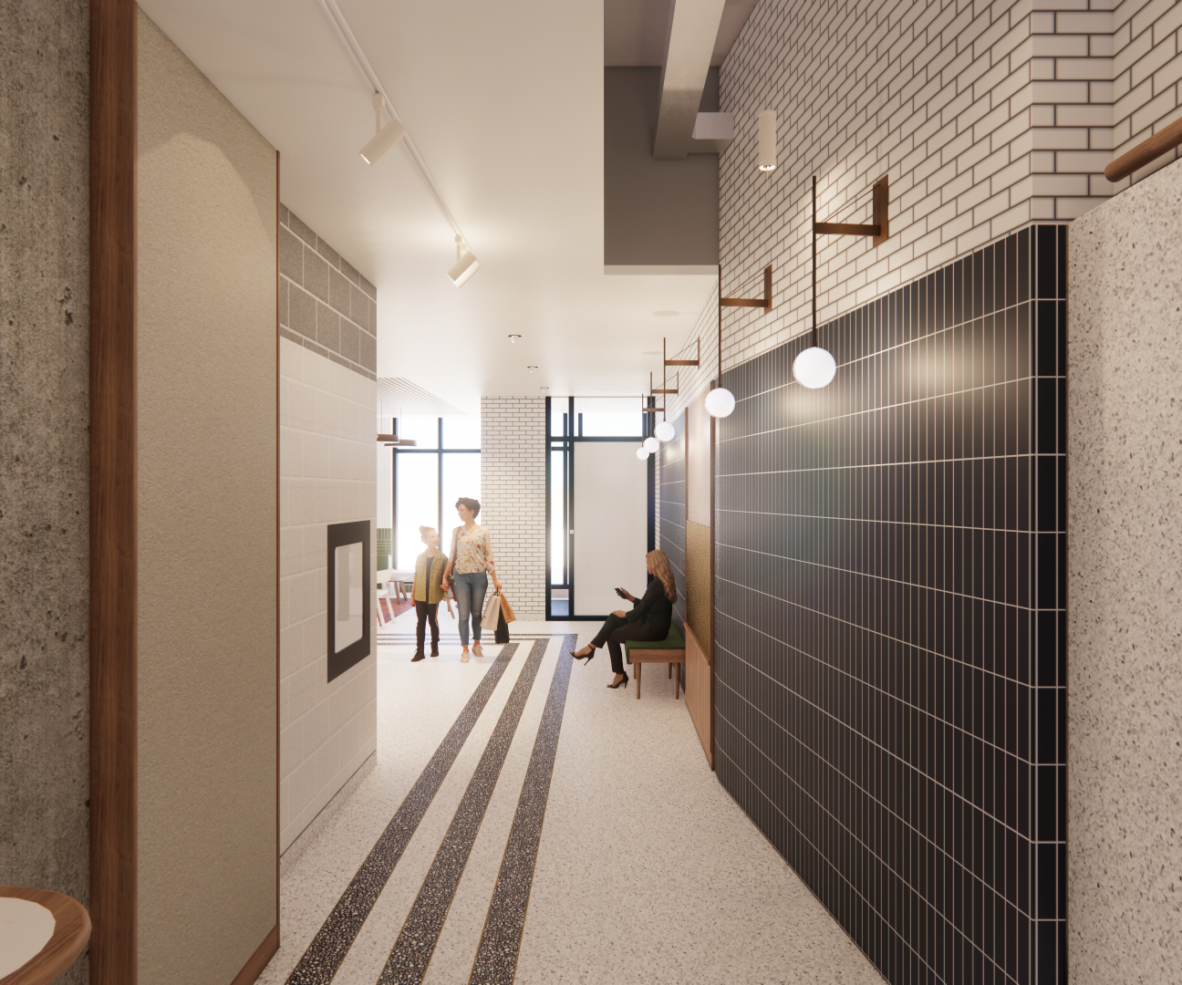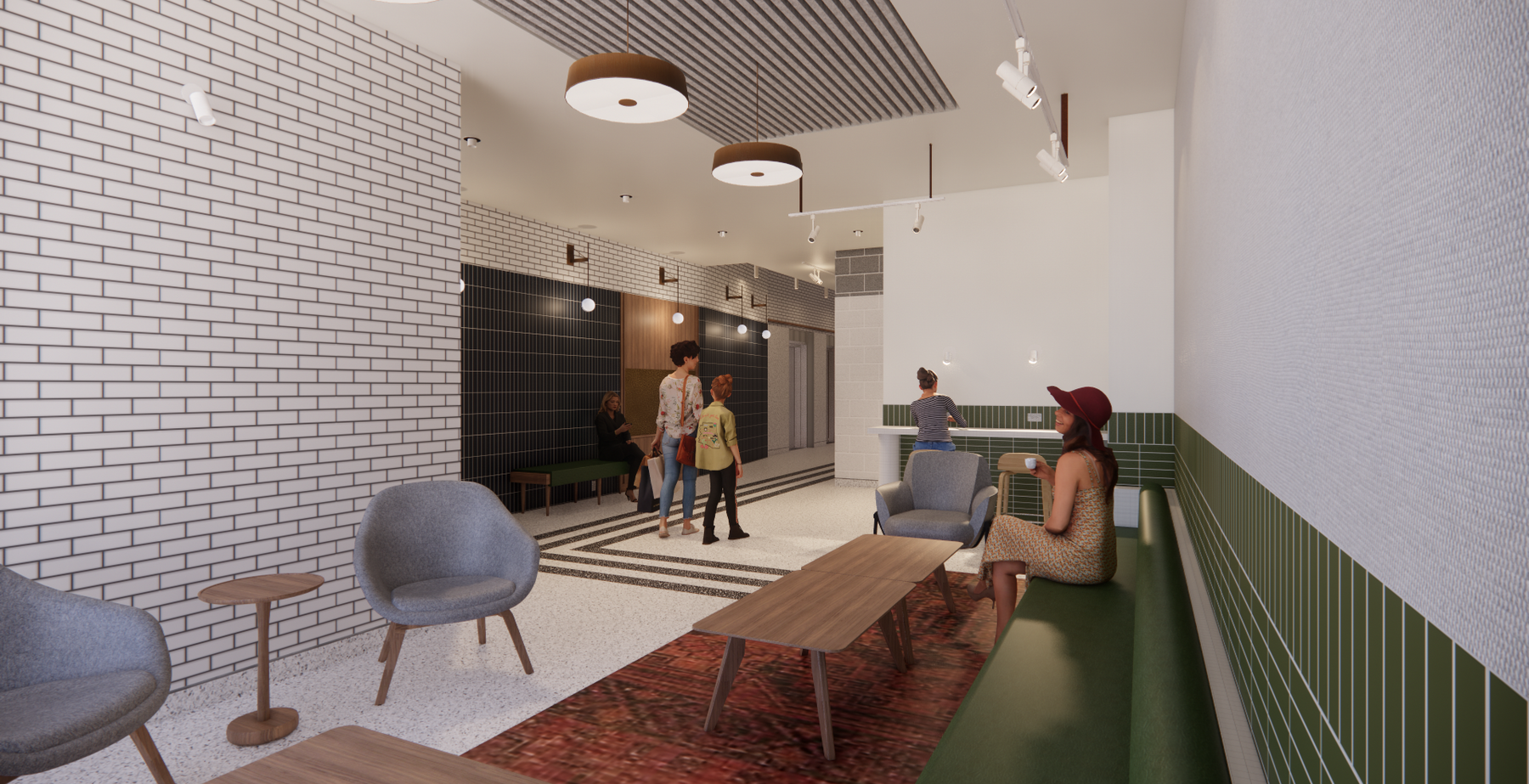 Located east of Toronto's downtown core, this new mixed-use rental building for Hullmark Developments occupies the site of a former 7-Eleven store, contributing context-appropriate density and diverse housing stock to a residential area largely defined by single-family homes.
Consistent in scale and height with the surrounding buildings on this block, the development reads as a four-storey structure in deference to the datum line of the street, with the two top floors set back from the streetwall. Setbacks are also employed at the rear of the building, which terraces down to keep the massing proportional, bring in natural light, and preserve views. The result is a series of roof decks, patios, and balconies on the upper levels that maximize the outdoor space available to tenants.
With brick as a primary cladding material, the façade demonstrates contextual sensitivity, reflecting the texture of the existing buildings along this major downtown artery. Similarly, the 4,600 sf of retail at grade is designed to extend Queen Street's character through a lively street edge and human-scale retail.  
With 47 units and a mix of suite sizes that feature one, two, and three bedrooms, 1151 Queen East offers choice to a wide variety of potential tenants, including singles, couples, and families. Among the amenities are a ground-floor lobby and rooftop party room that connects to a wraparound outdoor terrace with expansive views of Lake Ontario and the city's skyline, both ideal for gathering and socializing.
Images: Norm Li
Type
Multi-unit + Mixed-Use
Client
Hullmark Developments
Team
RJC Engineers (Structural), Reinbold Engineering Group (Mechanical), Nemetz (S/A) & Associates (Electrical), SCS Consulting Services Inc (Civil), NAK Design Strategies (Landscape), Rathco Engineering Ltd (Sustainability), RDH Building Science Inc (Building Science), Bousfields (Planning), HGC Engineering (Acoustic), Muniak Enterprises Inc (Code), BA Group (Traffic), TMG Builders (Contractor)